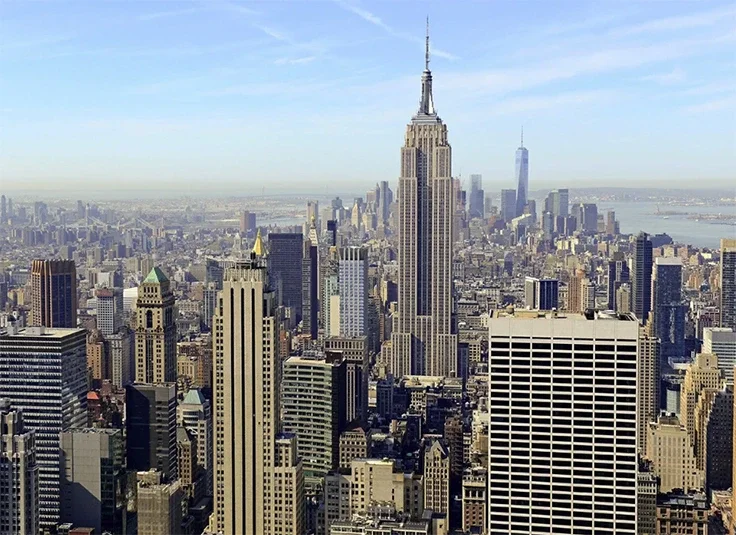 The latest data on millionaire migration suggests the rich have fallen out of love with the US – why has America lost its shine and where are the wealthy moving to?
If you could live anywhere in the world, where would you go?
If you're one of Spear's many high-net-worth readers, this question may have cropped up recently, as new figures forecast that 2023 will be a record year for internationally relocating HNWs.
Chances are, the answer won't be America.
While the US remains the epicentre of the world's wealth, analysis by Henley & Partners shows it may be losing its lustre as home for those whose net worth is at least £1 million. Fewer HNWs are looking to move there, and record numbers of wealthy Americans are looking to leave. 
Meanwhile, within the US, economic and lifestyle shifts are reshaping which cities play host to the country's wealthiest residents. 
Tracking the millionaire migration
Around 88,000 millionaires relocated internationally in 2022, according to Henley & Partners' research. In 2023, that number is forecast to hit 125,000, surpassing the 2019 level.
'The pandemic and now the war in Europe has made people feel their citizenship, and its limitations, restrictions, and benefits, more than ever before,' says Dominic Volek, head of private client services at Henley.
'Ensuring future access to multiple residence or relocation options has become even more essential for entrepreneurs and investors and their families, as a means to mitigate volatility and reduce their exposure to risk at a national, a regional, and global level.'
UAE is estimated to have had the largest global inflow of millionaires, with 4,000 net inflow in 2022, followed by Australia and Singapore. Russia unsurprisingly saw the largest outflow, with 15,000 net, followed by China and India.
The US millionaire population saw a net inflow of 1,500 millionaires coming from India, China and Korea, as well as other Southeast Asian countries, and Latin America. Although still a net increase, this is a significant reduction compared to 2019, when millionaire migrations to the US surpassed 10,000.
This decrease can in large part be attributed to the pandemic, when there was a drop off of applications for the EB-5 Investor Visa, which grants residency to foreigners to invest in US enterprise and jobs.
But Volek says he has seen declining popularity for the USA since before the Covid outbreak, with HNWs increasingly opting for alternatives like Australia. 
'Australia overtook USA as the top destination for migrating HNWIs back in 2015 and inflows into Australia have exceeded USA ever since,' Volek says.
'Possible reasons for this include: Australia is much safer than USA, has no estate duty, and has arguably the best public healthcare system in the world, while in the US getting healthcare insurance can be very difficult, especially for older HNWs.'
Read More: The best immigration lawyers for high-net-worth individuals
Not only are fewer millionaires moving to the US, but higher numbers are leaving too. This is driven by the potential of rising tax rates and a government commitment to making it harder to keep money offshore. A rise in crime rates in the major cities and the expense and complexity of the healthcare system, are also making the US a less attractive option.
'With high US housing prices, the cost of living, the rise of remote work, and crime rates in some US cities, a strong dollar close to parity with the euro for the first time in 20 years are among the many reasons we've also experienced a wave of Americans relocating to Europe,' says Mauricio Umansky, CEO of luxury real estate company The Agency, who are heavily expanding their European base.
Henley says that for the first time ever, the US was the number one nationality enquiring after its relocation services, with numbers up five-fold from 2019.
Where are millionaires migrating to?
International citizenship and residency by investment programmes remain highly coveted by rich expats looking to settle overseas.
Portugal's Golden Visa has been the most popular for years, both globally and among US clients, but the recent announcement of the end of the Portuguese programme means new countries will take the fore.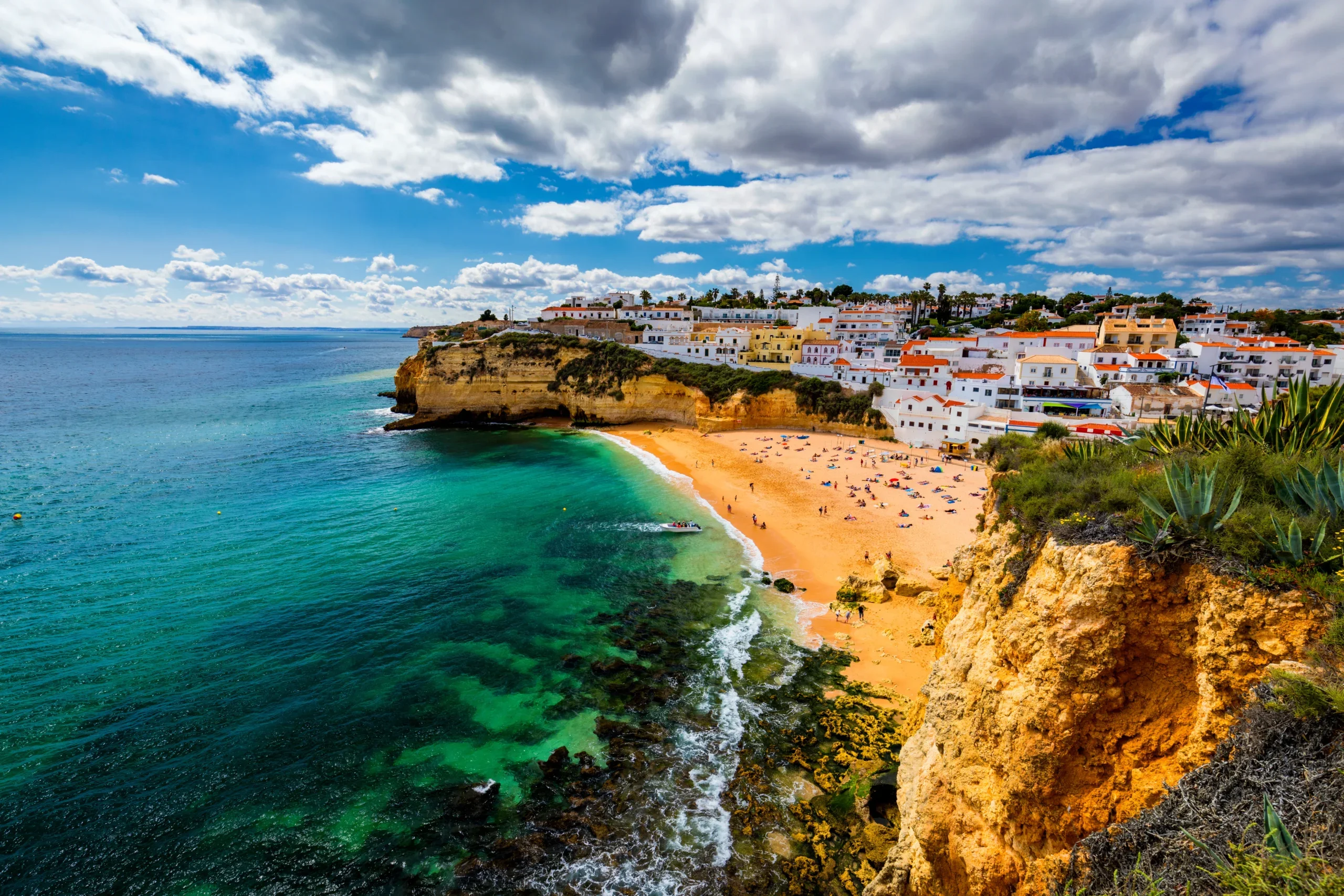 US applicants for Greece's Golden Visa went up by 250 per cent between 2019 and 2021, according to Astons, another leading immigration and relocation provider.
A Greek Golden Visa costs less than many other European routes, but is set to double to €500,000 in May. Astons is anticipating a rush of applications in early 2023.
Shifting Stateside
Even among wealthy Americans who aren't leaving the US, major relocations are taking place.
New York remains the wealth capital of the US, with 340,000 millionaires. But the Big Apple has begun to lose millionaires in recent years, alongside other major cities like Chicago and Los Angeles.
Meanwhile, southern major metros including Austin, Texas, and Scottsdale, Arizona, have benefitted from millionaire migration with the biggest growth in the past decade, along with Florida's southern coastal cities West Palm Beach and Miami.
Austin's millionaire population has more than doubled since 2012, as its low tax burden fosters a fast-growing business environment. Austin's tech sector has attracted major moves from Oracle and Tesla, and Apple, Google and Facebook have all expanded their footprint in the city.
'Austin has been experiencing strong growth in both population and job opportunities in recent years, which has driven the demand for housing and real estate in the area,' says Leslie Gossett, managing partner of The Agency, based in Austin.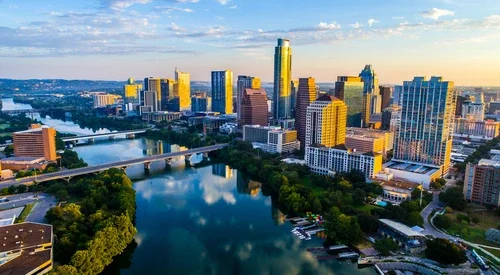 Scottsdale's thriving tech landscape reflects the trends in Austin. Arizona's corporate and individual income tax isn't as low as in Texas, but is far less of a burden than neighbouring California, and with a much lower cost of living.
Popular retirement destinations Miami and West Palm Beach both have fast-growing millionaire populations as wealthy East Coast dwellers flee to sunshine and a slower pace. South Florida has seen average prime property prices hit $3 million, up 35 per cent year on year.
Of course, it's not just big cities that have seen shifts because of Covid. Destination markets are perhaps even more impacted by buyers turning their holiday properties into secondary or even primary homes.
'From Aspen, to Maui, Turks & Caicos, and the Hamptons, we're definitely seeing destination markets continue to gain traction amongst buyers,' explains Umansky.
'In these destination markets, remote workers are still driving demand. As many maintain their remote work lifestyle, permanent relocation to traditionally seasonal—and scenic—markets continue.'
The Agency's analysis shows prime prices in Naples on Florida's Southwest coast are up 83 per cent compared to 2019, and the Hamptons is up 30 per cent.
Over in Colorado, Aspen's mountain properties are up 53 per cent on 2019. Utah's Park City, home to the Sundance Film Festival and voted a Time Top 50 Best Place in the World to live in 2022, has seen property prices rise by 80 per cent.
It remains to be seen how market turbulence will further impact millionaire and UNHW migration patterns. But as travel rebounds, the post-pandemic freedom to live anywhere means we will likely see the world's wealthy become more globalised than ever.
Image: Shutterstock
More from Spear's
London ultra-prime property sales grow to match New York
How a decade of golden visas shaped Portugal's property market