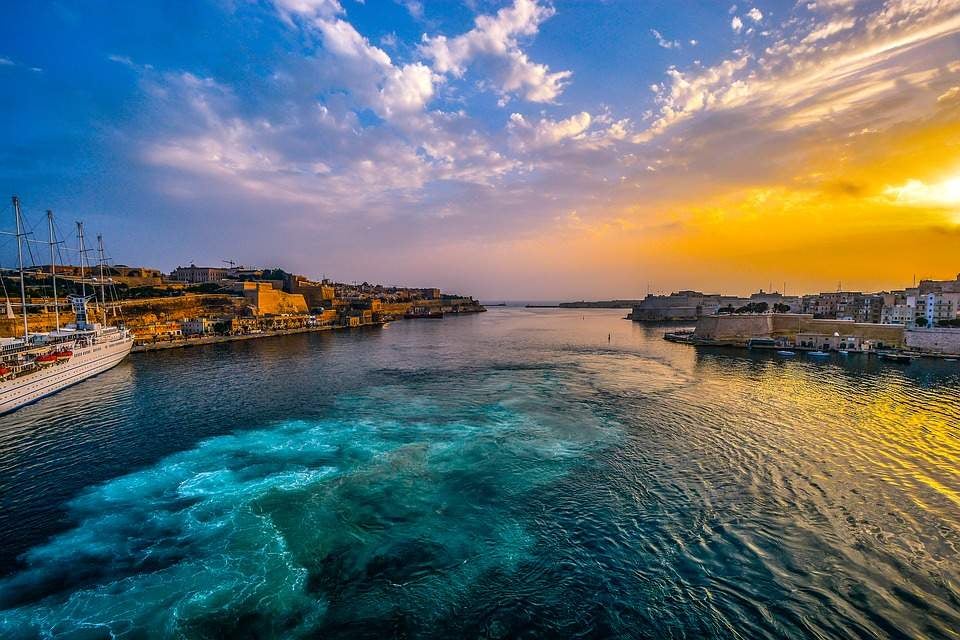 Finance Malta's head of business development shares the island nation's vision for HNWs and businesses
What makes Malta desirable as an international financial centre?
What makes any geographical location an attractive financial centre? Always, the people there, what they have done with the place, what structures and institutions they have set up and the skills they have taken the time to develop.
Malta and the Maltese have, over the 30 odd years since 1990, managed to put in place a legal and regulatory environment that allows financial business to flourish. The skill sets necessary have been – and, as finance evolves, are still being – developed. This includes the so-called 'soft skills' as much as it does the strictly technical ones. Accountants, even highly specialised ones, yes. Legal professionals, many again specialising in specific areas, yes. Other skill sets, not directly finance related yet essential, such as computer specialists, yes. Finally, an impressive list of double taxation agreements with countries across the globe.
But language skills – near universal knowledge of English, for example – are good. You would be hard pressed to find someone anywhere in the world who will come to Malta and not be able to communicate in his or her native language.
This is not unique to Malta, of course. What the island nation does offer, and which in this combination is close to unique, is a good standard of living coupled with a vibrant cultural environment. Taken alongside Malta's Mediterranean island lifestyle and extremely good travel connections to the rest of the world, something most Mediterranean islands do not enjoy, and Malta becomes a very attractive place to live as well as to do business in.
What are the advantages of the DLT development to businesses?
Increased ease of business, essentially. DLTs, of which blockchain is currently the best known, are thus far mostly associated with finance: cryptocurrencies, tokens and other so-called virtual assets. The real promise of DLTs, however, are much broader than that.
Their distributed nature promises the sort of robustness the Internet offers communications. The various techniques that will allow entries on a DLT to be protected from unrecorded alteration should provide a level of confidence in a digital contract that has so far been very difficult to achieve.
It is important to put this move to DLTs in context. What happens when an asset is 'digitised' is not, of course, the dematerialisation of the actual asset: it is the creation of a virtual representation of that asset or indeed of an agreement, which can then be secured, communicated, traded… more easily and at a lower cost that would be possible otherwise.
All this should and probably will make life easier for businesses, especially those doing business on an international or even global scale. It should open up world markets to smaller businesses, including highly innovative, entrepreneurial startups.
What needs to be kept in mind, however, is that DLTs are still very much a work in progress. The evolution of the basic technology remains explosive. What this means is that range of the applications for DLTs is yet to be determined. To put it another way: people are still exploring what can be done with DLTs. So we still need to wait and see – or better still, get in there and create an application!
Where do you see Malta in the next decade?
In business, increasingly services based covering everything from finance to tourism, maritime, culture and entertainment and a range of others including, in all likelihood, education and even health. After all, Malta's main natural resource is its people and the people it manages to attract.
The biggest change over the coming decade is likely to be a shift to the digital delivery and mediation of services. In some cases that could include the actual performance of the service, in other cases it may mean some form of mediation.
What seems to be clear is the country's embrace of DLT and other electronic solutions to what are in many cases concerns and problems people have faced for millennia. This has always been the promise given by the development of computers and digital communications, and at long last that promise may actually be realised.
Malta is likely to be leading the way on this!
Who will win the battle to become the most attractive jurisdiction for business? Why?
Malta – why ask?
More seriously, with the move to greater digitisation, the shift to services, the quality of life and the skills available, Malta's offering is likely to remain an extremely attractive one.
It remains important to remember that anyone choosing to do business in Malta will find a range of highly competent, honest, ethical practitioners in various professions ready to provide the assistance needed to establish him or herself in the Maltese jurisdiction. There may be exceptions, but note: those will be the exceptions.
Add to that the increasing openness of Maltese society to global cultures and diversity, and you have a combination that's hard to beat. So, yes, the winner will be Malta (or maybe Gozo…),
What is the impact of Brexit on global high-net-worth individuals?
The short answer is: who knows? It remains far from clear what shape Brexit will take. From our point of view here in Malta, and I imagine one could say the same for anyone, be they in the UK, Brussels or indeed anywhere else in the world, the problem at the moment is uncertainty.
For anyone in Malta, dealing with the way the links with the UK change in the wake of Brexit is likely to be a challenge, exacerbated by the lack of information on what exactly those changes are likely to be. This concerns HNWs as much as it does businesses and indeed individuals. It is good to remember that Malta has very close ties with the UK, on a personal, economic, cultural and even legal basis. Those links predate Malta's accession to the EU and therein lies a spark of hope.
It is not unreasonable to believe that most, or at least some of those ties and arrangement will survive even the hardest of Brexit scenarios. In turn, that should allow greater ease of movement, greater facility of business arrangements and easier cultural ties between Malta and the UK than other EU countries are likely to experience. In effect, this should make it easier for global HNWs to maintain links to the UK from Malta.
This comes with a caveat: the shape Brexit will actually take remains obscured and confused.
How should HNWs prepare for a move to Malta?
That's simple – visit us, meet us, talk to us, see what the place is like. You won't regret it!
Ivan Grech is head of Business Development of Finance Malta