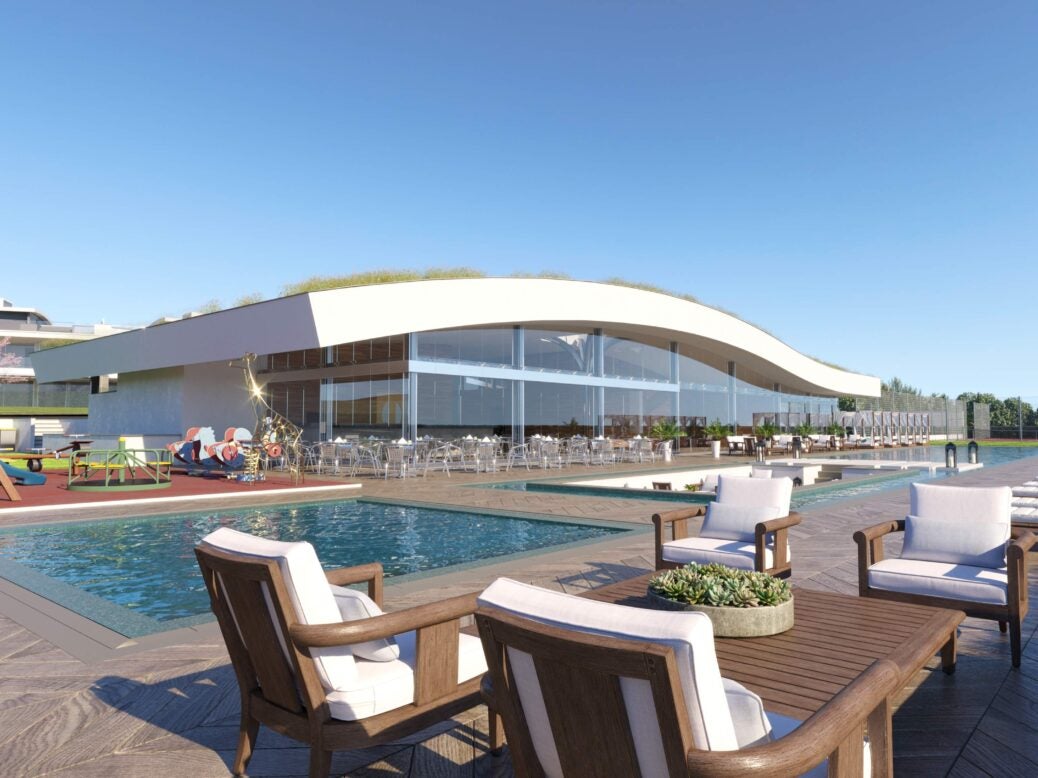 Luxury property development in Portugal's Quinta do Lago offers endless possibilities
Quinta do Lago needs no introduction to experienced investors throughout Europe. With a long-standing heritage as a proven real estate investment location, the family-oriented lifestyle resort has stood the test of time and evolving economic cycles for more than 45 years.
Now, the latest development in Portugal's finest resort, RESERVA, offers a limited and exclusive opportunity of joining a selective group of property owners within Quinta do Lago. With an enviable lakefront location next to the protected Ria Formosa Natural Park, unparalleled features and exclusive amenities, RESERVA's 26 luxury residences are bound to become the Number 1 address in the resort.
Designed in a tiered D-shape, with green spaces at its heart and all around, RESERVA hugs the gentle slope as it drops towards the waterfront. The Garden Residence is modern in design, with glass, natural stone and white render thoughtfully combined with the green of nature. With four-bedroom configurations, all en-suite, and light and spacious open-plan living areas, the property design flows naturally into outdoor spaces.
Outside, full advantage is taken of the setting, offering lake, sea, and dune views. The Garden Residences develop into private, subtropical, landscaped gardens and lawns, complete with al fresco dining area and pool.
The Penthouse swaps the lush of tropics for the clean lines of roof terraces, decking, pool and an open-air lounge. With generous layouts of nearly 250-sqm (plus basement), these "lateral living" bespoke properties enjoy specifications you won´t find elsewhere.
Located in a protected nature reserve of stunning wetland scenery, Quinta do Lago's low-rise, low-density architecture and landscapes complement its natural surroundings, blending to become one. Echoing the resort's founding roots, RESERVA takes the resort full circle, reaffirming the reason it was developed in the first place – to celebrate its finest asset, nature.
Owners who have made investments in the resort have seen their property portfolio appreciate over the years. But more than just a place of natural and manmade wonders, Quinta do Lago is the most complete and aspirational backdrop to make a lifetime of memories.
Newly opened multi-sport complex, The Campus, offers high performance fitness and sport facilities, group classes, and wellness and health services. And, across the resort, 11 amazing restaurants await, each offering a unique and sublime dining experience, from the fiercely bold Bovino Steakhouse to the refined fine dining of Casa Velha and lakeside summer hangout The Shack.
An unmissable calendar further extends the possibilities at Quinta do Lago, with activities to delight every member of the family. An active, outdoor lifestyle is widely enjoyed by those who live and stay in the resort, as the environment and atmosphere at Quinta encourage you to make the most out of each and every day.
Exclusively for sale through Quinta do Lago Real Estate, RESERVA is the only 21st century touristic and residential luxury development in Quinta do Lago. This exceptional investment opportunity offers not only a luxurious home, but the chance to experience the lifestyle that is possible in this special place.
To arrange a viewing of the show apartment, or for more information about RESERVA, contact the Quinta do Lago Real Estate team on +351 289 392 754 or email realestate@quintadolago.com.