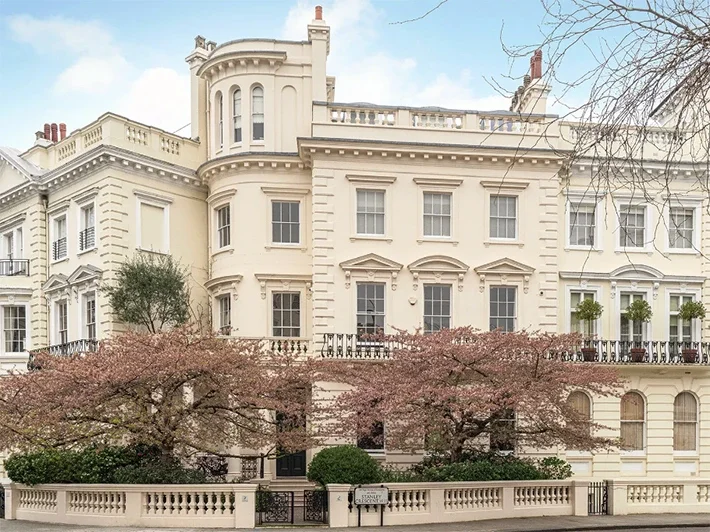 The 2023 Spear's property survey, part of the Spear's Property Index in association with One Green Way, uncovers a divided but optimistic sector of the market 
The hundreds of prime and super-prime property experts ranked and profiled on spears500.com cover the most desirable postcodes from Mayfair to Muscat and, between them, know every detail of the market in countries all over the world.
The Spear's research unit tapped into this deep resource of knowledge to get an idea of how the most rarefied reaches of the property market have changed – and how conditions may soon evolve.
It has been a time of great change for the housing market in the past few months, as a more than a decade-long period of extremely low interest rates finally came to an end. Suddenly everyone is talking about how the market will move. 'I've spoken to more financial journalists in the last month than I did in the previous year,' one adviser told us.
Even slowly rising interest rates would have been big news, but Liz Truss and Kwasi Kwarteng's short-lived but tumultuous regime saw borrowing markets blow up after then chancellor Kwarteng's financial statement promised increased spending with no corresponding increase in government revenue. Trussonomics swiftly unravelled, and the clean-up job was left to Rishi Sunak and Jeremy Hunt.
The prime property market is often said to be insulated from the daily swings of the larger economy. It rests on a relatively small number of transactions carried out by people who have greater assets and more disposable income – but dramatic changes such as the political decisions of the second half of 2022 or major geopolitical shifts can still move the needle.
With this in mind, we asked our panel of advisers a general question: which way do you see property prices moving? Opinion was almost perfectly divided:
Our respondents come from a number of markets, but only one – Dubai – was unanimous in its belief that property would be worth more in 12 months than it is now. Everywhere else, across different functions of the industry from buying and selling to mortgage advice and property law, presented an even split between rises, falls and stasis. This market is clearly in a position of flux and uncertainty.
Spread betting
Following up on our general question about the direction of the market, we asked for a more specific prediction of how far it would travel. Again, there was very little agreement to be found among the answers we received:
Among those who thought prices would rise, opinion was widely spread, but the most commonly predicted price-rise bracket was 2-4 per cent. This is close to the average figure across the UK of 4.3 per cent per year for the past decade, but well down on the 12.6 per cent boom achieved in the 12 months to October 2022.
No one thought that level of increases would continue, although a small, optimistic few thought it could come close. Those who thought prices would fall were almost entirely within the 2-6 per cent range. That would be a much bigger loss than the momentary dips of 2011 and 2012, but a lot smaller than the fall of more than 15 per cent seen in 2009 as the financial crisis hit home.
Adrian Anderson of private client mortgage broker Anderson Harris observed that mortgage affordability still has an effect on the higher end of the property market.
'A lot of people think that the wealthy don't bother with a mortgage, but a lot of them do need one to get to where they want to be,' he said.
'Or they may not necessarily need it, but they like to use other people's money. They like to have something on one side of the balance sheet and one thing on the other. It's highly profitable for the banks to be lending against property because it's securitised; the banks want to lend and people still want to borrow.'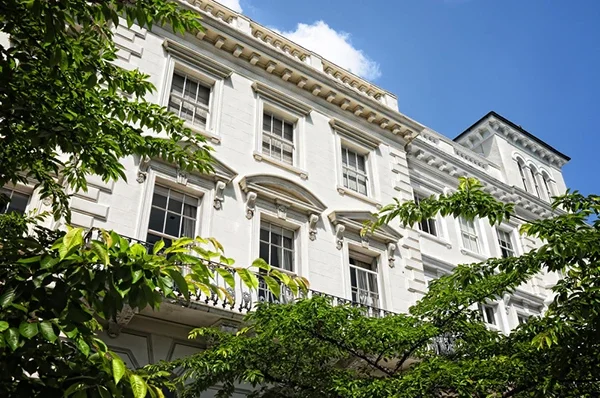 Anderson has seen many clients switch to variable tracker mortgages, betting that rates will soon fall. Fixed-rate mortgages are currently priced based on assumptions made when government borrowing was less prudent, and some HNW borrowers think they will fall more quickly than anticipated.
Others are choosing to pay off all or significant portions of their loans, and HNW but not UHNW clients might choose to borrow less in the first place.
'Sometimes the bank will take that decision for them, and sometimes the people who were going to take that mortgage will just decide, "Maybe I won't get a mortgage of £3 million that's going to cost so much; maybe I'll just take one of £2 million or £2.5 million,"' said Anderson.
'And I think that will have an impact on house prices, because if people are not prepared to go buying at the level that they were, they will take a more modest mortgage. And I think that if other people take a similar view, there could be a correction in property values.'
However, he added: 'This is only some people – some will still go up as high as they can.'
Back to business for prime property market
For any agent, the average price of deals is important, but the number of those deals usually makes more difference to their bottom line over the year. We asked if our respondents expected to see more or fewer completions this year. Opinion was still divided:
The uncertainty of 2022 is coming to an end, and the development difficulties of Covid are starting to work out of the system, according to some of the more bullish experts that we surveyed.
Keir Waddell of Strutt & Parker said: 'The super-prime new build market will continue to go from strength to strength as we start to see the completion of key developments such as The OWO and Peninsula Residences among others.
'We expect to see a flurry of activity around the completion of key developments in the market next year. This, I believe, will have a material impact on transaction volumes and price growth in the second half of 2023.'
Many agents reported a record year in 2021 as the worst of the lockdowns eased and the pent-up demand around changes of life to accommodate home working and a desire to occupy a little more space was satisfied with moves to the country near big cities. That, in turn, led to a slower 2022 and now, many expect, a busier 2023.
One factor of 2022 that led to a great deal of change in London's market especially was Russia's invasion of Ukraine, leading to sanctions being imposed on some of the city's wealthiest international residents and a freezing of assets. Big property deals were halted overnight. We asked if the Russia/Ukraine conflict had affected the advisers' business, and the answer was a clear 'yes':
Country house consultant Philip Eddell had a one-word answer when asked for further comments on the situation: 'Sanctions!'
Joe Rai of off-market specialist Devlin McGregor noted that he hadn't had any Russian clients at all recently – and would normally have had several. The same was true for Waddell.
Others were less convinced of Russian buyers' importance to London. Camilla Dell of London buying agency Black Brick said: 'Russians haven't been a dominant force in prime central London for quite some time and have largely been overtaken by buyers from the US, Middle East and Asia.'
Dominic Wertheimer of central London property manager Lornham noted: 'Yes, there were notable oligarchs in the prime central London market, but they did not purchase further down the market so their position as market makers has been overstated in the media.'
A number of people argued that the strength of the pound against the dollar makes British property a very attractive prospect for US buyers at the moment, meanwhile.
Key pillars of the 2023 property market
Giving our advisers the chance to play prime minister, we finally asked them what would make the most difference to their market. The great majority agreed that there are three primary pillars to property: economic growth, stamp duty and interest rates.
Almost three-quarters of our respondents told us that improvements in one of those areas would help their business:
Of those who responded 'other', suggestions included global security as prime markets are international in their nature, and greater access to combined selling forums, which it was hoped would result in a more equal opportunity and free market for all players.
Despite being at odds on some subjects, our respondents agreed that prime property remains an attractive prospect for all HNW buyers.
Camilla Dell noted: 'There is a flight to quality for the best assets in the best addresses, which will continue into 2023. A similar pattern emerged during the financial crisis – when markets globally are not doing well, high-net-worths are drawn to real assets and best-in-class assets that hold their value.'
Even discounting the investment value of prime houses in cities and the countryside, people who have resources to spend will always want to live in places that offer beauty, comfort, security and prestige.
The Spear's panel of property advisers is expecting to spend their year assisting increasing numbers of people to achieve that goal and will report back at the beginning of 2024.
Header image of prime residential street in Notting Hill / Shutterstock
Order your copy of The Spear's 500 2023 here.
More from Spear's
London ultra-prime property sales grow to match New York