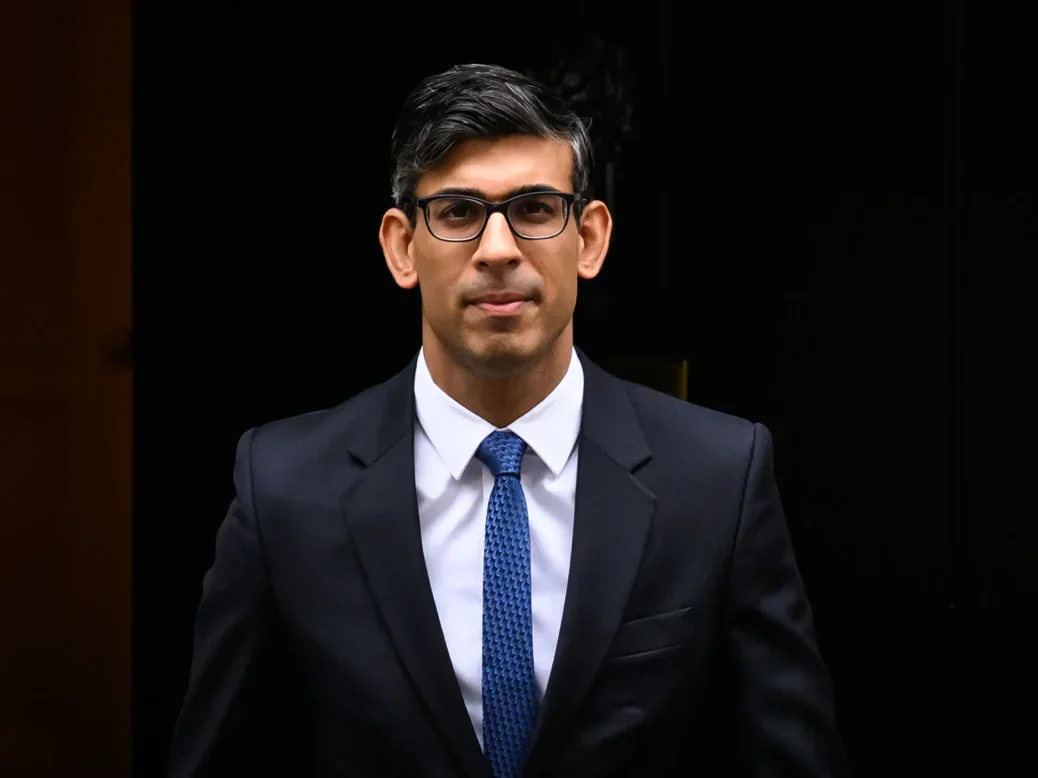 As Rishi Sunak sets about rebuilding voters' faith in the Conservative Party, his task seems almost impossible, writes Professor Matthew Goodwin
Whatever happened to the Roaring Twenties? That's the question I was asking myself as I watched prime minister Rishi Sunak and his chancellor Jeremy Hunt administer the latest medicine to try to fix Britain's ailing economy.
The country is in recession. Inflation has surged to the highest level for 40 years. Debt as a share of GDP is now at its highest level for more than half a century. And there is an enormous hole in the nation's finances, to the tune of around £60 billion which needs to be filled.
A bitter pill for wealthier voters
And the medicine is very unpleasant indeed. About £30 billion in tax rises. The highest level of overall taxation since the Second World War. Higher rates of tax for almost everybody, though especially those earning more than £125,000. And then another £30 billion in spending cuts from 2025 onwards, which will further weaken the country's already creaking public services.
In case you are not in the UK we are now going from approx £30 billion tax cuts to approx £54 billion of tax rises in 55 days. Under the same party.

— Matt Goodwin (@GoodwinMJ) November 17, 2022
Changes to dividends and capital gains tax will hit wealthy investors, landlords and second-home owners, while windfall taxes on oil and gas firms will rise to 35 per cent and Britain will soon have higher rates of corporation tax than many of its neighbours. Many Brexit voters will wonder what the point of Brexit was after all.
At the same time, Sunak has tried to hold the Conservative ship steady by protecting the triple lock for pensioners, expanding welfare benefits and raising the National Living Wage. Much of this is designed to promote the two themes that sit at the heart of the Sunak premiership and will run through the next general election: fairness and compassion.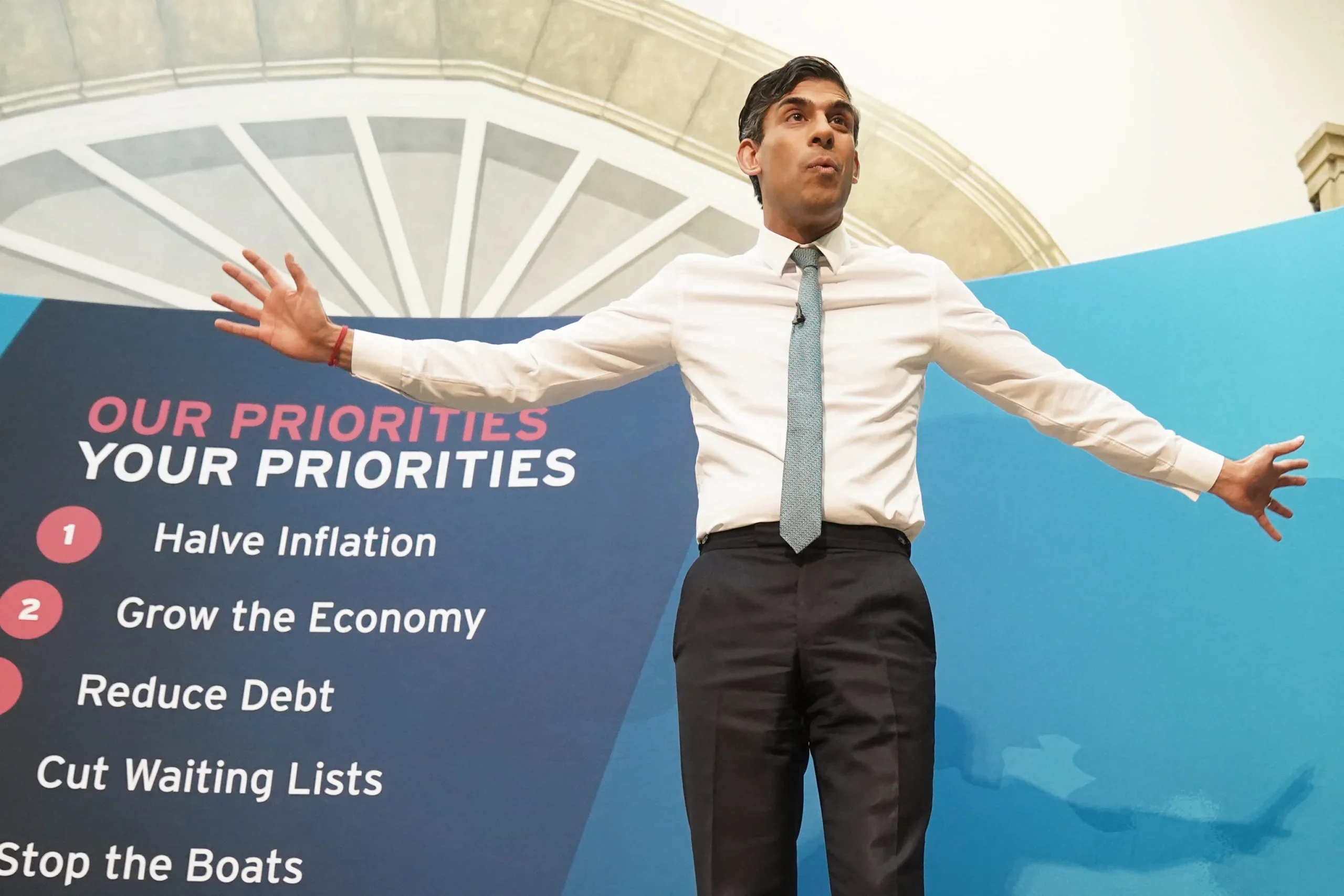 Rishi Sunak showcasing five key promises for 2023. Image: Getty
Sunak is now working overtime to try to disassociate himself from the disastrous and near-fatal experiment with Trussonomics by projecting himself as a compassionate conservative who is on the side of low earners and is willing to make the tough decisions to stabilise Britain's economy.
Is the writing on the wall?
But there is no doubt these measures have left more than a few of his fellow Conservative MPs wondering what has happened to the low-tax, pro-wealth Conservative Party that promised that Brexit would make Britain more dynamic, competitive and flexible.
Aside from Sunak's economics, they are looking at their party's 20-point deficit in the polls and can sense the writing is on the wall. So, too, are Sir Keir Starmer and the Labour Party, who are busily preparing their own offer to voters on the economy, wealth and tax ahead of the next election.
Here is what I predict: Labour will go much further than Sunak in attacking benefits for non-doms and widening changes to capital gains to try to set the next general election campaign up as a choice between 'the many and the few'.
Starmer needs to do this not only to try to win back the Red Wall, where lots of northern voters lean left on economics, but also to pacify his radical left flank and ensure they have a reason to turn out to vote.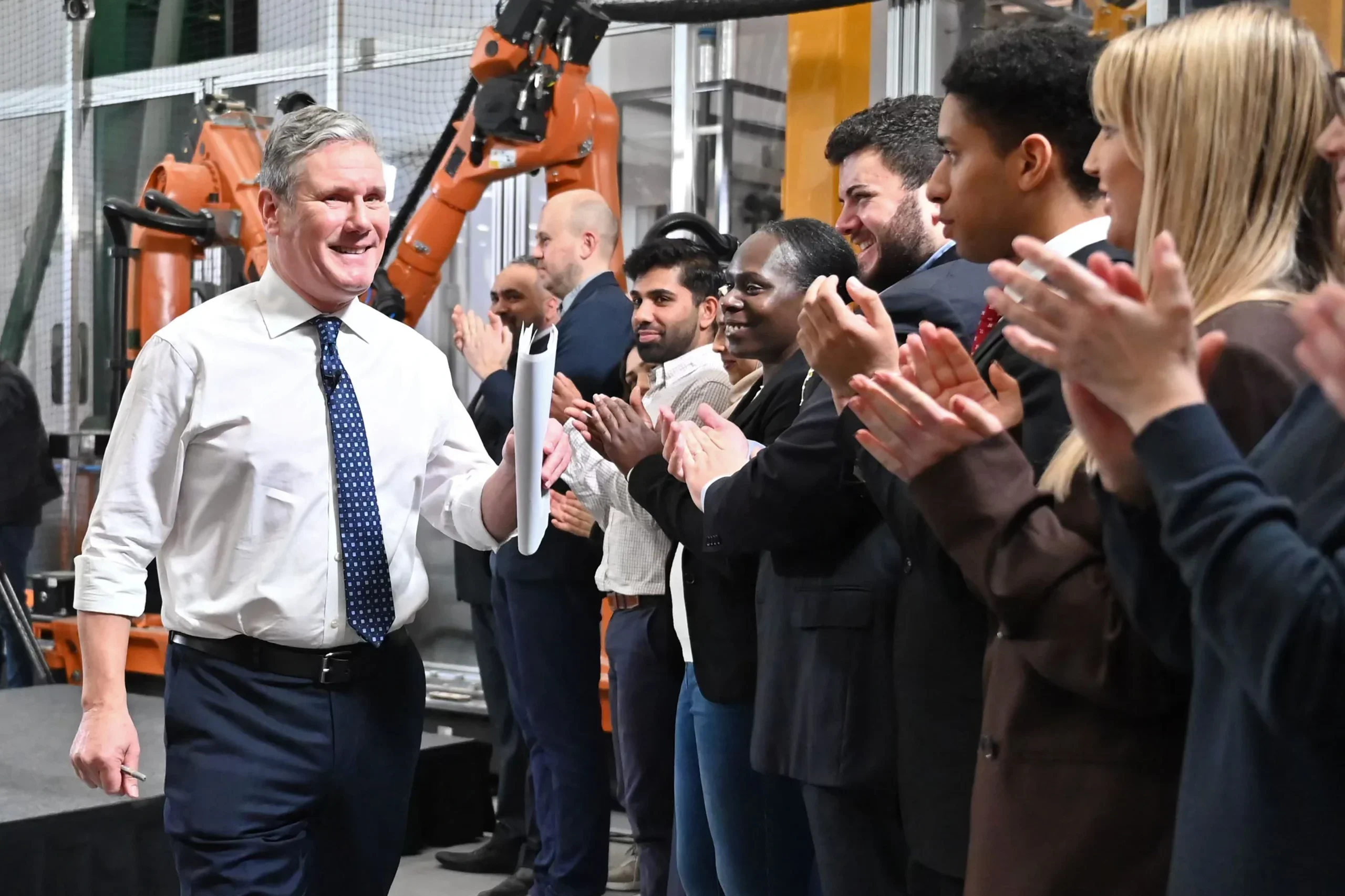 Is talk of Labour introducing a wealth tax exaggerated? I suspect so, but Starmer and his team will still look for ways to introduce more taxes on the wealthy, especially those who spend much of their time offshore.
It is simply low-hanging fruit for a party that is looking for ways to draw a line between itself and a Conservative Party led by one of the richest prime ministers in British history and whose own financial arrangements are still less than clear. This may be revisited in the national debate.
Election victory: a tall order for Rishi Sunak
The only way Sunak and Hunt can hope to parry these attacks is if they reconnect with their party's 2019 voters and overcome some big challenges. No prime minister in Britain who has been in office during a major financial crisis and a squeeze on sterling – think 1967, 1987, 1992, 2008 – has gone on to win the next election.
That will be weighing on the minds of Sunak and his team as they try to find what they have described as the 'narrow but steep' path to a victory in 2024 or 2025.
They may find that this path gets narrower and steeper as each month passes. As the forecasts make crystal clear, when it comes to living standards, what began with talk of the Roaring Twenties is rapidly turning into the Ruined Twenties.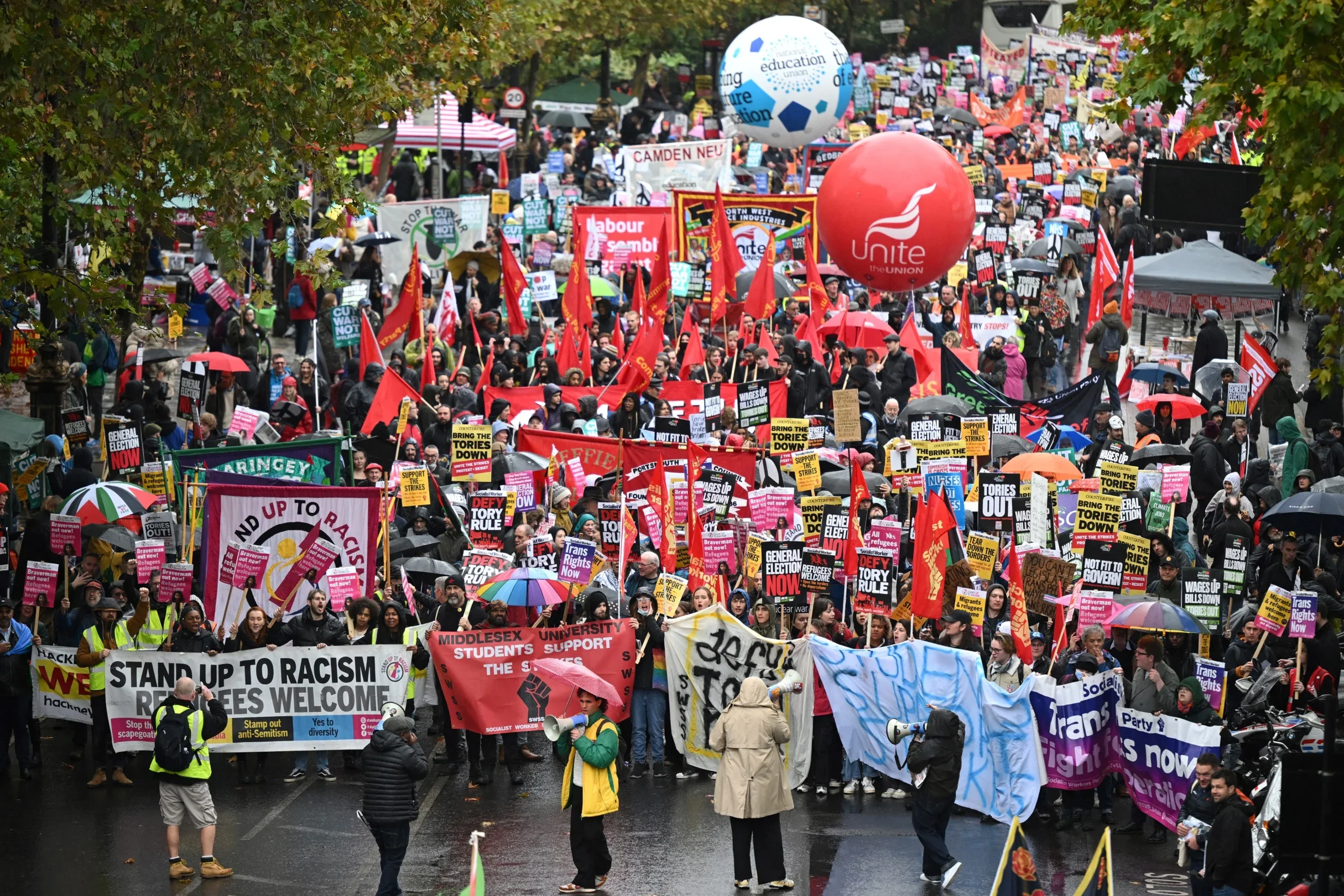 Higher taxes, higher energy bills, higher mortgage rates, higher council rates and higher inflation mean the average British household is about to suffer a 7 per cent drop in living standards over the next two years – sharper than anything seen after the global financial crash, Brexit or the Covid-19 pandemic. It will be the most severe squeeze on households since the Second World War, from which they are unlikely to recover until the end of the decade.
As the British find themselves paying European levels of tax but with poorly functioning public services and a dwindling standard of living, they will inevitably begin to look for somebody to blame. And that person, I suspect, will be the prime minister who is currently sitting in Number 10.    
Matthew Goodwin is professor of political science at the University of Kent. His book Values, Voice, and Virtue: The New British Politics will be published in March.
He tweets @GoodwinMJ
Order your copy of The Spear's 500 2023 here.
Images: Leon Neal/Getty
More from Spear's:
Jonathan Oppenheimer: 'Policymakers shouldn't let inflation blind them to the problem of underinvestment'