Like all major watch auctions, Phillips' May sale in Geneva was headlined by a familiar cavalcade of 'rare and important' Patek Philippe and Rolex references with six- and seven-figure estimates.
Alongside these guaranteed bankers, however, was a conspicuous and curious arriviste: a tourbillon minute repeater with a case and bracelet in titanium and a dial cut from grey obsidian, which hammered for an eye-watering CHF1.27 million (£1.13 million), despite originating from a company so new that it had yet to deliver a single watch to a client.
However, the name on the dial, 'Biver', will be familiar to those who know their watches.
[See also: What makes them tick? Watches worn by the world's richest men]
The watch industry titan behind a fledgling brand
The fledgling brand has been created by 73-year-old Jean-Claude Biver, a watch industry titan who revived Blancpain and Omega in the 1990s, turned Hublot into a major player in the 2000s and was latterly called on to reinvigorate TAG Heuer and Zenith.
His eponymous start-up, co-founded with his son, revealed its debut watch only in March: an ode to the most complex, hand-worked classical watchmaking (for which the auctioned watch was ostensibly the prototype), it carries a price tag of CHF500,000. First orders are set to be delivered later this year, but someone must really have wanted one sooner.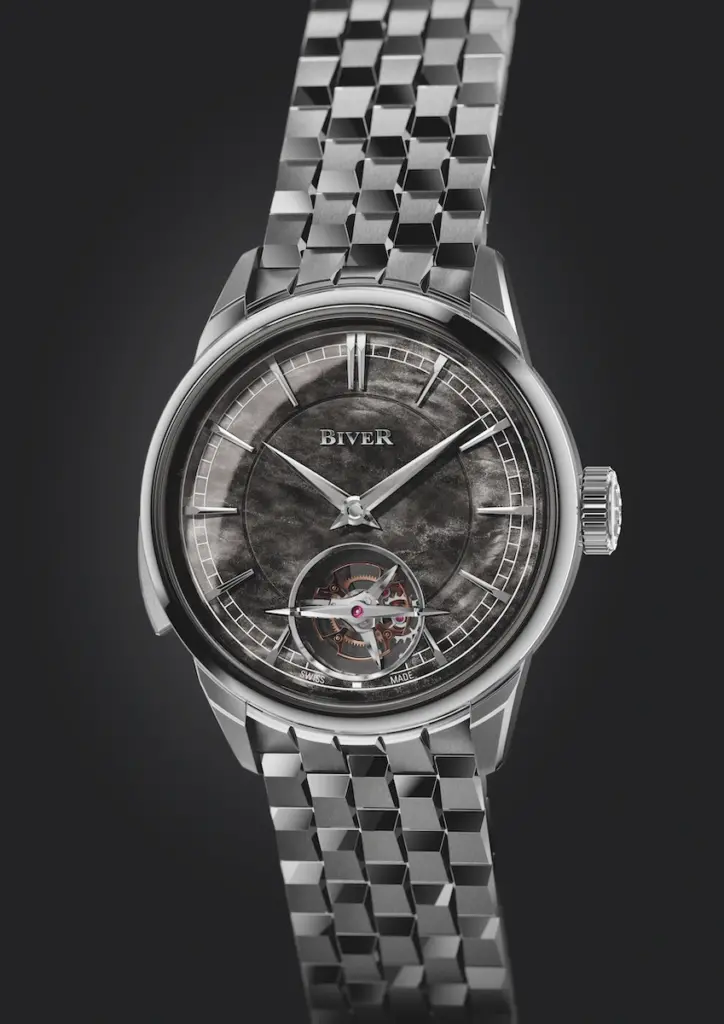 Biver is the ultimate old hand in the watch game. It's possible he alone has the clout to open the wallets deep enough to pay more than double for the prototype of an unproven, undelivered watch that must already be among the priciest launch models of any new brand.
But all things are relative, and in launching that brand Biver has become a standard bearer for one of fine watchmaking's most notable recent developments. Of late, independent makers – those who started their own marques and exist outside the powerful orbits of both the big luxury groups and privately owned majors such as Patek, Rolex and Audemars Piguet – have become the ones making much of the running in the watch world.
[See also: The five most expensive watches ever sold]
Independent watchmakers: cult favourites to power players
High-end producers such as De Bethune, MB&F and H Moser & Cie – brands known for watches that are invariably imaginative, artisanal, uncompromising and made in low volumes – have gone from cult favourites to power players, with watches sold out, waiting lists lengthening and futures far rosier than the days when many of them seemed to lurch from crisis to crisis. And for a new generation of watchmakers looking to establish their own names in the horological firmament, the possibilities are now multiplying.
These small-scale innovators, many founded in the horological boom of the early 2000s, started picking up heat on the secondary market about four years ago.
In 2020 Alex Ghotbi of Phillips auction house told me the high-end indie sector was collectively becoming 'the third brand we've been waiting for' in a market otherwise dominated by Rolex and Patek. Ghotbi thought that, in terms of desirability and collectability, such watches have more in common with top-tier vintage pieces than they do with the new offerings of mainstream brands.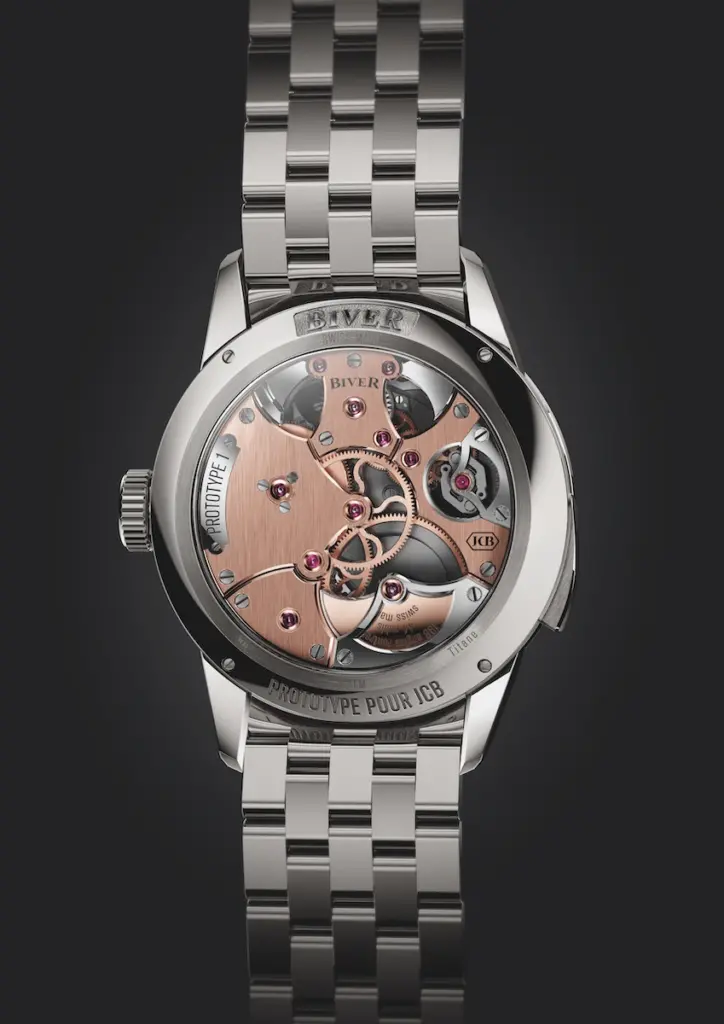 'The watches are rare, there's no marketing spiel, and what they're doing is hand-crafted in small numbers, just as watches were in the past,' he told me. 'They have soul, and for a lot of people who've had their vintage Pateks and Rolexes, the independents are now giving them somewhere else to go.'
The Instagram effect
Inevitably, though, it was the pandemic, and the digital transformation that ensued, that changed the game. Watch collecting has become an activity significantly communicated and propagated through Instagram and other social media platforms, enabling even relatively unheralded brands to achieve huge audiences, swelling their collector bases exponentially.
'We suddenly accessed a worldwide market, and the acceleration effect is different from anything as an industry we'd experienced before,' says Xavier de Roquemaurel, founder of Czapek & Cie.
In 2015, de Roquemaurel got his brand (named after the original business partner of Antoine de Patek) off the ground with an innovative equity crowdfunding campaign that raised a couple of million francs from around 100 'watch lovers and entrepreneurs'.
By last year Czapek & Cie was making 300 watches a year, priced at £20,000- £45,000, but was so overrun with orders that it had to close the book temporarily for its most popular model, the sports-luxe Antarctique. It's ramping things up now, with investments in a new manufacturing premises, machinery and staff, and is targeting 3,000 watches a year by 2025.
[See also: Fine wine and watches top luxury investment index]
'Before, you might have had just ten people in a major city interested in a few places around the world, but you can now multiply that by hundreds at once,' says de Roquemaurel. 'You instantly have a market that's become so large it's difficult to really perceive.'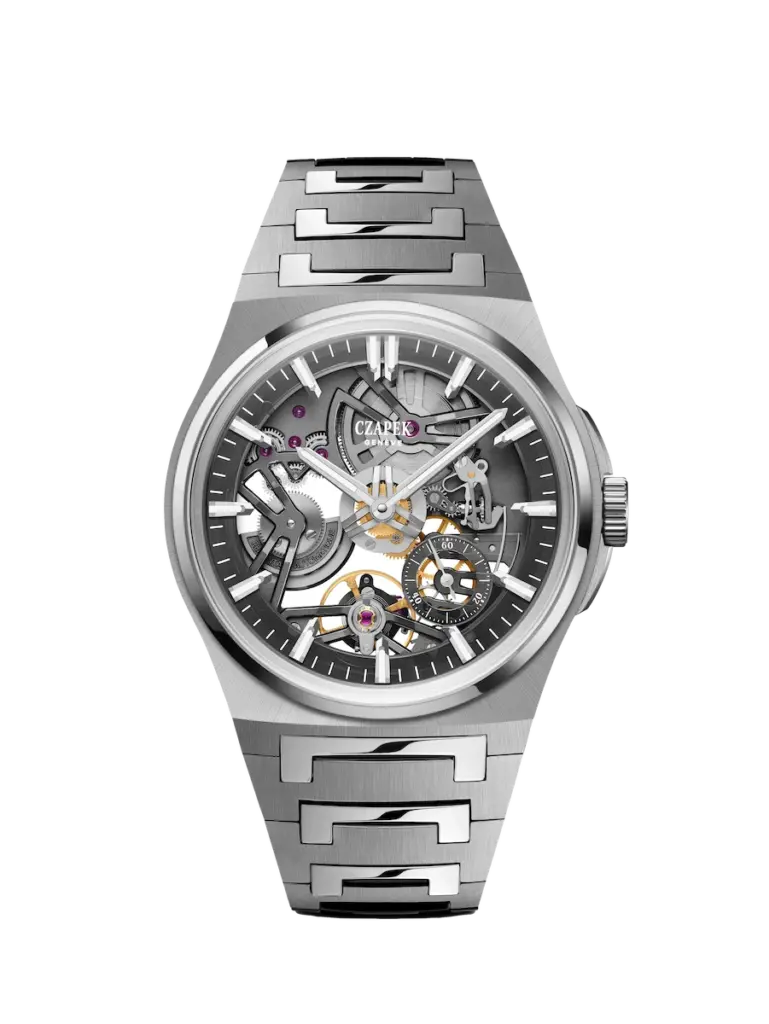 While many established indie brands are now preparing themselves for a future more bountiful than seemed likely even a short while ago, beneath them an ecosystem has sprung into life that's teeming with smaller players and up-and-comers looking to get in on the action. Which of them gets there in the long term remains to be seen, but on Instagram the emergence of new names and marques, and the creation of wondrous new watches, is playing out in real time.
Haven't heard of Petermann Bédat, Sylvain Pinaud or the marvellously named Remy Cools?
How about Germany's Stefan Kudoke, or Japan's Hajime Asaoka? No matter – find them on Instagram and prepare to be dazzled; and then, if you'd like one of their watches, prepare to join a queue.
A classic in the making
For such makers, what was once a risky, interminable process of brand-building, clientele courting and product development – with all the significant up-front capital investment that necessitated – has been transformed.
Before April, for instance, I'd never heard of Simon Brette, who it turns out is a French mechanical engineer who gained his spurs developing complicated watch movements for MB&F and others.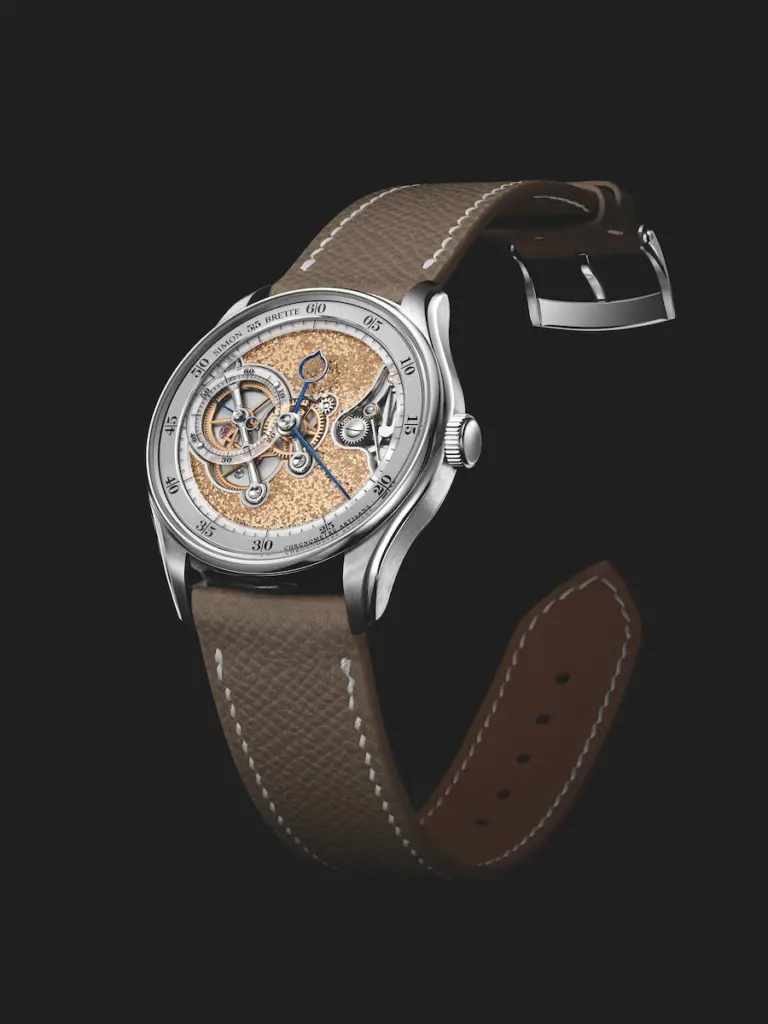 A couple of years ago he knocked out the design of an ambitious and beautiful new watch during paternity leave and started contacting notable collectors through Instagram, looking for 12 to commit to pre-orders and thereby fund the development of the watch.
That was all done in secret; in April the project was announced to the world and the watch itself unveiled (on Instagram, naturally).
[See also: Is the dress watch set to make a comeback?]
Named the Chronomètre Artisans, it's a complex, lavishly finished piece of horological art, for which Brette plans to make 12 a year up to a total of 100, at CHF60,000 a pop. In no time, he was reportedly knee-deep in several years' worth of orders, with the Chronomètre Artisans being tipped as a classic in the making.
The boom of British independent watchmakers
The rise of independent watchmakers has even reached British shores. In fact, you might say it began here.
Dr George Daniels, the horological genius who died in 2011 having made 32 timepieces entirely on his own, is seen by many as the godfather of today's independent watchmaking scene. His watches (most of them pocket watches) now auction for millions, while his world-renowned protégé, Roger W Smith, has closed his order book.
Fortunately, there are other places to turn. In Norwich, for instance, Garrick Watch Company makes around 20 watches per year, each of them crafted and finished to the most splendid degree, and increasingly sought-after by customers around the world.
Founder David Brailsford says he has given up sending out press releases when he has a new design to announce: he simply puts a snap on Instagram and watches the orders flood in. The first five-piece batch of the Garrick S3 MK2 (£32,995), which is scheduled for delivery in 2024, has already sold out. The company is now accepting orders for another similarly limited run, to be delivered in 2025 or 2026.
'We've got well over two years of work booked, which I'd never have dreamed of,' says Brailsford. 'We struggled for years and years, but people finally got what we were doing because you could clearly see the hand-made nature of the watch. That's the story that the watch has to tell, because it's what people really want to see and to understand, and it's what they're prepared to wait years for.'
This piece first appeared in issue 88 of Spear's, available now. Click here to buy a copy and subscribe