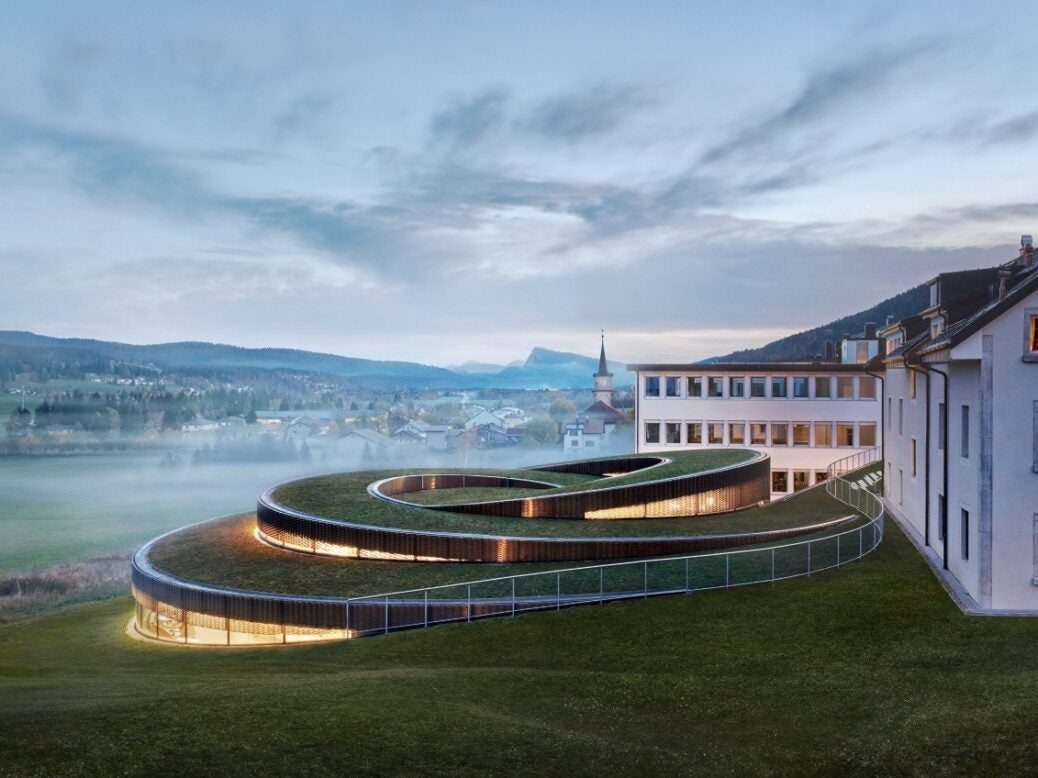 The luxury watchmaker opens the doors of a spectacular new building.
The Musée Atelier Audemars Piguet, which opens on 25 June, is housed in a spiral-shaped glass pavilion in the Vallée de Joux. The modern architectural marvel is located next to the company's oldest building, where Jules Louis Audemars and Edward Auguste Piguet set their workshop in 1875. 
Inside the museum, visitors can expect to be immersed in Audemars Piguet's cultural universe. At the heart of the spiral-shaped building lie two ateliers, one dedicated to the 'Grandes Complications' and the other hosting the 'Métiers d'Art'. 
The former will house a collection of over 300 beautiful watches for horologists to feast their eyes upon. In the latter, Haute Joaillerie creations are crafted live by jewellers, gem-setters and engravers. These traditional workshops provide visitors with the opportunity to see first-hand how Audemars Piguet manufacturers have been crafting their masterful timepieces for years.
In 2014, BIG (Bjarke Ingels Group) won a competition to expand Audemars Piguet's historical premises. The group imagined a spiral-shaped glass pavilion revolving around the site where Jules Louis Audemars and Edward Auguste Piguet set up their workshop in 1875. 
The architectural marriage of past and present is designed to symbolise the blend of tradition and forward-thinking at the heart of the Audemars Piguet brand. It's also a fitting setting for the luxurious timepieces that have been made in the heart of the Swiss Jura Mountains year after year.
Read more:
Why the Omega's Calibre 321 is exciting watch purists
How Phillips' James Marks has shaken up the watch auction world
Why steel is where it's at in watches – Tim Barber