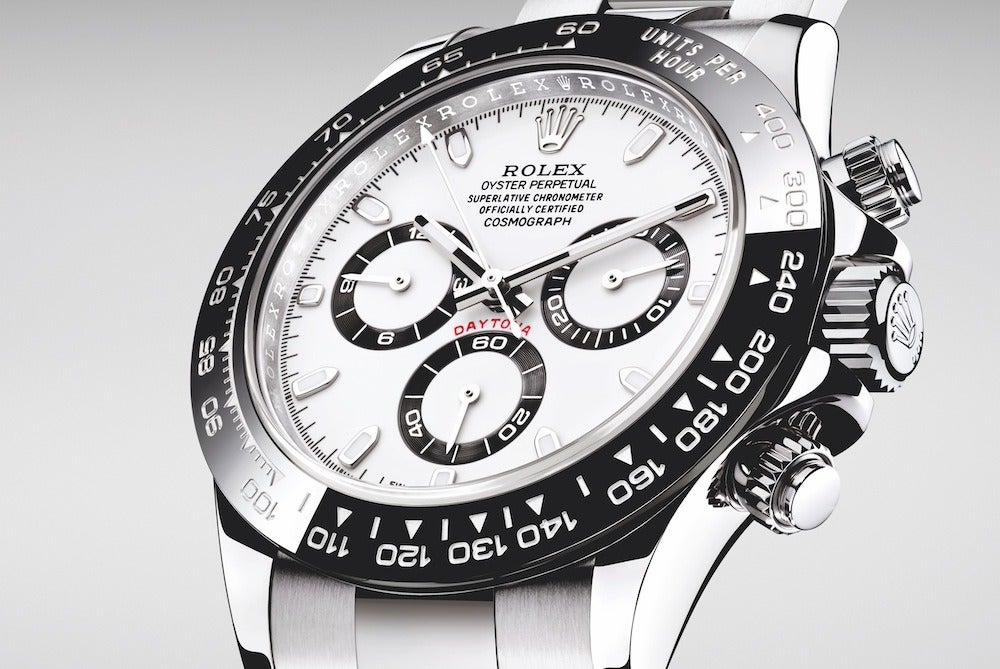 Demand and supply are having a dramatic effect on the availability and prices of the most hyped luxury watches – but there are some gems you can pick up instead, writes Timothy Barber

Along with green watches (green dials, green straps, green bezels, sometimes green cases), sports-luxe watches on bracelets and the rising popularity of independent makers, the watch market has seen an intriguing new trend emerge in the past 18 months: unavailability. Months-long factory closures in 2020 didn't help, but ballooning global audiences, rapacious hype and plenty of speculation have seen demand outstripping supply in several parts of the market, particularly in the case of the industry's two biggest cheeses: Rolex and Patek Philippe.
Should you have been dreaming and saving for years for a Rolex sports watch, or indeed an entry-level Patek cased in steel, your only option now is to pay several multiples of the official retail price on the secondary market, or try to get on a years-long waiting list – and even that may not be possible unless you've previously spent a fortune with a given dealer. Frankly, it's time to consider alternatives.
We should start with the king of Rolex unobtanium: the Cosmograph Daytona. It was the Daytona, a motorsports chronograph launched in the early Sixties, that drove a mighty explosion in the vintage Rolex trade a few years ago, a fervour that spilled over into the contemporary market in 2016 when the modern version was upgraded.
Right now, these watches never even reach the shops, they're so over-subscribed. For a new model priced at £10,500, you'll be looking at spending more than £30,000 on the secondary market.
On the other hand, you could simply go looking elsewhere – Rolex, after all, is pretty much demanding it, and in January 2021 Zenith effectively declared its intention to step into the breach with its new Chronomaster Sport. In the Nineties, Rolex Daytonas were powered by Zenith's ground-breaking 'El Primero' chronograph movement, a period that saw the Daytona rise from also-ran to the holy grail of sports watches. Indeed, 'Zenith Daytonas' from the era are now a collectible genre in their own right.
This business probably saved Zenith's bacon too, not that it's ever been able to capitalise officially on the connection – but with the Chronomaster Sport, it comes pretty close. With its sleek lines, rippling bracelet, black ceramic bezel and high-contrast dial layout, it's not so much a nod to the Daytona as a lascivious, full-throttle twerk in Rolex's direction.
It's all the better for it. Zenith, a historic maker now owned by LVMH, is a wonderful, under-appreciated company, whose technical prowess is on full display in the Chronomaster Sport: thanks to the ultra-fast oscillation frequency of the El Primero movement (an engine that's now more than 50 years old, but thoroughly re-engineered for modern times), the stopwatch hand zips round the dial in 10 seconds flat, rather than taking a full minute. Ostensibly that's to enable you to time things to a tenth of a second, but really it's a flex: a point of departure that makes the watch that bit more quirky and intriguing.
For all its mastery, Zenith has struggled over the years to articulate its capabilities in its designs; the whizz-bang audaciousness of the Chronomaster Sport solves this. It's that bit more colourful and more characterful than its Rolex rival, and deserved its gong from the watch industry's biggest awards, the Grand Prix d'Horlogerie de Genève, in November.
Rolex's all-time-classic dive watch, the Submariner, was overhauled (slightly) in 2020. At around £15,500 (at time of writing) on the secondary market for the suave black dial/green bezel option (collectors are nicknaming it the 'Starbucks'), it's going for twice its official price of £7,650. It's exceedingly handsome and oozes Rolex quality, of course, but anyone who's seen No Time to Die will have seen the quite fabulous 007 version of Omega's equivalent dive watch, the Seamaster Diver 300m. Cased in titanium (and therefore surprisingly lightweight) on a lovely, beaded bracelet, its beige markings against matt black dial and bezel have a wonderful, lived-in warmth. For my money, it's a superior bit of kit.
If the Rolex market is somewhat maddening, the market for 'entry-level' Patek Philippe is utter lunacy. This takes in the Aquanaut, its most casual sports watch that comes on a rubber bracelet, and the legendary Nautilus – perhaps the world's most hyped luxury object.
A new version of the basic steel 'Jumbo' Nautilus is due this year, having been discontinued at the end of 2021. Examples of the discontinued version, priced officially at £26,870, now trade at well over £100,000 – up over 60 per cent in the past year alone. You might get away with coughing up half that sum for the £16,760 Aquanaut.
Meanwhile, the Royal Oak from Audemars Piguet – the yin to the Nautilus's yang, having both been conceived by design legend Gérald Genta – has been on a similar tear. It turns 50 this year; there will be new models – just good luck getting hold of one.
It's quite exhausting, but so is keeping up with the proliferation of watches in the bracelet-bound, Seventies mould that the Nautilus defines. Everybody's at it: Piaget, Girard-Perregaux, Chopard, even Rolex's junior sibling Tudor all have interesting options (and special mention must be given to Tissot's hugely credible PRX Powermatic 80, a stylish snip at just £565).
However, I'm going to pick a couple of contrastingly interesting options, both of them handsome, beautifully made and technically exceptional.
First off, Vacheron Constantin's Overseas, developed in 1996 from the famous Seventies model Ref 222, has been lovingly refreshed in recent years. Long a staple model from Switzerland's oldest watchmaker, it's now its superstar – a gently sculptural, rippling thing of beauty that I like all the more for the fact that it's supplied with a bracelet, a rubber strap and a leather strap, which are easily switched in and out. It's priced at £19,100 in steel, but currently trading for around £35,000 – a steep increase, but as nothing compared to the eye-watering prices for equivalent Patek models.
Of a completely different order is a watch from a brand named Czapek & Cie. Revived in 2012 after more than a century of inaction, it's become an unlikely success story, making small runs of high-grade watches, dealing directly with clients around the world. The Antarctique, its bracelet watch, is both a true genre piece and beautifully original, with arresting details in its unusual bracelet links and dial textures. Most impressive, for those who like such things, is its movement – a modern, complex work of horological art. At £18,570, the Antarctique offers something harder and harder to find: fair value.
Image: Rolex