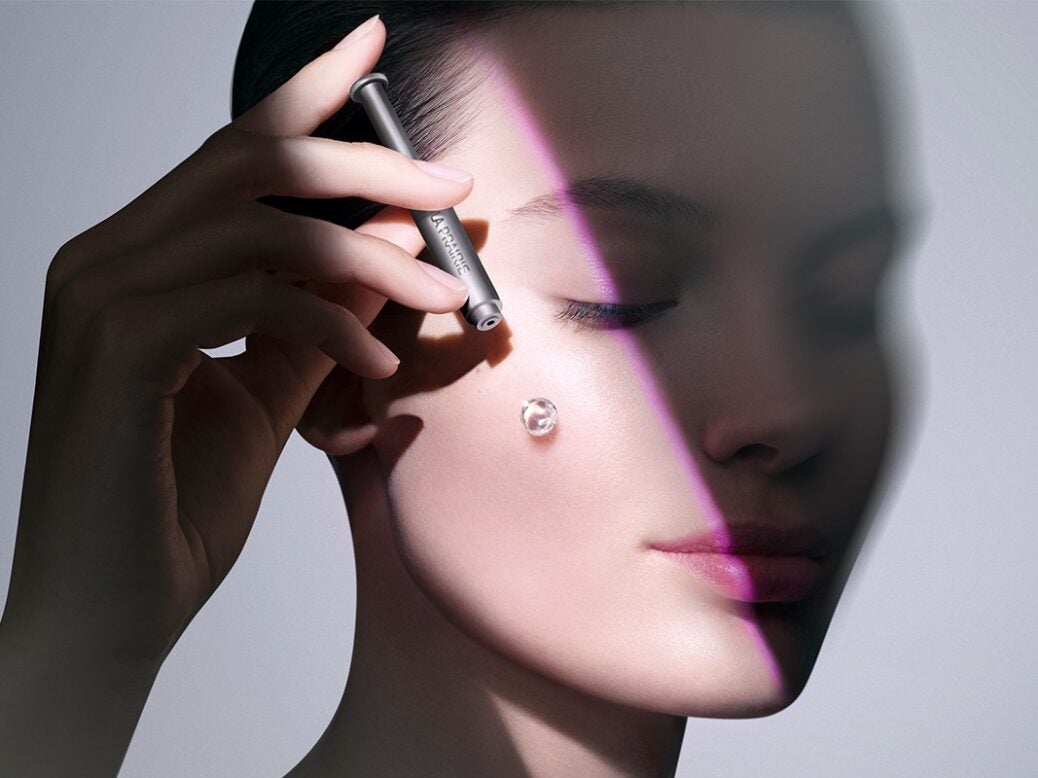 La Prairie, the standard-bearer for Swiss skincare innovation, is poised to compete with the rise of cosmetic injectables with the release of a pioneering skin rejuvenation mask. 
The world-renowned brand, which was born from the world-leading medical health spa Clinique La Prairie, is days away from unveiling its £1,385 Platinum Rare Haute-Rejuvenation Mask.
Currently only available to Harrods Private Shopping clients, it will be launched exclusively at Harrods and Harrods.com on 1 November.
[See also: The Spear's Medical, Health and Wellness Indices 2023]
The mask will be the latest addition to the coveted 'Platinum Rare Collection', whose sculptural purple vessels adorn nightstands of UHNW skincare devotees worldwide. 
'We wanted to be at the border of cosmetics and aesthetic treatment procedures,' Dr Daniel Stangl, director of innovation at La Prairie, explains of the product's origins.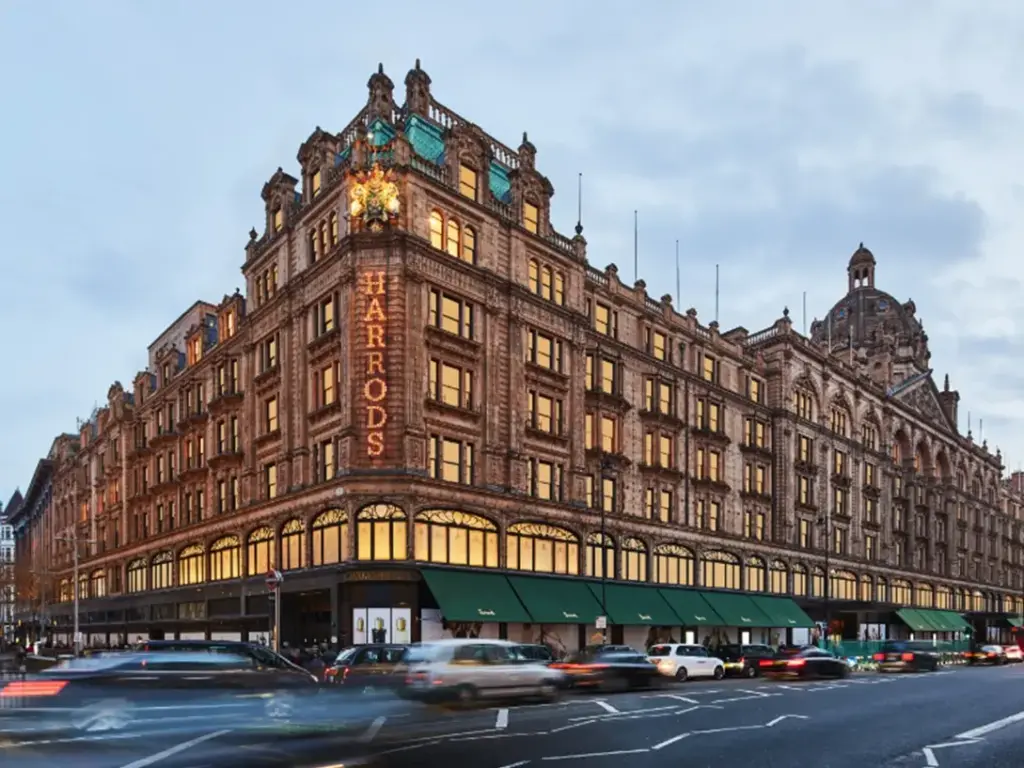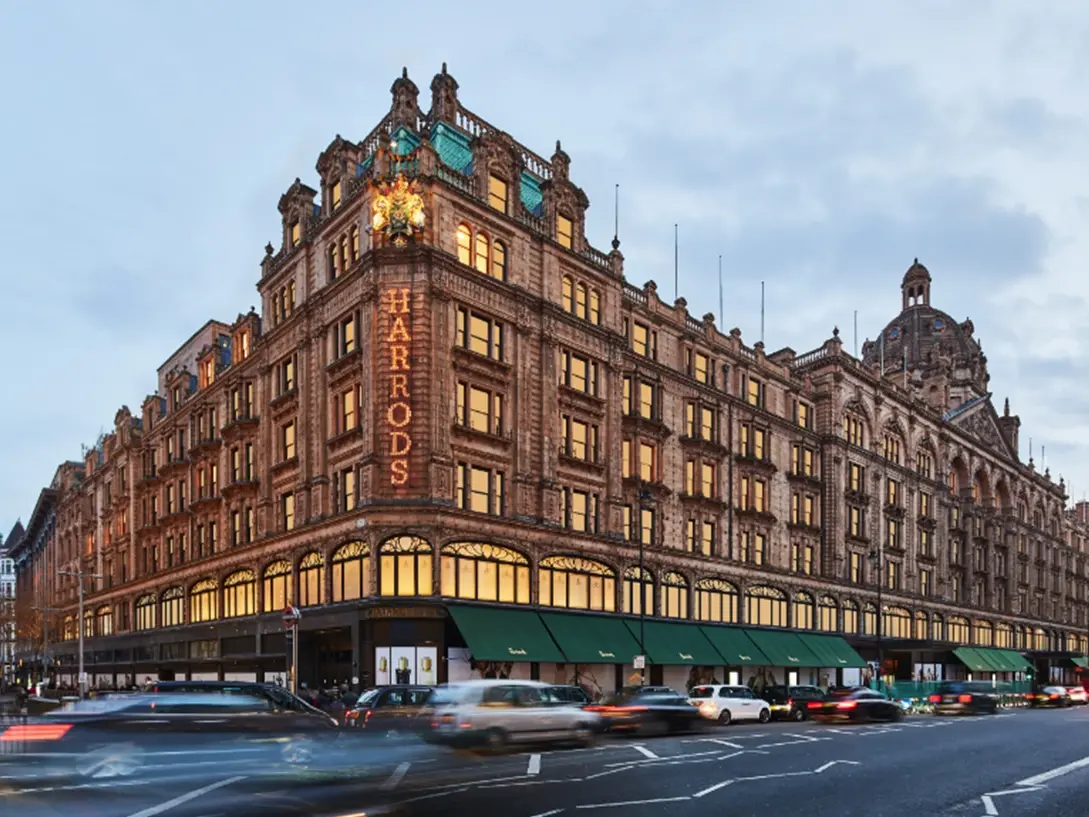 The growth of 'tweakments'
The aesthetic injectables industry is booming. Data analysts Research and Markets estimated in 2022 that the global sales of non-invasive aesthetic treatments – including Botox and tissue-plumping dermal fillers – was worth around $60 billion and could more than triple in value by 2030. 
[See also: Unwind at this Maldives resort with 'conscious tourism' at its core]
For Dr Stangl and his team, the key to replicating the effects of these procedures as 'closely as possible' lay in conceiving a method through which large biomolecules like collagen and hyaluronic acid – vital ingredients in the plumping, hydrating and smoothing of skin – could penetrate deeply enough to have meaningful results. 
'Usually if you use hyaluronic acid or collagen you have to inject it because the barrier prevents the molecules from penetrating the skin,' Dr Stangl explains. 'That's why you use a syringe.'
Getting under your skin
The result is La Prairie's patented macro-infusion technology which allows large molecules to be 'coated' in a way that allows them to 'snake' between the 'bricks and mortar' of the skin's barrier layers. 
[See also: The best preventative medicine, health screening and anti-ageing clinics for HNWs in 2023]
'We have found a way to mimic injection procedures,' Dr Stangl continues. 'Of course, it doesn't allow as many molecules to enter the skin as an injection would, but it is as close as possible. It is state-of-the-art in terms of delivery technologies.' 
La Prairie's skincare legacy
This focus on cellular therapy is true to the heritage of Clinique La Prairie, which was founded in 1931 by Dr Paul Niehans, a grandson of Emperor Frederick III of Germany and pioneer of science-led skincare. 
The clinic remains a favourite of health and wellness-oriented UHNWs thanks to its world-leading experts and personalised care (there are only 38 rooms but 50 doctors). 
[See also: Clinique La Prairie: my reluctant stay at the world-leading medical health spa]
La Prairie launched its skincare line in 1978. Today, the development of new products is overseen by Dr Stangl, who holds a doctorate in biochemistry from the Swiss Federal Institute of Technology (ETH) and held research positions in structural biology and in neuroendocrinology before joining La Prairie in 1993. 
Scientific rigour, he explains, is at the root of all that goes on at La Prairie.
Two-step system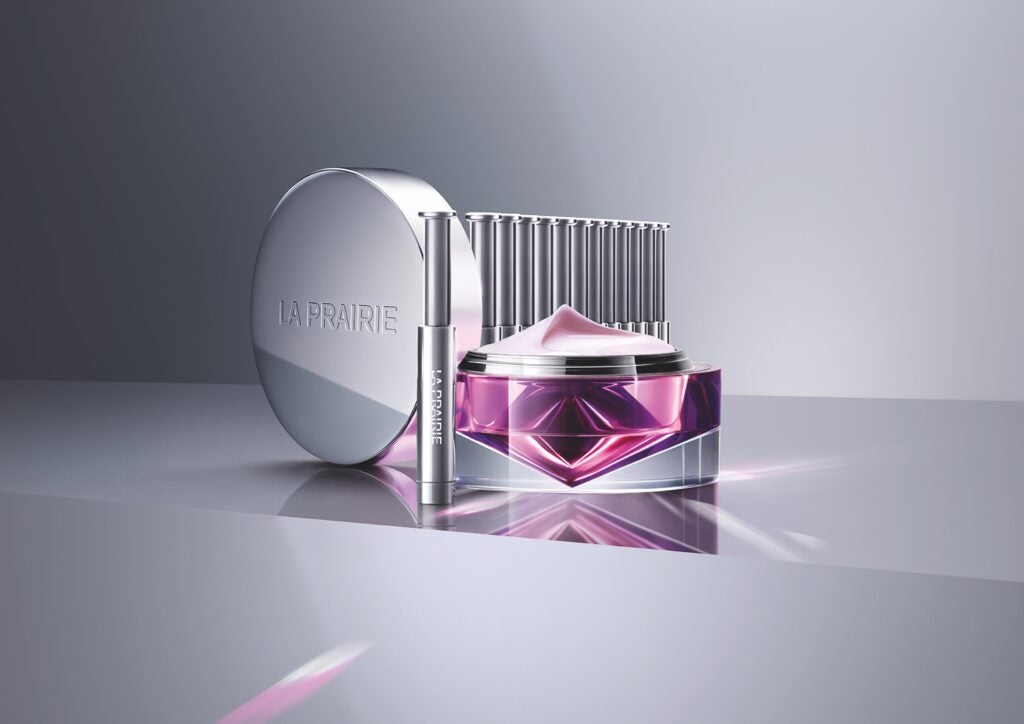 The Platinum Rare Haute-Rejuvenation Mask, which also contains the range's signature Platinum Multi-Peptide and La Prairie's trademarked Cellular Complex, is delivered in two stages. 
First, an Ultra-Potent Concentrate containing hyaluronic acid and collagen is applied to the skin via a single-dose vial. This is when the macro-infused technology comes into play and delivers an 'instant' boost of skin that appears plumper and smoother.
[See also: Holistic support to redraw the boundaries of ageing]
'The second part is the more sustainable, long-term effect,' says Dr Stangl. This is achieved through the application of the Ultra-Sensorial Cream, which seals hyaluronic acid, collagen and ceramides.
'This means we have a very short-term delivery of the molecules into the skin, but at the same time we start making cells to synthesise themselves. This is the rejuvenation part. Of course, it takes some time to rebuild this cell matrix structure, that's why it's more long-term.'