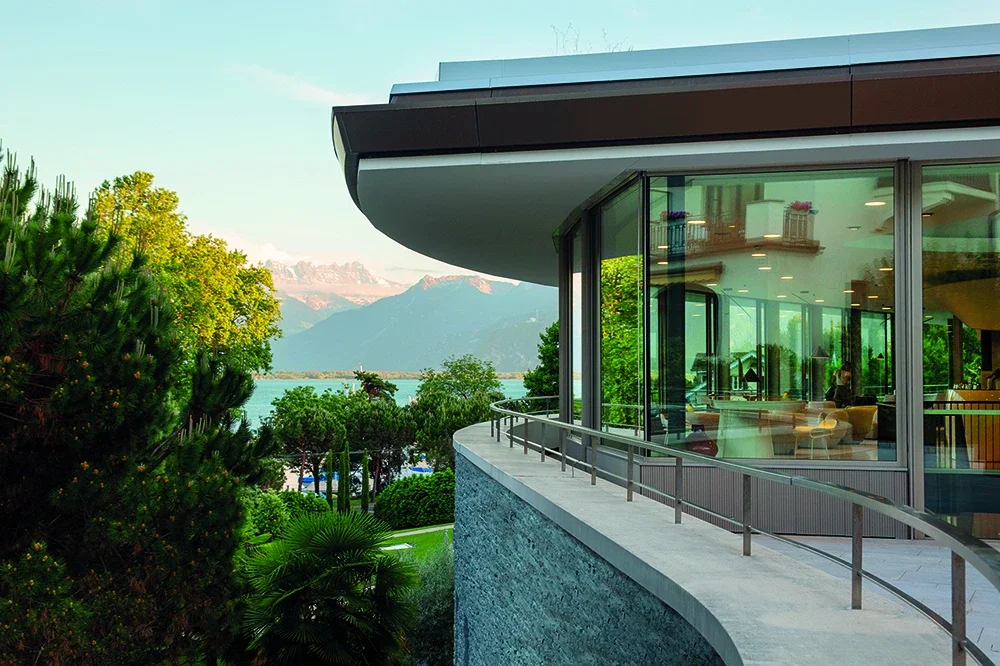 It may not be the happiest of similes, but the first image to leap unbidden, uninvited and definitely unwelcome to front of mind came from the oeuvre of David Cronenberg. In his 1986, horror/sci-fi/love story The Fly, there is a moment when mad scientist Jeff Goldblum emerges naked from something that looks like a Nasa space capsule, wreathed in a billowing, swirling nimbus of dry ice. 
You will be relieved to know that my modesty was preserved with a pair of Hamilton & Hare boxer shorts, hiking socks and felt boots (even a Hollywood A-lister would have difficulty carrying off this outfit with aplomb). I had just staggered from a refrigerated tube the size of a phone box in which I had been standing for three minutes, my body chilled, so the LED display indicated, to minus 190°C.
Living on Clinique La Prairie
This was one of the more extreme scenarios that attended my excursion into the world of the Swiss clinic. I had arrived with vague notions that included elements of Thomas Mann's Magic Mountain, with its emphasis on the specific way of folding blankets, and the last James Bond film but one, in which Her Majesty's least secret agent barely has time for a green juice before he is shooting the staff.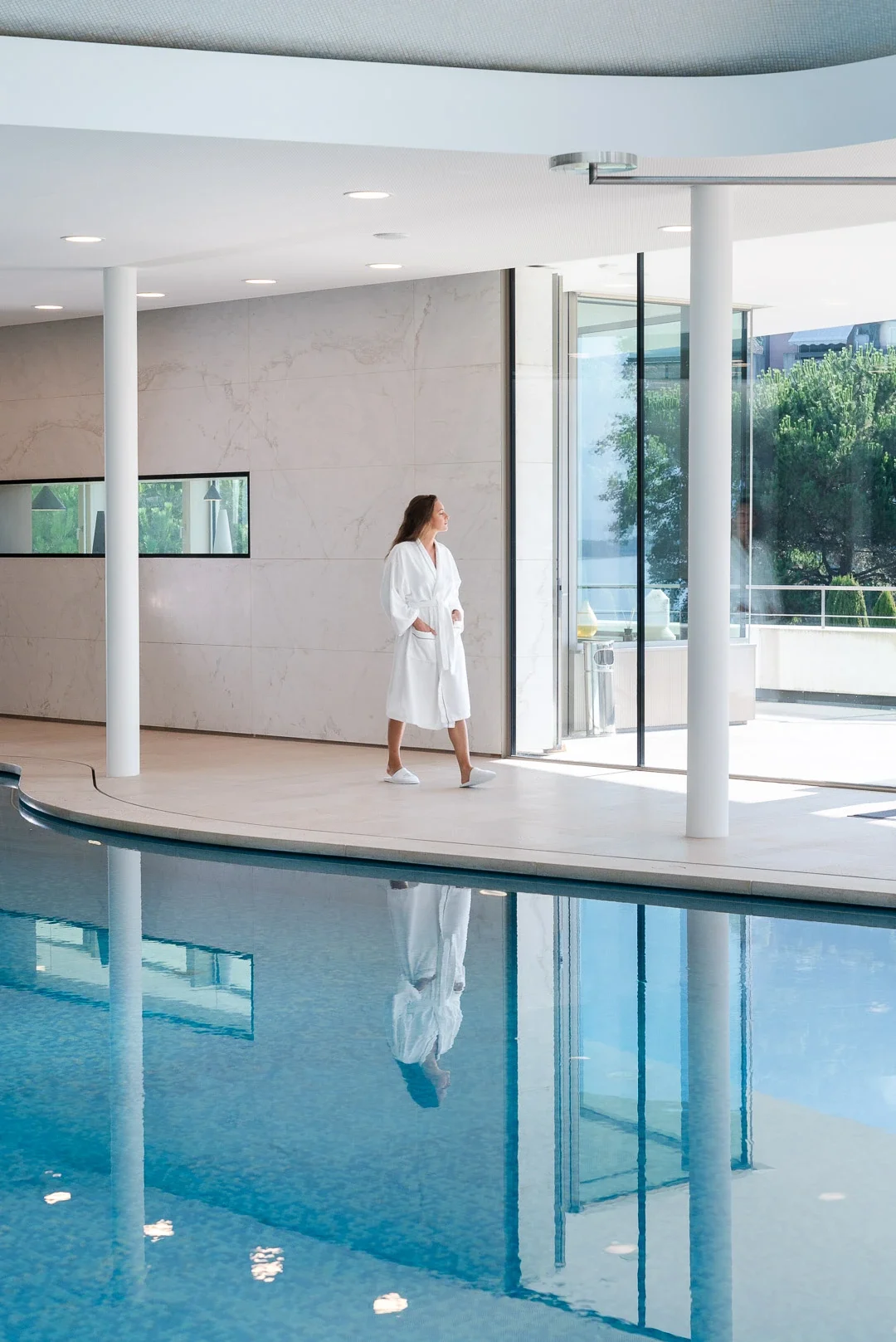 I have long been curious about the medical spas from which my friends return invigorated, but was never quite curious enough to go myself. I am perfectly content to take their word for it and wish them well in their quest for plant-based wellness, which usually lasts weeks – sometimes days. I take it all in the spirit of the new year's resolutions: you know that you're going to wind up breaking them, so why take the trouble of making them?
So, when I was invited to visit Clinique La Prairie, naturally I declined. When they asked again, I made the mistake of telling a spa-addicted friend of mine, who insisted that I go. This was, she explained in terms I could understand, the Cohiba Siglo VI Gran Reserva of spas. 
I should have followed the instructions, which tell you to cut down on coffee before arriving as it will not be served. Instead, I doubled my coffee consumption on the day of travel, hoping it might see me through.
All it did was give me the worst headache I have ever had, a headache so epic that it requires Homer or James Joyce to do justice to it. By 4am I was crawling on the floor in agony and phoned reception to call me a taxi to go to the hospital. Then I realised that I was staying in a medical facility and within minutes a nurse was in the room administering analgesics.
Seclusion and calm at Clinique La Prairie
Clinique La Prairie was founded in 1931 by Dr Paul Niehans, a pioneer in the anti-ageing business, who devised some sort of stem cell therapy. His big break was being called to the bedside of an ailing pope, Pius XII, in 1953. A quick jab of the Niehans needle and the pontiff leapt gazelle-like from his bed of pain and capered around the room. (I suspect I'm not using the correct medical terminology.)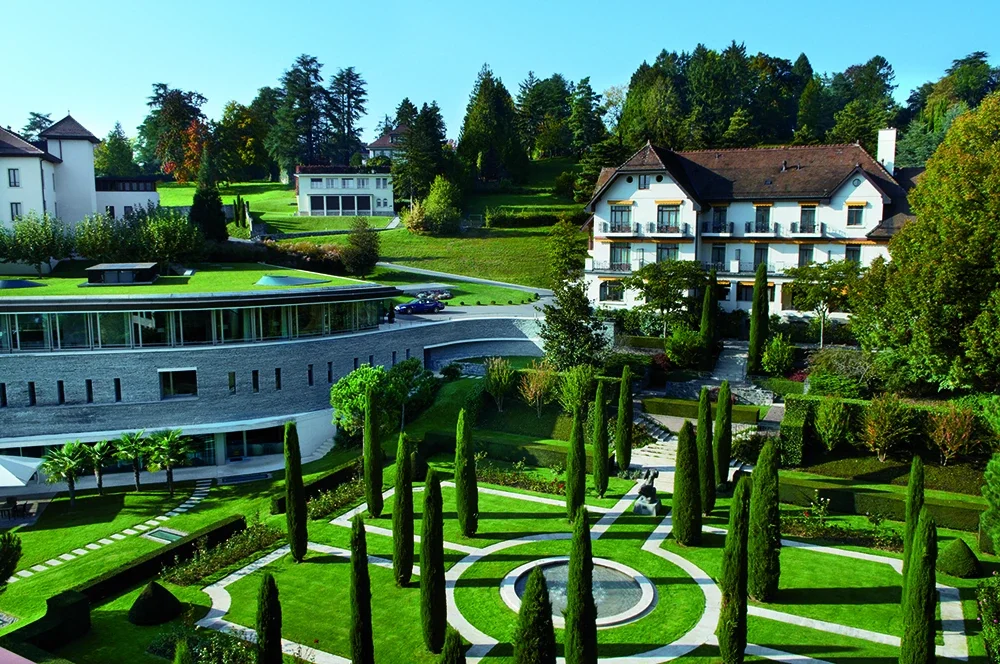 Anyway, news got out, and anyone who was anyone made the pilgrimage to this idyllic spot at the end of Lake Geneva: Cary Grant, Winston Churchill, Dwight Eisenhower, the King of Saudi Arabia, the Duke and Duchess of Windsor, Miles Davis, Henry Miller, Pablo Picasso and Marlene Dietrich. I was in good company – not that I saw anyone.
Clinique La Prairie has only 38 rooms, against 302 staff and 50 doctors: things are choreographed so neatly that you can go for days without bumping into anyone other than charming staff padding silently around the complex. And what a complex it is: in the parkland surrounding the original villa there is now a lakefront medical centre and a large, purpose-built spa block.
There is an app that uploads your personalised timetable every day, and I soon reverted to my schoolboy self. But instead of dashing between Latin and double maths, I would be scurrying from an aerial yoga session to a massage, to a dietician meeting, to a deep breathing class, to a deep tissue massage, to a blood test and genetic profiling. Best of all you need never leave the compound. In fact, you don't really need to go outdoors at all: underground tunnels link the various buildings.
A new kind of room service
At Clinique La Prairie, instead of ransacking the minibar and ordering room service, I would suggest calling down from your room for a medical procedure: a cheeky electrocardiogram, an invigorating iron injection, a glutathione jab or two, and a quick dental x-ray, check and polish. Had I stayed longer I would have probably asked them to whip out my gallbladder just for the hell of it.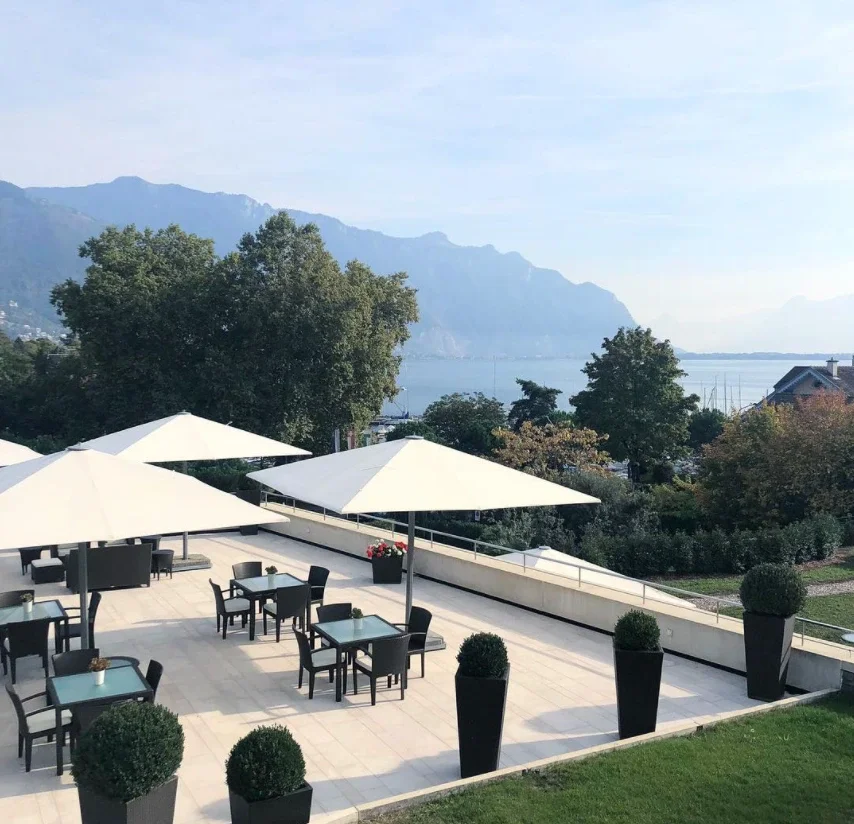 Will I stick to all the routines and health-giving habits I have learnt? You can guarantee that by the time that you read this I will have regressed to my old bad habits, but maybe not all of them. And if I were detoxed for good, I would have no excuse to return. I've learnt to love vegan cooking (easy when the chef is this good), and nothing was too much trouble for the staff.
But however much I take home in the way of insight and well-being, I cannot bring back the beautiful views of the mountains and lake that look as though they have been painted by Hodler. So restful, so calming, so uplifting is the vista that merely drawing the curtains of your well-appointed suite every morning is a health-giving act. 
Images: Clinique La Prairie
Order your copy of The Spear's 500 2023 here.
More from Spear's:
The best health retreats, rehabilitation centres & addiction treatment for HNWs in 2022