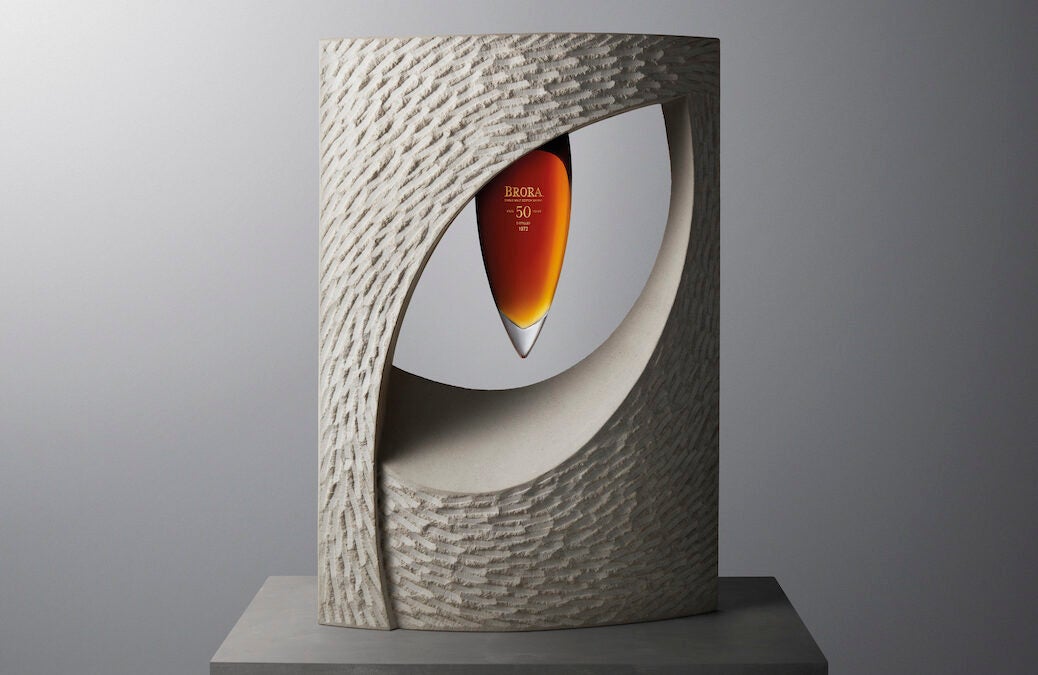 A 50-year-old single malt from the 'ghost' stock of the Brora distillery, which closed in 1983, is one of the highlights of a forthcoming charity auction of unique whiskies. 
The Distillers' Charity was created in 1955 by the London livery company, the Worshipful Company of Distillers, with a mandate to improve the prospects of young adults through education and vocational training. 
It reached new fundraising heights in 2021 with the inaugural Distillers One of One auction, which raised £2.4m for the Youth Action Fund, providing transformational opportunities for more than 1,000 young people in Scotland. 
The second sale, organised in partnership with Sotheby's, takes place on 5 October at Hopetoun House, near Edinburgh, and may break that record thanks in part to the evolving priorities of whisky collectors.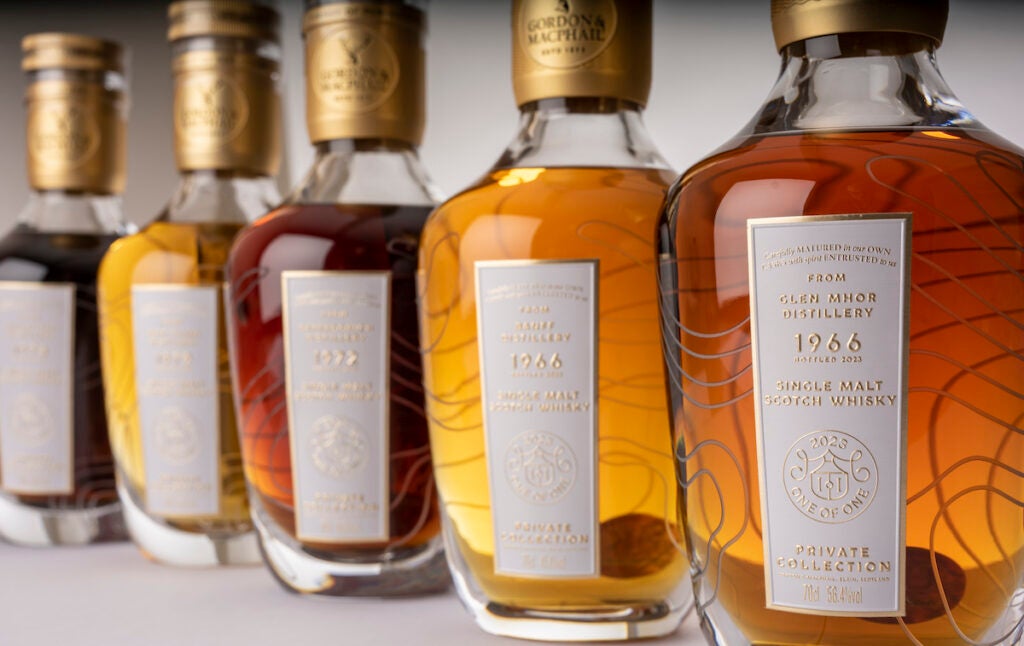 [See also: How to secure the latest edition of Diageo's 'rare' Prima & Ultima whisky collection]
Philanthropy increasingly a driving force
Jonathan Driver of the Worshipful Company says: 'There is no doubt that collectors are now looking for whiskies from companies that have a commitment to philanthropic enterprise as well as possessing whiskies of great value and rarity.'
Sotheby's Global Head of Whisky, Jonny Fowle told Spear's: 'Sotheby's regularly works with brand partners to offer charity lots, but on an individual basis. 
'What The Distillers One of One auction provides is a unifying goal, one that challenges. This galvanising feeling of partnership, community and conviviality – while not without some friendly internal competition – has built an auction with increasingly creative donations greater than the sum of its parts and achieved a record amount for charity.'
Aged attractions and new starters
Some of the biggest players in the spirits industry are represented: from Pernod Ricard, for example, comes a unique remix of its recent Royal Salute Coronation of King Charles III Edition (itself only in a run of 500). 
Master blender Sandy Hyslop has included extremely rare liquid from the 1962 Reserve Cask in this Distillers One of One Special Reserve (estimate: £14,000 to £24,000).
Whiskies of venerable ages are, naturally enough, among the attractions. 
[See also: Mystery buyer of world's largest bottle of whisky revealed]
These include the 55-year-old Bowmore STAC (£300,000 to £500,000), the Islay distillery's oldest ever whisky, and Glen Grant's 68-year-old, The Visionary (£50,000 to £90,000), a single malt that has aged in a sherry cask since 1955.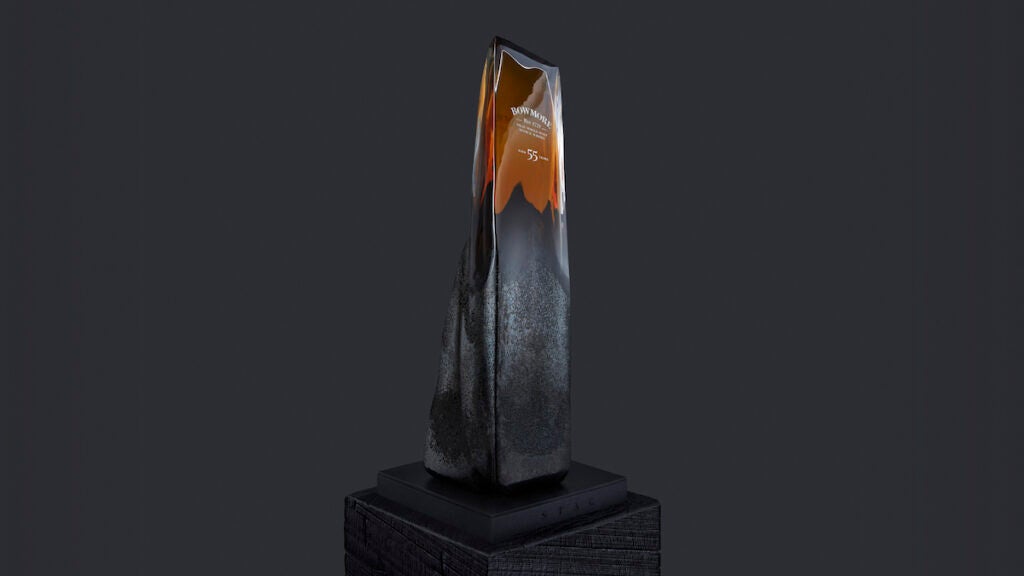 There is also a chance to own the first bottle filled by a new distillery. The Arrival (£5,000 to £10,000) is the first whisky from Holyrood Distillery, which began production in a former Edinburgh railway terminus in 2019.
Looks do matter
The party line from distilleries always stresses liquid quality in these luxury whisky releases but much of the appeal of these collectables is visual. It is no longer enough simply to present a bottle in a fancy box, they need to be artworks for display.
The Gordon family, which owns William Grant & Sons, has commissioned Linley Design to craft a doll's house of their ancestral home in sycamore, walnut and brass.
'Christmas at Hazelwood' (£14,000 – £24,000) serves as an advent calendar, with a 50ml measure of every House of Hazelwood whisky released to date behind the doors, culminating in a full-sized bottle of a one-off 51-year-old sherry cask-matured blend to be opened and shared on Christmas Day.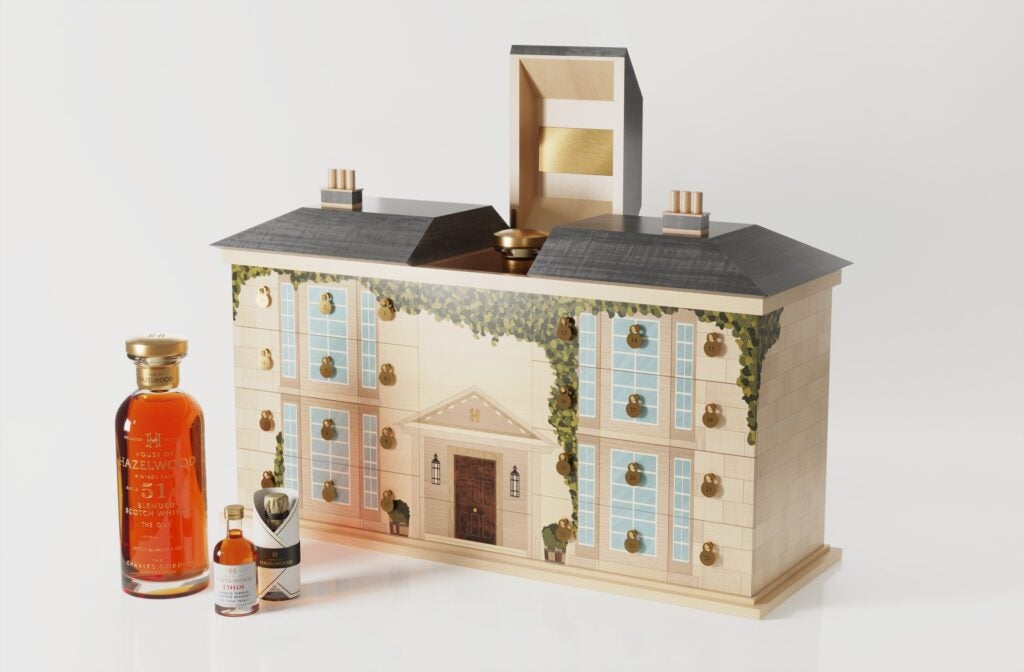 Of the 50-year-old Brora Iris (£250,000 to £500,000), Jonny Fowle says it is not only one of the oldest Brora ever released, 'it is also one of the most dramatically presented bottles I have ever seen'. 
Suspended at the centre of Michelle de Bruin's substantial stone sculpture of the eye of a Scottish wildcat (Brora's symbol), the 1.5-litre decanter of copper-coloured whisky represents the feline iris. 
Not only is the wildcat the symbol of the distillery, but the sculptor used the same limestone use to build – and rebuild – the distillery on the coast north of Inverness.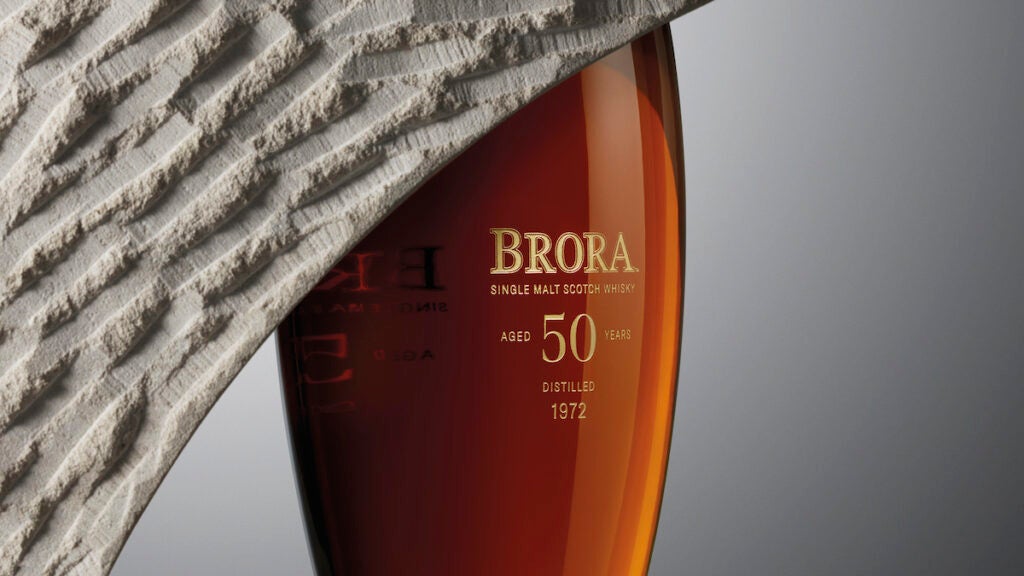 Distillery experiences
Although Brora whisky is from silent stills, the distillery itself has been rebuilt after more than three decades and reopened in 2021. 
Almost identical to the way it looked in its heyday, it is one of the most beautiful distilleries to tour – not least because visits are by appointment only, extremely limited in number, are hosted by the charismatic Andrew Flatt, a former custody officer at Inverness police station, and involve an excellent lunch in the boardroom. Not to mention an extremely elevated level of tastings. 
[See also: How a meeting of minds inspired a new brand of vodka]
The winning bidder on Brora Iris will be invited to spend a day with five companions at the distillery, where a sample bottle of the 50-year-old will be poured, so they do not have to open the decanter in the sculpture.
Experiences are included in several of the lots: The Glenturret's 'Enduring Spirit', a set of four bespoke Lalique decanters of whisky (estimate: £40,000 – £80,000) also includes an invitation to the distillery and its Michelin-starred Glenturret Lalique restaurant. 
The Last Drop is offering a trip to Scone Palace and the services of its Scotch master blender (formerly of Chivas Regal) to guide the successful bidder in blending their own case of whiskies from an inventory of liquids over 30 years old. 
Fowle says: 'Tying these lots to their home in Scotland and encouraging our global client base to take the opportunity to visit these distilleries is very important to the ethos of the Distillers One of One project, which celebrates Scotland and raises charitable donations for Scottish people.'
Register an interest at Sothebys.com