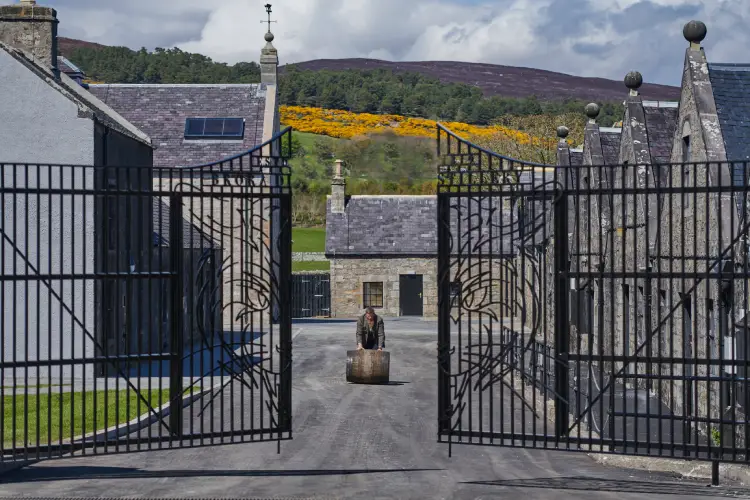 Can something defined by its history move with the times? Johanna Derry-Hall travels to the highlands to see how scotch whisky distilleries are developing new private client experiences.
On a low-slung hillside on Scotland's Sutherland coast is a collection of mostly single-storey stone buildings gathered around a quiet courtyard. It is hushed inside, the wrought iron wildcat on the entrance gates the only clue to the site's significance.
This is Brora, a newly resurrected former 'ghost distillery' whose name sends chills down the spines of whisky collectors around the world.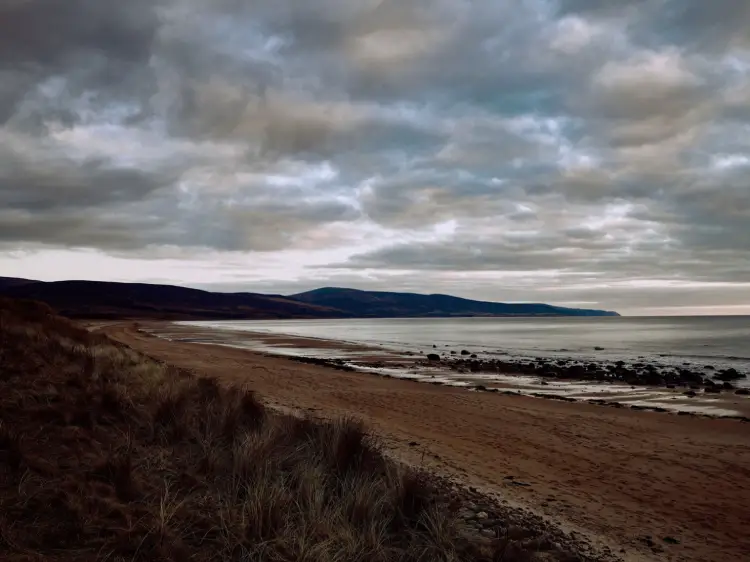 Scotch made at this distillery before its closure in 1983 is rare, desirable and valuable – in 2019 a Brora 40 Year Old 1972 Vintage sold at auction for a record £54,450, for example. Unsurprising when you consider that, according to the 2020 Knight Frank Wealth Report, rare whisky increased in value by 586 per cent over the previous decade.
But for many of those who buy these rare and exceptional whiskies, it's about more than the cold, hard investment opportunities. 'People want a personal connection with the distillery, they want to buy their whisky directly from the distillery, and ideally they want their own personal whisky from that distillery,' says James Mackay, Diageo's head of rare and exceptional spirits.
Back in 2015, Mackay was tasked with setting up a service for private clients. It was something of an experiment, based in Singapore, aimed at creating an offering for HNW whisky enthusiasts and collectors that would further elevate their experience of the rare bottles of Scotch they were purchasing.
'We saw it as an opportunity to test the hypothesis and create a complete offering,' he says. It was immediately successful. Now with operations globally, Diageo's private client team facilitates ultra-premium immersive experiences, as well as ownership of one-off casks through its Casks of Distinction programme, patronage of the arts and bespoke bottlings.
Of course, the distillery tour is nothing new, but the private client offering goes beyond and around this. Trips are tailored to each client and offer access to distilleries – such as Brora – that are not open to the public.
There is also often the opportunity to participate in the process, have conversations with the makers themselves, and enjoy hospitality in private dining rooms and lounges created specifically for the purpose of hosting VIP guests.
Beyond the distilleries, the private client team facilitates all manner of experiences both traditionally Scottish and not: golf, shooting, wild swimming, hiking, fishing, sailing and so on. It partners with hotels, such as Newhall Mains on the Black Isle, which has its own airfield, and with private individuals who give the use of their estates for these special clients.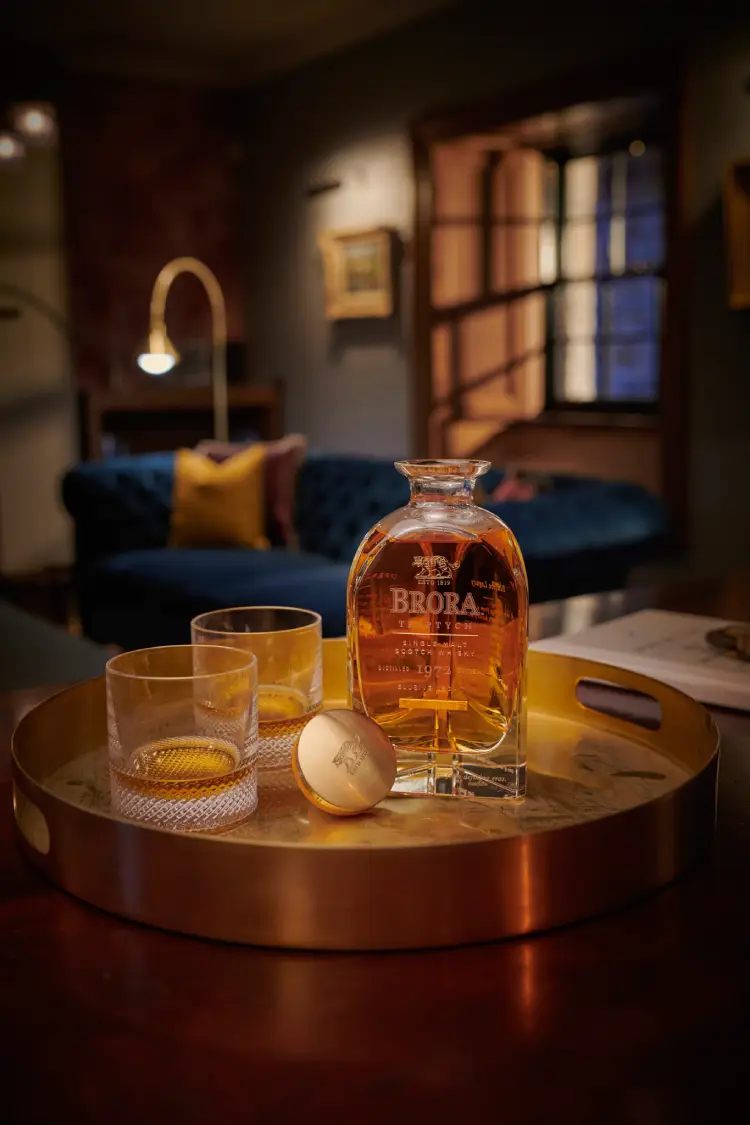 It's an increasingly important offering for Scotch whisky brands. 'Collecting is an experience in itself,' explains Jonathan Driver, managing director for global private clients at William Grant, which launched its service last December.
'These experiences augment that, enabling clients to take part in the history and prestige of the distillery and to understand the rich provenance of its liquids.' Demand has until recently mostly come from the Asia-Pacific region, says Charles Beamish, founder and CEO of independent private client office Beamish International, but 'the UK market has also grown, and there's increased interest from India and the USA'.
A growing private-client constituency is women who come to whisky via gastronomy. 'We looked at how we could elevate the distillery to become a luxury destination,' says John Laurie, managing director of the Glenturret, who's overseen a shift in the distillery's focus after its acquisition by Lalique, the luxury French crystal company.
Kieran Healey-Ryder, head of whisky discovery at Whyte and Mackay, says: 'We've really seen success when we've linked the bottle to the experience at the distillery. So yes, you might fly in by helicopter and go clay pigeon shooting. But there are also consumers who are looking to engage online.' Rare whisky has begun to venture into digital.
At the end of last year, the Dalmore released its first NFT, available with a set of the Dalmore Decades No. 4 Collection. Elsewhere, Diageo staged an NFT auction linked to an extremely rare 48-year-old Johnnie Walker from the Masters of Flavour series. The NFTs are often linked to things that are immersive and tangible – distillery experiences, rare whisky tastings and luxury hospitality.
And, after all, Scotch whisky is anything but fungible. It's the water and landscape that shape the liquid; it's the skill and history of generations of distillers; it's inextricably linked to a people and a physical place. That's the romance of the dram, and what collectors are buying into. If whisky is Scotland – its distilleries, hillsides, rivers, craftsmanship and heritage – in a bottle, private client teams unstopper it, and let it flow.
Images: Eleanor Allingham