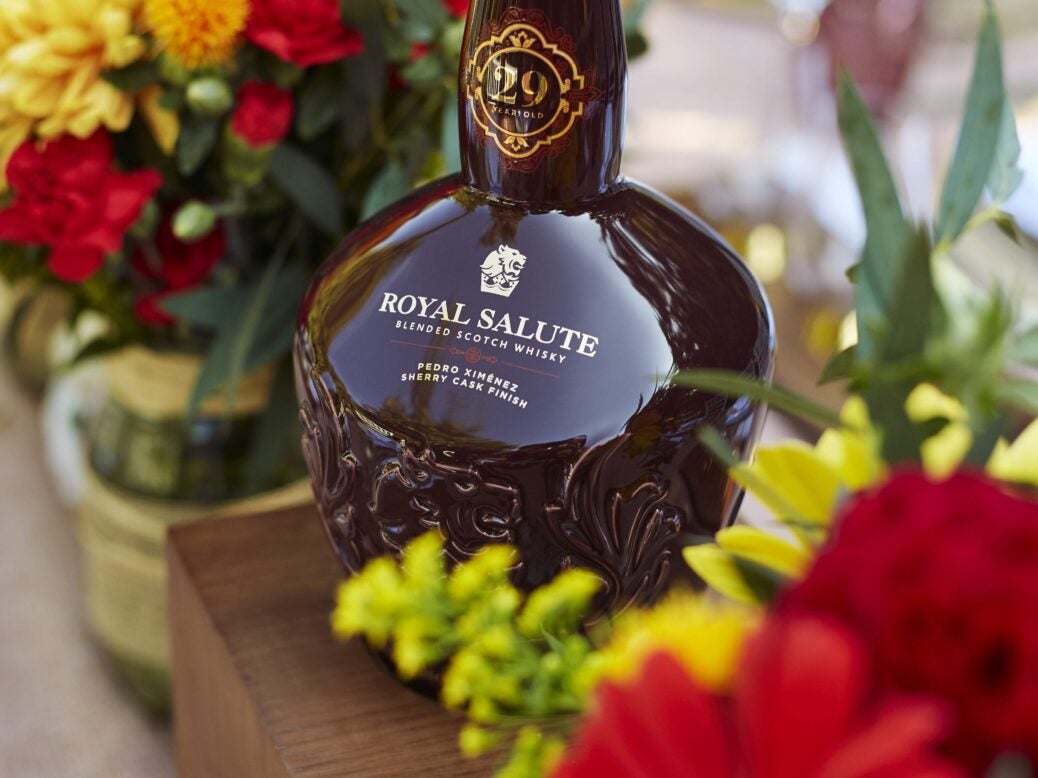 What does Seville have to do with Scotch? David Taylor heads to southern Spain to find out 
A month or so ago, an email pinged into my inbox with an invitation to a whisky launch in Seville. Usually there would be no hesitation, but I hovered over the reply button. What did Seville, spiritual home of Spanish exploration, tapas and oranges, have to do with a dram that was dreamed up over 60 years ago in the drizzle of Aberdeen and matured at Speyside's Strathisla distillery?
Quite a lot, as it turns out. It all comes down to sherry.
Again, you might think that sherry and whisky have very little in common, but finishing whisky in sherry casks is a practice with a long tradition. Sherry's sweetness can add a depth of flavour the original liquid would otherwise lack.
The sherry casks used by Royal Salute Whisky come from Pedro Ximénez grapes. Combine them with the dark caramel notes of a Scotch, and you have a match made in heaven. Where are the best Pedro Ximénez casks said to come from? Just outside of Seville.
And so I found myself watching a private Flamenco performance within Seville's UNESCO World Heritage Royal Alcázar palace complex while trying Royal Salute's 29 Year Old Pedro Ximénez Sherry Cask Finish Edition. The whisky's Master Blender, Sandy Hyslop, was there, too, and waxed lyrical both about his new creation and the casks he'd had the fortune of using: "We have a good working relationship with the cask providers and that was important for the development of this special blend. We didn't want to just buy empty casks, but wanted to control the process from start to finish.
'We were able to create Pedro Ximénez casks that were fabricated for us from Spanish oak, fully conditioned with sherry and shipped to us in Scotland during the winter months to avoid any issues with transit in containers in the warmer months. This process took several years, but was worth the wait.'
Waiting is something in which Royal Salute has become particularly versed. Launched in 1953 by Chivas Brothers in tribute to the coronation of Queen Elizabeth II, the whisky is named after the traditional 21-gun salute. It follows, therefore, that all whisky used in the blend has been aged for a minimum of 21 years, demanding a significant amount of forward planning, to the extent that Sandy is now planning whiskies he'll likely never taste. This hasn't dampened his drive: 'We started talking about this expression years ago, and as we're always turned towards innovation, we felt this was a great opportunity to create a "first" for Royal Salute, as we've never fully finished our whisky in first fill Pedro Ximénez sherry casks before.
'Whisky is such a versatile and complex spirit that we felt enhancing the flavour of the liquid by finishing every single drop of it in the sherry casks would add another dimension to the blend. The sherry butt finish brings an amplification of the rich velvety character of the whisky but also brings a gentle spicy nuance too.'
Thanks to its Sevillian influence, the whisky has orange notes on the nose, along with a tell-tale hint of sultana, courtesy of its Spanish sherry partner. The sweet taste is full of plum and treacle, and the finish is long and sweet with that spicy kick, a product of the whisky's long maturation and full sherry finish. A Scottish spirit informed by an Andalusian fire: the journey from Speyside to Seville and back again might sound like an unexpected package holiday, but it's done the trick for Royal Salute. A bit of Spanish sun never did anyone any harm, after all.