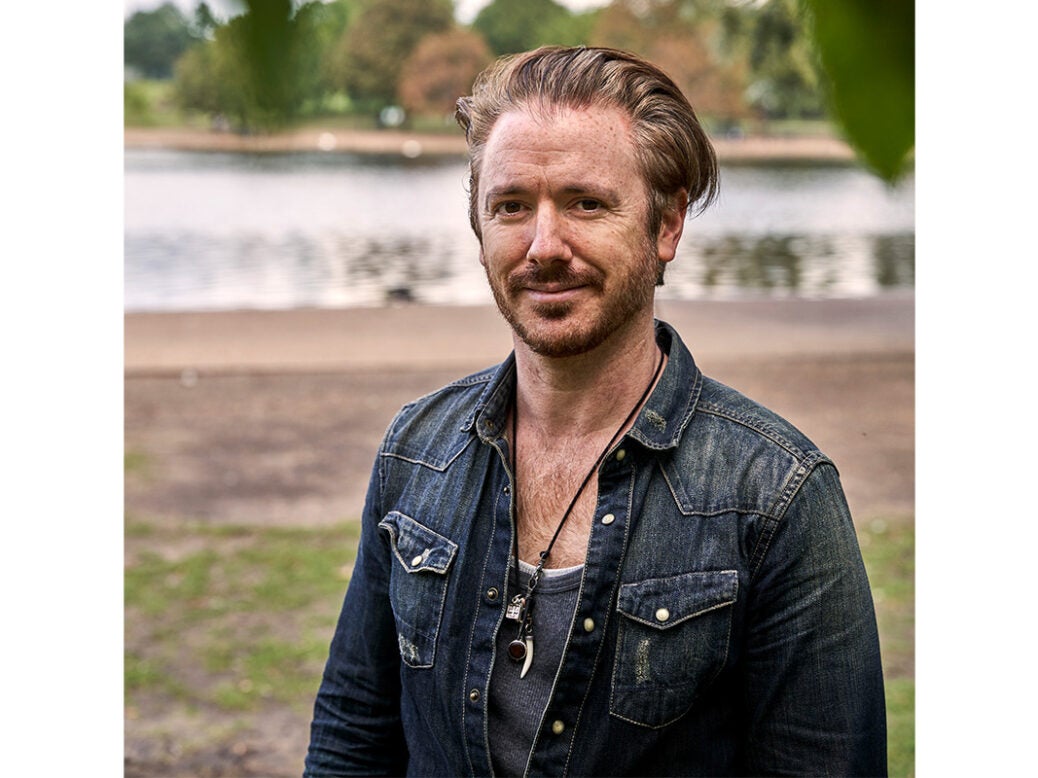 Ollie Dabbous on… being disconnected
I was in Mallorca this summer, at a friend's villa on a family holiday. We were on the beach with our kids, only about 20 metres from our little bag, with juices and keys and nappies in it. It got taken – along with both of our phones. To be honest, though, it was quite nice to be disconnected for a little bit – a proper holiday.
Ollie Dabbous on… starting out
I always wanted to be a chef. The only jobs I've ever had have involved putting an apron on. I have never, even for half an hour, done anything else in my life, not even being a paperboy. At first I thought I wasn't good enough, like I didn't belong.
I was working summer jobs in kitchens while still at school, so I felt like a bit of a tourist. Then, when I was 20, I started at Raymond Blanc's Le Manoir aux Quat' Saisons. I felt out of my depth and was basically trying not to get sacked for the first year — I just kept my mouth shut!
[See also: Fortnum & Mason CEO Tom Athron on why extraordinary food and drink is top of the menu]
In 2012, when I set up my first restaurant, Dabbous, I had so much to lose and no one had heard of me. So you're working like your life depends on it. Over the years, hopefully, you develop a reputation and people suddenly start coming to work for you.
In my first restaurant, because the resources were so tight, I was like Basil Fawlty, doing anything and everything. If a fridge needed repairing, I'd be calling the maintenance people. If there was an HR issue, that'd be me as well. Now I'm a lot freer to come up with the menu.
Ollie Dabbous on… changing the menu
It's important for customers that there's always something new. And it's important for the kitchen that there's a culture of evolution and curiosity. In whatever job you're doing, staying curious is key. But there are some dishes we can't take off the menu at HIDE because customers love them; they expect to see them. It's nice having that mix of the classics and constantly updating things.
[See also: Nammos Dubai was a turning point: Petros Stathis on his philanthropic journey]
Fine dining in London has become more characterful and less bourgeois. It's a broader palette now. You can have fine dining across many different cuisines – cuisines that people might have looked down upon years ago. It's a bit more democratic now. Obviously, there are restaurants which are still expensive, but you can also get food that's just as delicious but without the fluff, at a fraction of the price.
Ollie Dabbous on… his hideaway on the beach
I love HIDE and I love working in the hustle and bustle, but to stay sane you need to extricate yourself from that bubble now and again.
I'm heading out to the Caribbean in October for a one-week residency at the Coral Reef Club. I met the hotel's owner, Mark O'Hara, and his sister a while back at Dabbous. They were friends of one of my very first investors. We got on straight away – they loved the food. We had this idea that I would visit, but I was so busy with Dabbous that we didn't have time to make it work. Then we set up HIDE, and then Covid happened. So it's finally come to fruition that I'm heading out there.
[See also: Claridge's Restaurant celebrates the Art Deco glamour of this Mayfair grande dame]
I'm looking forward to learning a bit more about those Caribbean flavours. I'm trying to incorporate some of them: we've got a crispy chicken with black treacle, allspice, mustard seed and some woody herbs. I'm also doing grilled lamb chops with rum and saffron, almost as if it's going in a tandoor but cooked over charcoal. For me, it will be interesting to see how they do things in their kitchen.