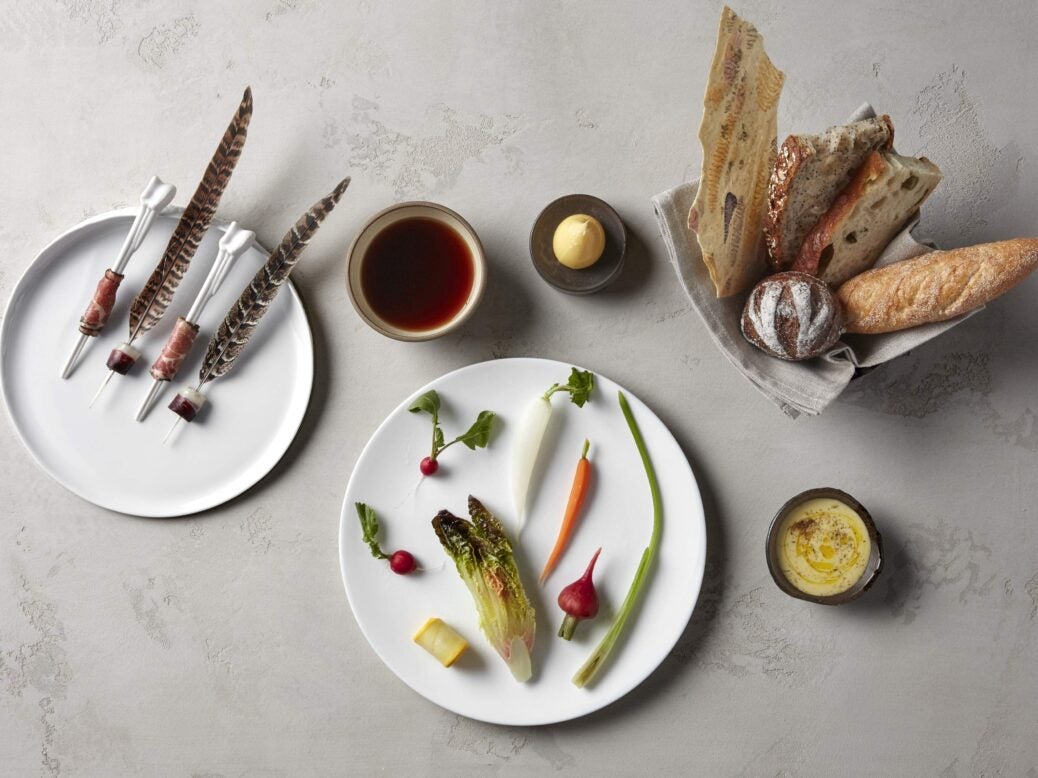 The wunderkind chef has struck gold again with his latest venture, writes Olenka Hamilton
Just four months old and apparently a £20 million job, Hide has arrived fully formed, complete with knowledgeable staff and cinematic views over Green Park.
The man to thank for this marvel is the maverick Michelin-starred British chef Ollie Dabbous; one must also be grateful for the Russian owners who were so inspired as to hire him.
Chef Ollie Dabbous, photo by Joakim Blockstrom
At 'Above', Hide's top-floor restaurant, we start the £95 eight-course tasting menu with delicate charcuterie wrapped around feathers and bones and the 'nest egg' – an egg shell in a nest, stuffed with a creamy mushroom, egg and smoked butter mixture. Next appears a peeled tomato in a bowl: as if picked from Willy Wonka's garden itself, it's really deconstructed gazpacho which tastes the richer because it is so unexpected. For mains, we try barbecued Cornish lobster with fennel, followed by tender duck breast, served with a confit duck dumpling tasting happily like a vamped-up crispy duck pancake.
As if the food weren't enough, the wine is also a major event at Hide, which is backed by wine emporium Hedonism. Faced with a list of more than 6,000 wines, ranging from affordable to almost £100,000 for a bottle of d'Yquem, my husband opts for the Classic Wine Pairing for £65. Pregnant and not remotely envious, I make a glass of very good house Champagne last eight courses.
The final flourish is pudding, which starts with something like a superior Twister lolly of green marigold sorbet and peach ice cream all served on a brick of ice, followed by the frankly glorious 'fig leaf'. With its layers of fig compote and ice cream, ricotta and chia, it leaves you pleasantly full but begging for more. 'The best meal out I've had in London in 20 years,' says my husband – a man who has had many meals out – as we roll down the Art Deco tree-trunk staircase out on to Piccadilly.
Olenka Hamilton is staff writer at Spear's