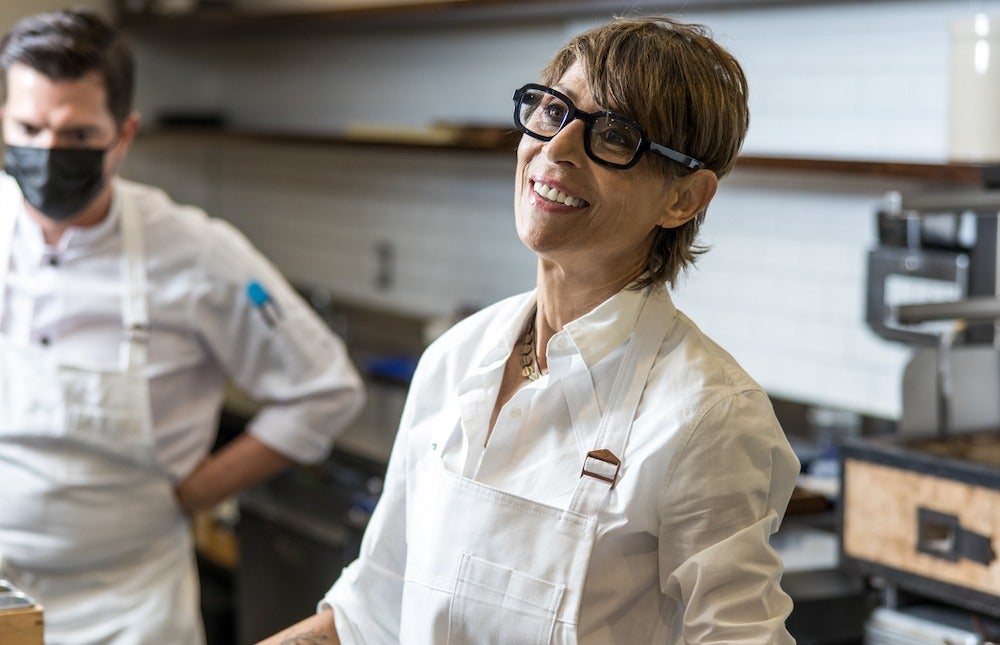 Three-Michelin-starred 'Rebel Chef ' Dominique Crenn on her plans to change the food world, from California to Paris
I spent most of my childhood outdoors with my dad, learning about everything from food to literature and art. We would take a long walk over the Pyrenees, crossing from the French part of the Basque Country to the Spanish part. It was just amazing to see two different cultures captured within one region. I also enjoyed spending hours working on my grandmother's potato farm. It was not only about learning the process, but also about understanding the hard work of farmers.
Right now, I'm spending time on my farm in San Francisco. I love having a conversation with my farmer at six o'clock in the morning. Farmers know more than the rest of us, as they're the ones who grow the food that we cook and eat. They understand the story behind each ingredient.
Cooking with purpose
My ethos is about cooking with purpose. As chefs we have a huge responsibility to help people understand the produce. The philosophy of it is much deeper than just opening a restaurant – it's not just about buying food and putting it on the plate. There's a big shift in my industry towards cooking in a more meaningful way, making sure that everything is connected, from an economic point of view as well as a humanistic point of view. If you open a restaurant, make sure it reflects the community that you're living within.
Awakening the senses
When people come into my restaurants, I want them to experience everything – all the sensations, all the emotions. I want them to experience the stories behind each dish; I want them to have a lot of fun and be happy. This is about you coming to me and I'm giving you myself – I'm putting myself naked on the plate. I'm an artist – you're not just coming in and dropping your money.
When you visit Atelier Crenn, my restaurant in San Francisco, I want you to leave with a sense of purpose, and maybe learn something new that you can bring back with you.
Modernising Paris
Paris is one of the most beautiful cities in the world, yet it is still very single-minded when it comes to food – 95 per cent of its restaurants are traditional bistros. They need to diversify. It's not only about bringing new cuisines into these restaurants, it's about introducing a culinary experience that is truly exciting. It would be nice to bring a global culture to it. This is the aim of my new restaurant in Paris, French Nola, which will be a meeting point of the cuisines of New Orleans, San Francisco and France.
Making connections
I'm very excited about the experience I'm hosting with Satopia Travel, in the Cognac region. We are living in a tough, violent world, there is a general loss of connection between people. We are always on our phones, and we don't pay attention to others. I hope to create a space where people can come together, be who they want to be, have fun and experience the joy of learning and discovery.
Securing the future
My fiancée [Maria Bello] and I have two seven-year-old daughters, Charlotte and Olivia. I want to set a good example for them, but they're both very much aware about what's going on in the world: look at all the over-consumption around us. We are very much in trouble. In my restaurant we dry all the left-over herbs, we make our own tea with them. It's not all about being commercial. We have to be appreciative of the present, and we have to understand that everything we do has consequences.
Satopia Travel's 'The Hosted Experience with Dominique Crenn' is a five-day event taking place in September 2022, in the grounds of the Domaines des Etangs château in Massignac
Image: Jim Fryer, BrakeThrough Media