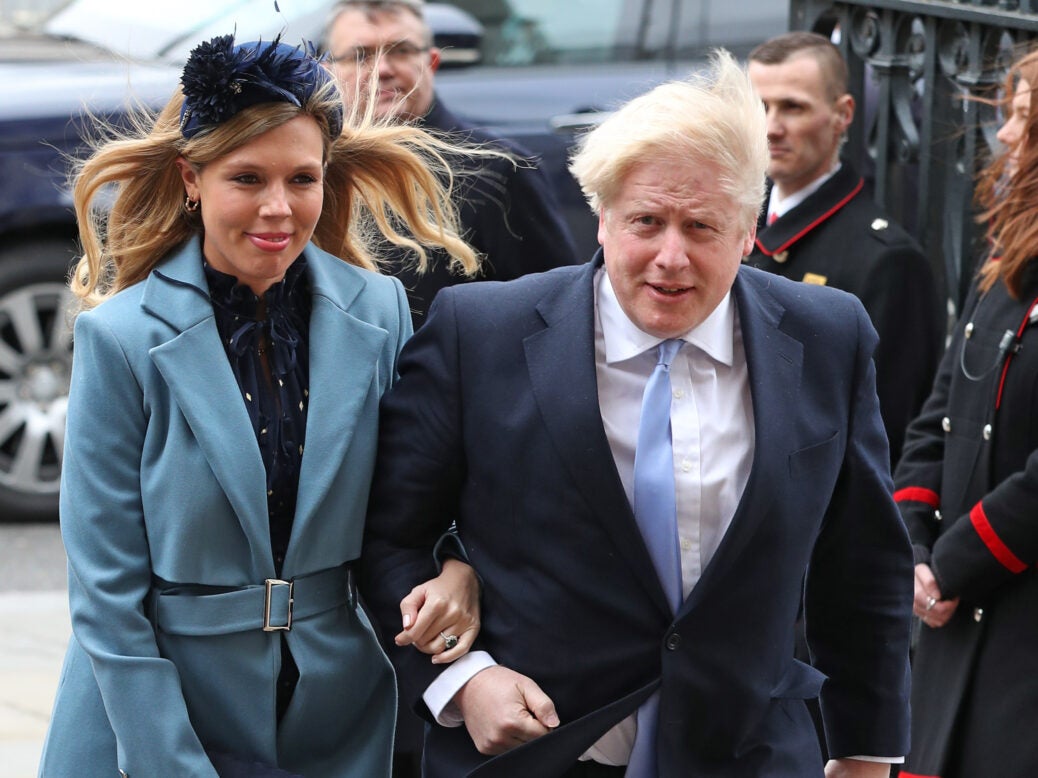 The power couple is nothing new. From Antony and Cleopatra to Bill and Melinda Gates, the dynamic of those united by love is an alluring one which fascinates and intrigues. But is a power couple always a good thing when it comes to business? Here, Eliot Wilson, co-founder of advisory firm Pivot Point Group and former House of Commons clerk, explores the highs and lows of the 'power couple' as we know it in modern day
When it comes to the idea of the 'power couple' in England, recently, the media spotlight has focused on the prime minister, Boris Johnson, and his third wife, Carrie — with the speculation that her sway over the government her husband heads may be considerable.
There are ready-made narratives for journalists to pluck from the shelves. One is the deeply misogynist trope of the woman being a power behind the throne, a somehow illegitimate exercise of sly feminine influence. References to Lady Macbeth are common; and the nickname 'Carrie Antoinette' for Carrie is a cruel act of caricature.
The fascination is obvious. A romantic relationship, whatever the genders involved, speaks of an intense and impenetrable bond, a merging of two personalities into one, the whole being greater than the sum of its parts. We all know couples who seem to have a kind of psychic link, an ability to communicate and understand which is underpinned rather than compromised by the intimacy.
The idea of a 'power couple' dynamic can undoubtedly be effective. Look at the examples: Anita and Gordon Roddick; Sir Elton John and David Furnish; Nick Wheeler and Chrissie Rucker; Emma Bridgewater and Matthew Rice. There must be something that feeds the drive, creativity and success of a team which has the most profound connection.
That connection can sow the seeds of its own downfall, however. Most obviously there is the risk of a romantic split. Look at Jeff Bezos, the Amazon founder, and his ex-wife MacKenzie Scott. The failure of that relationship unsteadied the delivery giant, and cost Bezos $35 billion in Amazon stock, some 25 percent of the company.
There are other dangers. Any great leader needs a sounding board, a voice of sanity and challenge to test, to destruction if necessary, new ideas and concepts. The closeness of a romantic union can squeeze out that space. Metro Bank is an object lesson. The high street challenger founded by Vernon Hill soared after its launc and collected 200,000 customers in the UK, before falling ignominiously when it transpired in 2019 that it had incorrectly classified a portfolio of commercial loans. Metro Bank simply did not hold enough capital, and in 2021 was fined more than £5 million by the Bank of England's Prudential Regulation Authority. Its share price plummeted.
Yet the bank's branches were instantly visible and recognisable, all double-height, glass-fronted corner sights, each coming from the same mould. Hill had engaged InterArch, an architectural and branding consultancy owned by his wife Shirley, paying £21 million in fees. She was responsible for the design, which, while distinctive, brought problems: the glazed branches grew so hot in summer that staff fainted. Would there have been more robust checks and balances had Shirley not been the founder's wife?
So here we have the crux of the matter. Husband-and-wife (or husband-and-husband) teams can generate extraordinary creativity and can move with an agility that mere professional partnerships cannot match. They offer a unity of purpose and a determination and drive which is seductive. When it comes to start-ups, this can be dazzlingly effective.
For more mature businesses, however, the tight bonds of leadership can strangle proper procedures and accountability. Lines of authority can become blurred, and employees can, understandably, be tempted to curry favour rather seek promotion by sheer effort and talent. The boardroom or the C-suite can become a shadowy atmosphere, more like a mediaeval court than an office.
How, then, to manage these relationships? In the end, there is no substitute for procedural rigour and a robust corporate structure. Even an enterprise dominated by its leader cannot survive forever without space for someone to say, 'Wait, we need to think about this', or to challenge preconceptions and assumptions. Agility is an essential ingredient of success, but, like all qualities, it can become all-consuming and eat away at the foundations of the business.
We are fascinated by families. Anyone who has watched Succession and seen its success will understand that. We see a closeness that appears impregnable, and offers drama and intrigue — but if it begins to unravel, then the machinery may not be able to rescue itself. 'Power couples' embarking on corporate adventure together should plan ahead, and more important plan for the worst. If you sign a prenuptial agreement to safeguard your personal life, why should you be more careless with the financially higher stakes of a business enterprise?
Image: Wikimedia Commons