Frieze London arrives in town this week, transforming Regent's Park into a world-leading contemporary art fair. 
Now in its 20th year, the event was founded in 2003 by Amanda Sharp and Matthew Slotover, the founding editors of frieze magazine, and has given rise to an international media and events organisation that oversees annual Frieze fairs in New York, Los Angeles and Seoul, as well as a permanent gallery space in the heart of London. 
[See also: Picasso 'trophy' for the world's most powerful art collectors: $120 million portrait unveiled at Sotheby's London ahead of New York sale]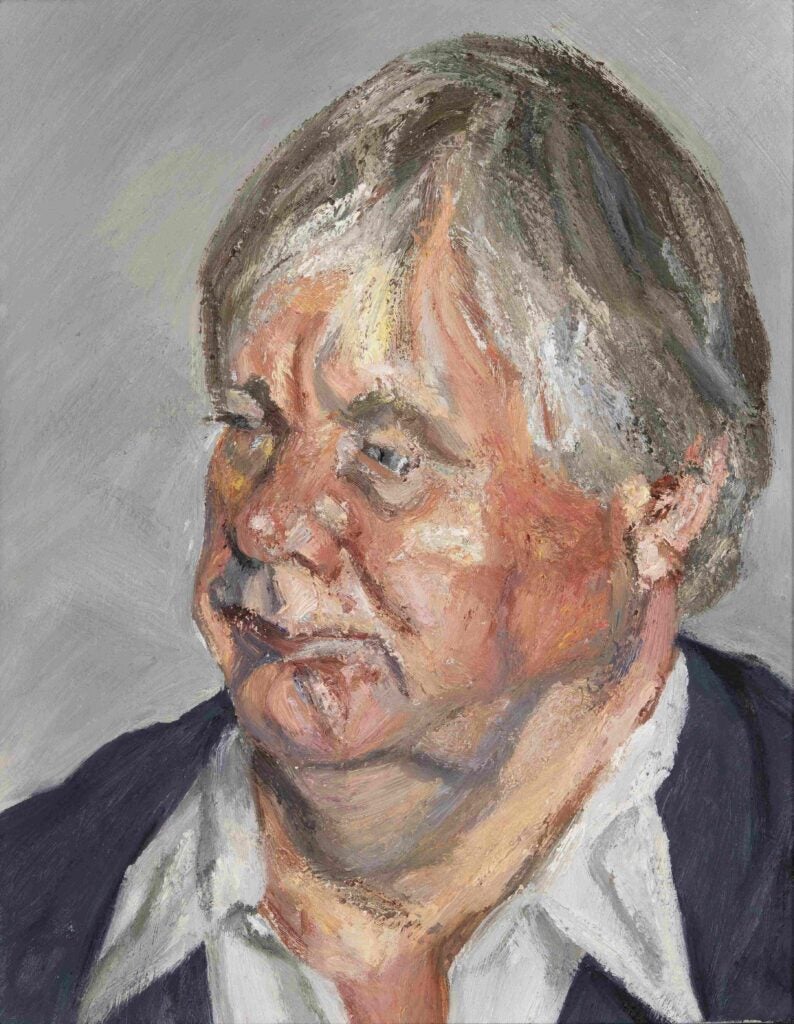 Since 2012, Frieze Masters – dedicated to pre-2000 art, from ancient to modern – has run alongside Frieze London. They return this year from 12-15 October (there is an invitation-only preview day on Wednesday 11) and are once again expected to attract tens of thousands of artists, gallerists, advisers, collectors, writers and enthusiasts. 
Capitalising on the influx of art world power-players, galleries and other institutions across the capital have scheduled their own Frieze events. Sotheby's London is hosting its Frieze Week Sales (and showcasing Picasso's Femme à la montre ahead of its New York auction next month); Christie's is celebrating with four auctions; while Annabel's, the Mayfair private members' club, has unveiled a new commission by Conrad Shawcross.
Frieze's own programme of displays, talks and art projects are renowned, but this year's offering, curated by Eve Langret, Director of Frieze London, and Nathan Clements-Gillespie, Director of Frieze Masters, in honour of the milestone 20th anniversary, is particularly noteworthy.
'Celebrations include a special section, Artist-to-Artist, inviting eight world-renowned artists to nominate a counterpart for a solo exhibition at Frieze London,' Clements-Gillespie tells Spear's. 'Haegue Yang has nominated Ayoung Kim, who with Gallery Hyundai will show works including Delivery Dancer's Sphere, which examines the gig economy and platform labour.'
Attention is paid to institutional cross-over, drawing links between Frieze and London's art scene. 
The Jack Shainman Gallery, for example, will present a variety of works from the 30-year career of sculptor El Anatsui, to coincide with the unveiling of his Turbine Hall commission at Tate Modern. 'By featuring early freestanding sculptures and assemblages made of repurposed metal and wood, the presentation will offer audiences a glimpse into Anatsui's evolution towards his famed bottle-cap sculptures,' Clements-Gillespie notes. 
[See also: Strong art market paints uplifting picture for luxury investments, Knight Frank data shows]
With so much on offer, it can be difficult to know where to begin. Here, Clements-Gillespie helps Spear's readers navigate the excitement by sharing six unmissable moments at Frieze London and Frieze Masters.
Barbara Chase Riboud, Standing Black Woman of Venice series, Hauser & Wirth
Frieze London
I suggest visiting Hauser & Wirth's solo presentation by Barbara Chase-Riboud. The booth will be anchored by the three bronze sculptures from her Standing Black Woman of Venice series, each titled after the first known female poets, which testify to the artist's inventiveness, technical prowess and engagement with cross-cultural histories. The display comes just after the close of her exhibition at The Museum of Modern Art, 'The Encounter: Barbara Chase-Riboud/Alberto Giacometti', and is her first with Hauser & Wirth since the gallery announced representation of the artist earlier this year.
[See also: Own a piece of Victoria, Lady de Rothschild's contemporary craft collection]
Julianknxx, Edel Assanti
Frieze London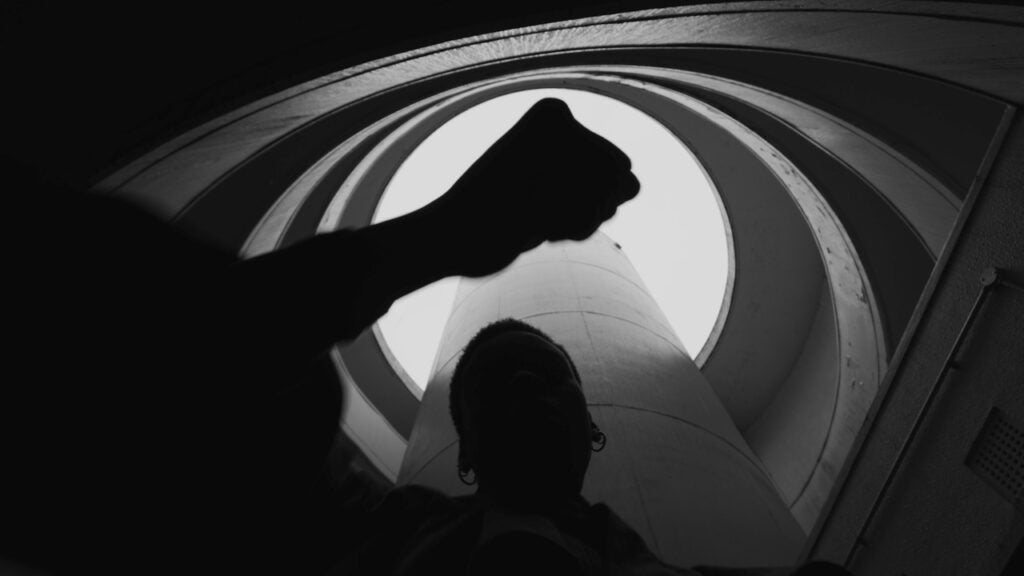 Another highlight at Frieze London will be a new video installation by Julianknxx at Edel Assanti, timed to coincide with his Barbican Curve commission, Chorus in Rememory of Flight. The artist draws on West African oral traditions to examine static notions of identity and challenge Western socio-political narratives.
Lucien Freud, Profile Donegal Man (2008), Simon C. Dickinson
Frieze Masters
Over at Frieze Masters, a painting by Lucian Freud promises to be the highlight of Simon C. Dickinson's presentation devoted to artists in Soho. Considered one of Freud's greatest late career portraits, Profile Donegal Man (2008) was recently included in the exhibition 'Lucian Freud: New Perspectives' at London's National Gallery and the Thyssen-Bornemisza National Museum in Madrid.
[See also: Can London's art fairs survive in post-Brexit Britain?]
Maggi Hambling, Maelstrom X (2022), Frankie Rossi Art Project and Hazlitt Holland-Hibbert
Frieze Masters
New for 2023, the Studio section curated by Sheena Wagstaff is dedicated to solo presentations celebrating the dynamism and spirit of artists' places of making. Frankie Rossi Art Project and Hazlitt-Holland Hibbert join forces to present works from Maggi Hambling's Maelstrom series, which were made on the artist's return to her studio following a near-fatal heart attack in March 2022. The resulting paintings, including Maelstrom X (2022), are a testament to Hambling's determination when resuming her studio practice, portraying where the mind goes when the body is compromised.
Frans Hals, Portrait of a 50 Year Old Man, Salomon Lilian
Frieze Masters
Further institutional cross-over can be found at Salomon Lilian, who will show Frans Hals's Portrait of a 50 Year Old Man (1635) for the first time publicly in Europe in 112 years. The presentation coincides with the major retrospective of the artist at the National Gallery, on view until 21 January 2024 — and additionally marks the first signed Hals to go on the market since 2008.
[See also: Farewell, Le Gavroche: the end of an era as the Mayfair stalwart prepares to close for good]
The 'Giant' Axe, ArtAncient
Frieze Masters
Finally, ArtAncient will present an exhibit titled 'Before Art' at Frieze Masters 2023, showing a curated selection of hand axes dating to the Lower and Middle Palaeolithic eras — the earliest periods in human history. The 'Giant' axe in particular, discovered in France in the 1950s, is believed by evolutionary anthropologists to have served solely as a status symbol, challenging the notion of prestige as related solely to modern humans.
Frieze London and Frieze Masters are open to the public from 12-15 October 2023. The invitation-only preview day will be held on Wednesday 11 October. For more information click here.
---
Discover more from Spear's