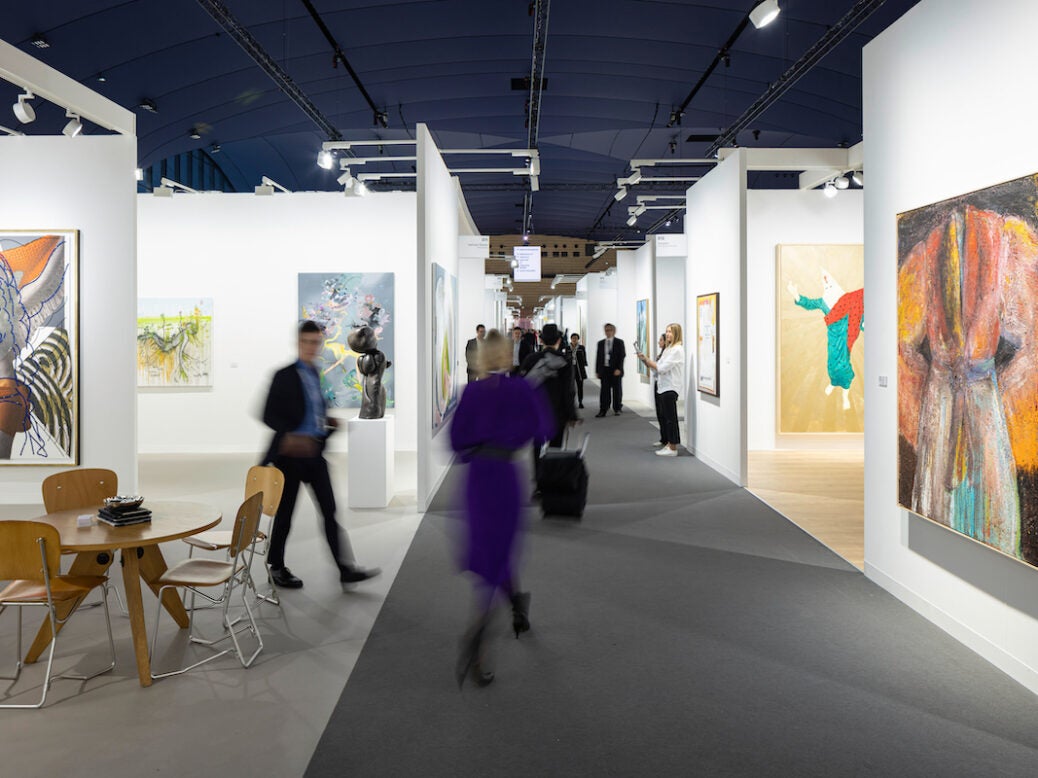 This year began uncomfortably for London's fragile, post-Brexit art market with news that the Masterpiece fair, held in Chelsea since 2010, was no more. The official line was that the event had been 'postponed', but as its staff move on to other roles and another fair has lined itself up in its place, no one really believes Masterpiece will be back.
The news came as a surprise. In a crowded field, Masterpiece seemed to have a winning formula. Its broad offering, ranging from dinosaur skulls to digital art, was presented with a rare combination of connoisseurship and luxury. Plus, unlike other fairs that have come and gone over the decades, Masterpiece was held in the right place at the right time – namely during London's tourist-friendly early summer season.
The fair is also run by MCH Group, which owns the phenomenally successful Art Basel brand.
Overseas exhibitors shun London
The reasons given for the cancellation of Masterpiece included escalating costs in a high-inflation environment in which staff were increasingly hard to find. The more London-specific problem, though, was that the fair faced 'a decline in the number of international exhibitors', according to a statement.
These were down from nearly a quarter of the fair in 2018 to just 10 per cent in 2022. Since Brexit, its management briefed, London was no longer an attractive opportunity, particularly for those based in Europe.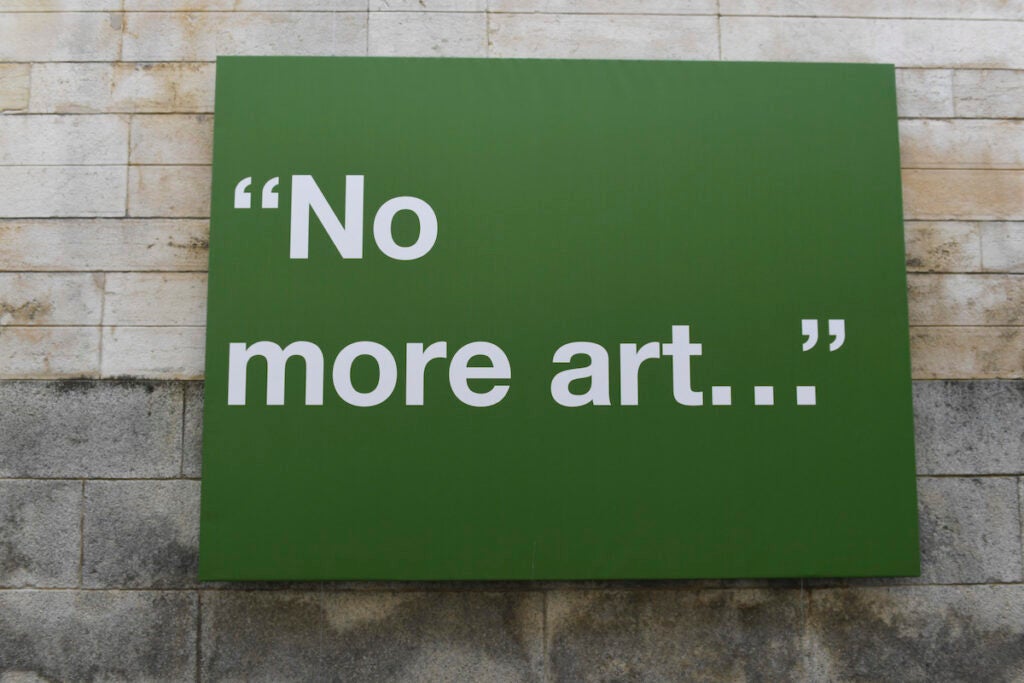 Masterpiece is not the only art fair, or indeed the only art business, to suffer since the UK left the EU in 2020. In a lobbying letter sent to the government last year by the organisers of the UK's three annual Affordable Art Fairs, a gallerist from Madrid explained: 'We must now have a UK tax number, hire a warehouse, shipping agent, works are constantly being stopped at customs.' All before anything actually gets sold.
[See also: UK wealth exodus: Brexit and non-dom debate 'driving away the rich']
Paris reaps benefits of Brexit
Meanwhile, total art sales at London's high-end evening auction season in March fell 39 per cent between 2018 and 2023, according to analysis firm ArtTactic. Its 2023 report cites industry worries about the position of London's art market post-Brexit.
Such wobbles in London have played well for Paris. Currently boasting the lowest import VAT rate for art in the EU at 5.5 per cent, the French capital has become the entry point for the continental market.
When mega-gallerist David Zwirner decided to open in Paris in 2019, he declared: 'Brexit changes the game.' Several galleries followed suit: Art Basel announced that its fourth fair after Basel, Miami and Hong Kong would be in Paris – and it enjoyed a well-received first edition last year.
Paris+ par Art Basel, as the new fair is awkwardly named, has added to the many theories surrounding the sudden demise of Masterpiece. Art Basel's owner, MCH Group – whose anchor shareholder is now James Murdoch's Lupa Systems – had, since 2017, gradually built up a 100 per cent stake in Masterpiece and still owns the brand outright. Then came the pandemic years, which put all art fairs at risk.
At this point MCH Group was quick to pause Masterpiece – which had no in-person showing in 2020 or 2021 – while putting its efforts into keeping the Art Basel brand alive. Masterpiece came back last summer, but, it turns out, for the last time.
It might show a lack of imagination to shut up shop in London, but MCH Group had dabbled similarly with fairs in Düsseldorf and Singapore that were later abandoned after a disappointing performance. What's more, cancelling Masterpiece outright had the added benefit of making London look weak at a time when it had just launched a fair in Paris.
[See also: 'The UK has scared off the rich and it needs them back']
The rise and rise of New York's art market
Whatever the thinking behind the sledgehammer decision, the reality is that, from an international art market point of view, Paris isn't really the problem. The chief beneficiaries of London's uncertainties have been and will be New York and Hong Kong. The US, where the Big Apple dominates the art trade, accounts for more than 40 per cent of the global market – a share that has been building steadily for the past ten years.
The growth of Hong Kong, in line with Asia's booming wealth, proves that markets chase hubs with minimal red tape, whatever the political backdrop.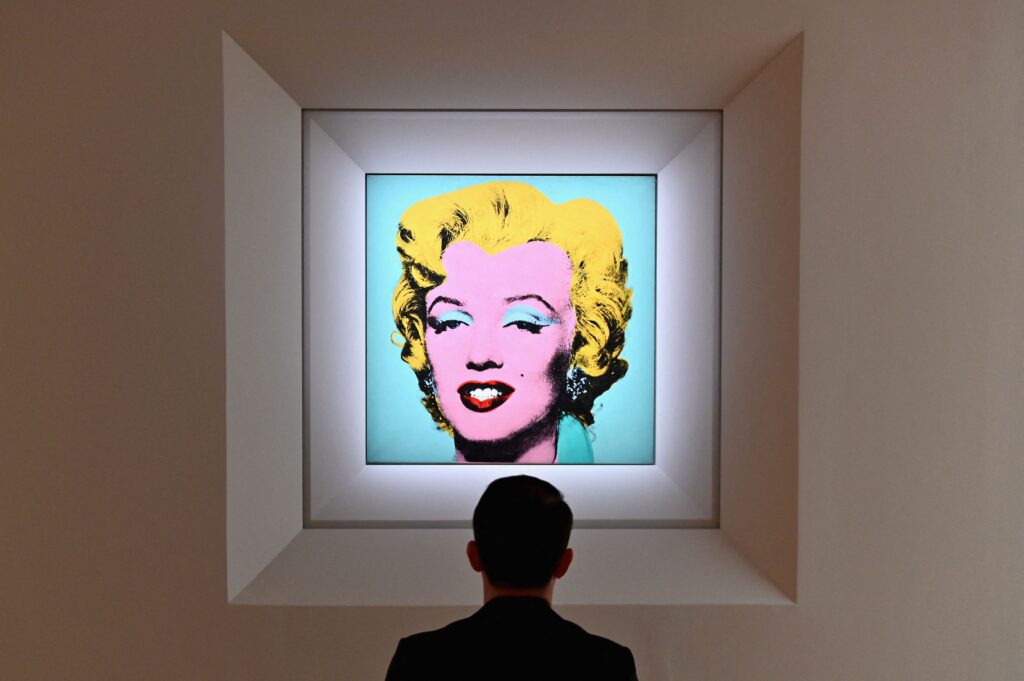 What next for London's art market?
London still has a lot going for it. It remains a relatively efficient trading centre, supported by hundreds of years of exchange in all markets, in a convenient time zone and with an internationally spoken language. Culturally, the UK has world-class museums and its art schools have produced a current crop of art-market darlings, including Flora Yukhnovich, Caroline Walker and Michaela Yearwood-Dan.
Meanwhile, art fairs continue to open in London, including the new Treasure House fair, which has picked up where Masterpiece has left off, albeit on a smaller, simpler scale. London also has a lively commercial gallery network, second only to New York – and many would argue a more diverse and accessible scene.
As the next generation embraces more collaborative and eco-friendly solutions, even to the business of fine art, there's an argument that luxurious fairs are no longer relevant to the narrative.
It is no thanks to Brexit, but in its fallout, perhaps the ever-adaptable London can find a new groove.
[See also: Simon de Pury: I was always obsessed with art]