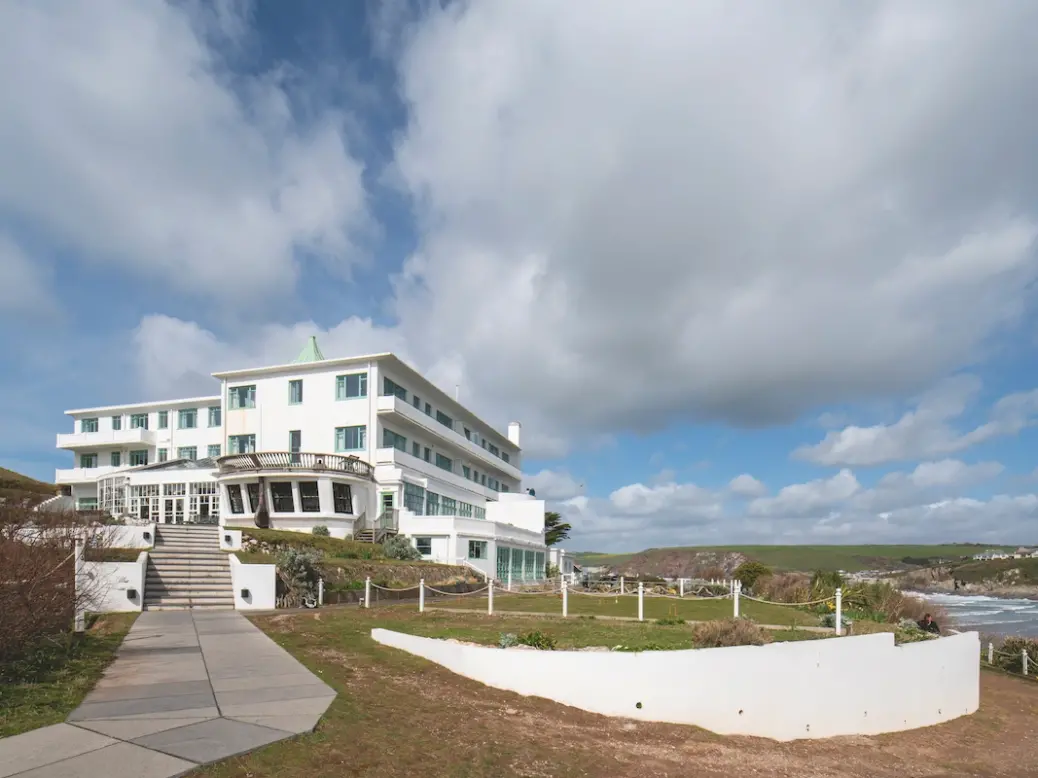 Bigger is better, right?
News that Rathbones and Investec Wealth, the bank's private client division, are merging to create a £100 billion investment business brings benefits of economies of scale to the new combined entity, the stock market was told when the move was announced.
'Operating at scale allows the group to offer an even more attractive proposition to clients and colleagues, supporting future growth and creating significant value for Rathbones' shareholders,' said Rathbones chairman Clive Bannister.
This is the latest in a series of important amalgamations in the field – not least the creation of Evelyn Partners and the acquisition of venerable wealth house Charles Stanley by US wealth manager Raymond James. But is bigger always better? Not everyone agrees.
[See also: Where do UHNWs bank and why? The UK's most exclusive private banks]
'The implication is that there is insufficient profitability at the lower AuM level,' says Ed Goodchild, the cerebral MD of Chawker wealth advisory. 'But if you can't make a healthy profit with an AuM of £60 billion, who's to say that you're going to do any better when it's £100 billion?'
He adds: 'There may be commercial benefits for creating ever larger wealth management groups but these are client businesses, and the bigger you are, the more standardised your product inevitably becomes, reducing choice and investment opportunity.'
Was ever thus. Mind you, being big hasn't been that bad for UBS, JP Morgan or Goldman Sachs, and many will be pleased that the Rathbones name – 281 years young – is still going strong and a British concern.
Above board
The International Yacht Club of Antibes – 'the home port of yachting' – has a dazzling new clubhouse with an even bigger helipad (nine-tonne choppers can now land there) and an upgraded quay with space for 18 superyachts ranging from 70m to 156m in length.
For the first time, the clubhouse – designed by celebrated French architect Philippe Prost – includes a crew centre, with a lounge, yoga suite and gym.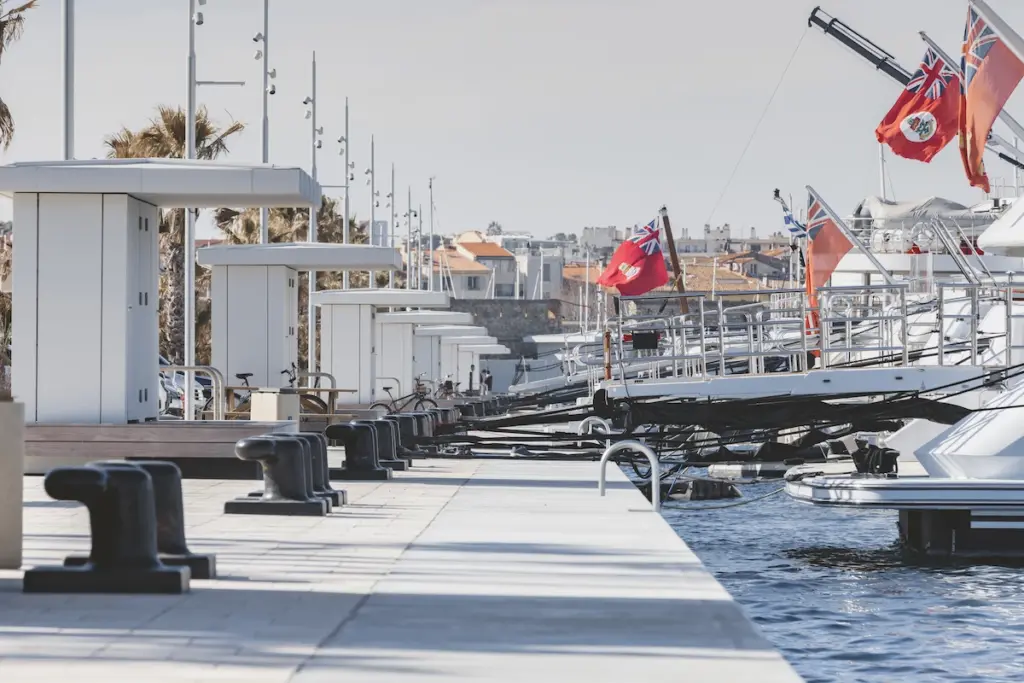 'Keeping the crew happy is very important,' says Edmiston's Monaco man on the ground, Splinter Fangman. 'A lot of yacht owners will agree that half the experience is a very nice yacht and half the experience is a fantastic crew.' (As all devotees of Netflix's Below Deck know.)
Should you be interested, Hedgehog is advised that a 10-year lease at the marina starts at $8.4 million for an 85m yacht, so book soon to avoid disappointment.
'The highlight is location,' adds Fangman.
'In between Monaco and Saint-Tropez, property-wise it's one of the number one places in the world. Instead of a pied-à-terre, you can call it a pied-à-mer.'
Getting there
Britain's state-owned wealth management behemoth, Coutts, took a step closer to full privatisation in May with the sale of £1.26 billion of government stock in its parent, NatWest Group.
Back in 2008, the taxpayer spent £45.5 billion bailing out the then Royal Bank of Scotland in return for 84 per cent of the company, whose assets included NatWest, owner of Coutts since 1920. The latest stock sale sees the taxpayer stake cut to 38.7 per cent and apparently keeps HMG on course to exit the bank fully by 2026.
[See also: Why HNWIs' bank accounts are being closed 'without explanation']
The King's bank, meanwhile, is going from strength to strength, with assets under advice and administration rising to £35.2 billion at the end of Q1. Who says public ownership is such a bad thing?
A view to a kill
Who will buy Burgh Island, the private 21-acre islet hotel off the coast of Devon made famous by its associations with Agatha Christie?
Being sold for offers in excess of £15 million, the 25-suite, Grade-II listed hotel comes with Agatha's Beach House – a writer's retreat built for Christie – and, tantalisingly for hoteliers, planning permission for a four-storey 'Titanic style' extension for 12 more guest suites, plus an extension for 11 ensuite staff bedrooms.
Since launching the property, Knight Frank's hotels specialist Matthew Smith tells me the response has been 'phenomenal', with enquiries flooding in from all
over the world.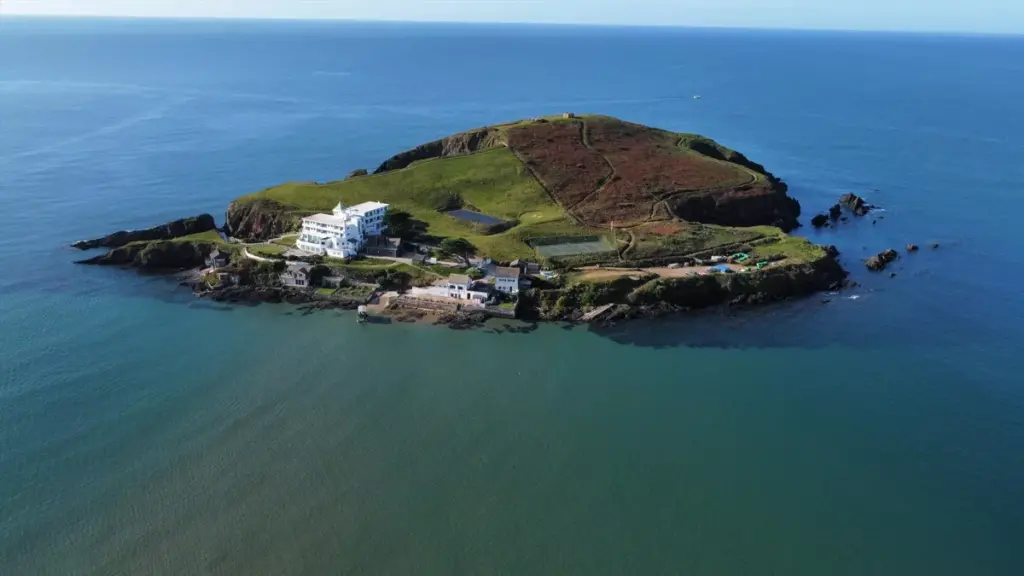 'I would say Burgh Island is as iconic as they come in the British Isles,' he fizzes.
The hotel was reportedly last sold in 2002 for £2 million, so with the new asking price its owners should make a killing. Agatha would approve.
Inflated ego?
With six months of the year gone and inflation still running at 8.7 per cent (but down from double figures at the start) will Rishi Sunak make good on his New Year promise to halve inflation by the end of the year?
Prominent economist Lord O'Neill – the man who minted the 'BRICS', don't forget – thinks the prime minister has a chance – but there's a catch.
'Whether the UK can halve its inflation rate by the end of the year has got virtually nothing to do with the government, obviously more to do with the Bank [of England] and other factors,' sniffs O'Neill.
'As it happens, I think there is a decent chance. I'd give it 60 per cent or a touch more.'
[See also: Dwindling number of non-doms pay record tax bill]
Playing the long game
To Mayfair, and the suitably trendy Unit X art gallery on Hanover Square, for the launch of a wealth management firm less ordinary.
The new player on the scene is the brainchild of Harinder Hundle – formerly the man in London for US-headquartered multi-family office TwinFocus. He has retained the same Albermarle Street premises and many members of his team, but the brand (and ownership structure) is all new.
Though the name is hardly groundbreaking – they've gone for 'Hundle' – the company has turned to East London design agency Two Times Elliott to create a look and feel that is quite unlike its industry peers. (Think abstract photography, unorthodox colours and striking copywriting.)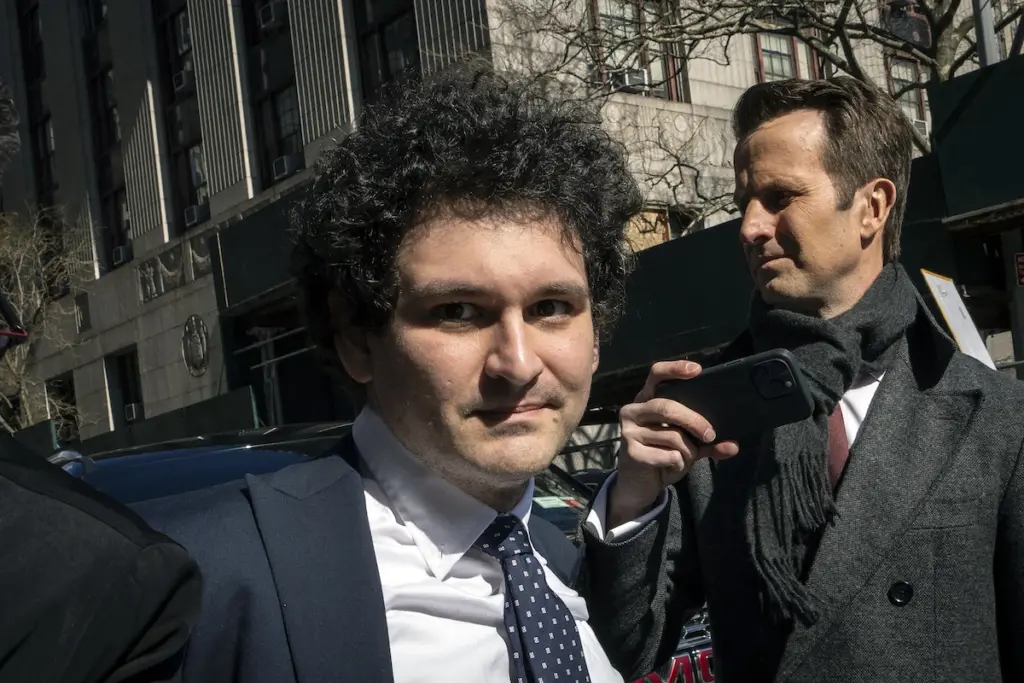 To honour the company's tagline – 'for those who value tomorrow' – Hundle invited William MacAskill to address the attendees. The philosopher and author is a proponent of longtermism, so was a natural fit. But he is also known as one of the key figures in 'effective altruism' the school of thought with which FTX founder Sam Bankman-Fried aligned himself before his much-publicised downfall.
Despite this, the movement continues. SBF, whom MacAskill last saw in September 2022, before the latter's arrest in December that year, was just 'a rotten apple,' MacAskill tells me. Good riddance to bad rubbish.
Up for the cup
Richard Mille, the Swiss watch brand beloved by sports stars from Ferrari's Charles Leclerc to two-time Tour de France winner Tadej Pogacar, now has its very own sailing regatta.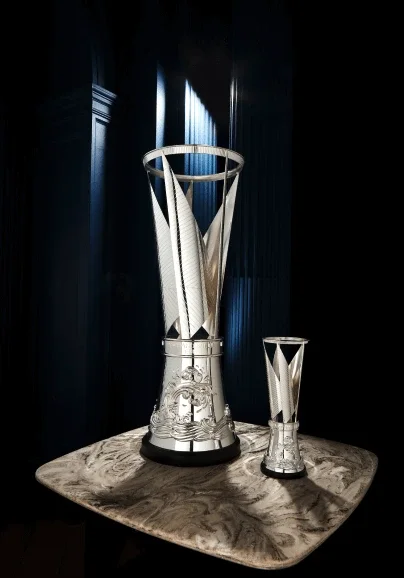 The inaugural edition of the Richard Mille Cup, which ran from 15 – 23 June, seeks to capture the romance of the pre-war British racing circuit, with strict entry criteria that mean it is only open to classic sailing yachts.
[See also: How do (U)HNWs define 'luxury'?]
After a fortnight of competition spanning the UK and France, the winning skipper was presented with a trophy worthy of the occasion – a specially commissioned artwork designed by Garrard, jewellers to the royal family for 300 years and makers of the original Americas Cup.
But raising it aloft won't be easy – the Richard Mille Cup weighs in at some 30kg.
This piece first appeared in issue 88 of Spear's, available now. Click here to buy a copy and subscribe