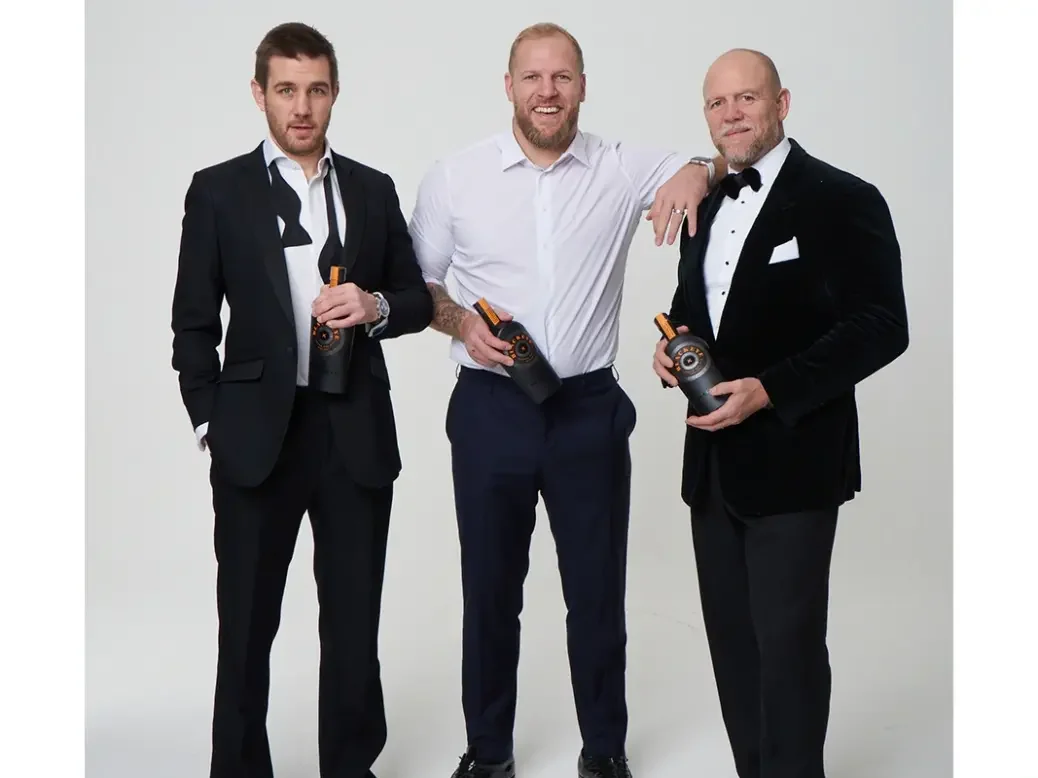 Rugby superstar Mike Tindall has spoken of how personal 'regret' has spurred him into using his public profile to champion causes close to his heart.
The former England captain, whose wife, Zara, is the Princess Royal's daughter and King Charles III's niece, is well-versed in leveraging his fame to shine a spotlight on his philanthropic endeavours.
[See also: Why secretive super-rich hold key to philanthropy's PR problem]
'Winning the Rugby World Cup and playing at the level I did for that length of time carries a profile,' he tells Spear's, reflecting on his influence. 'Being married to Zara brings a profile of itself. I think it would be naive not to use that to help causes that mean the most to you.' 
The power of connecting to causes with a personal connection
Tindall is a long-time supporter of Cure Parkinson's and a patron of the Matt Hampson Foundation, which inspires and supports young people seriously injured through sport.
Both are deeply personal: Tindall's father, Philip Tindall, has Parkinson's and Hampson created his foundation after suffering a catastrophic spinal cord injury during an England Rugby U21s training session. 
[See also: Nammos Dubai was a turning point: Petros Stathis on his philanthropic journey]
Mike Tindall's latest philanthropic venture is the Blackeye Rugby Fund, which he has co-founded with fellow former rugby player James Haskell and broadcaster Alex Payne. The trio co-present The Good, The Bad & The Rugby, the world's biggest rugby podcast.
Their shared love of the sport is at the root of the foundation, which aims to secure the future of the sport through improving the long-term safety and wellbeing of players. It will be partially financed by the sale of Blackeye Gin, a premium spirit launched in September.
How regret drives meaningful change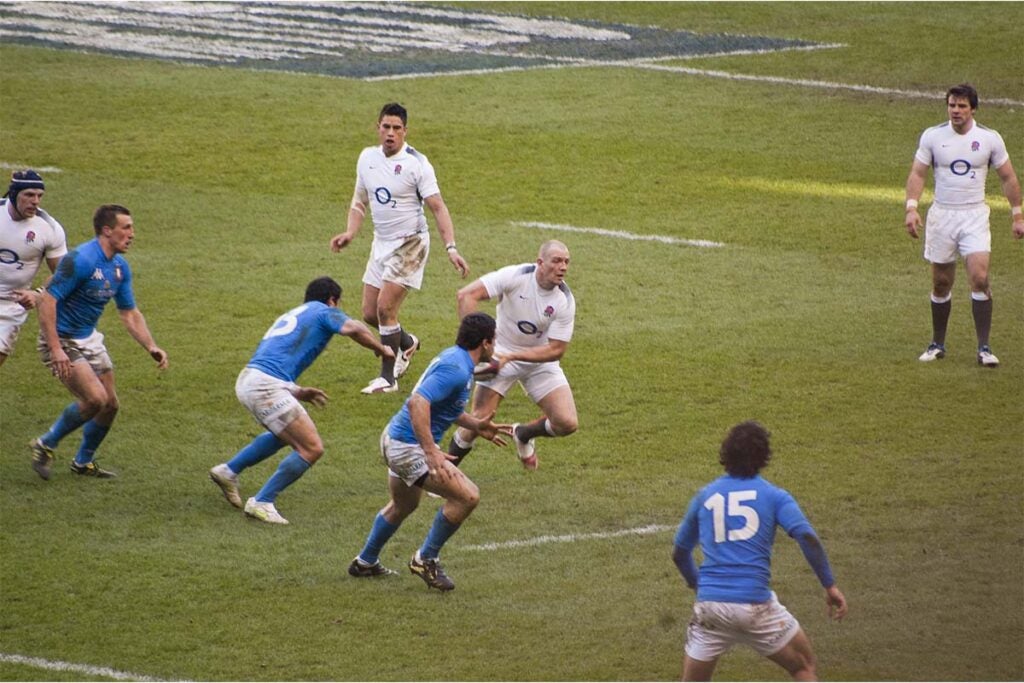 This highly personal approach to charity work is rooted in the 'regret' Tindall felt over his reaction to his father's Parkinson's diagnosis.
'When my Dad got diagnosed with Parkinson's in 2003, I was in the middle of the world cup and I didn't really pay attention to that for a very long time,' he says. 
'[My work] comes off the back of regret that I didn't do more for my dad earlier on and that I didn't spend the time finding the information [about the disease]. Now, I'm lucky that I have the close relationships with charities that I do. I know what's going on. I know how I want to do it and how I can best help.'
The birth of Blackeye Rugby Fund
Now, Tindall wants to do what he can to ensure the longevity of rugby.
'The game's got loads of issues at the moment, it's quite a hard sell,' admits Tindall. 'The Rugby World Cup has been unbelievably good advertising for it but if you scratch beneath the surface it's got issues both domestically and internationally… There are players who are probably overplaying, then there are the concussions and concerns over player welfare.'
Although progress is being made to address these issues at a governing body level, such institutional change or support can be slow to materialise. 
[See also: 'Too many wealthy people don't give money to good causes']
'We thought there was a way for us to be the go-to help, straight off the bat, while the slow cogs are turning elsewhere,' he adds.
Once up and running, the fund will be open to applications that touch upon its three pillars of research, risk and recovery. The first two aim to improve the safety of future players, while the third strives to improve the lives of those affected by rugby-related injury. A £1.50 donation from the sale of each £35.95 bottle will be made to the fund. 
Mike Tindall's all-star advisory board
Members of the advisory board that will allocate funds include Omar Hassanein, chief executive at the International Rugby Players' Association (IRPA); Lindsay Starling, a science and medical manager for World Rugby; players Emily Scarratt and Jonathan Davies; and former player Rob Horne, who was first to retire after suffering career-ending nerve damage to his arm while playing. 
'Hopefully we can act quite quickly,' Tindall says of funding allocation. 'If the gin goes well, we hope to be able to put £1 million a year into the fund. It can hopefully make a massive difference to the players playing the game, those forced into retirement early or those who need help with their recovery. There are all sorts of places where I can see it being beneficial around the world.'
[See also: While billionaire numbers drop, generous donors give more]
The focus for now, however, is on building brand awareness and selling the bottles needed to support the fund. Blackeye Gin is available at retailers including Master of Malt and Sainsbury's, and the team have their eyes on pubs, stadiums and 'fashionable' bars. 
He adds: 'We've got to make sure we're in the fashionable places, in the cool places, in the Soho Farmhouses of the world because that's where you want your brand seen as well for it to be a popular brand, not just a rugby brand.'
Even more in 2024 for Mike Tindall
Tindall's philanthropic calendar is busy. In March 2024 he will host the inaugural Mikey's Mountain Miles – a marathon ski event to benefit the Matt Hampson Foundation and Wings for Life, a foundation for spinal cord injury research. 'It's three days of skiing where people can push themselves as hard as they want… as well as having an authentic Austrian experience. There might be a few dirndls and lederhosen!' 
[See also: James Reed: I don't understand why people donate directly to charity]
Later in the spring, Tindall will host the 2024 edition of the Mike Tindall Celebrity Golf Classic. The 2023 edition raised £440,000 for the Matt Hampson Foundation and Cure Parkinson's. 
Both events adhere to one of Mike Tindall's principles for successful fundraising: 'If people have fun and go to events where they have fun, that's when they're at their most generous.' 
Blackeye Gin is the unofficial spirit of rugby, with the aim to become one of the largest donors to rugby-related causes within the next five years. Find out more about Blackeye Gin.
---
Discover more with Spear's: The billionaire behind London's hottest new residences