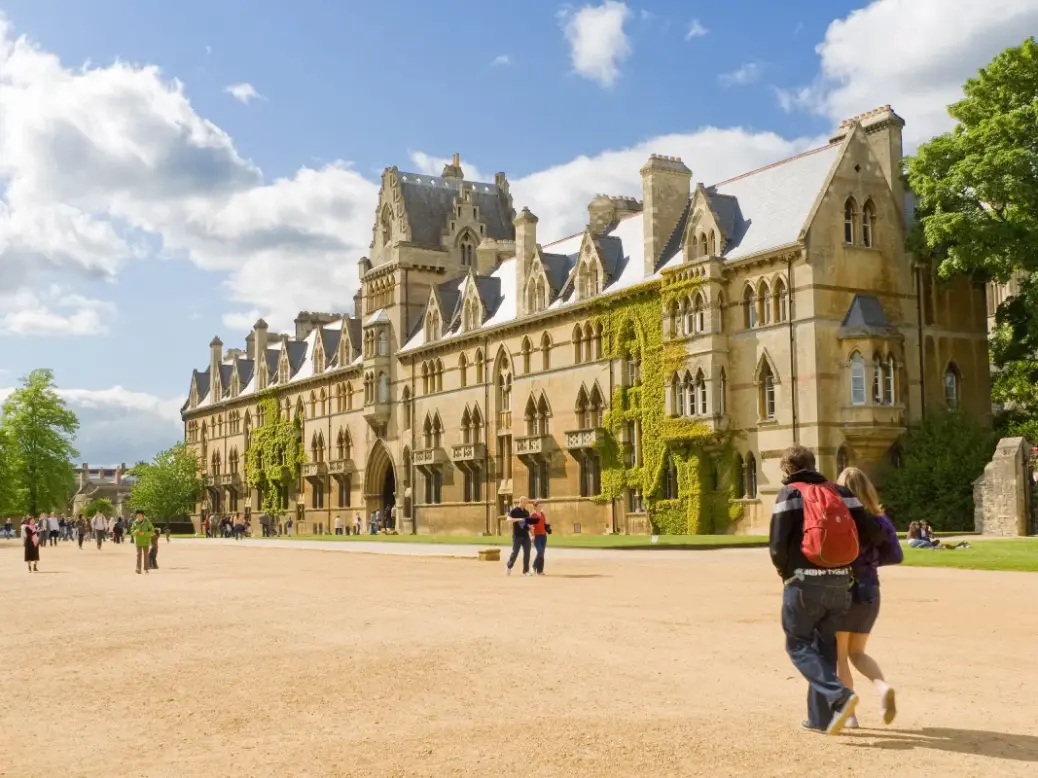 The long and reassuringly dull 10-week summer holiday has been a much-longed for break for the children of the super-rich at the world's elite schools, a reward for the rigours of a top education.
But not anymore. These days, UHNW children are more likely to find themselves at an activity-rich summer school or camp, often organised by the same leading private schools which dominate the Spear's Schools Index throughout the rest of the year, in July and August than lounging by a pool.
The long summer holiday season now means pushing twice as hard when it comes to developing the UHNWs of tomorrow.
Spear's looks at the rarefied world of elite summer schools, from university preparation courses run by Eton, tennis lessons held on courts fit for future Wimbledon champions and entrepreneurial bootcamps in Cambridge (where kids are even given pep talks by wealth managers at Cresset Capital).
Summer schools for the elite
Le Rosey summer camps (run in partnership with Régent Camps and Le Régent International School)
'Swiss-made, of course', runs the enticing tagline on Le Rosey's summer camp website.
Running since 1977, a range of different camps are organised each summer by the world-renowned school, with each promising a 'unique life experience' which will 'enrich your child's summer.'
The main offering is 'Le Classique', which caters for eight to 15-year-olds throughout July for four weeks. This is billed as a 'generalist camp with a twist' — alongside sports and visual arts, there are 'culinary arts' courses, as well as seminars on 'digital creativity' and leadership — and is offered to both English and French-speaking students. Up to 300 students can attend the camp. 
For a more intimate affair, students can opt for the 'excellence camp', a two-week programme of outdoor activities aiming to 'fill your children's holidays with wonderment'. This welcomes children to the 'spectacular scenery' of the Swiss Alps.
Designed for groups of up to 10 children, the mountainous programme is offered at a steep premium of CHF16,000 ('Le Classique' runs for twice the length of time, but is slightly cheaper at CHF15,000).
Eton College
The UK's most recognisable elite education institution offers a range of different summer school options, including a series of preparation courses for older pupils considering university admissions.
'These non-residential courses at Eton are not about improving A Level grades,' the school says. Rather, they are 'designed to help students with their university applications through an exciting and challenging period of study.'
The targeted approach might explain some of Eton's exceptional university acceptance rates — 44 per cent of regular pupils at the school won places at Oxford or Cambridge in 2019, while 95 per cent gained entry to the Russell Group that year.
Alongside the academic courses, there are summer programmes for those looking to enhance their rowing skills. These programmes are no less luxe — participants are offered the opportunity to row 'up the River Thames to visit Eton's own island, Queen's Eyot,' the school's website enthuses.
English language and cultural courses aimed at foreign students are also on offer. These also give the opportunity to tour a range of British universities, museums and cultural sites.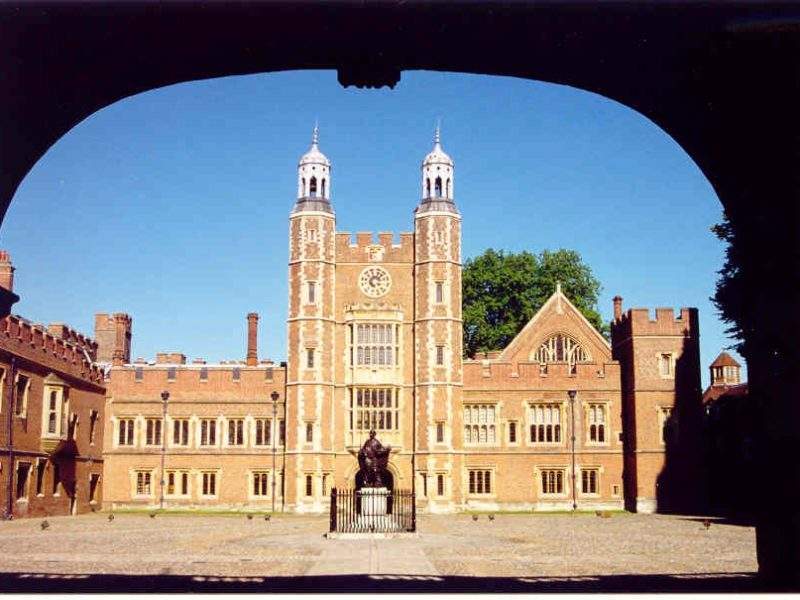 Oxford Royale 
One of the big hitters on the prestigious summer camps scene, Oxford Royale bills itself as one of the 'leading global providers of elite summer schools'.
In the nearly two decades the programmes have been running, over 30,000 students from around the world have been through its summer sessions.
'Expertly crafted courses' run by Oxford Royale run in both the US (at Yale or UC Berkeley) and the UK — with programmes offered at Oxford, Cambridge and in London.  
And, they're not just for school-age students, the courses are 'suitable for any stage in your academic journey', the school says. 
As well as finding 'inspirational venues' to host its students, Oxford Royale says it differentiates itself with its access to 'world-renowned' guest speakers, that have included Eliza Manningham Buller, MI5's former director general, Richard Dawkins and former Conservative Party leader William Hague. 
Harrow School
Harrow offers a more academic summer programme, tailored to both junior pupils and seniors, with a focus on English language skills. There are a range of combined programmes on offer which offer English alongside a sporting activity, such as tennis or football, science, or leadership instruction.
The tennis-focused programme gives students the opportunity to have lessons with Lawn Tennis Association coaches, held on Harrow's 'state-of-the-art' courts — where 'the first ever Wimbledon champion was produced', according to the enthusiastic prospectus. 
Meanwhile, a two-week leadership course has been designed for 15- to 17-year-olds (again, paired with English language tuition) that promises to teach students the 'art of leadership', drawing on the school's unique experience in 'helping nurture and develop young leaders'. (The school has educated seven prime ministers and five previous monarchs, the website reminds prospective students.)
[See also: The Spear's Schools Index 2022, featuring the best schools in the UK and around the globe]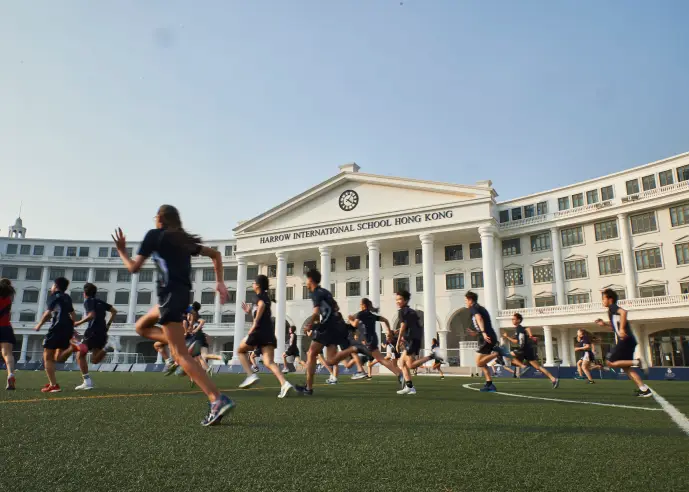 Launch Generation by Cresset Capital
Held in partnership with Cresset Capital, Launch Generation is a uniquely wealth-focused educational experience for summer students held at Cambridge's leafy Clare College for a week in July.  
Promising a 'personal' and 'impactful experience', financial literacy is a core focus of the course, while the programme's 25 students are encouraged to develop their entrepreneurial instincts. This means seminars on themes including how to negotiate, business structures and financial models — as well as softer skills such as personal goal-setting and building resilience, Launch Generation says.
The 14- to 18-year-old students are given pep talks by business figures from Cresset who also offer advice to the students of the eight-day course as they gear up to deliver their 'final pitches' of business ideas they have developed.
'We believe that our client's children, and all members of the rising generation, need to be adaptable and entrepreneurial, but also grounded and financially literate,' Whitney Webb, founder of Launch Generation, tells Spear's.
Webb adds that it's common for those leaving the programme to gain 'a new sense of confidence in leadership capabilities, an understanding of what it means to live a financially independent life… and overall excitement for the future.'
While the typical clientele might include the younger relations of Cresset's family office clients, the programme also offers a range of scholarships to help those less fortunate to secure places — with rewards of between 15 and 100 per cent off the value of fees. Webb says 25 per cent of students on the programme 'attend on scholarship from partner non-profits.'
Institut auf dem Rosenberg
Widely regarded as one of the world's leading (and most expensive) elite educational institutions, Switzerland's Institut auf Dem Rosenberg also prides itself on the summer camps it offers the world's ultra-wealthy for more than 30 countries. Prices for a two-week programme begin at CHF11,035 (£10,000). 
The famed Artisans of Education (or 'teachers', to you and me) take the school's holistic and personalised learning approach and combine it with a range of outdoor excursions, creating 'the most fun and personalised learning atmosphere possible'.
Among the 'focused courses' on offer are diplomacy and activism, sustainability and fine arts. 
Two separate schemes are run in July for different age groups— one for juniors (between the ages of six and 13), and another for seniors (14 and up). Students are invited to attend for between two and four weeks. 
[See also: Lessons from Rosenberg, the world's most expensive school]
TASIS England 
'Young people from over 40 countries and a range of backgrounds learn, live, and grow together,' TASIS England says of its summer programme.
Held on the boarding school's 46-acre campus in Surrey, the summer 'boarding experience' seeks to give its young visitors the opportunity to 'forge new friendships and create lasting memories as they participate in a programme that builds confidence and creativity'. 
On the 'expansive' campus, where students access a 'happy, community-centred environment', a wide range of activities and sports are on offer, while ample free time is provided for rest and entertainment.
Away from the Surrey grounds, the proximity to London also offers 'regular trips to the theatre, museums, art galleries, and other fun and historic sites,' the school says. 'Weekends are the time for adventure.'
Two sessions are run each summer, the first beginning in late June and running until the middle of July, and the other following straight after, which ends in early August. Each lasts for two-and-a-half weeks, and costs £4,995. A slight discount of £9,225 is offered to attend both.