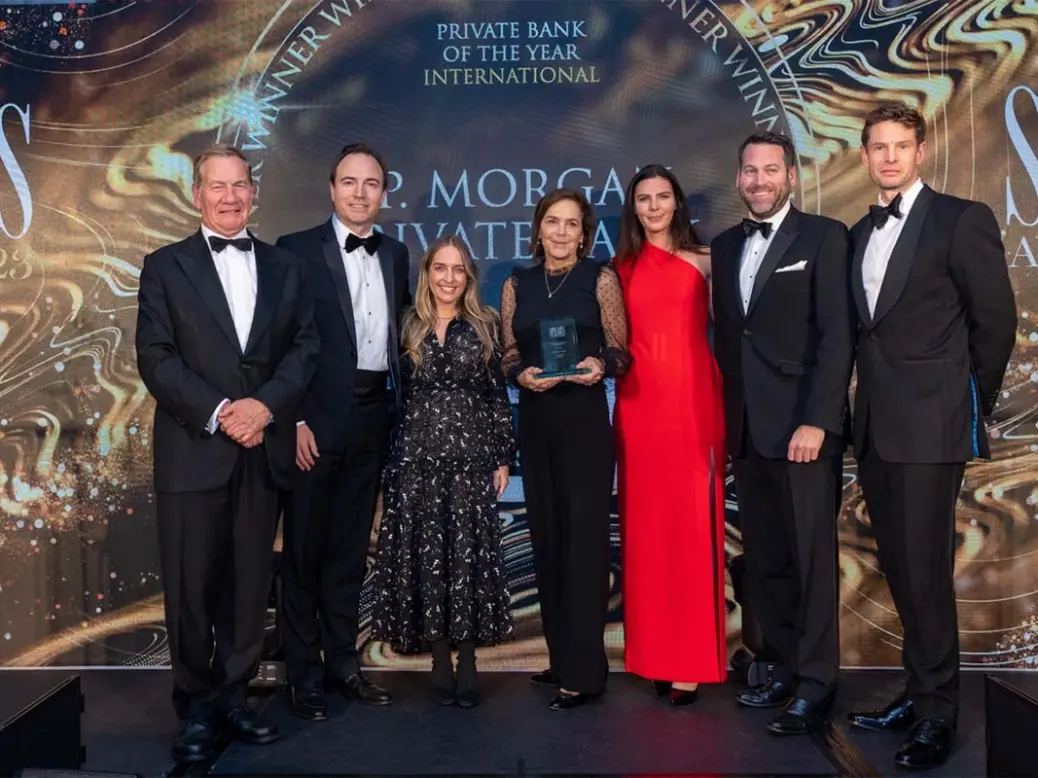 J.P. Morgan Private Bank was the big winner of the Spear's Awards 2023, taking home three awards including an individual gong for Charlotte Bobroff, executive director and head of UK consumer and retail.
In the Private Bank of the Year – International category, presented in association with Blackstone, J.P. Morgan beat three fellow industry leaders to take home the prize.
'This firm is not growing by accident,' remarked one judge. 'It's an incredibly impressive organisation.' Another said that 'quite often banks dealing with UHNWs find an excuse not to give them institutional-level advice or pricing. This one doesn't.'
Read on to learn more about J.P. Morgan Private Bank and the three other finalists for Private Bank of the Year – International.
Private Bank of the Year – International winner
J.P. Morgan Private Bank
The mighty J.P. Morgan Private Bank is recognised as one of the world's best for ultra-high-net-worth individuals. Despite a challenging time, the bank delivered record results in 2022.
[See also: Where do UHNWs bank and why? The UK's most exclusive private banks]
The US bank prides itself on offering clients 'a highly personalised and goal-orientated private banking experience', and this laser focus on client outcomes has helped the institution achieve top investment performance across most asset classes.
The 200-year-old institution combines global strength with local focus, allowing for deeper relationships with clients.
Private Bank of the Year – International finalists
HSBC Global Private Banking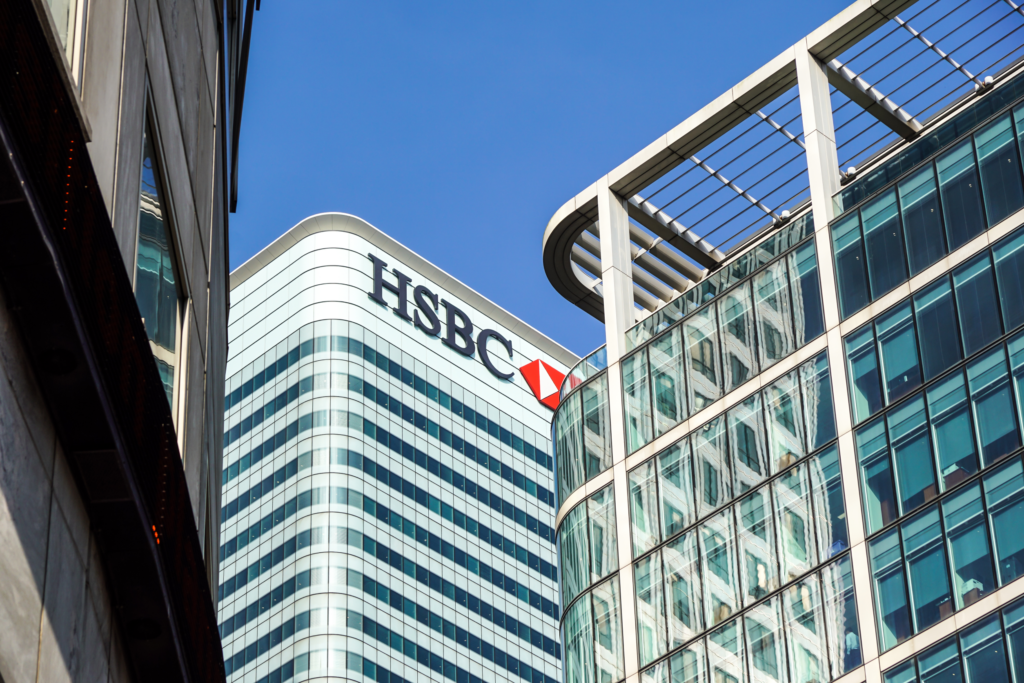 A leading global financial institution for over 150 years, HSBC continues to assist international business owners, high-net-worth individuals and families to sustain and grow their wealth across generations.
HSBC Global Private Banking says its role is to help clients meet their ambitions and bring positive change.
[See also: Alternative investments soar at HSBC Global Private Banking]
When Charlie Hoffman, managing director of HSBC UK's global private banking arm, won Spear's UHNW Wealth Manager of the Year award in 2021/2022 he put his success down to HSBC's differentiated approach towards clients and its workforce.
'I'm a great believer that at HSBC everyone wants you to win, and that comes out in how we look after client relationships,' he says. 'This culture of deep collaboration really reverberates through every relationship we have, both in the UK and globally.'
LGT Private Banking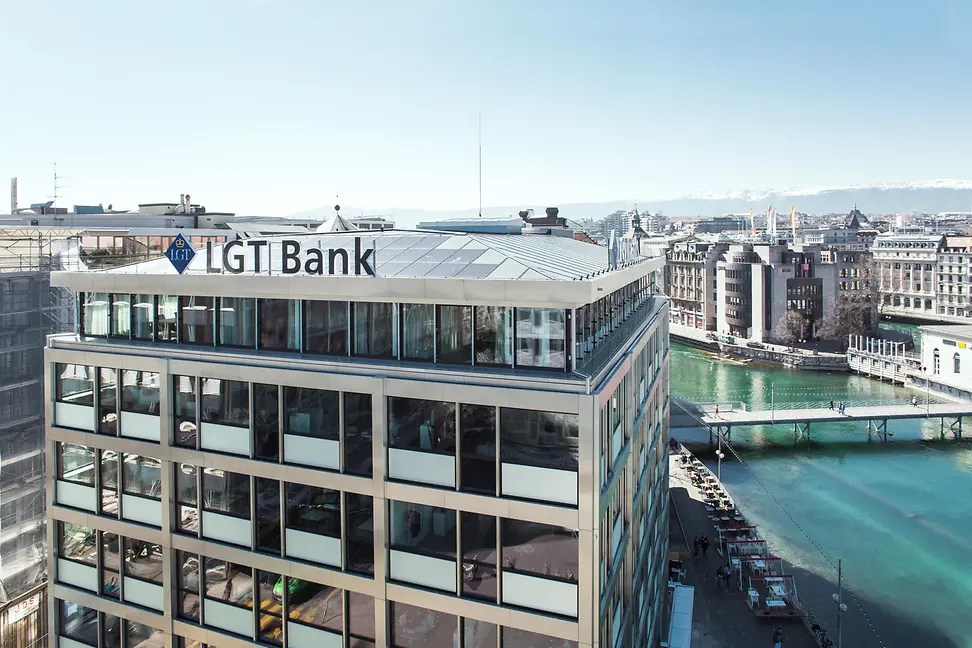 This family business blends tradition and progress. LGT Private Banking draws on 100 years of reliability, long-term perspective, mutual trust and commitment, yet remains at the cutting edge of services and solutions for its private clients.
[See also: Wealth boom sparks private banking rush to UAE]
LGT was founded in 1921 in Liechtenstein, where the bank still has strong roots. In the century since, it has become one of the world's leading international private banks for high-net-worth clients and families, managing assets of more than CHF 305.8 billion.
The bank's largest client, the Princely House of Liechtenstein, is also its owner, a strength the bank plays to.
LGT says its long-term perspective and risk-conscious approach are major selling points for new clients, especially – but not only – in times of economic and geopolitical turbulence.
'As an international private bank, we appeal to clients who are looking for a reliable and trustworthy partner to take care of their financial affairs,' the bank says. 'Our tradition of innovation and access to exclusive investment opportunities also make our service offering interesting to entrepreneurs and active investors.'
Lombard Odier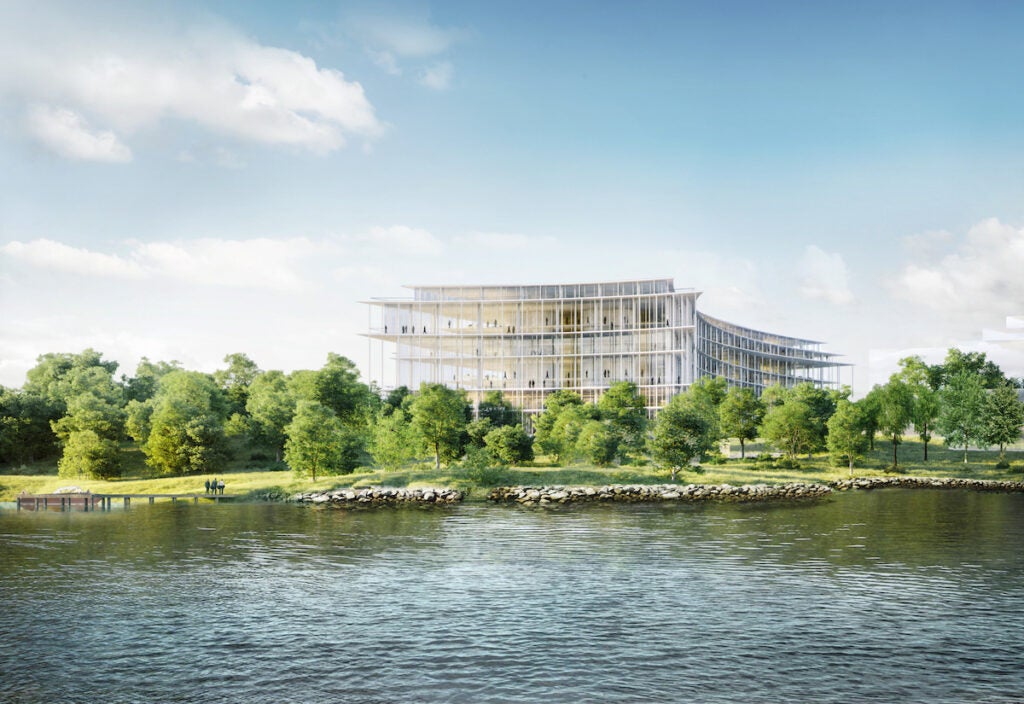 Lombard Odier has been crowned Spear's Private Bank of the Year – International, several times, last lifting the trophy in 2021.
The bank's 'very strong technology offering' and successful efforts to become a certified 'B Corporation' – a badge that marks the company's success in balancing profit with purpose – has previously impressed the judges, who also praised its 'institutional quality', international approach and outstanding offering.
Recently, managing partner Jean-Pascal Porcherot told Spear's his firm was pursuing a strategy to increase its private markets offering, with the firm more than doubling its team dedicated to private debt, equity stakes and VC investments, to more than 50. He has also pulled together one of the biggest dedicated teams on sustainability in the investment management space. 
[See also: Why HNWIs' bank accounts are being closed 'without explanation']
'We would expect the allocation to private assets to grow substantially over the next decade,' he said. 'It used to be a niche — it is becoming mainstream in client portfolios.'
The Spear's Awards are the premier awards event for the world of private wealth. Having been established more than a decade ago, they recognise entrepreneurs, philanthropists and leading figures from the private client industry, in fields from wealth management and private banking to law, property, tax and more.

Previous award winners include telecoms entrepreneur Strive Masiyiwa; Sir Richard Branson; Peter Lürssen of superyacht builder Lürssen; Travelex founder and philanthropist Sir Lloyd Dorfman; Goldman Sachs Private Wealth Management team; high-profile family lawyer Catherine Bedford; and the key lawyer behind the 'Wagatha Christie' case, Paul Lunt.

This year's awards received hundreds of submissions, which were assessed by the Spear's Research Unit and by a carefully selected judging panel of industry experts.
The 2023 Spear's Awards are presented in association with:
St. James's Place Private Clients
Drinks provided by: Blackeye Gin
To find our more about The Spear's Awards, click here.
Click on the video below to find out who has been nominated across the 18 categories