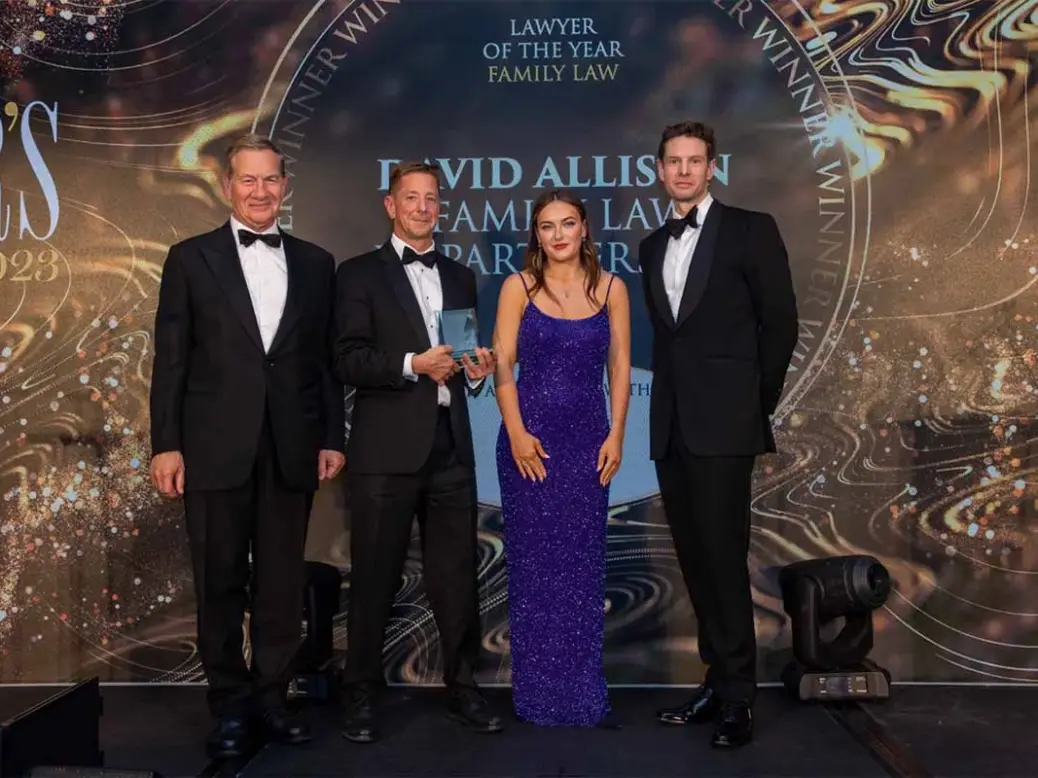 The great and good of the legal world gathered at The Landmark London on 22 November for the Spear's Awards 2023. Lawyer of the Year – Family Law, presented in association with SilverBell Global, was won by David Allison of Family Law in Partnership.
'The panel commended our winner for their handling of a landmark case that made headlines this year,' noted Spear's editor-in-chief Edwin Smith on presenting the award. Allison was praised for being 'very on top of the case' and 'always cool, calm and courteous'. One judge noted David Allison remained 'the consummate professional in what has been 'searing and visceral litigation'.
Read on to learn more about David Allison, winner of Lawyer of the Year – Family Law, as well as the other finalists
Lawyer of the Year – Family Law winner
David Allison, Family Law in Partnership
David Allison acts for a wide range of individuals including business owners, entrepreneurs, bankers, other lawyers and their partners. Many of Allison's clients are international, and most have substantial assets.
The focus of Allison's practice is financial claims on divorce, particularly those with an international element, but he is also well known for his expertise in the legal issues affecting cohabitants, same sex couples and civil partners.
As an experienced mediator, Allison works with couples to resolve any family law issues that they may have.
Earlier this year, Allison led a team at Family Law in Partnership, working closely with a Russian team at Pen & Paper, and successfully represented a Russian national in a long-running case concerning financial provision following a divorce in Russia. A challenging and complex case, Xanthopoulos v Rakshina was voted by 73 per cent of Resolution annual conference delegates as the most interesting financial remedy case in the last 12 months.
Kate Landells, Withers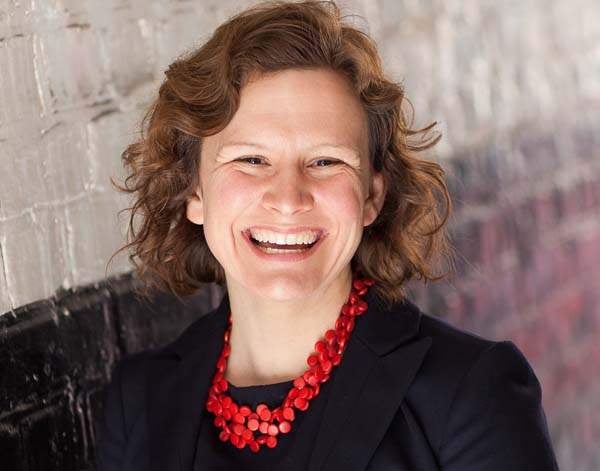 Kate Landells, a partner in the divorce and family team at Withers, has spearheaded a campaign to address the gender imbalance of private judges in family finance cases.
Private FDRs are an opportunity for parties to negotiate financial issues and reach a mutually agreed outcome to a divorce, with a 'judge' indicating what they believe will be a financial settlement offered at a final hearing.
[See also: Spear's Awards finalists: Private Client Accountant of the Year]
Research has shown nearly all private FDR hearings have been conducted by men, even though similarly qualified women make up 44 per cent of chambers.
Landells says her efforts to highlight this particular area of inequality in family law is 'still a work in progress' but having gathered the support of colleagues her campaign looks set to continue to highlight the lack of gender diversity in private FDRs and give clients a wider the range of choices in the professionals they can appoint and work with on their divorce process.
Mark Irving, Harbottle & Lewis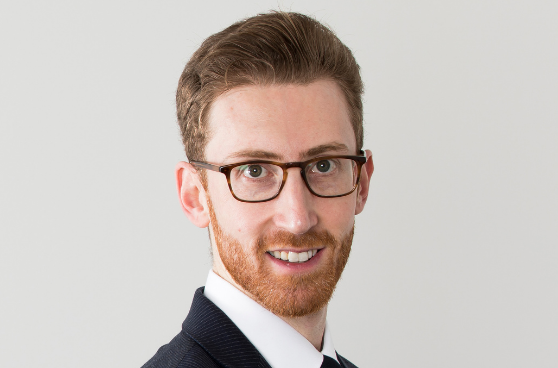 Mark Irving advises clients on all aspects of private family law with a particular emphasis on complex, sometimes high-stakes, financial and children cases, often with an international dimension.
He has extensive experience advising clients in the public eye and those with reputation management concerns and has worked closely with the media team at Harbottle & Lewis.
Irving is known for going to great lengths to get the right outcome for clients, and he and his team are always looking to identify innovative solutions. His commitment to fighting for his clients' best interests has led to a slew of notable, successful outcomes in the last 12 months.
This is not the first Spear's nomination for Irving: 10 years ago he won Family Lawyer of the Year at Spears' Young Turk awards.
Simon Pigott, Levison Meltzer Pigott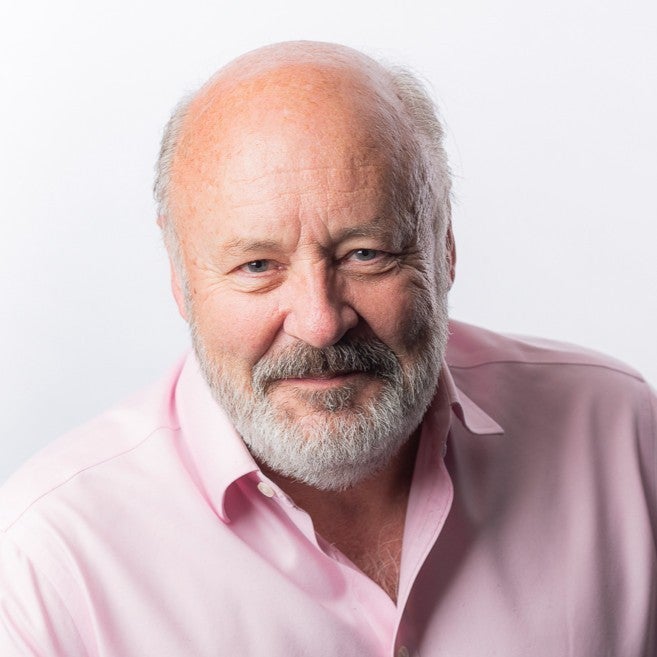 A pioneer of family law, Simon Pigott, a founding partner at Levison Meltzer Pigott, has consistently embraced innovation and encouraged the LMP team to look at alternative routes to dispute resolution.
Pigott specialises in all aspects of divorce and family law, including complex financial issues and private children law matters. An accredited and practising family mediator, he is also a qualified and practising collaborative lawyer.
He founded Levison Meltzer Pigott (LMP) in 1998, alongside Jeremy Levison and the late Claire Meltzer, one of the first niche solicitors' practices specialising exclusively in family law. He has since gone on to become a master of bespoke family law practice.
[See also: Spear's Awards finalists: Private Bank of the Year – International]
Pigott, who once told Spear's 'there's no such thing as a 'good' divorce – only 'slightly less unpleasant' ones, consistently seeks technical innovation to improve outcomes for his clients.
He was a finalist in the Spear's Wealth Management Awards 2021.
Peter Burgess, Burgess Mee Family Law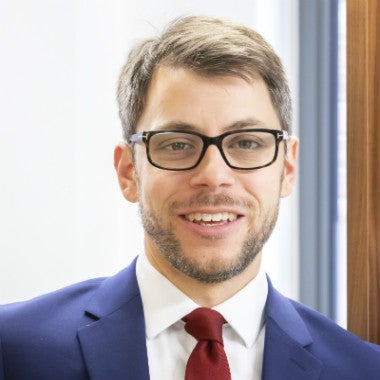 A co-founder and partner at Burgess Mee Family Law, Peter Burgess advises on the full spectrum of family law issues, including pre- and post-nuptial agreements, divorce, separation agreements and cohabitation agreements.
Burgess is described as a constant innovator, whether he is advising on client matters, developing new client offerings, or managing Burgess Mee. He is sought after for his wide range of experience in cases involving both finance and children.
[See also: Best family lawyers for high net worth individuals in 2023]
He is a trained Resolution and FMC accredited mediator and chairs Resolution's drafting committee (responsible for drafting precedents) and is the organisation's secretary.
Burgess played a significant role in developing Burgess Mee's decision to appoint the UK's first fertility officer, and firm-wide fertility training, which culminated in Burgess Mee gaining recognition as the UK's first fertility friendly employer by Fertility Matters At Work.
James Stewart, Penningtons Manches Cooper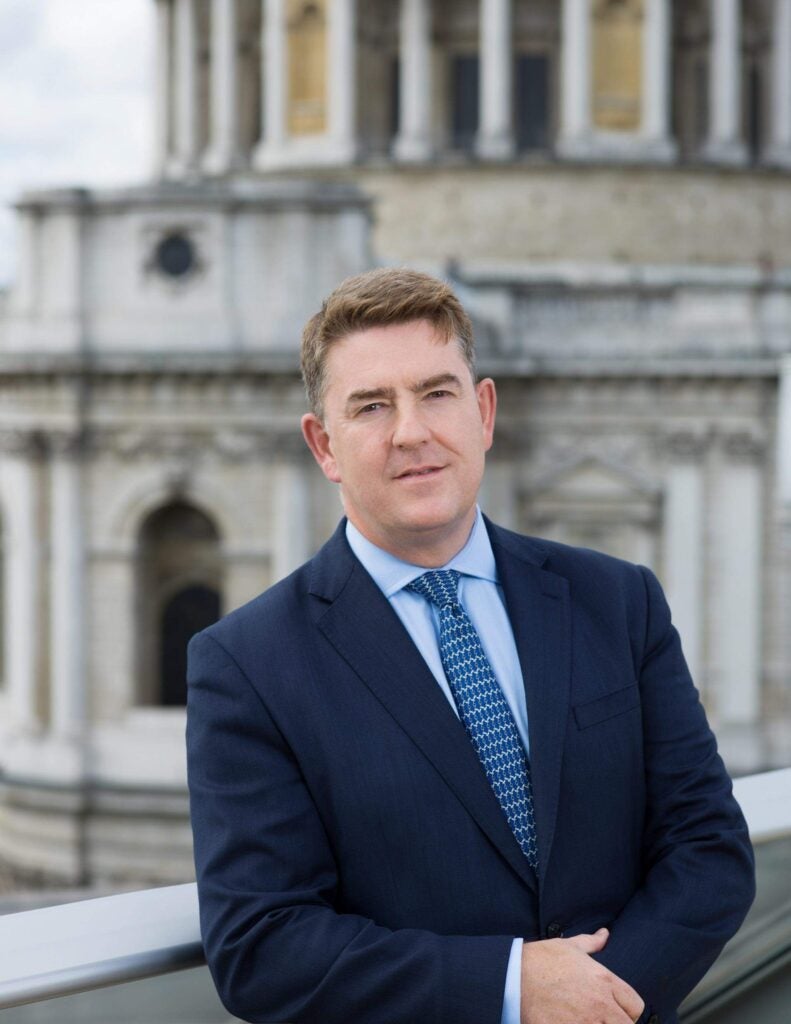 Partner at Penningtons Manches Cooper, James Stewart acts for HNW clients in complex international financial cases, including a significant number of marital agreements, and is a recognised expert in disputes involving financial claims after a foreign divorce.
Stewart has instructed on many of the most complex, high-value and often international cases in London, and his success over the past year has compounded his reputation as one of the most visible lawyers in the field of international family law.
Stewart is general editor of Family Law: A Global Guide, a comparative guide to international family law from Thompson Reuters. The sixth edition is about to be published.
Caroline Park, Hughes Fowler Carruthers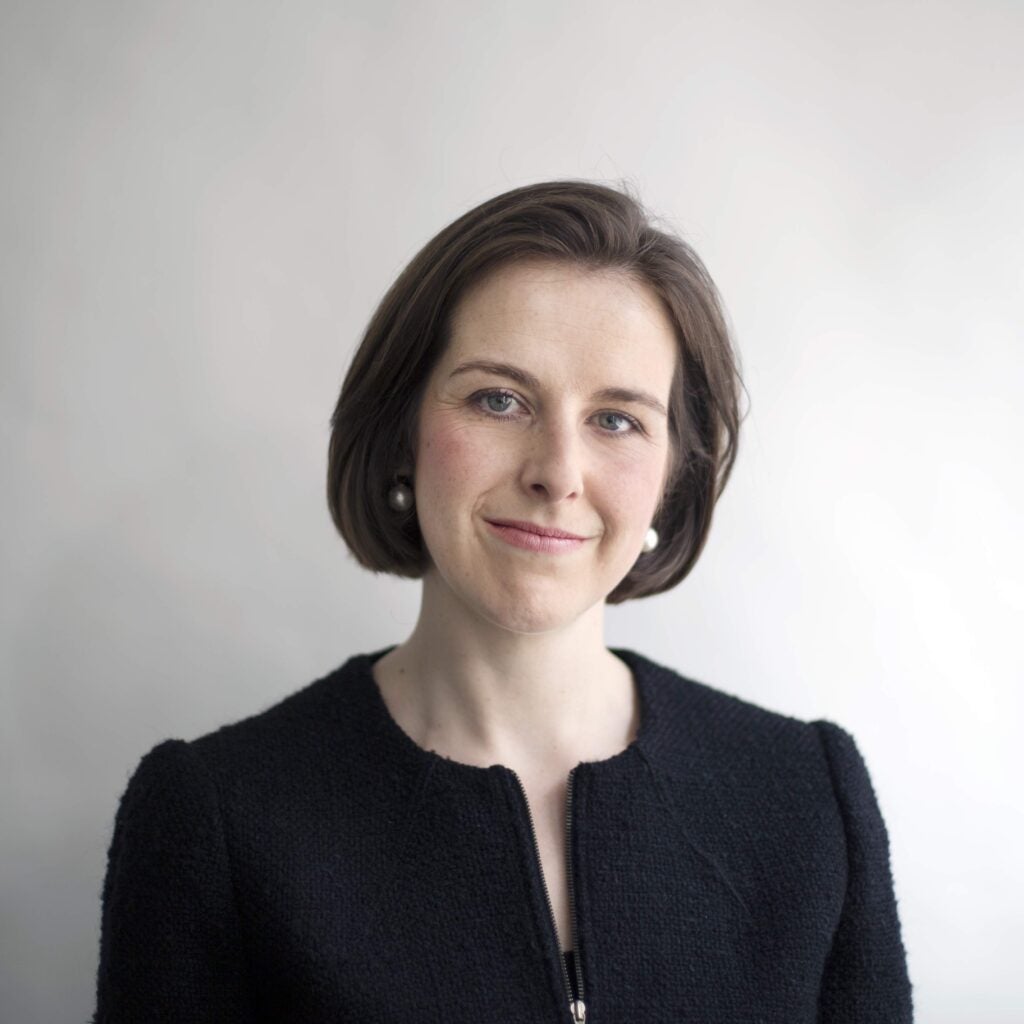 Caroline Park, a partner at Hughes Fowler Carruthers, has been involved in high-value, challenging and complex cases and pre-nup work on behalf of clients based in the Middle East, USA and Europe.
Park has a background in commercial law having trained and qualified at Freshfields Bruckhaus Deringer, where she worked on diverse corporate transactions for four years. There she developed a strong understanding of intricate corporate tax structures, complex structured assets and protracted negotiations – useful skills for the complicated, cross-jurisdictional corporate structures that apply in high-value divorce cases.
[See also: Leading family lawyers on the future of HNW divorce]
She has advocated for the introduction of a new working model at HFC to support and mentorship women returning to work after maternity leave and/or career break to retain more women.
Ros Bever, Irwin Mitchell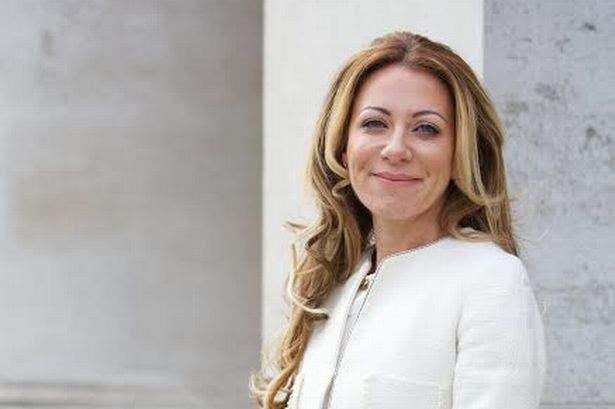 As one of Irwin Mitchell's director of legal services, Ros Bever leads the national family team of over 100 colleagues. She believes that leadership requires continually striving for improvement, which means truly listening to clients.
She has experience in dealing with all aspects of family law, whether relating to separation, divorce, dissolution of civil partnerships, or children cases, both in the UK and overseas. Bever also specialises in cases relating to financial provision for children where parents have never married.
Bever believes it is important to empathise with clients and gain their trust in order to be in a position to give them the best possible advice. The vast majority of her clients come to her on the recommendation of their friends, family and contacts.

The Spear's Awards are the premier awards event for the world of private wealth. Having been established more than a decade ago, they recognise entrepreneurs, philanthropists and leading figures from the private client industry, in fields from wealth management and private banking to law, property, tax and more.

Previous award winners include telecoms entrepreneur Strive Masiyiwa; Sir Richard Branson; Peter Lürssen of superyacht builder Lürssen; Travelex founder and philanthropist Sir Lloyd Dorfman; Goldman Sachs Private Wealth Management team; high-profile family lawyer Catherine Bedford; and the key lawyer behind the 'Wagatha Christie' case, Paul Lunt.

This year's awards received hundreds of submissions, which were assessed by the Spear's Research Unit and by a carefully selected judging panel of industry experts.
The 2023 Spear's Awards are presented in association with:
St. James's Place Private Clients
With drinks provided by: Blackeye Gin
To find our more about The Spear's Awards, click here.