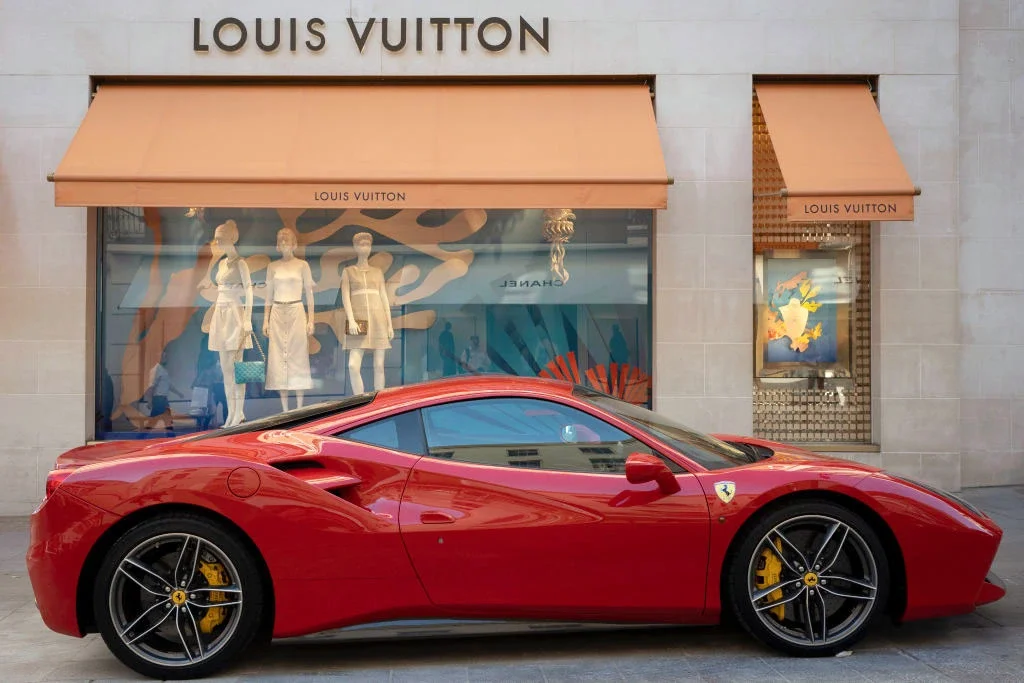 The number of centi-millionaires has doubled in a decade, with an increase of 12 per cent in the last 12 months, according to a report released by Henley & Partners.
This new class of super-rich with assets of US$ 100 million or more now stands at 28,420, with New York topping the list of 'centi cities', with 775 resident centi-millionaires.
The report, which used exclusive data from global wealth intelligence firm New World Wealth, found this fast-growing global elite of highly influential super-wealthy movers and shakers is concentrated in the US (38 per cent), followed by the large emerging markets of China and India. 
Authors of the report claim centi-millionaire status is the best metric by which to measure the 'super-wealthy'.
[See also: What makes an ultra-high-net-worth (UHNW) individual?]
Dr. Juerg Steffen, CEO of Henley & Partners, said: 'Not long ago, in the late 1990s, $30 million [the traditional net worth assigned to UHNWs] was considered by most banks as the fortune that was needed to meet this status. However, asset prices have risen significantly since then, making $100 million the new benchmark.'
Andrew Amoils, Head of Research at New World Wealth said: 'In many emerging market countries, there are very few billionaires, making the wealth band largely irrelevant. However, these nations often have large centi-millionaire populations.'
'The centi-millionaire wealth band is therefore a far more accurate reflection of the "super-wealthy" community in these countries.'
Who are the new super-rich?
It may not be a surprise that most centi-millionaires are white males over 55 from the US and Europe; 38 per cent of 'centis' come from the US and the majority reside in either New England or the San Francisco Bay Area.
But the picture is slowly beginning to change. The growth of the number of centi-millionaires in Asia is projected to be double that of Europe and the USA over the next decade, with China and India set to eclipse their European and American peers.
Where do centi-millionaires live?
A third of the world's centi-millionaire community live in 50 key cities, 12 of which are in the US. America is home to 3,311 centis, or 11.7 per cent of the global population.
The Bay Area has 692 resident centi-millionaires, followed by Los Angeles with 504 centis. Although New York tops the list, the number of super-rich residents has grown by just 5 per cent over the last 12 months. The Bay Area, in contrast, has seen growth of 11 per cent.
Chicago also makes it into the top 10 in ninth place with 286 centi-millionaires, but this is a significant drop of nearly 16 per cent compared to last year.  
London is the only UK city in the top 50. Once the global centre of affluence and influence, London appears to be falling out of favour with UHNWs, dipping to fourth place with 388 centi-millionaires, representing 1.4 per cent of the world's centi population.
A year ago, there were 406 centis in city, marking a loss of 4.4 per cent in just 12 months. 
Asian cities feature prominently in the top 10 
There are four Asian cities and territories in the world's top 10 centi-millionaire hotspots. Mainland China has two top 10 cities: Beijing is fifth with 365 centi-millionaires while Shanghai is sixth with 332. Singapore is in seventh place with 330 centis while Hong Kong, in eighth place, is home to 305 centi-millionaires.
Looking ahead, Dominic Volek, Head of Private Clients at Henley & Partners, said Asia and the Middle East would see big increases in the number of centis.
[See also: Staying the course: Nicolas Mirabaud on how the venerable Swiss family firm is adapting to the 21st century]
'This cohort's wealth has generally come from four sources: inheritance, selling off their small- to medium-sized enterprises, trading and investing in stock markets, and leading multi-nationals and highly successful tech companies. But even this is beginning to shift as our recent Crypto Wealth Report illustrated. There are currently 182 crypto centi-millionaires, with crypto holdings of $100 million or more.' 
Global South set to outpace traditional super-rich hubs
Hangzhou in China is expected to see the highest growth in its centi-millionaire population in the next decade with a projected 95 per cent increase, closely followed by the tech hub, Shenzhen (88 per cent).
Saudi Arabia's Riyadh, an emerging global business centre, and Delhi, India's largest commercial hub, are projected to see the third-highest growth of 85 per cent each between now and 2033, while financial capital Mumbai is forecast to enjoy an 80 per cent growth in its centi-millionaire community. Tech-friendly Austin, Texas, is projected to grow 84 per cent by 2033.
Dubai, with its vibrant and diversified economy, is not far behind Mumbai, with centi-millionaire growth of 78 per cent projected over the next 10 years, followed by China's main transport and trading hub, Guangzhou (76 per cent), and the world's most expensive city, Monaco (72 per cent). 
The numbers in Australia are also poised to increase sharply — by 67 per cent in Melbourne, 60 per cent in Sydney, and 57 per cent in Perth.
By contrast, centi-millionaire growth figures are forecast to be relatively sluggish in Los Angeles (17 per cent), London (12 per cent), Chicago (6 per cent), and Moscow (5 per cent). 
Centi-millionaires seeking global citizenship
Many centi-millionaires are seeking to spread their economic footprint. For centis in less developed countries, a portfolio of residence and citizenship options provides enhanced global mobility and visa-free access to a greater percentage of global GDP, better healthcare and education systems for their families, and increased safety and security. 
Director of Tax Services at Henley & Partners, Peter Ferrigno said: 'Countries are using these programmes to bring investment into their economies to finance new industries, and that investment has given significant input into their growth.'
Head of Henley & Partners Dubai, Philippe Amarante, said attracting and retaining centi-millionaires can significantly boost a country's economic growth, innovation, and investment landscape.
He continued: 'The race to attract and retain centis is intensifying around the world. While countries like Singapore have set the benchmark, the UAE and Saudi Arabia are not far behind. Their strategic initiatives, coupled with their unique cultural and economic propositions, make them formidable contenders in the race.
'To truly captivate the centi-millionaire, mere financial incentives and compelling investment opportunities are insufficient. Governments need to pair these with comprehensive retention tactics. Creating an all-encompassing environment that addresses the business, lifestyle, immigration concerns, and even philanthropic aspirations of these super-wealthy individuals is pivotal.'