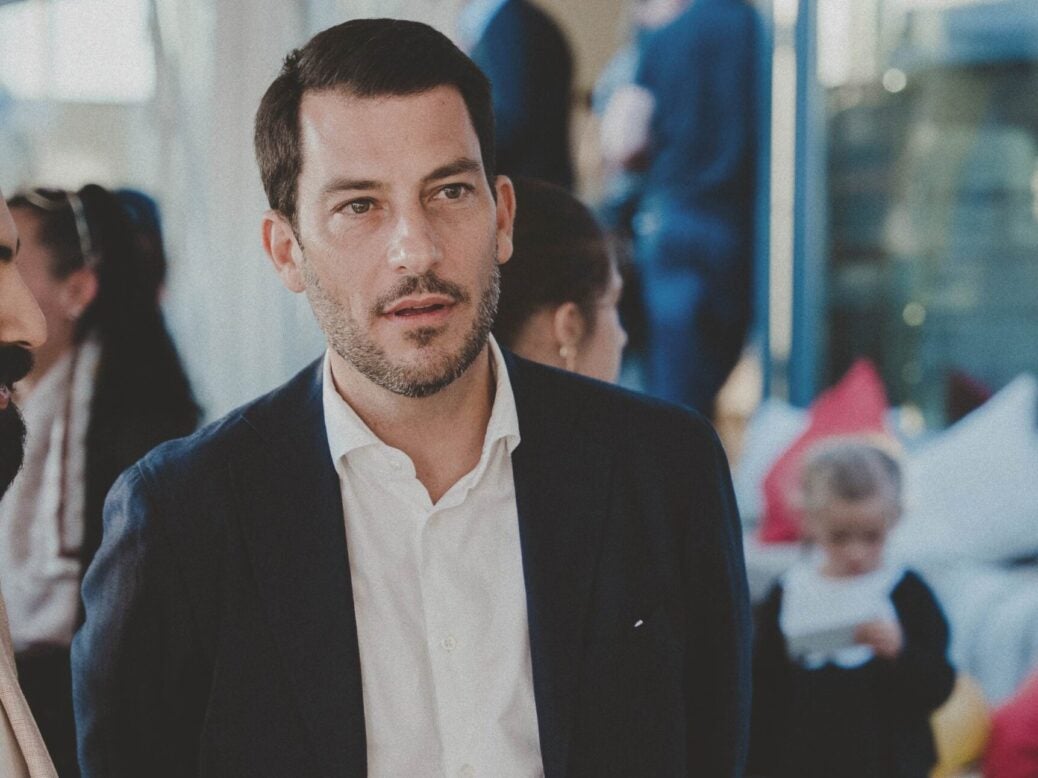 Even on a day still enough to disappoint any seafarer, it is a sight to behold. Tomorrow more than 400 sailboats, ranging from traditional yachts and multihulls to the rapid foilers of the modern America's Cup – powered by Formula One engineering as much as wind – will gather on the starting line of the 84th Bol d'Or. The race, which takes place on Lake Geneva with the Alps looming in the background, is the world's largest inland regatta and a highlight of the continental sailing calendar.
Many of the teams competing will not finish the 66.5-nautical-mile course until well into the following day, as they struggle with a lack of wind. But the distances involved don't detract from the turnout. The unique occasion draws Europe's sailing elite, including luminaries such as the UK's double gold-winning Olympian Shirley Robertson OBE.
[See also: Downfall of a banking giant: how Credit Suisse took its final tumble]
It will be a financial gathering too, with emblems of Swiss private banks, wealth managers and investment firms adorning the sails, chief among them Mirabaud, the 204-year-old Geneva institution and title sponsor for the event.
For managing partner Nicolas Mirabaud, the seventh generation to run the wealth manager, it is a chance not only to fire the starting gun but also to showcase the firm, its history and its vision for the future at a time of flux for the Swiss financial industry.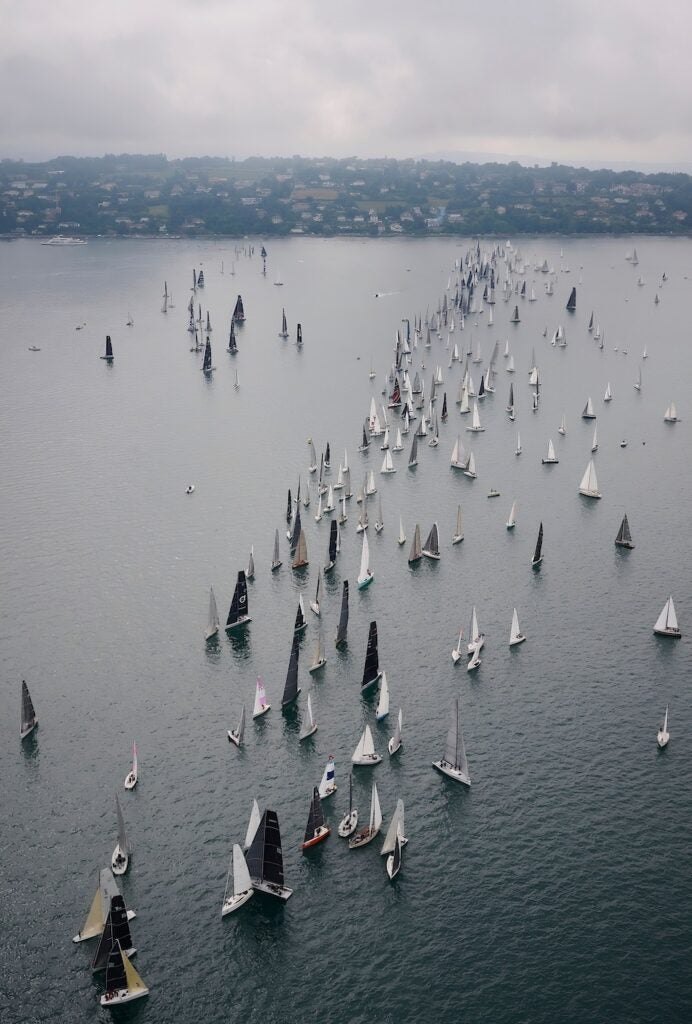 A landmark anniversary
'In 2019 we celebrated our 200th anniversary,' he tells Spear's the day before the race at the Geneva headquarters of the firm, which has CHF 32 billion (£29 billion) in assets under management. 'When you are 199, you want to be 200. And when you're 200… what do you want to do?'
The landmark year carried extra significance for Nicolas, who was named managing partner after two decades working his way up the ranks. We sit down in a plush seventh-floor meeting room, where even the pens seem expensive, overlooking – somewhat incongruously – one of the largest skateparks in Europe. Dressed in a well-cut dark green jacket, the 48-year-old Swiss explains his vision for Mirabaud as 'a 200-year-old start-up'.
[See also: The best wealth managers in Switzerland in 2023]
'It's a combination of tradition and innovation,' he says, naming as one of his top priorities a digital transformation of the business to ensure it competes by modern standards of client service. But still: 'History is super important, because history tells you that if you believe in what you do, you need to take the time to do it.'
The firm operates in 10 countries, including a Dubai office since 2007 and Abu Dhabi since 2019, giving it a strong footprint in the fast-growing Middle Eastern wealth hub favoured by growing numbers of the super-rich.
Mirabaud is still family-owned and family-led
Wealth management has been Mirabaud's main activity going back to 1819, and still accounts for more than two-thirds of the business. About a quarter is asset management, which dates back to the 1970s, and the remainder in a more recent corporate advisory business line. Four managing partners, three of whom are members of the Mirabaud family, lead the business. The eldest is Yves, uncle to Nicolas and a managing partner since 1996.
'It's a family-owned business and a family-led business,' says Nicolas. 'We don't have any external shareholders; we don't have to please any stock markets. So this is why we have the time to implement what we think is good for our clients and good for our employees and good for the bank.'
He is well aware of the importance of the family heritage, not least in the context of sailing, with Mirabaud supporting the sport since the 19th century. An 1888 photograph in the family archive shows the Squaw, one of the first racing yachts on Lake Geneva, which was owned by Ivan Mirabaud, great-grandfather to Yves.
Nicolas had to serve a long traineeship; his surname didn't prevent him from beginning his career at the cash desk before rotating through other parts of the business. 'Then I started as an assistant in wealth management. I started to build my own book, and now I am in charge of wealth management,' he says.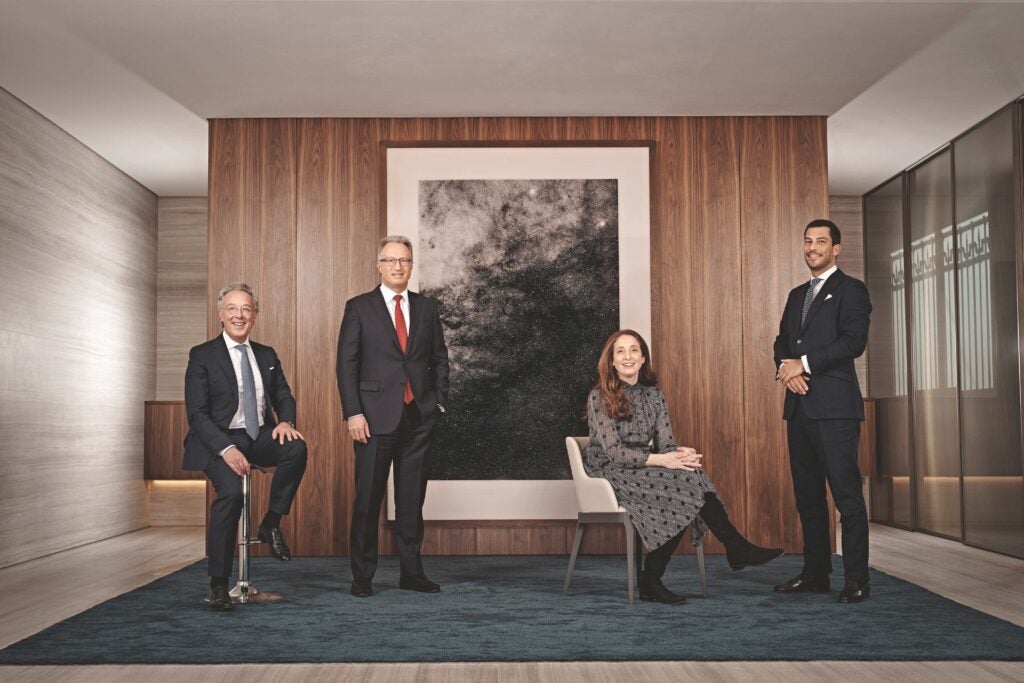 Blurred lines
There has been plenty of change during that time. A decade ago, Nicolas says, about 80 per cent of the conversation with private clients was about their investment portfolio. Now it is perhaps half that much, in large part because private wealth and corporate wealth have become so intertwined.
'Before it was really separated – you had a bank for your company, you had a bank for your private wealth. Now you use the private wealth to finance some businesses [or] give money to your children for their start-up. So if we only focus on the [investment] portfolio, we address only 30 per cent of the conversation.'
That trend helps explain Mirabaud's growing corporate advisory business, which helps clients who want to sell or pass on their company, or raise funding.
[See also: The UHNW non-doms leaving the UK to escape a Labour government]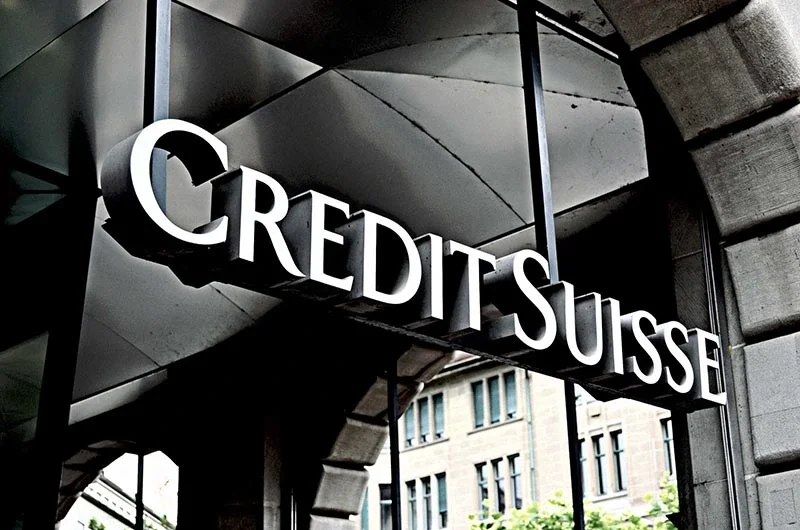 Everything has become more complex and more international, too. 'Some years ago, the competition that we had were a few banks around us,' he says. 'And then it moved to the other banks in the country, and then it moved to the other banks in Europe, and then worldwide.' There are also more advisers to deal with. 'More and more, our clients have numbers of people around them. That was not the case 15 years ago.'
The firm operates an open platform in which client assets can be invested in Mirabaud funds or externally managed funds. Clients have become more engaged, says Nicolas. 'Clients want to understand where the money is going. They want to understand the impact of the money. They want to understand a rationale behind the investment.'
One-click banking
Perhaps the most significant change, particularly in the context of recent banking ructions in Switzerland and the US, has been the ease with which clients can now move their funds: 'Fifteen years ago when you wanted to close an account, you had to go to the bank. You had to queue. Now you take your mobile phone and you transfer your money in two minutes.'
The regional banking crisis in the US and subsequent collapse of Credit Suisse, which was absorbed into UBS in March earlier this year, showed how quickly situations can develop.
[See also: The best private equity and alternative asset advisers for ultra-high-net-worth individuals in 2023]
'Switzerland is part of a global economic system. We don't have silos any more,' says Nicolas. 'So of course, the impact of some crisis in one part of the world moves very fast to another part of the world. I have to admit that the image of Switzerland has suffered a little bit from [the] episode from Credit Suisse. But this is not the first time there is a big company that has some difficulties in Switzerland… I have no doubt that people still consider Switzerland as an environment which is safe. We always speak about stability of the government, of the currency, of the economy in Switzerland, and sometimes it seems a little bit cliché, but at the end of the day, it's not [just] a cliché.'
As a firm, Mirabaud co-founded one of the first fund of hedge funds in the 1970s, investing in the likes of George Soros. The entity, Haussmann Holdings, still runs and has big allocations with top funds including Marshall Wace (run by GB News investor Sir Paul Marshall and Ian Wace) and Sir Christopher Hohn's TCI Fund Management.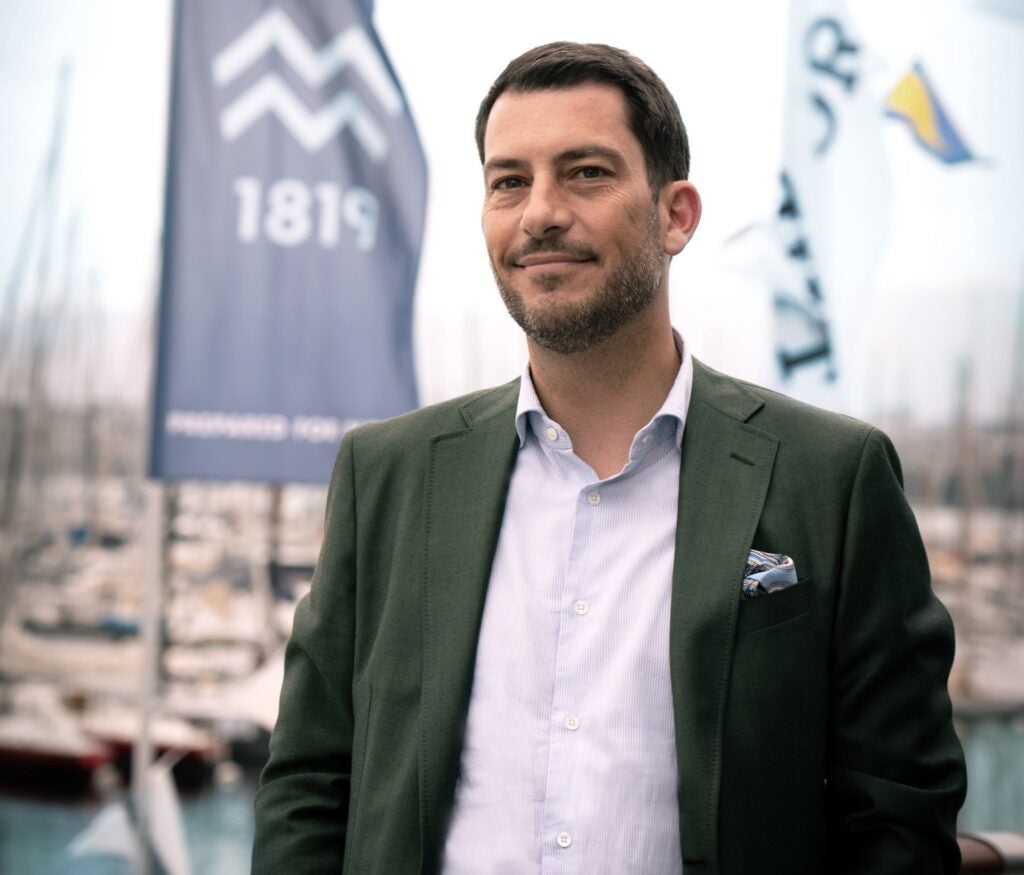 Private equity: proceed with caution
The past decade has seen much quicker growth in private assets, a trend Mirabaud sought to capitalise on by starting its own private equity partnerships in 2017. The firm has invested in everything from Paris real estate to products developed by French chef Alain Ducasse.
Nicolas is nonetheless cautious about the asset class: 'The risk with private equity and private assets is it's very trendy. Everybody speaks about private equity. Every time I meet someone, he or she tells me he is in private equity. There is a saying: when your taxi driver is telling you that you should buy that stock, [that] is the moment when you should sell that stock. Today, even taxi drivers speak about private equity. I think that one should be very careful, because it is a very long-term investment. It is not made for every type of person – it carries a lot of risk, especially if you invest directly into companies. It's not like a Nestlé share.'
[See more: Why the Great Wealth Transfer will be a dangerous time for global capitalism]
A certain degree of cautiousness has been integral to this Swiss organisation's approach – and family ownership is key to its longevity, says Nicolas. 'The average [tenure] of a CEO in the finance industry is a few years,' he says. 'By the time that person tells you something and implements that thing, if you have some questions or some difficulties, that person will be gone, to another company. I'm here. I will be here in five years, in 10 years and 15.'
Experience and longevity are important. If further evidence were needed, it arrives on the water the next day, when the 2023 Bol d'Or is claimed by a team overseen by Swiss veteran Christian Wahl, the 'Wizard of the Lake'. The old-timer triumphed for a record ninth time as the modern foiling craft lost their advantage in such light winds.
Nicolas Mirabaud – though he embraces change – may take the result as a sign that his firm's long-held, stable approach and deep experience can help it prosper in the years ahead.
This story first appeared in issue 89 of Spear's, available now. Click here to buy a copy and subscribe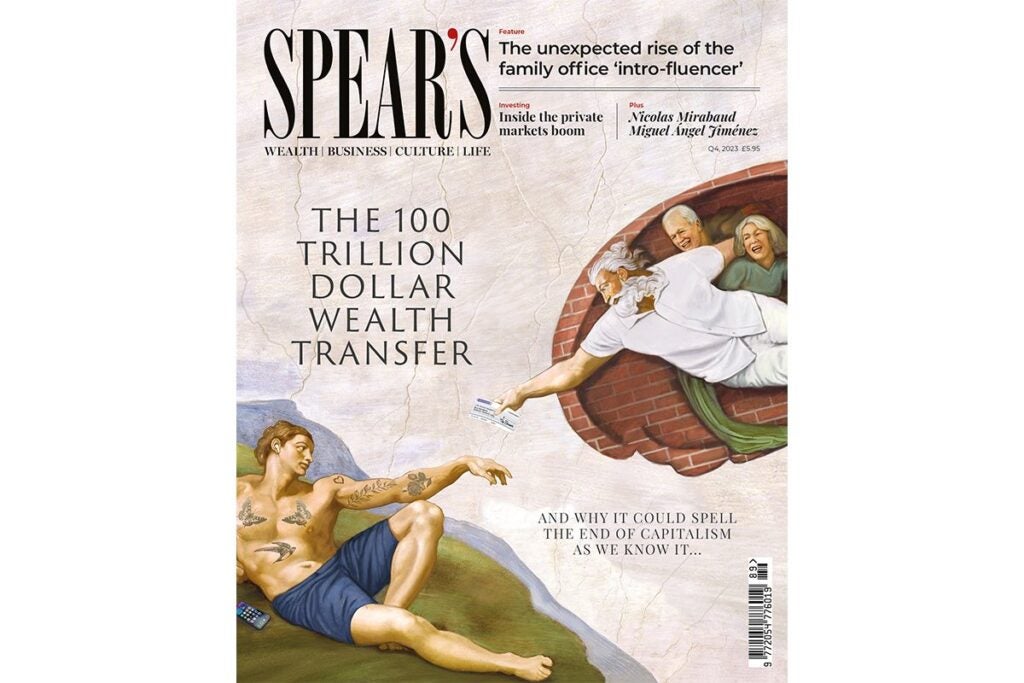 Discover more with Spear's