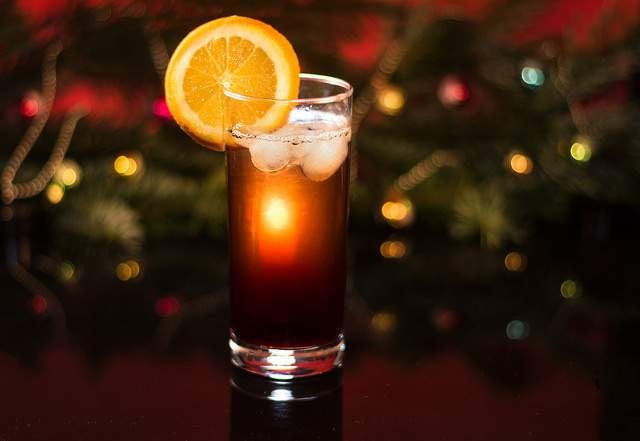 Christmas provides an ideal opportunity to partake in some very special beverages, writes Jonathan Ray
For those of us poor souls who suffer from Christmas Affected Doom Depression and Despondency (known colloquially as CADDAD), the festivities are never less than testing. And it doesn't help that the first Christmas cards, baubles, mince pies and goodness knows what else appear in the shops almost before summer is done. There have even been festive dog chews on display in my local supermarket since the second week of September.
I used to run away and hide at Christmas, but since I married and had kids that particular luxury has been forbidden me. So it is that I now stand and fight, emboldened, needless to say, by some fine liquor. And that, of course, is the best thing about Christmas: we are able – nay, encouraged – to drink really good spirits, liqueurs and digestifs.
There's never been a better time to be a spirits lover. Not only are we in the midst of a gin and cocktail revolution, there are also all manner of wonderful spirits now flooding our shores, from Japanese whiskies to craft-distilled Mexican tequilas and fabulous toffee-rich Caribbean rums. You will, of course, encounter the likes of Cointreau, Grand Marnier and (shudder) even Baileys this Christmas, but I hope you will look further afield too. Below are five suggestions to set you on your way.
Mentzendorff Kümmel
£23; Master of Malt
I get through buckets of Mentzendorff Kümmel at Christmas and with good reason: there is no better digestif. Not only does it make/keep you pleasantly squiffy, but just as your shirt buttons are popping it also helps ease down the heaviest of Christmas lunches in a way that no other drink can. Basically, it's grown-ups' gripe water: syrupy sweet, with a delectably spicy aniseed note followed in turn by a pure, dry finish that soothes and comforts all the way down. It's a festive essential.
Nardini Mandorla Grappa
£40; The Drink Shop
As we all know, grappa generally needs to be approached with extreme caution. Steal upon it quietly and nonchalantly with no quick movements and never look it in the eye. This, though, is a veritable pussycat of a grappa, produced by the oldest producer in Italy. It's delicately flavoured with almonds, absurdly, soft, mellow and gentle, and exceptionally easy on the stomach. It's perfect lunchtime fare, with marzipan notes and a long dry finish.
Foxdenton Winslow Plum Gin Liqueur 
£23; Foxdenton Estate
You can't hope to get through the festivities without a warming glass or so of fruit-flavoured gin. Sloe gin is the most obvious one to aim for, and the blessed Foxdenton makes a superb one. Its Winslow Plum Gin, though, is even better, a thing of wonder, made from Opal, Victoria and Jubilee plums. When added to a glass of fizz it makes a perfect 11am reviver and when drunk neat or on the rocks, a sublime after-dinner treat.
Frapin Château de Fontpinot 1988
£115; Premiers Grands Crus
Christmas wouldn't be Christmas without fine cognac, and this is about as fine as cognac gets. The Frapin family have been distilling cognac since 1270 and this is one of the treasures of their private reserves, from grapes grown in the vineyard that surrounds Château Fontpinot. Only 1,000 bottles were made and it's exquisite, full of dried and candied fruits with an added hint of vanilla and a rich, almost creamy finish.
Glenmorangie 'Signet' Highland Single Malt Scotch
£135; Whisky Exchange
If you like whisky, you'll know
and love the complexity and elegance of the 10 Year Old 'Original' from Glenmorangie. And if you know and love the 'Original', you'll adore this, with its preserved orange, toffee and vanilla notes. Some of the whiskies used in Signet's creation are almost 40 years old and the result is a worthy winner of Whisky of the Year at the 2016 International Whisky Competition. You need look no further for your festive single malt.
Photo credit: Theo Crazzolara @Flickr
Related
December PPFM – everything to see, spend and do
Nick Foulkes: Why craftsmanship makes us feel so good
How Vietnam is changing: local artists offer a new perspective