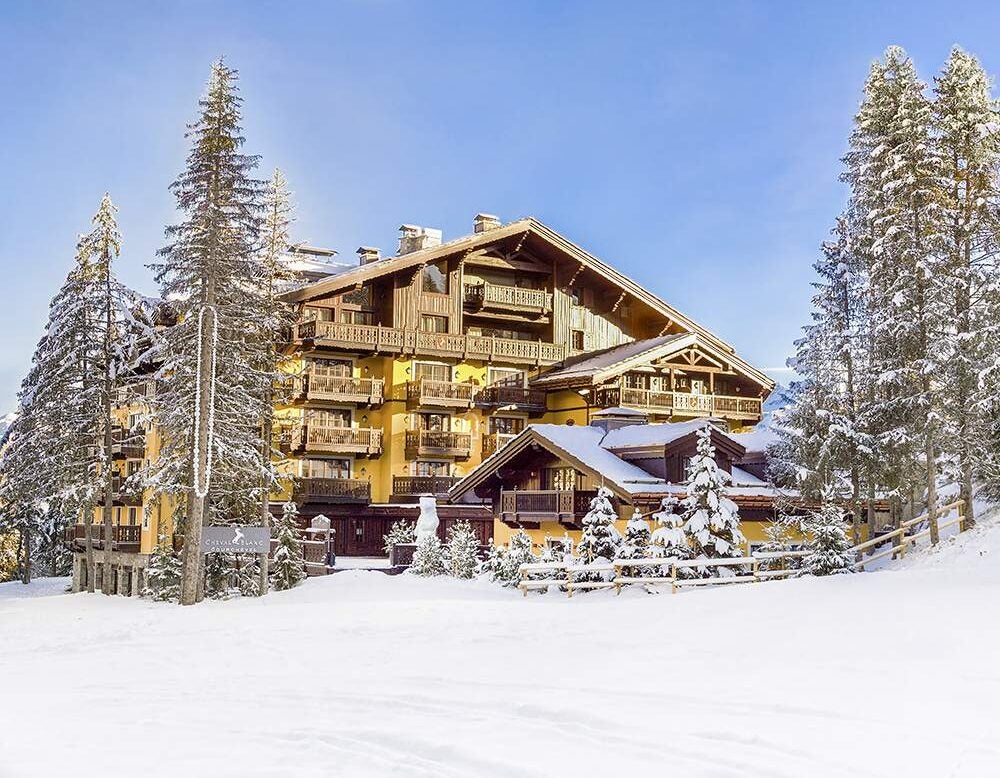 Expectations can be as elevated as the location when it comes to luxury ski resorts, writes Olenka Hamilton
You might not know it, but in the serene Alpine environs of altitude 1850 Courchevel a Darwinian struggle has been taking place ahead of your weekend mini-break. With more five-star hotels than any ski resort in the world, Courchevel has been frantically preparing for the winter season, which starts on 8 December.
Or so Laurent Branover tells me. The general manager of LVMH hotel Cheval Blanc Courchevel says he can't afford to rest on his laurels in a hotel where rooms cost an average £2,500 a night. 'Because we are only open for four months and our prices are, let's face it, high, we have to be running at full steam on day one,' he says, with the steel of war in his eyes.
Although he can expect a very solid 70 per cent guest return rate, it's still a relentless battle to stay ahead, not least because Cheval Blanc sits beside Les Airelles, 1850's first luxury hotel, which is all crystal chandeliers and purple velvet. Plus, a new and ambitious hotel pops up every year and joins the race.
Cheval Blanc, a converted chalet with just 36 individually designed bedrooms, prevails largely because of its aesthetic, which is to feel like a home, 'but a unique home', says Alice Gay, the hotel's events manager.
It's certainly true your average home doesn't have Alpine views, its own interior designer, a Guerlain spa, three restaurants (one of which has three Michelin stars), a collection of modern art, and a bar with a rolling programme of musicians shipped over from Paris, where they enjoy considerable fame. When I arrive on Friday evening, I go straight to my room, where I'm able to watch the sun setting over the slopes from the (supreme) comfort of my bed.
The next morning, I discover I can literally ski out of the back door – a vital consideration for us Brits, who, Branover observes, differentiate themselves by a particularly furious appetite for skiing: 'Other nationalities might take it easy in the afternoon, spend some time in the spa, but the British, they just love to ski.'
Cheval Blanc eliminates all possible faff on the way, helping you with your boots and skis as you just sit back on a cloud of soft white cushions.
I do leave myself a bit of time in the afternoon, however, to go and see hairdresser John Nollet, who outside the ski season can be found in his Paris salon with clients like Uma Thurman and Johnny Depp no less, though you won't hear it from him. Tall, dark and devilishly handsome, he cuts my long, straggly hair to shoulder-length in five minutes flat. Somehow, it frames my face in the way I always dream but never truly believe my next haircut will. He then clips a feather hair-piece of his own design casually on to the side
of my head, brings me some red lipstick and sends me out into the Courchevel nightlife feeling like a supermodel.
It is, however, an unlikely supermodel who sits down to eat the mother of all meals at Cheval Blanc's 1947, which received its third Michelin star last year. It feels a bit like a spaceship, with white, geometric furniture, each round table bathed in an eerie spotlight.
The tasting menu is a 3½-hour gastronomic extravaganza with wine-pairings and theatrics curated by chef Yannick Alléno, who made his name at the Maurice hotel in Paris.
Delights are too plentiful to list, but mention should go to the baffling 'foie gras poached in a sea urchin jus with dates and mushrooms from Savoie with the Taste of the Sea'. Served in mini-bowls piled on top of one another with holes in the bottom allowing the foie gras to absorb the urchin juice, this dish, like everything at Cheval Blanc, creates an exciting and harmonious effect on the palate.
Web chevalblanc.com/courchevel