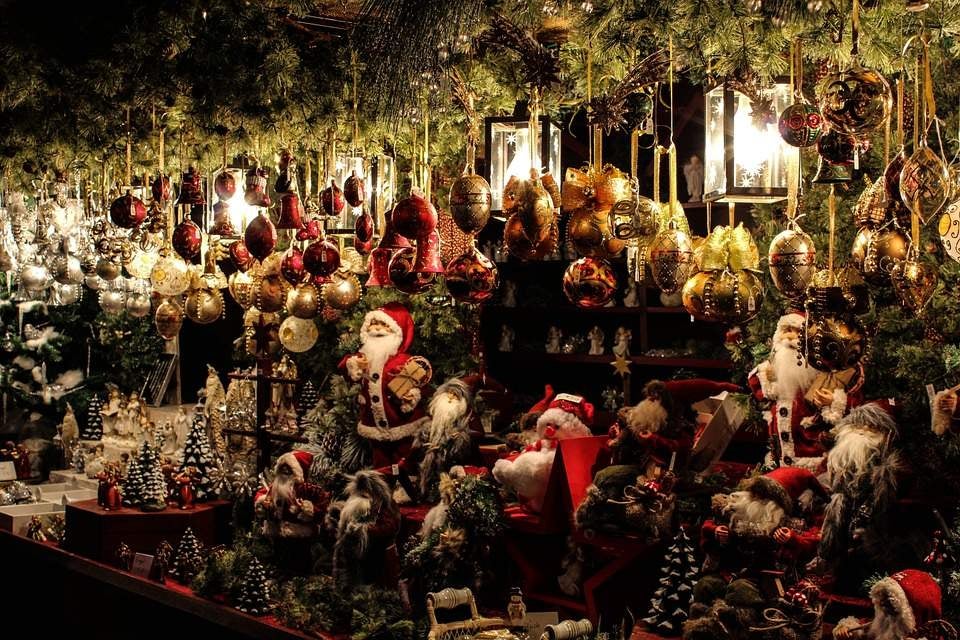 In this age of mass consumerism, a celebration of craftsmanship is just what we need to remind us to look beyond the cult of big brands, writes Nick Foulkes
In September I headed to  Venice for the inaugural edition of Homo Faber, a quite remarkable undertaking invented, backed and bankrolled by Johann Rupert.
In brief, the Richemont tycoon is afraid that AI will take destroy jobs and, having done rather well out of human creativity, he is keen to reassert the dignity of the craftsman and raise awareness of the wonderful things that human beings are capable of making with a few basic bits and pieces and a dextrous pair of hands.
Craft used to have a bad rap – all organic vegan wind chimes and cement-coloured knitwear woven from lumpy porridge – but recent years have seen the creations of the human hand begin to regain their rightful position in the pantheon of desirability. Our magpie-like desire for shiny newness has been tempered with the appreciation of the cultural irregularities of human creation.
Homo Faber was a glorious celebration of all this and it blew me away. It had about as much in common with the clichéd idea of a 'craft fair' as a mobility scooter does with a Rolls-Royce Phantom. I almost suffered an attack of Stendhalism, such was the level of beauty and ingenuity with which I was confronted as I wandered around the Cini Foundation, an old convent set in tranquil gardens on the island of San Giorgio Maggiore.
A hand-built helicopter shared a hall with bespoke motorcycles, leather-clad Vespas and restored Ferraris; a swimming pool was filled with couture. Everywhere one looked were talents that delighted the eye and intrigued the mind, whether fore-edge painting of old books or the making of bespoke fans. I immersed myself in the culture of Aubusson tapestries, and my wife tried her hand at Lesage embroidery.
It reminded me of why I was attracted to what is now known as the luxury goods industry in the first place, and it was a perfect antidote to the cult of the manager, who supplies a non-specific, multi-purpose methodology that I believe is injurious to the essence of what legitimate luxury and true quality is. An understanding of the role of the craftsman in our culture can be added to the long list of things they probably don't teach you at Harvard Business School.
Once upon a time, the brand logo was like the signature on a work of art, a sign that the maker was proud of his work, a guarantee of sorts.
But as marques have passed from their founding families into corporate ownership, the logo has become abstract, almost conceptual. No longer the signature of a 'real' person, it becomes a trope or meme, the plaything of designers and marketing departments. Appreciation of quality has been traduced into mere logo-recognition and bulimic consumption animated by the stimulus of social media.
To treat objects this way is an abnegation of a part of one's humanity. In handling objects that have been made with pride, cleverness, care and skill by other human beings and by truly appreciating, respecting and understanding the effort and expertise that have gone into them, we become better people. Objects of beauty and utility made by hand with skill and imagination are among the greatest of humanity's creations, and you don't have to take my word for it – it would appear that God is of the same opinion.
Perhaps the greatest compliment a son can pay his father is to enter into the family business, and it is testimony to Jesus's highly developed sense of filial responsibility that he took after both his fathers, going into his immortal parent's business of saving humanity from itself, but also finding time, as shown in the painting Christ in the House of His Parents by Sir John Everett Millais, to help his mortal father in the rather more humble parental business of carpentry.
The image of the son of God putting in a few hours in the paternal workshop is a charming one. We happen upon this family group just as the young Jesus has caught his hand on a nail. His mother is comforting the brave young lad, his father looks at this injury in the workplace, while a young John the Baptist brings a bowl of water to clean the wound. Of course, it is all a dreadful premonition of what is to come: the nails, the wood, the agonising and cruel death on the cross. But it is also a celebration of the Arts and Crafts that aesthetically minded Victorians championed in the face of industrial mass production.
I know it is a risky thing bringing talk of religion into Christmas, but at the time of the Feast of the Birth of Our Saviour, a festival inalienably associated with the giving and receiving of presents, I wonder why there is not more emphasis laid on
the role of Christ the craftsman.
Nick Foulkes writes for Spear's
Image credit: Gellinger
Related….
Alan Greenspan: 'The system is eventually going to unwind'
1% is a fair price to pay for a soft Brexit
The straw between hurricanes: postcard from Montenegro
Lloyd Dorfman on UHNWs: 'You don't see a huge number giving'
Revealed: the top HNW advisers working in art, wine and classic cars in 2018