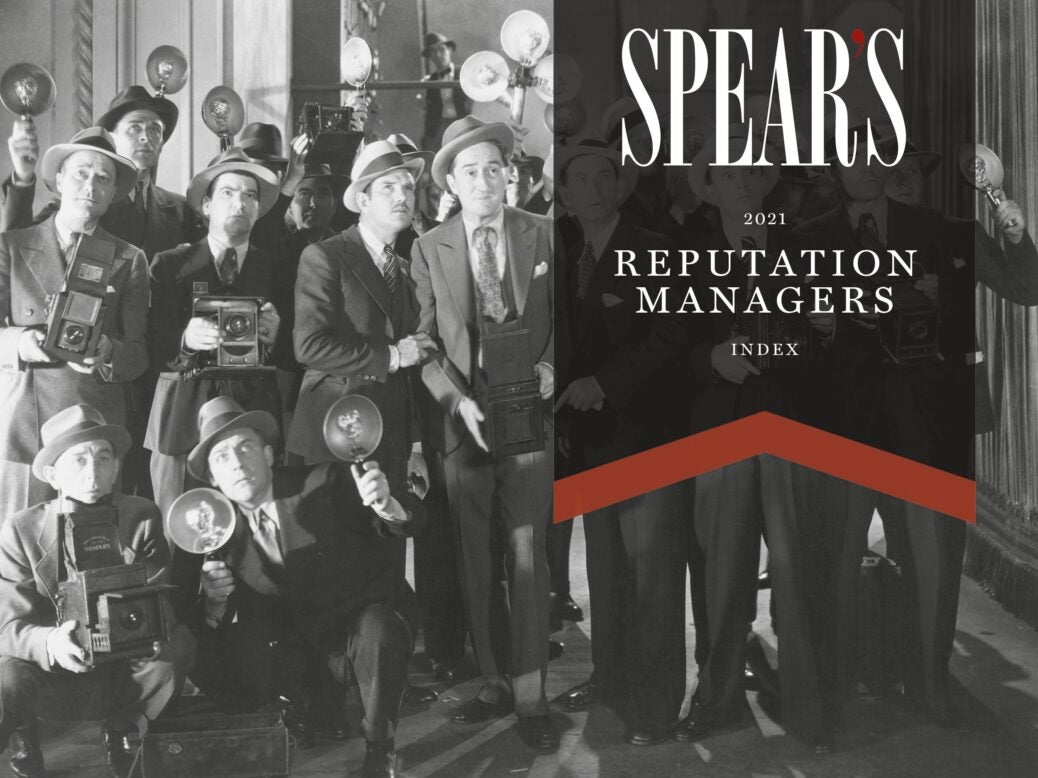 Welcome to the Spear's Reputation Management Index, our ranking of the best reputation managers and lawyers in London and beyond 
The 2021 edition of the Spear's reputation management index is here. We present our Top Ten, Top Recommended and Recommended names in reputation management and law, exhaustively compiled by the Spear's Research Unit.
Featuring many of the leading industry figures familiar to readers of Spear's – and a few new names too – we've profiled the leading advisers in the field. Click below to access the rankings:
The best reputation lawyers for high-net-worth individuals
The best reputation managers for high-net-worth individuals
This year's index arrives at a strange time in the world of reputation. In our briefing section, published alongside our rankings, we examine some of the key themes on the minds of practitioners and clients.
After the eye-watering Johnny Depp libel case last year, we take an in-depth look at the state of defamation with the help of some Top Ten lawyers – and look at some of the other times defamation went wrong. We ask what the age of cancel culture means for reputation managers and meet a studio tailoring reputation management to generation Instagram. We also talk to Andy Coulson about his unique insight into reputation management and ask the experts about what to do when blackmailed.
Spear's rankings are drawn up on the basis of peer nominations, telephone and face-to-face interviews, data supplied by firms, as well as information gathered by the Spear's editorial and research teams.
To explore all the Spear's indices, and to find the private client adviser who is right for your specific requirements, go to the Spear's 500 website. To receive relevant research updates from Spear's – and thereby give you and your firm the best chance of being included in future Spear's indices – please register here.
Image: Everett Collection/ Shutterstock