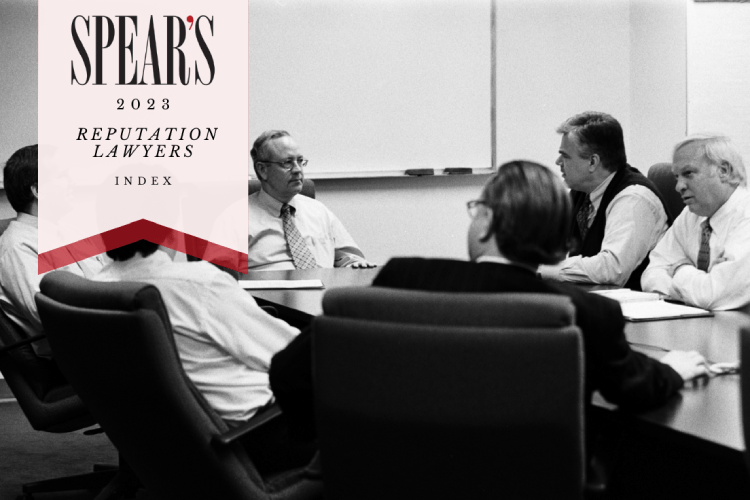 Part of the Spear's Legal Indices
For high-net-worth individuals (HNWs), reputation and privacy are valuable assets. When they are placed under threat — whether by the press, individuals on social media or other actors — the right lawyer can be indispensable.
A reputation lawyer can assist with matters of defamation, privacy, data protection and a number of other legal issues that can cause damage to an individual's reputation, advising on the best strategy and course of action. They can take action, warning potential publishers of the possible consequences of their actions, and their words carry weight due to their legal standing.
In the table below, we present our Top Ten, Top Recommended and Recommended reputation and privacy lawyers, along with their specialisms and notable clients. The list is London-centric, but includes practitioners who operate in jurisdictions all around the world.
The Spear's rankings are drawn up on the basis of nominations by legal peers and opposite numbers in reputation management, telephone and face-to-face interviews, data supplied by law firms, as well as information gathered by the Spear's editorial and research teams.
Click on the individual names below to be directed to their profile on the Spear's 500 website.
To receive relevant research updates from Spear's – and thereby give you and your firm the best chance of being included in future Spear's indices – please register here.
To explore all the Spear's indices, and to find the private client adviser who is right for your specific requirements, go to the Spear's 500 website.