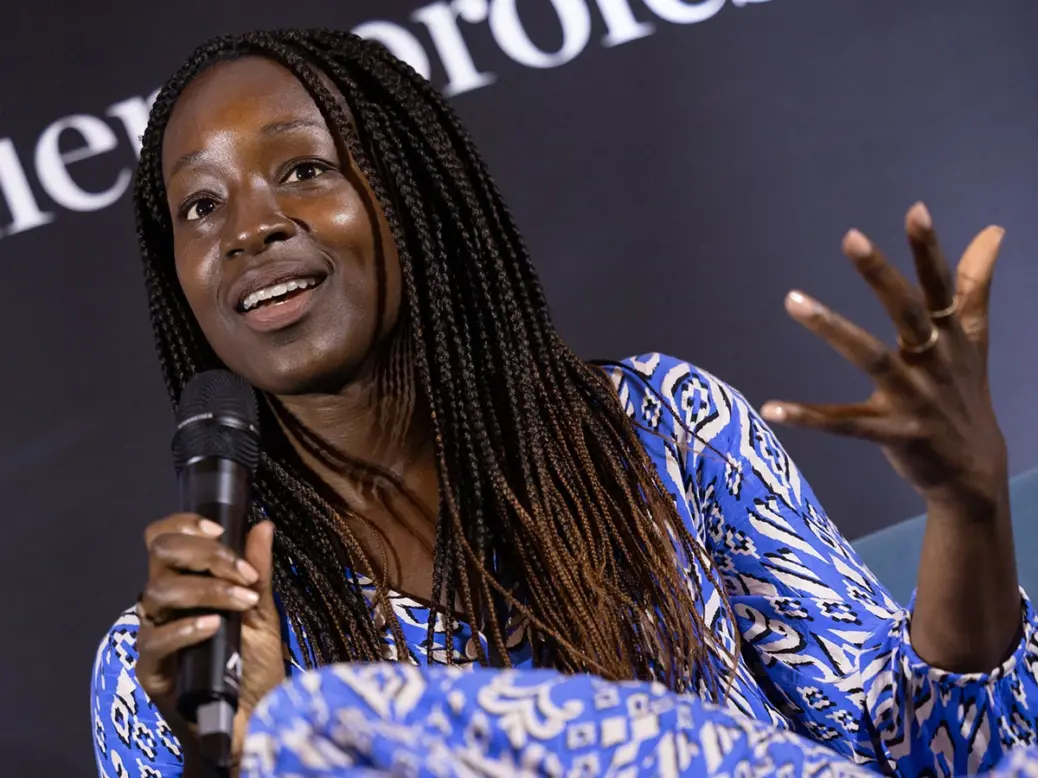 Wealth inequality and the affordability of housing and healthcare are pushing the UK towards economic collapse and 'civil unrest', a leading wealth campaigner told the audience at Spear's 500 Live.
Stephanie Brobbey's comments came in a panel event sponsored by St James's Place at The Savoy in London on 28th June.
The founder and CEO of the Good Ancestor Movement drew on research by French bank L'Atelier BNP Paribas that places the UK in second-to-last place out of 36 European countries for social mobility, and its ability to deliver high wages and low living costs.
Calling for a more 'regenerative and distributive' system, Brobbey echoed comments by French economist Thomas Piketty in questioning whether the UK is 'heading backwards towards 19th century levels of inequality'.
'Our economic system, as it stands today, is not capable of being sustained in its current capacity. It will collapse at some point,' Brobbey told the crowd of private wealth advisers. 'And there is an opportunity to participate in being part of that transition to an economic system that works for everyone.'
'Everyone who is alive at this time has an opportunity and a responsibility to respond to that meaningfully, and that includes private wealth advisors,' she added. 
In a panel entitled 'The evolution of stewardship – and the rise of the progressive wealth holder,' Brobbey was joined by Alexandra Loydon, who serves as the private client director at St James's Place, and Julia Davies, an impact investor and member of Patriotic Millionaires UK, a campaign group aiming for the ultra-wealthy to pay a greater share of tax.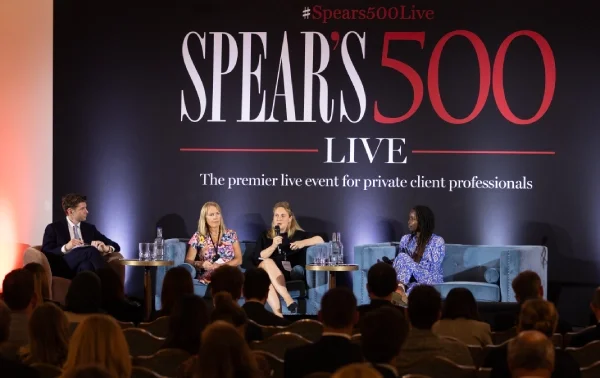 [See also: Why Canary Wharf faces its biggest challenge yet, from the property experts at Spear's 500 Live]
Julia Davies told the audience that being able to afford a house and having access to 100 per cent mortgages allowed her to use that equity to set up her business, Osprey Europe, which she exited in 2018. 
But with today's expensive university fees and rising house prices, she expressed concern that these opportunities would not be available for most young people now. 
'We built up equity to set up the company. And that's not a situation that I think many young people would find very easy to achieve these days, so I think that's a good example of how things have changed'. 
[See also: Bill Browder tells Spear's 500 Live why it might be time for a new 'Iron Curtain']
'I was in direct conflict with the world that I envisaged'
Davies said that increasing wealth inequality in society in the past few decades prompted her to join Patriotic Millionaires UK, a campaign group featuring a host of wealthy figures who want UHNWs to pay a greater share of tax to contribute back to society and tackle 'extreme wealth inequality'. 
'It's just plain good manners for people that have got the money to do so to pay more in taxation,' she said.
'If you're a wealth manager, think about who your new client is going to be. They're potentially going to be the children – the next generation of your current clients. And they're going to look at what job their parents did, and what job you did if you're advising them,' Davies said. 
Such inequality has been exacerbated in recent years, Brobbey said. 'We're living at a time where two-thirds, I think, of all new wealth that was generated since the pandemic has accrued to the richest one per cent in the world. And there's a whole system that enables that to happen.'
Brobbey, meanwhile, qualified as a private wealth lawyer in 2011. At the time, she says there was a large amount of rhetoric 'about the threat of a Labour government and the threat of taxes going up'. Later, she 'began to feel quite agitated about this.' 
'I was part of a system that would help lots of people get the safety deposit box in the sky… my position personally became untenable because I realised I was in direct conflict with the world that I envisaged.'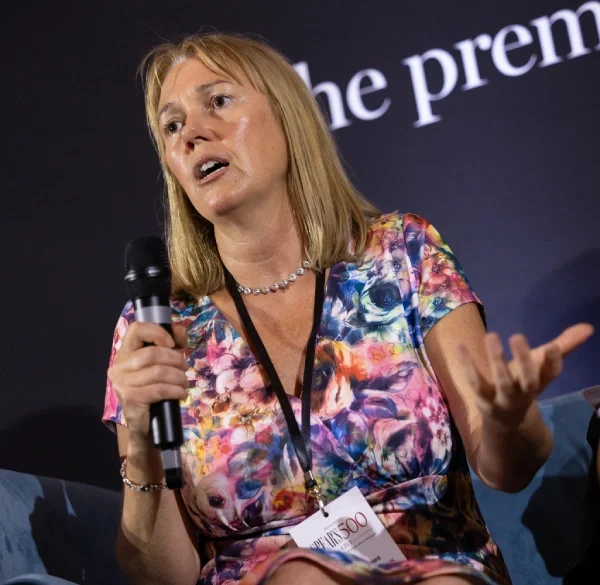 [See also: The multimillionaires who want the ultra-wealthy to pay more tax]
Why the private wealth industry has 'an enormous opportunity'
Alexandra Loydon, meanwhile, said she qualified as a lawyer against the backdrop of changes to tax legislation in the mid 2000s. 'I remember at the time, we were all scrambling around trying to find ways to mitigate it'. 
However, Loydon said that over the past 15 to 20 years, there has been a 'greater acceptance' among the wealthy of the need to contribute back to society. Part of this, Loydon added, was a younger generation, more interested in wealth stewardship, who wished to deploy their capital in ways which had the most impact.
'Over the past couple of years, the focus on a more impact-investing approach has certainly [been] driven by that millennial generation.'
Loydon told the audience how her firm had implemented an impact sustainability fund, and works closely with the next generation of wealth holders through education programming, in conjunction with Imperial College London. 
'We have, as an industry, an enormous opportunity,' she added. 'We are part of that genuine change. You look at the level of wealth, that collectively we manage in this room, the impact that we could have is absolutely enormous. 
'And I do genuinely believe that we all have a role to play, not just in facilitating what the next generation of clients want, but educating the current generation of clients as well.'
Watch the full session: 'The evolution of stewardship — and the rise of the progressive wealth holder'
---
Held at The Savoy in central London, Spear's 500 Live 2023 was sponsored by Archax, the Charities Aid Foundation, HCA Healthcare UK, Henley & Partners, St. James's Place Private Clients, and Unica Capital.