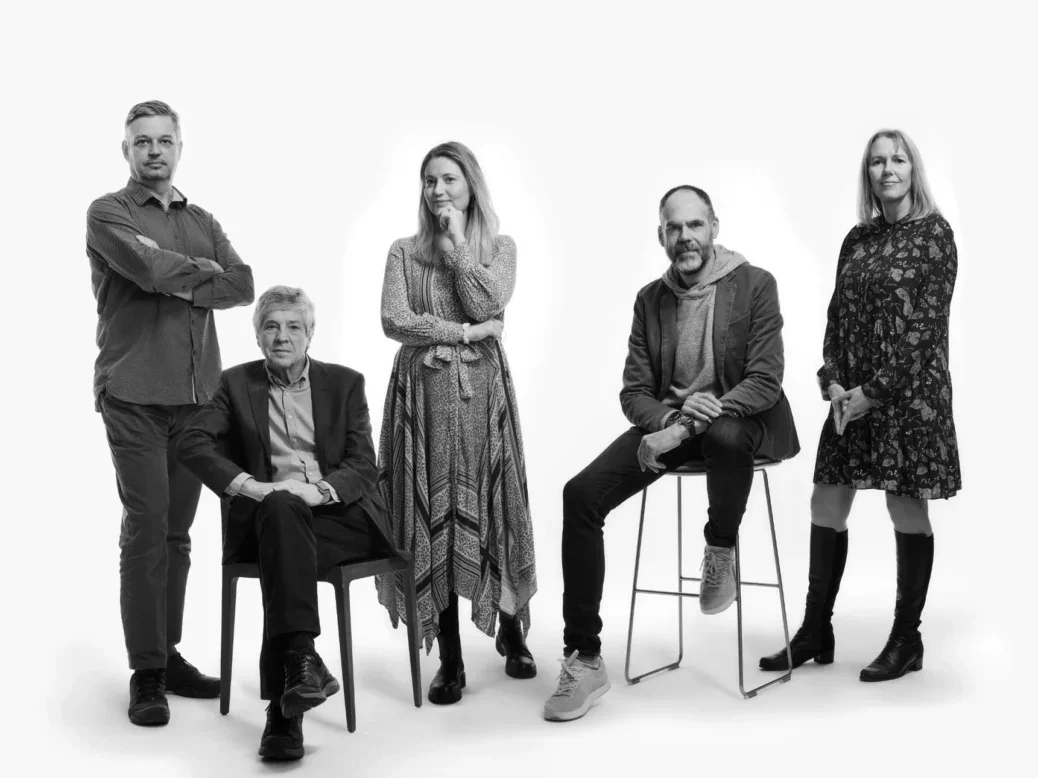 There's nothing wrong with anyone being wealthy,' environmental impact investor Julia Davies reassures me. 'And if people have worked hard, they've taken risks… it is absolutely right that people are able to then benefit from that and enjoy their wealth. I don't think there's anyone in our group that doesn't think that is the case!'
But during my conversations with Davies and other members of Patriotic Millionaires UK (PMUK) – a campaign group made up of wealthy entrepreneurs – precious little airtime is given to the virtues of free enterprise, or to celebrating the wheels of risk and return that have generated their sizeable fortunes, not to mention jobs and incomes for countless employees.
Instead, when we speak between flashes of the camera at the Spear's photoshoot, the chief topic of conversation is worsening inequality in the UK and what, on their website, the group's members describe as their 'shared mission': 'to leverage the voice of wealth to build a more just, stable, and inclusive economy and to accelerate the end of extreme wealth.'
Julia Davies – Osprey founder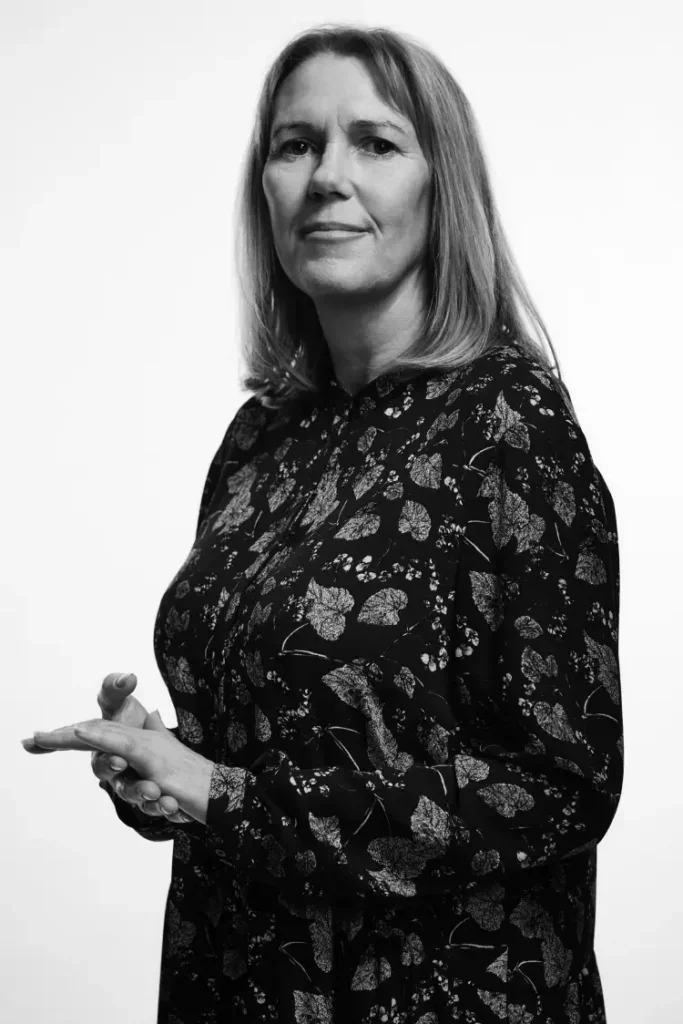 Davies, an outdoorsy dog-lover who now lives close to the beach in Dorset, sold her house in the early 2000s to generate the funds to bring Osprey – then a little-known American travel-bag company – to Europe. Her own hefty gamble would eventually result in a business generating revenues in the tens of millions each year, before her exit in 2018.
'Earlier in my life, I made money from working,' she says. 'Many people, that's how they always make money – the people working in our schools, working in our NHS. But once you get to a certain level of wealth, you're making money from your money.'
And that, to her and the other 30 or so members of PMUK, is the problem – the decoupling of wealth and labour that allows, as they see it, the rich to become richer, without doing much at all, while the majority of the population struggles along against the backdrop of declining real wages and a deteriorating social safety net.
Graham Hobson – Photobox founder
Graham Hobson, a fellow PMUK member with a pensive demeanour, agrees. He founded a business called Photobox in his mid-thirties. On its first day of operation in the year 2000, the photo-printing company's website generated just £2.70 in sales, but it would go on to become 'Europe's largest tech personalisation company', acquiring competitor MoonPig in 2011 and later generating annual revenues of around £300 million.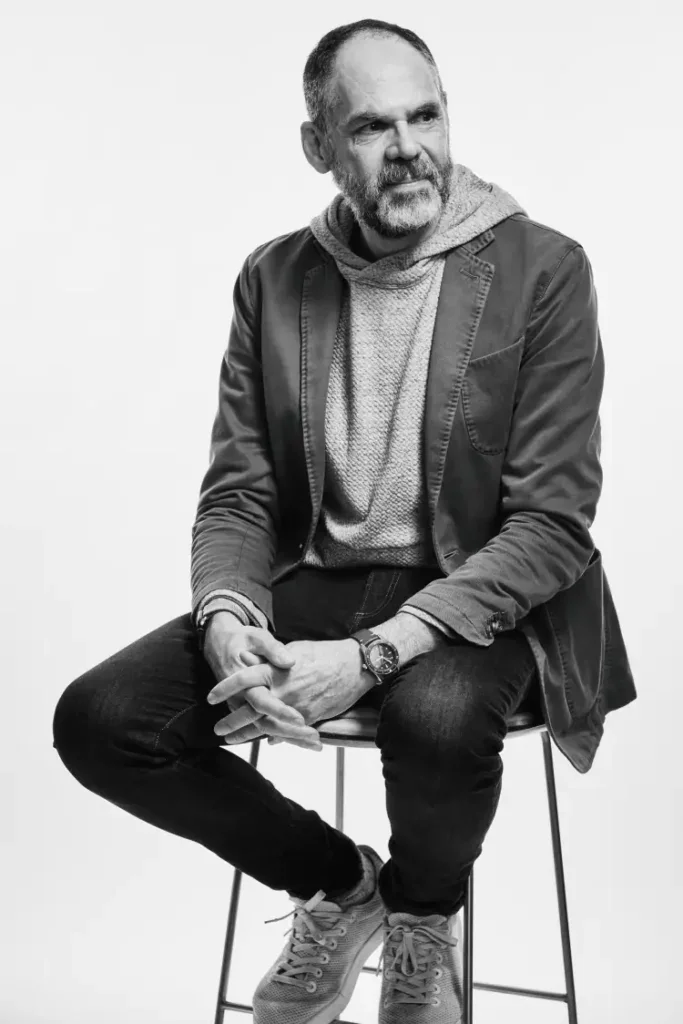 'I would have been happy to pay a lot more tax than I did, because it all felt like a windfall to me,' Hobson says, adding that with entrepreneurs' relief 'I was only asked for 10 per cent' on millions in earnings. 'That felt wrong.'
Hobson explains how, over lockdown, that feeling, combined with his awareness of inequality and the parlous state of the government's finances, prompted him to start thinking of solutions.
'I kind of did some back-of-the-envelope calculations, and I looked at if you could do a one-off wealth tax.' He experimented with different permutations of percentages and thresholds and eventually 'worked out you could raise about £70 billion'.
From there, Hobson started making contact with people at the Treasury, but quickly realised 'they weren't willing to talk about wealth taxes'. A decisive moment arrived, however, in 2020, when he noticed an open letter published by Millionaires for Humanity, an international pro-wealth-tax campaign group which has some overlap with the US-focused Patriotic Millionaires. (Abigail Disney, granddaughter of Disney co-founder Roy Disney, is a member of both organisations.)
According to Hobson, the UK-based signatories of the open letters published by Millionaires for Humanity 'coalesced and formed Patriotic Millionaires UK'. Having started to come together in the autumn of 2020, the UK chapter of Patriotic Millionaires was fully up and running by early 2021. Since then, the members have conducted regular meetings, via Zoom and face-to-face.
'We try to meet up in person quite often. There's a core group of very active people,' says Davies, adding that others in the group 'are very supportive of what we do, but they don't want to take that more public role'. Members are encouraged to use their own voices. There is no especially well-defined party line, I'm told; the detail of what any wealth tax policy would look like is very much up for debate.
Philanthropic foundations
Nick Marple and Kristina Johansson, who each run philanthropic foundations with their own families, say they were partly motivated to join the organisation because they hope to bring about a shift in the advisory community.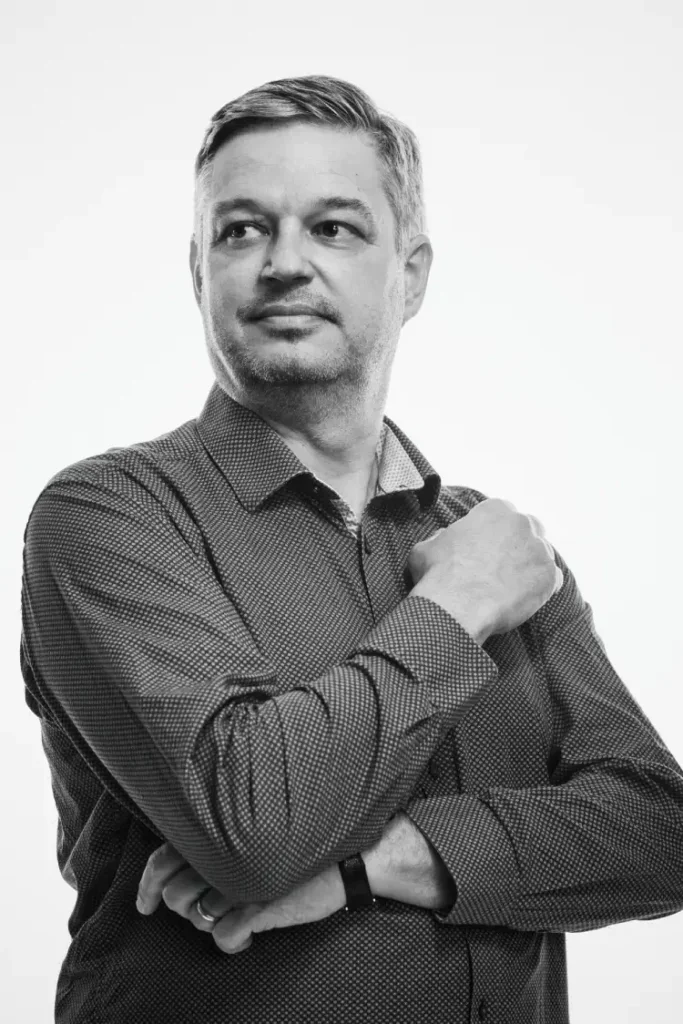 'Your accountant – their role is to minimise your tax return. And your IFA, their role is to maximise your wealth. And that's their two jobs,' says Marple, who is mild-mannered but betrays a subtle sense of exasperation when he speaks on this topic. What's more, Johansson adds, 'A lot of wealth holders are [saying], "Actually, I want to pay a fair amount; I don't want to take advantage of these loopholes."'
'We push the belief that wealth should be redistributed,' says Johansson, who is Swedish and British but speaks with a US accent, having studied there. She believes that wealth held by individuals or families could be better put to work by being invested in 'better infrastructure for everybody, better schools for everybody, better safety for everybody, better healthcare for everybody'.
What would a wealth tax look like?
So just how workable is a wealth tax, and what might it look like? 'There really is a good evidence base to have that conversation,' says Arun Advani, an academic at the University of Warwick who spearheads research at the Wealth Tax Commission.
The commission has produced reports weighing up the merits of different types of wealth taxes, which could function as a one-off levy or an annual tax, and could come into effect at different levels and at various thresholds.
The group has mulled the workability of a one-off tax on all individual wealth above £500,000 (or £1 million for a couple) and has also calculated the revenue generation potential of a wealth tax at 1 per cent on assets above £10 million – for which around 25,000 HNWs in the UK would qualify. 'You'd raise £11 billion in current money,' he says.
Already factored into that £11 billion figure is loss from tax evasion, which is projected at around 12 per cent based on data from other jurisdictions with 'various wealth taxes that either are in place now or have been in place', such as in Switzerland, Spain and Norway. Evasion, Advani adds, could be countered through a penalty regime and ensuring all assets are properly valued.
All this, he believes, means that there is a foundation in place for an administration that might one day decide a wealth tax is in the UK's best interests. 'Suppose that some government in five or ten years' time wanted to [introduce a wealth tax],' Advani says. 'I think they have the best part of the blueprint that you could kind of take off the shelf.'
Despite all the research into a wealth tax that has already been done, PMUK members recognise that further debate would be required. Agreeing the level at which the tax would come in would be tricky.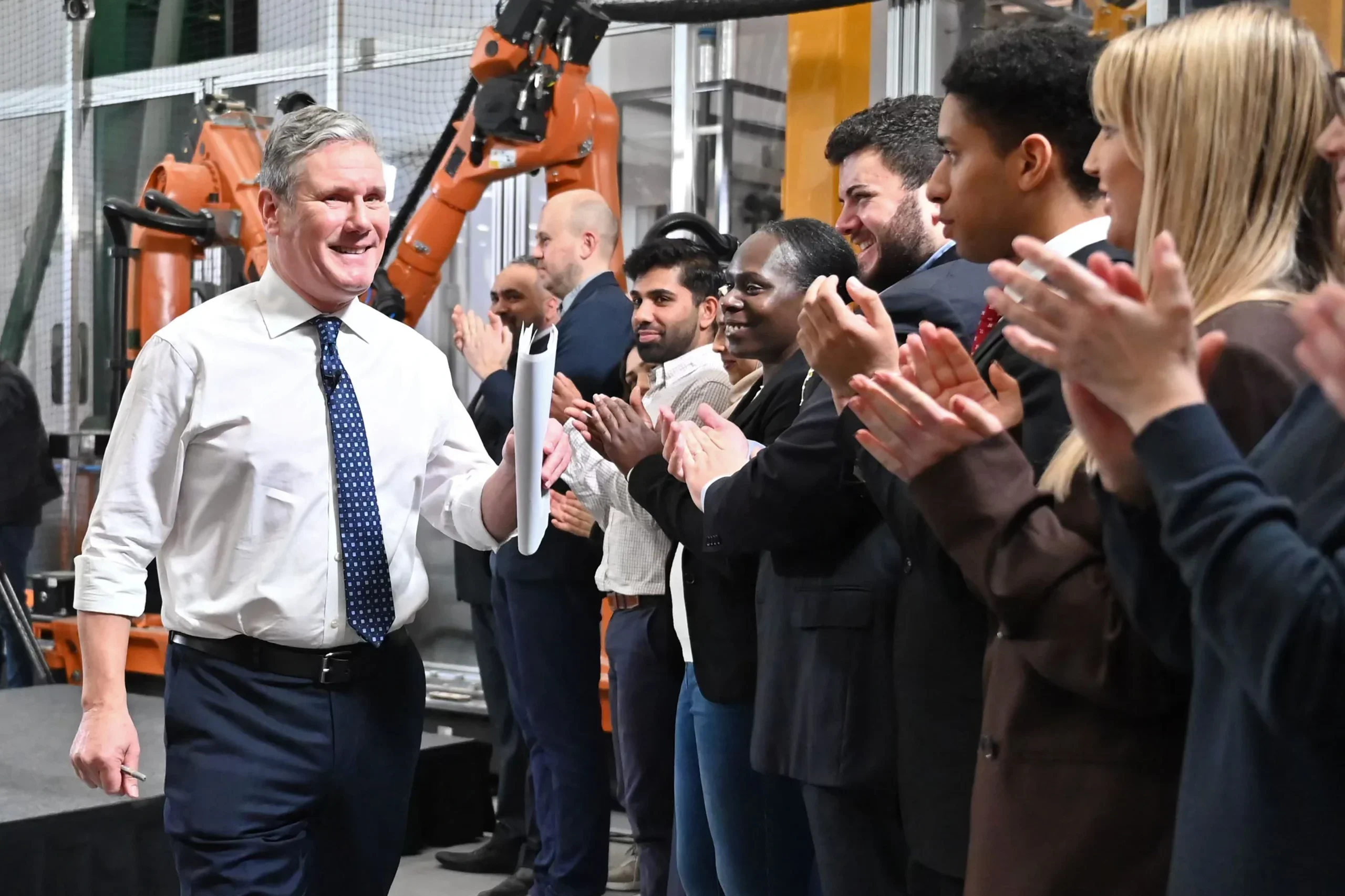 'Think of it in this way: you've got some savings, you've got a really nice house, maybe you've got a couple of cars, you can go on holiday at least once a year, somewhere nice,' says Davies. 'You can pay for your children's education, you've got a bit of a sort of nest egg and that kind of thing. Where does that get you to – does that get you to £5 million? Or does it get you to £10 million?' It's a difficult question to answer.
One of the counterpoints often raised in debates about wealth tax is the role of philanthropy and philanthropists in combating the challenges society faces. But several of PMUK's members believe this can only ever go so far.
'The difference that I can make as an individual is a drop in the ocean,' says Davies – although she is active in a number of areas. A week prior to our photoshoot, I met her at a launch party in Kennington for an impact venture called Again, which she has backed in her capacity as an angel investor. The business uses shipping container-sized cleaning facilities called 'CleanCells' to clean and reuse bottles for drinks manufacturers at the same cost as using new packaging – and the nifty solution has already attracted exploratory partnerships with Budweiser and Diageo.
Since selling her stake in Osprey, Davies has also been able to make other environmental investments in companies such as Kleanbus (which electrifies fleets of buses and strips out diesel engines) and Used & Loved (a marketplace to reuse second-hand clothing and other goods). She has also used her own funds to help rewild large swathes of British farmland through providing bridging loans to wildlife trusts. But, she says, when philanthropy and impact investing aren't complemented by a fair tax burden, 'it's not democratic for the wealthy to just decide where to bestow their largesse'.
Phil White and taxing the rich
Phil White, a white-haired semi-retiree who had a career as a successful business consultant and engineer, agrees. Having become a partner in the firm, he sold his stake to a private equity house, which today enables him to work with charities.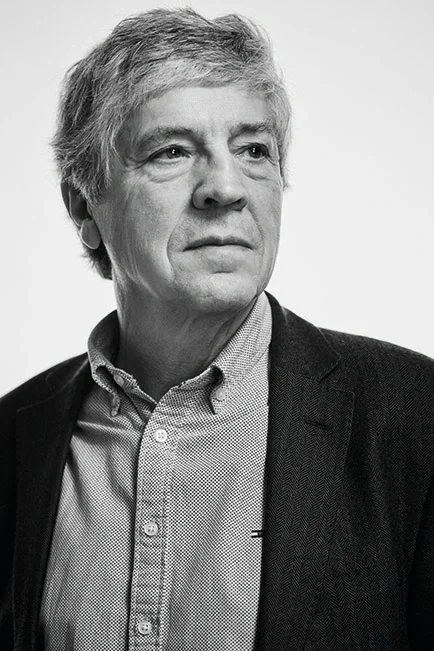 He has no problem with philanthropy but sees it as inherently limited. Through his individual charitable contributions, he notes, he 'can only fix symptoms for a few people for a few days… I can't fix root causes. Really, only governments can fix the causes. So philanthropy is great, but actually we need that money to go to government'.
In January, White went to the annual World Economic Forum summit in Davos. He wasn't invited there as a delegate – he stood outside on the snowy road, dressed in a woolly hat, ski gloves and thermals, and took part in a 'protest hike', during which he held up a sign imploring the visiting politicians to 'Tax the Rich'.
White's protest was shared widely on Twitter and covered on the BBC. He also wrote an op-ed for the Guardian in which he argued that economic fragmentation had been 'neglected' by the 'Davos elite'.
White is not the only member of PMUK to have enthusiastically engaged with the media. Another, former City trader Gary Stevenson, has his own YouTube channel. But what does an expert make of the organisation's media strategy?
Is a wealth tax good PR?
'It seems to me both inspired, heroic and real and relevant for now. So it ticks all those boxes,' says PR guru Mark Borkowski, whose strategic nous has shaped successful media campaigns for the likes of Vodafone, Cadbury and Noel Edmonds over four decades.
Borkowski adds that the Patriotic Millionaires might want to take inspiration from the campaign buzz around the Jubilee 2000 project, which eventually led to the cancellation of $100 billion in debt owed by the world's poorest 35 countries.
'I think it was blessed by having some great individuals, and a very simple message that people bought into,' he says of the campaign, which had support from the likes of Bono and Muhammad Ali.
But he cautions against the actions of other progressive campaign groups that have started in a good direction before veering off course.
'If you look at the early days of Extinction Rebellion, when it had the support of [outlets] like the FT and Economist and New York Times, it really did have everybody thinking about the climate emergency,' he says. 'And then it got into a terrible tailspin of being out of control, with lots of activists doing things undermining [the group].'
Part of the problem, Borkowski reckons, was that Extinction Rebellion 'didn't find another way of moving its message forward'. The Patriotic Millionaires on both sides of the Atlantic need to constantly draw on 'new voices, new ideas, new creativity – right the way through'.
Wealth tax could take off after 2024
With Rishi Sunak having described the concept of a wealth tax as 'un-conservative', the prospect of PMUK's favoured method of redistribution coming into effect before the next election is minimal. But, after 2024, things could change.
Marple notes that much of Keir Starmer's recent rhetoric 'sounds like a wealth tax', even if the leader of the opposition may not be comfortable with the phrase itself. 'So maybe that's part of our job, to come up with a new name for the same thing, or to make it more acceptable.'
Johansson believes 'it's possible that the next potential government is open to some more progressive taxes', while Hobson adds that polling data suggests a wealth tax would be feasible from a political point of view.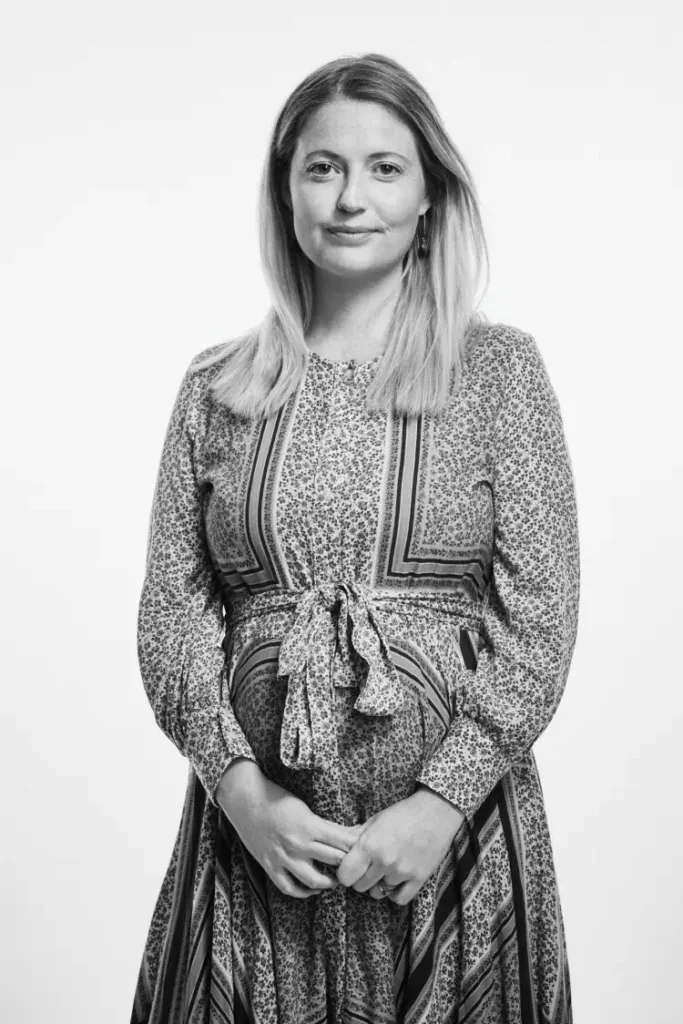 'The people who would be subject to higher taxation are in favour of it, and the majority of voters are in favour of it,' he says.
In the interim, there are several taxes targeting the wealthiest in society that the Patriotic Millionaires could campaign for – including bringing the rate of capital gains tax into line with income tax and abolishing the current non-dom regime, which it is estimated would raise an extra £3.2 billion for the public purse each year.
Looking to the future, the group has circulated a draft strategic plan among members, which includes policy areas to be investigated and events to attend, but a core focus is growing PMUK membership beyond the current 30. 'It's not always easy to find them… I don't hang out with a lot of really wealthy people,' Hobson laughs.
Members of the group are also realistic about what can be achieved. 'We're never going to have a completely equal society,' says Davies. 'And, in a way, we have got to have a society that recognises and rewards effort and risk.' But, she adds: 'That doesn't mean you have to have the level of inequality we have now. It's just so extreme.'
Order your copy of The Spear's 500 2023