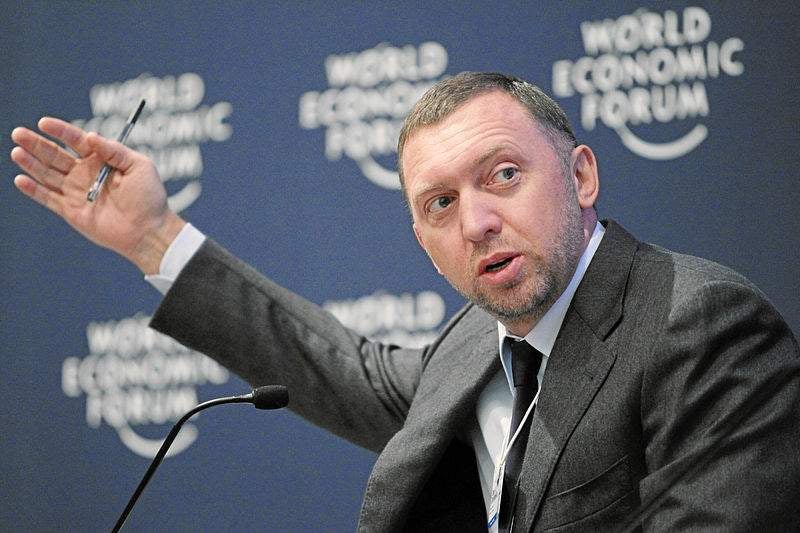 Sanctions to the left, proposed taxes to the right, Russia's super-rich face big decisions both at home and in the UK, writes Arun Kakar
The latest chapter in the travails of Russia's super-rich unfolded last week when 14 company bosses lost a collective $3 billion in a single day. In a year wracked by foreign sanctions and heightened geopolitical tensions, what was perhaps most striking about this latest event was that it came from within the Kremlin itself.
The 14 companies – which included those of Roman Abramovich and steel tycoon Vladmir Lisin – were the subject of a letter from Putin aide Andrey Belousov, who suggested that the firms pay more tax in order to fund the Russian president's ambitious post-election spending plans.
The move – which is yet to be approved by the government – was the second time in a week that Russian stocks slumped. A few short days before, fresh U.S sanctions caused the Rouble to slide to levels not seen since 2015's oil crash, as investors were warned to stay clear of Russian assets.
Photo credit Brian Minkoff-London Pixels @flickr
Sanctions levelled against Russia have been in place since its annexation of Crimea in 2014, but the poisoning of ex-spy Sergei Skripal in March has raised pressures to a disconcerting level for the countries globalised super-rich. 'Russia's super-rich face a great deal of uncertainty and haven't yet decided how to respond to all of this,' Dr Nigel Gould-Davies, associate fellow at Chatham House tells Spear's. 'The concerns that oligarchs have with the present course of [Russia] are very likely to grow.'
The problem that Russia's super-rich (far from a homogenous unit, it is worth mentioning) face is that much of their wealth accrued in the 21st century is dependent on access to the global financial system. The economic and legal securities provided by access to western markets are crucial to their wealth as Russia itself becomes a more challenging business environment.
One of the oligarchs to be hit the hardest by the sanctions is industrialist Oleg Deripaska. The billionaire's parent company En+ said last week that it was considering re-domiciling from the British Isle of Jersey to the a Kremlin-created offshore zone in an attempt to bypass sanctions. Earlier this month, it was reported that Deripaska viewed US demands for lifting sanctions on the firm as unacceptable.
Indeed, the financial sanctions announced in April are aimed at cutting off the 'facilitation of significant transactions' between penalised businesses and also target publicly traded companies. With the latest wave of sanctions suggesting a hardening of this line, uncertainty – and anger – is escalating.
The problem is particularly acute in the UK, where Deripaska's En+ is listed on the London Stock Exchange last November. London's intrinsic attractiveness along with its financial clout and the UK's low transparency in overseas territory has long made the UK a popular destination for wealthy Russians.
Photo credit jam_90s @WikiCommons
However, the post-Skripal environment is one characterised by a new uncertainty. The UK governments 'harsh rhetoric' on dirty money, increased woes for Russian investor Visa-holders, an exodus of Russians in London townhouses, and an impending register of beneficial ownership have vastly altered the situation. Oligarchs are even 'deserting' the UK's public schools.
Nothing embodies this unease more than the difficulties of Roman Abramovich, whose well-documented Visa saga will surely raise alarms among his other countrymen. One of the most recognisable and entrenched Russians in the UK, Abramovich withdrew his application for a UK investor Visa in June, after facing alleged delays with its renewal.
'The lesson there is that if the authorities can make life uncomfortable for [Abramovich], they can do so for others,' says Gould-Davies. 'Demonstrating this ability to make life uncomfortable for others – everyone is wondering who will be next.'
Amid the political tensions, however, the UK needs to be wary of distinguishing between attempts to oust dirty money and turning away investment opportunities. Not all Russian money is dirty, of course, and the West faces the challenge of developing a nuanced approach towards investigation and defining what a 'bad' oligarch is.
'It's important to remember how difficult it actually is to get an investor visa,' Monica Atwal, managing partner at Clarkslegal tells Spear's. 'It's not just a matter of deciding to put your money somewhere and then being allowed into the country.  With Abramovich, it is sending out the wrong message, the opposite to what we want to be doing after Brexit.'
Political uncertainty is in danger of translating into uncertainty for business, far from an ideal situation for either side. 'What matters at this stage is that the owners of wealth spending time in the UK – particularly if they have been granted citizenship and are making investments – are fit and proper people to reside here and have earned their wealth in acceptable ways,' adds Gould-Davies. 'We are likely to see closer scrutiny of foreign, and particularly Russian, wealth in the UK in the years ahead.'
Both domestically and in the UK, Russia's super-rich are facing a set of unprecedented challenges. The West has begun to call into question the opening up of its markets to Russia, which since the end of the Cold War has sustained the growth of the country's private wealth. If the current intensity of sanctions and political scrutiny continues, then this arrangement becomes increasingly untenable. How this new dynamic unravels – and how Russia's super-rich react to it – might prove to be one of the most important changes to wealth in recent times.
Photo credit World Economic Forum @WikiCommons
Related
The plummeting pound: why diversification matters for HNWs
Why Monaco's allure is too strong for one HNW Brexiteer
Millennials now more bullish about finances than baby boomers — study