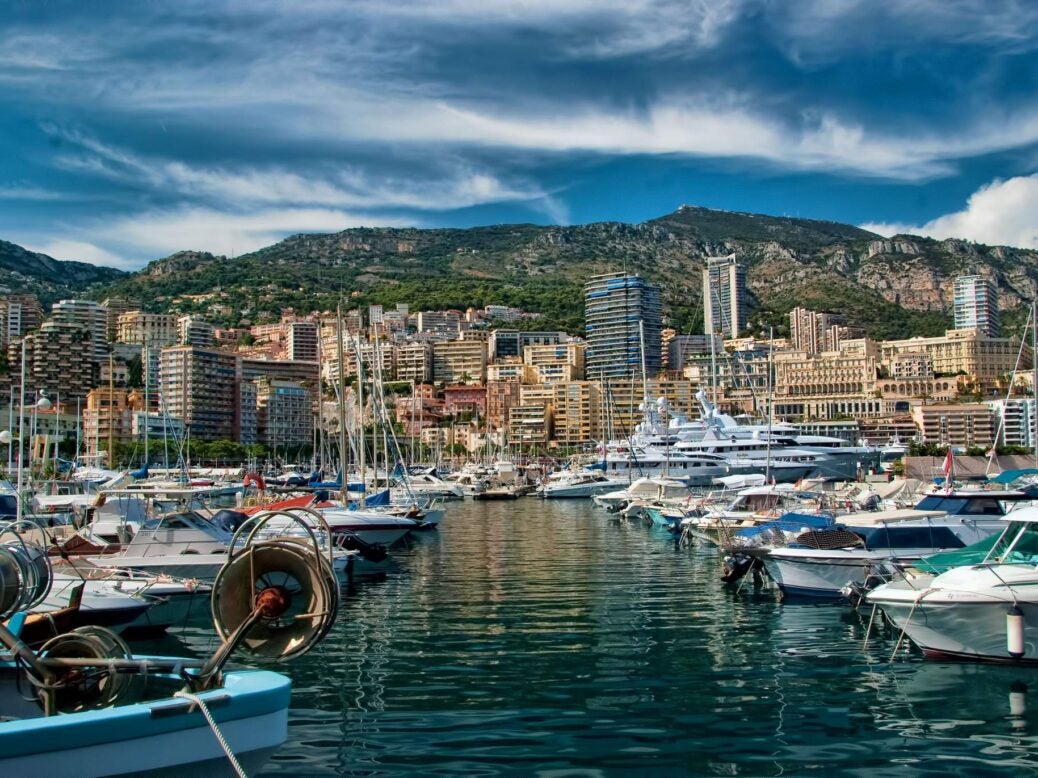 Britain's richest man is moving to Monaco, and who can blame him, writes Arun Kakar
Monaco – which counts a mere one in three of its 38,000 residents as millionaires – is set to gain one more in Sir Jim Ratcliffe after it was revealed last week that Britain's richest man has left his sceptred isle for the glitzy principality on the French Riviera.
The founder and CEO of petrochemicals giant Ineos, whose personal fortune is estimated to number £21bn, is one of a number of HNWs arriving in Monaco. In fact, they're arriving so thick and fast prices are rapidly rising due to a widespread shortage of luxury property.
According to Knight Frank, around 2,700 more UNHWs are expected to move to Monaco by 2026, bringing the total number of millionaires in the region to 16,100 out of a total population of approximately 38,000.
Fortunately, when UHNWs arrive, cranes soon follow, and construction began last November on a £1.5bn project to add 15 acres to its current 485, with 12 luxury homes are set to be built. Prices are expected to reach over £78,668 per square ft, making it pricier than London's One Hyde Park and Central Park West in Manhattan.
Photo credit CarSpotter @flickr
The appeal of Monaco to Ratcliffe is clear: yachting and motor racing; helipads and the glitz of the French Riviera has always presented it as an alluring symbol of the high life. There is famously no personal income tax, and an application for residency is conditional on opening a Monaco bank account and depositing a cool minimum of £440,000.
Monaco has always been attractive to HNWs for these reasons, but new considerations are emerging for would-be expats, as UK taxes rise and rise.
'From a personal perspective, the UK is becoming a high tax jurisdiction, Michael Hatchwell, partner at Child & Child, Globalaw tells Spear's. 'These high levels of taxes do not seem to be creating better infrastructure, public transport, health care, schooling, or other improvements to the quality of life in the UK. Indeed, one can argue that they are having the opposite effect.'
Photo credit FancyCrave.com @pexels
Monaco, on the other hand, is fast becoming increasingly attractive to the UK's family and multi-family offices thanks to a favourable legislative structure. Some 20 per cent of its GDP is composed of the banking, asset management and insurance sectors; with private banking, in particular, having a strong presence.
According to its Economic Board and chairman Michel Dotta, Monaco has €120bn of assets under management, most of which is deposited in the principality. Over the last ten years (up to 2017) private banking has experienced a growth of 70 per cent.
As for Britain's richest man, this is not the first time that Ratcliffe, an ardent Brexiteer, has packed his bag amid an unfavourable political climate. He moved Ineos to Switzerland amid the 28 per cent corporate tax regime from the then-labour government in 2010. The move saved him an estimated £405m in tax, before moving the company back into the UK in 2016.
On Brexit, the billionaire famously told The Sunday Times that 'Brits are perfectly capable of managing Brits and don't need Brussels telling them how to manage things,' he said before the referendum, adding, 'I just don't believe in the concept of a United States of Europe. It's not viable.'
Now having moved to Monaco, Sir Jim can all but smell the sovereignty, while at the same time saving more cash. He'll also be able to find a nearby parking space for his two superyachts. So in short, everyone wins. Everyone, bar HMRC.
Photo credit Trish Hartmann @Flickr
Related
The plummeting pound: why diversification matters for HNWs
Millennials now more bullish about finances than baby boomers — study
Responsible investment is the future millennials want