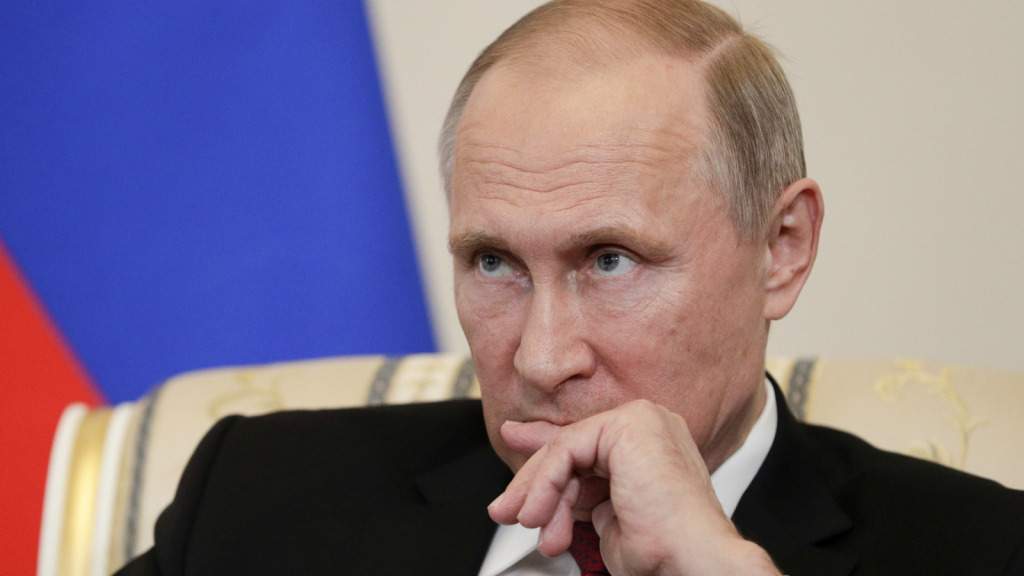 Stamp duty isn't the only cause of the 10-15 per cent decline in the prime central London property market. Geopolitics has played a role too – particularly Russian upheaval, writes Christopher Jackson
It was good being Sergei Pugachev – until it wasn't. Known as Vladimir Putin's 'banker', boyfriend of Alexandra Tolstoy, and the owner of Mezhprombank, he was in the first wave of post-thaw Russians to amass stratospheric wealth: around £15 billion. But he fell foul of a golden rule: don't lose favour with Putin in Putin's Russia.
By 2011, following the demise of his bank, Pugachev had fled to London. Some 170 orders were issued against him for disclosure of assets. He is now separated from Alexandra and lurks in specious luxury in southern France. But also telling is the way in which he was given notice of proceedings against him: the oligarch was served by Michael Roberts, partner at Hogan Lovells, while he was buying flowers on the Fulham Road, not too far from one of his London homes, the Grade II-listed Old Battersea House.
Old Battersea House is a seven-bedroom affair, built in 1699. Once the base of the Forbes family, it was considered a steal at £12 million. Following a 2017 decision in the High Court, Pugachev was found to be concealing this and other properties within five New Zealand-based 'sham trusts'.
Today, this story is emblematic not just of Putin's reach, but also of a wider geopolitical trend. Pugachev was one of many Russians who struck out for their bit of London
super-prime. Katya Zenkovich, head of the Russia desk at Knight Frank, says: 'Ten years ago there were so many more Russian buyers – and more of this trophy kind of behaviour. They weren't discreet, and the media loved it.'
But talk to property advisers today, and you'll hear a different story: the Russians have vanished. The figures tell of a broad decrease in Russian money in Mayfair property over the past ten years. Research into the prime central London residential market by Hamptons shows that Russian buyers constituted 0 per cent in Q1 2017, down from an average of 5 per cent for 2014. This coincides with an overall decline – between 10 and 15 per cent – in that same market.
What's driving this shift in Russian behaviour? The answer is Putin. Mathieu Boulègue, a research fellow in Chatham House's Russia and Eurasia programme, explains: 'There's a direct link between this drop in the super-prime market and the impact of the 2014 economic crisis in Russia. Russians are now returning to the motherland because the president has called for them to reinvest wealth into the domestic system. It's a patriotic call.'
There are other reasons for Russians to avoid the UK. Other nationalities have taken advantage of the weak pound to wipe out the pain of Osborne-era stamp duty hikes. But the rouble fell precipitously as the oil price dropped towards the end of 2014. A depleted stock market – not to mention international sanctions following on from Putin's military campaigns in the Ukraine – didn't help either.
The Putin regime is, according to Boulègue, difficult for the outsider to assess ('You need someone like me to do that for you,' he jokes). What has occurred within Russia is a mood-shift rather than a wholesale legislative change. 'Putin is the top oligarch,' he explains. 'He is the link between the security forces, the criminal underworld and the other oligarchs. He can directly reach out. He doesn't need to legislate if he can send the word out. Informal back channels are more important than laws.'
To talk to Boulègue is to be transported into the dark heart of Russia, a world of murky hints – like some strange mix of John le Carré and Dostoyevsky. But this isn't to say there has been nothing of legislative consequence coming out of Russia. A year after the sanctions hit, the regime introduced its offshorisation legislation.
Withers tax specialist Ayshat Gaydarova, whose client base is wholly Russian, notes: 'In 2014, we had a new tax regime and new disclosure rules: all Russian residents who have any structures outside Russia were required to disclose them.' It was a painful process for her clients: trusts and companies were no longer efficient vehicles with which to buy property in Europe – and, of course, in London. 'It was a huge shift,' recalls Gaydarova. 'It came from [a culture of] no disclosure whatsoever.' Was this linked to the dip in the oil price? 'Certainly. There was definitely a budget deficit: they wanted tax that would otherwise be payable on transactions involving Russian residents to be payable in Russia.'
These political swings and legislative tweaks are changing Russian behaviour. Gary Hersham of Beauchamp Estates, the so-called 'agent to the oligarchs', notes a shift in the prevailing mood: 'In the old days, Russians would like to pay more than their friends and brag about how much more they paid. Now they want to pay less than their friends,' he says. Katya Zenkovich adds: 'There's an emerging wealth in Russia: the dotcom guys, the IT specialists – they're not the old oil guys. They're more educated and sophisticated.'
This new wave of savvy money no longer feels the need to 'fall in love' with a property; they compromise more readily. Louise Hewlett, CEO and founder of Louise Hewlett Property Consultants, contrasts them with the first wave of Russians. 'We did a lot of really big Russian deals when the first oligarchs arrived and they were delightful: it was great fun. They made quick decisions and spent a lot of money. Did that push the market up? Probably.'
Buying agent Ed Tryon, the founder of Lichfields, agrees: 'These undiscerning buyers would come in with very significant budgets looking to park wealth.' Now if Russians buy, they buy to live.
Naomi Heaton, founder and CEO of London Central Portfolio, points to another driver: the difficulty some Russian clients face in passing the stringent Know Your Client checks. 'Three or four years ago, the Russian money was drying up,' she explains. 'It had to do with anti-money-laundering regulations. And those buying through company structures for anonymity reasons found these had become tax-inefficient.'
Russian buyers looking to purchase in London are therefore subject to a double squeeze: a stretched Putin wants his nationals' money in Russia, and a McMafia-watching UK government – witness the new drive towards unexplained wealth orders (see page 14) – is embracing the move towards transparency.
This is all happening within a particularly emotional asset class: no purchase affects us more than our homes. Furthermore, the great property purchases of our times have been widely reported: 50 St James's Street (sold to Andrei Goncharenko, the CEO of Gazprom Invest, for £70 million); Witanhurst, a 28-bedroom Highgate mansion belonging to Andrei Guriev, who served in Putin's senate; Roman Abramovich's £125 million Chelsea 'megahome'. From the perspective of these top agents, the excitement of these sales created trickle-down movement within a sector which requires precisely such dynamism in order to thrive.
'If they walked into Buckingham Palace it wouldn't be to their standard,' Zenkovich jokes of the old ostentatious oligarchs. But those days have gone, and today's typical buyer shies away from 'needless attention'. It might therefore be that although the Russian buyers have decreased over the past decade, what the market is really missing is their newsworthy and essentially romantic approach.
How will things play out? Most property advisers are, perhaps predictably, optimistic that the market will pick up shortly, and that the recent declines in prime central London are 'bottoming out'. Alex Michelin, co-founder of super-prime developer Finchatton, tells us: 'If you look at all the previous downturns going back to the Seventies… they typically last three years and then recovery commences.'
Catherine Moye, Spear's own international property expert, is also bullish. 'The bedrock fact is that high-end London property is sought-after,' she says. 'London remains a world-leading financial, tech and cultural centre.' One might add that all those first-generation Russian buyers now have private-school-educated children who think of the UK as their home; it's not difficult to imagine another wave of purchases as they leave university.
But if that doesn't work out, London is still capable of containing many stories. A house which lacks a Russian buyer might nowadays find a Middle Eastern equivalent. Richard and Sophie Rogerson, co-founders of RFR, tell Spear's that President Trump's wall rhetoric in the US has deterred Mexican and Latin American buyers from their usual moves to Miami, leading to an increased presence in London – a potentially amusing irony for the property tycoon president. Others note an increase in Indian money. Meanwhile, Chinese activity – where UHNWs can get their money out – is also picking up.
So London changes, its perennial attractiveness sustaining flux. Prime central has its tough years, yes, but these are normally made up for at some point. Blessed with excellent schools and universities, the lingua franca and an unmatched legal system – 'Even something as simple as the Land Registry makes a difference,' says Tryon – it can mop up even the recent grand slam of unexpected tax rises.
Nevertheless, it is fascinating to consider that when Putin triumphs once more (as he surely will) as Russia's 're-elected' president in April, the outcome will affect more than the Pugachevs and Goncharenkos. It can affect the price of your house – or the house somewhere above yours in the ladder of purchases. It can even alter the particular feeling you get when your buying agent turns the key in the lock and you cross the threshold of your potential new home.
Christopher Jackson is deputy editor of Spear's
This article first appeared in the March/April issue of Spear's. For all this and more, subscribe here: https://www.spearswms.com/subscribe/
Related
Revealed: The leading property advisers of 2018
Why Putin is a prisoner of the Kremlin
It's time to get tough on Putin's cronies