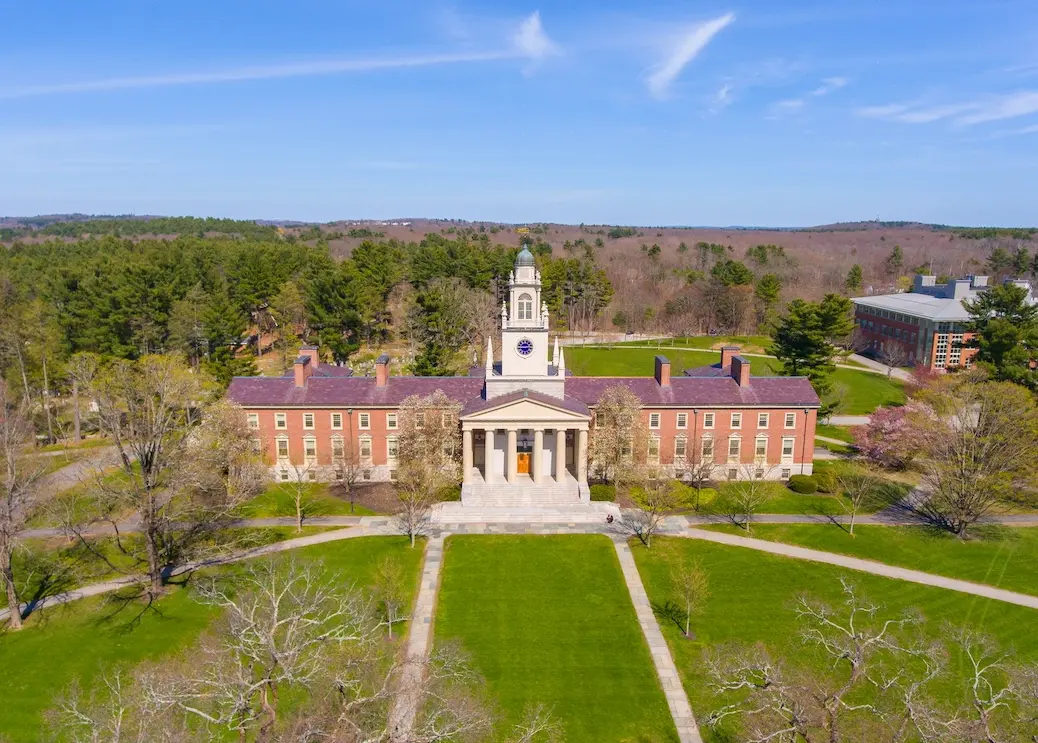 At the zenith of America's private education landscape lie some of the most expensive and exclusive schools, catering to the country's elite and affluent families. These institutions are renowned not only for their academic excellence but also for their lavish amenities, extensive resources and opportunities they provide.
In total, six US private schools in Spear's Schools Index charge its boarders over $60,000 a year. The index, created in partnership with Carfax Education, lists the best private schools from around the world.
New England is the protagonist of this list, providing top-quality education in exchange of fees ranging between $59,000 and $68,000.
What are the most expensive schools in the US?
The Hotchkiss School: Boarding $68,370; Day $58,110
Located in Lakeville, Connecticut, The Hotchkiss School is the most expensive private boarding school in America. With a yearly fee of nearly $69,000 for the boarding school experience and $58,000 for day-to-day education, this school is responsible for the education of almost 600 students in grades nine through to 12, as well as a small number of postgraduates.
Over 150 faculty members dedicate themselves to overlooking and shaping the pupils' culture and education, providing extra services such as coaching, club mentorship or college advising. At Hotchkiss, 72 per cent of the faculty hold advanced degrees and almost every faculty member has more than 22 years of experience in the field.
The Hotchkiss School has also invested in a 287-acre plot – Fairfield Farm – only a mile from the Lakeville campus. This contributes to the students' experience, as there is an immersive and unique opportunity to participate in farm work and learn more about nutrition and agriculture. Fairfield Farm also produces more than 30 per cent of the ingredients used in the meals offered in the dining hall. 
Rosemary Hall: Boarding $67,380; Day $51,880 
Wallingford, Connecticut is the home of the private school Choate Rosemary Hall. Its tuition fees range from $67,000 a year for boarding to $51,000 a year for the day option. With an admission rate of only 16%, the private institution is one of the most selective schools.
Choate Rosemary Hall was born as an all-girls school in 1890, but opened its doors to boys in 1896. Its 458 acres see around 870 students from ninth grade through to postgraduate programmes. The pupils can attend over 300 courses in seven languages, such as Arabic, Chinese and even Latin. 
Choate Rosemary Hall is open to learning 24 hours a day, 7 days a week. 
Phillips Academy Andover: Boarding $66,290; Day $51,380 
With almost 2,000 attendees, Phillips Academy  Andover, Massachusetts, falls in third place. Its student population is divided between boarding ($66,290 a year) and day ($51,380 a year), which have 872 and 315 pupils respectively. The average class has 12 students, making the learning experience more personal and inclusive.
Phillips Academy Andover offers over 300 courses and 150 electives, with over 60 interscholastic teams and 21 different sports. The school offers a liberal education, which is "oriented to all aspects of human experience" and it "affirms that knowledge is intrinsically good and denies that education terminates with the technical skill of professional success".
Deerfield Academy: Boarding $64,850; Day $46,800
Independent secondary school Deerfield Academy is located in the homonymous city of Massachusetts. At Deerfield, 98 per cent of the faculty live on campus, and the programme is divided among various faculty roles: student life office, faculty advisors, academic affairs office, class deans and dean of faculty. 
Deerfield Academy offers a broad liberal arts curriculum, which aims to 'encourage each student to develop an inquisitive and creative mind, sound body, and strong moral character'. The curriculum lives through Deerfield's core values: citizenship, face-to-face interactions, connectedness, reflection and balance, the pursuit of mastery and shared experiences. 
Groton School: Boarding $59,995; Day $46,670 
Groton School is located near Boston on 480 acres. The school's motto is Cui Servire Est Regnare, meaning 'for whom service is perfect freedom'. 
Throughout its history, Groton School has seen various commencement speakers, such as President Theodore Roosevelt and Martin Luther King Jr. As the website explains, 'Our mission is to inspire lives of character, scholarship, leadership, and service within a diverse, inclusive, and close-knit community.'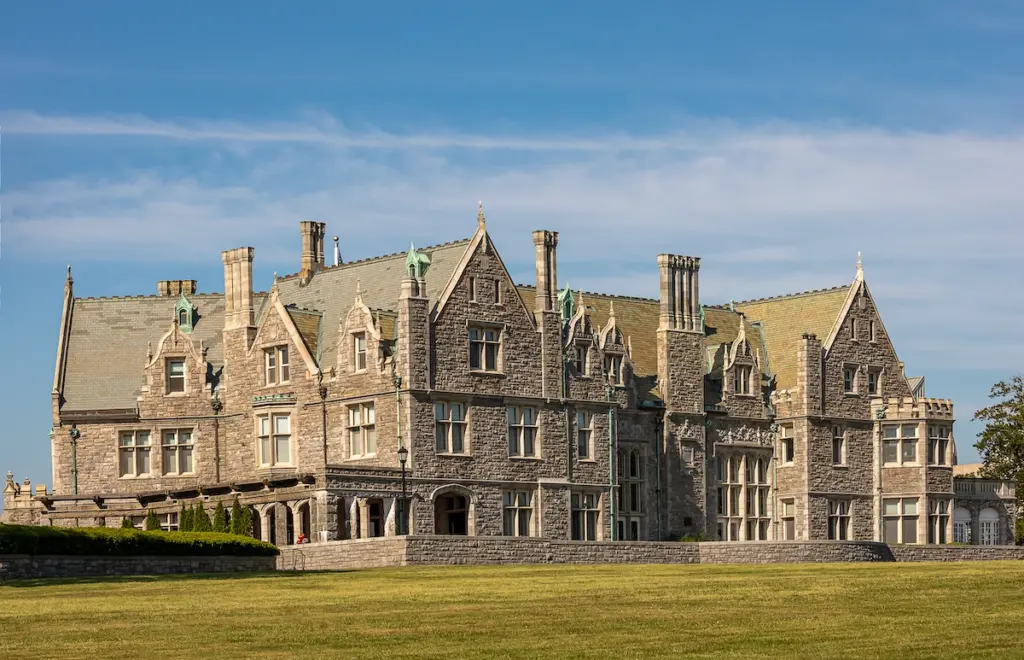 In order to get into Groton School, one needs different recommendations, a student interview, a school tour and extra testing. The acceptance rate for the school is around 15 per cent.
The average class at Groton School has around 11 students, and the teachers are a vital and intrinsic element of the students' experience, as they offer individual coaching and tutoring too. As well as inclusive classroom time, the pupils also have access to the library, which is home to around 300,000 books.
[See also: The world's most expensive schools]
[Click here to view the full Spear's schools index 2022]
For a comprehensive list of the world's top private schools, visit the Spear's 500.