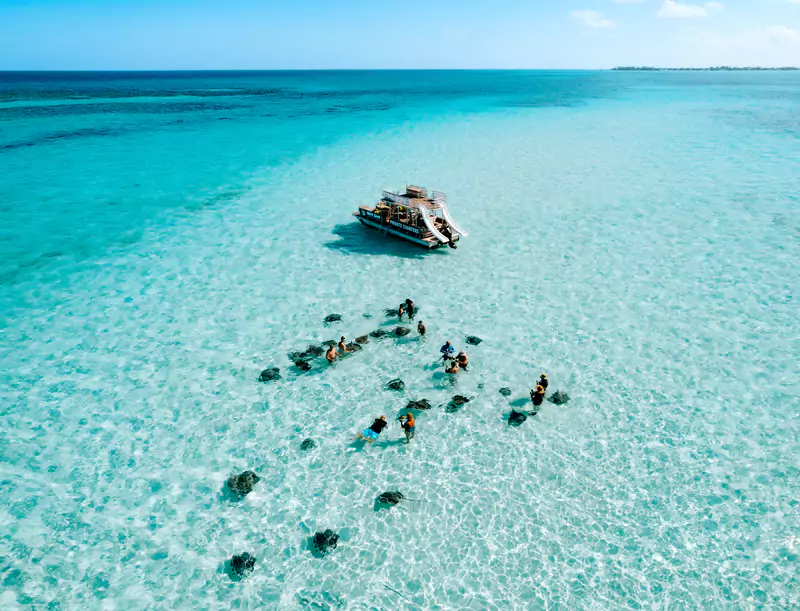 Located south of Miami and a short hop from Cuba, the British Overseas Territory of the Cayman Islands is a premium holiday destination where laid-back discovery awaits.
It's ideal for adventurous travellers, nature-lovers, diving aficionados and those looking to relax and unwind on world-class beaches.
Here, there's as much thrill as there is chill.
Friendly and hassle-free, the island trio of Grand Cayman, Little Cayman and Cayman Brac provides the perfect off-the-beaten-path experience.
The islands are known as the best diving and best culinary destination in the Caribbean, and with incredible wildlife and mouthwatering cuisine to boot, 2023 is the year to book your next holiday here.
Famous for unspoilt beaches, crystal waters and heavenly scenery, the Cayman Islands is the perfect place for a holiday. There are also a variety of activities and adventures available in the archipelago.
World-class underwater adventures
As it's home to an incredible 365 different diving locations, it's no surprise that the Cayman Islands is one of the most desirable diving destinations in the world.
Whether visitors are looking to enjoy a leisurely snorkel or dive deeper into the blue, there are plenty of opportunities to discover the sea life, corals and shipwrecks – with turtles and rays for company.
Bioluminescence kayak tour
Grand Cayman is one of only a handful of destinations globally where you can experience the bioluminescence phenomenon – the emission of light from the extremely high concentrations of bioluminescent phytoplankton.
A guided night-time kayak tour of Bioluminescent Bay is a must and even includes a spot of star gazing.
Horse-riding treks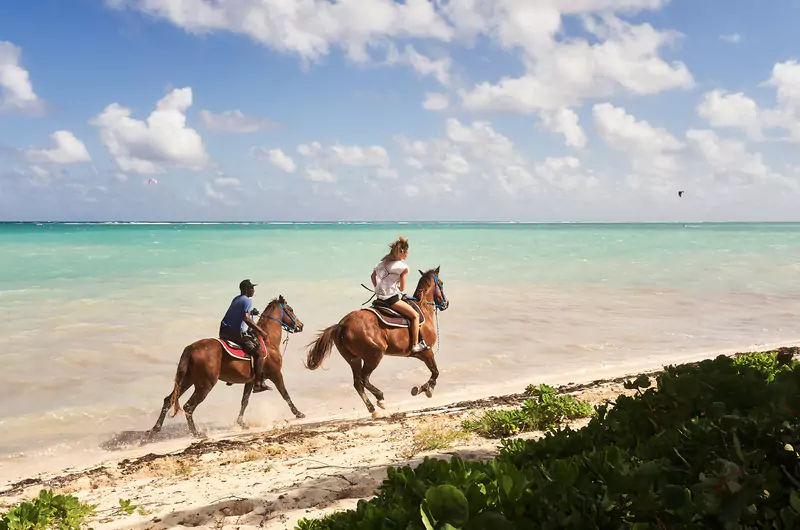 Enjoy a trot along the sand, flanked by the sparkling Caribbean Sea, as you explore on horseback.
Riders can even go out into the shallows for a refreshing dip on the backs of their new four-legged friends. Local trail rides or beach rides are available morning or night along Barker's Beach in Grand Cayman. Couples will love the added romance of a moonlight ride!
Hiking the Mastic Trail
The Cayman Islands is home to spectacular scenery, flora and fauna and breathtaking views.
The 100-year-old Mastic Trail on Grand Cayman is a popular two-mile walking route that will take visitors past silver thatch palm (the islands' national tree), wild banana orchid (the national flower) and flocks of Cayman parrots (the national bird).
Swimming with stingrays
One of the Cayman Islands' most popular attractions, Stingray City, allows visitors to get up close and personal with these majestic creatures – a thrilling experience that will make for lasting memories.
Climb the sheer limestone rise of the bluff
A 40-minute prop plane flight from Grand Cayman sits the sister island of Cayman Brac. Home to more than 100 walking trails and routes suited to all abilities, Brac is actually the Gaelic word for bluff – a fitting name for an island dominated by a cliff that rises with sheer vertical walls to nearly 150 feet.
Its craggy limestone ridge has long attracted rock climbers and hikers to its shores, and abseiling is a thrilling way to experience the beauty of the bluff.
Crystal Caves
The Cayman Islands boasts more than 100 spectacular caves in the north of Grand Cayman.
With easy access, visitors can marvel at dramatic stalactite and stalagmite crystal structures formed over centuries, as well as a variety of fascinating plant and animal life.
One of Grand Cayman's newest attractions is the Cayman Crystal Caves, while Cayman Brac also offers a variety of fantastic rock formations, including Bat Cave, Peter's Cave and Halfway Ground Cave.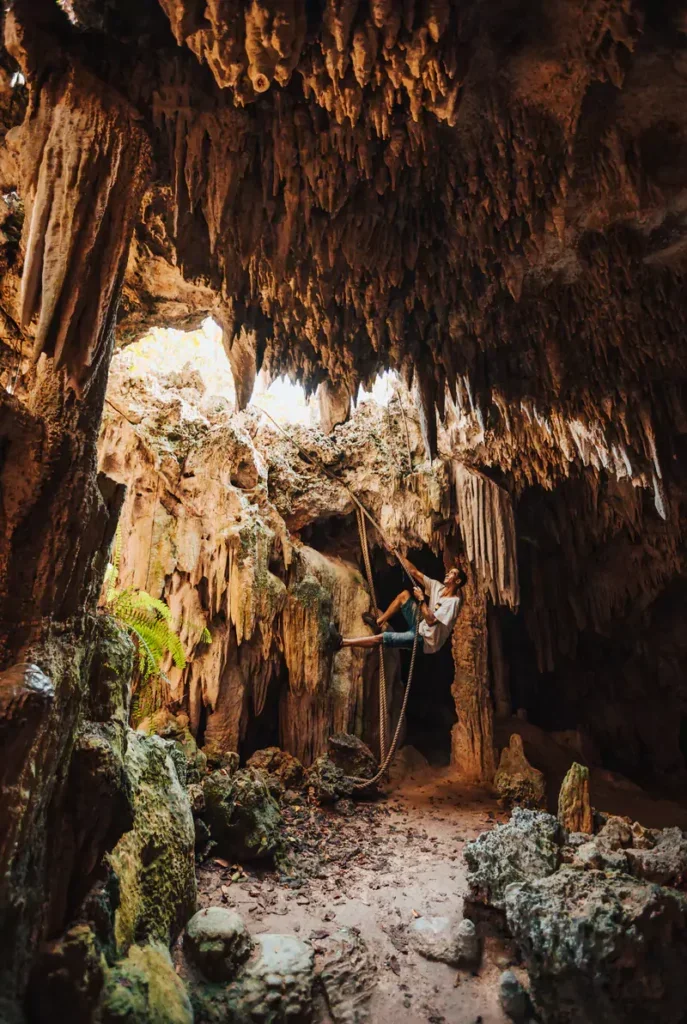 Exceeding expectations – tourism recovery in the Cayman Islands
Although the Cayman Islands was among the last Caribbean destinations to fully reopen to visitors after the pandemic owing to stringent Covid measures put in place, tourism figures exceeded expectations in 2022, with Britons leading the way.
With travel restrictions not lifted until the end of August last year, the islands still welcomed as many as 1,027,668 visitors.
While the US accounted for more than 80 per cent of all stay-over visitors last year, the UK and Ireland recovered the fastest, reaching 77 per cent of 2019's visitation level, followed by Canada and Latin America.
The numbers surpassed the islands' goal of 200,000 stay-over visitors in 2022, as well as its target of 40 per cent of 2019 tourism tax revenues.
Visitation during the last quarter of 2022 averaged 89 per cent of 2019's arrivals, and for the full calendar year the Cayman Islands recovered 57 per cent of 2019 business.
For 2023, the destination has set an overall visitation goal of 70 per cent of 2019's numbers, and minister of tourism and transport Kenneth Bryan is confident the territory will achieve its target.
'We anticipate 2023 will be a momentous year for tourism, with a full calendar year of visitors to allow us to reset our seasonality aligned with new expectations for travel post-pandemic,' he says.
'Our accommodation, restaurant and retail partners are primed to welcome guests, and we will continue strategic discussions with our airline partners to offer increased airlift to the destination to ensure a steady stream of visitors.'
Discover more about the Cayman Islands and the unforgettable experiences at visitcaymanislands.com