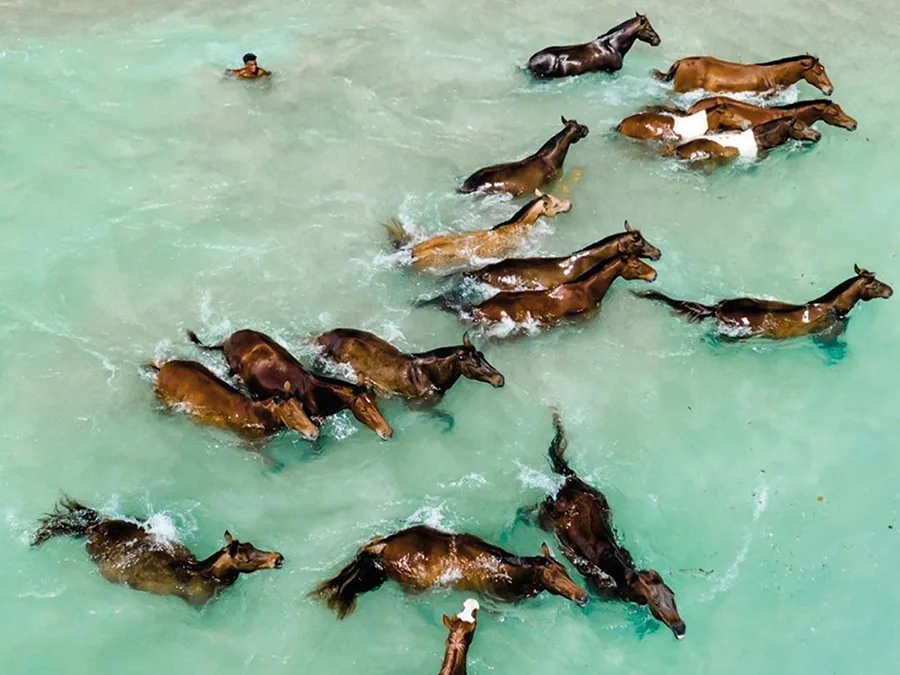 Lauren Jarvis explores how a new range of equine therapy retreats offer the chance to reflect, reconnect and reset in some of the world's most spectacular and remote destinations
It's not uncommon to fall in love with your therapist. Forming an attachment and transferring unmet needs from childhood on to this supportive and empathetic other, who will listen without judgement, makes us feel seen, heard and safe. 
Mine is gentle, dark and handsome – with infinitely deep brown eyes. So, yes, the attraction was immediate.
But a romantic relationship definitely doesn't have legs, because he has four of them. Plus a long mane and a tail: Blaze is a chestnut stallion of the wholly equine, rather than the macho, kind. 
Equine-assisted psychotherapy
Steady and calm, Blaze is the horse I've chosen – or has chosen me – for an intense therapy course at the wildly luxurious NIHI resort on the remote Indonesian island of Sumba.
With multiple 'Best Hotel in the World' accolades, NIHI is the location for the inaugural five-day 'Retreat & Conquer' equine-assisted psychotherapy escape, which offers the opportunity to explore and heal in a safe space, working with horses under the guidance of professor of psychology and leadership Andreas Liefooghe.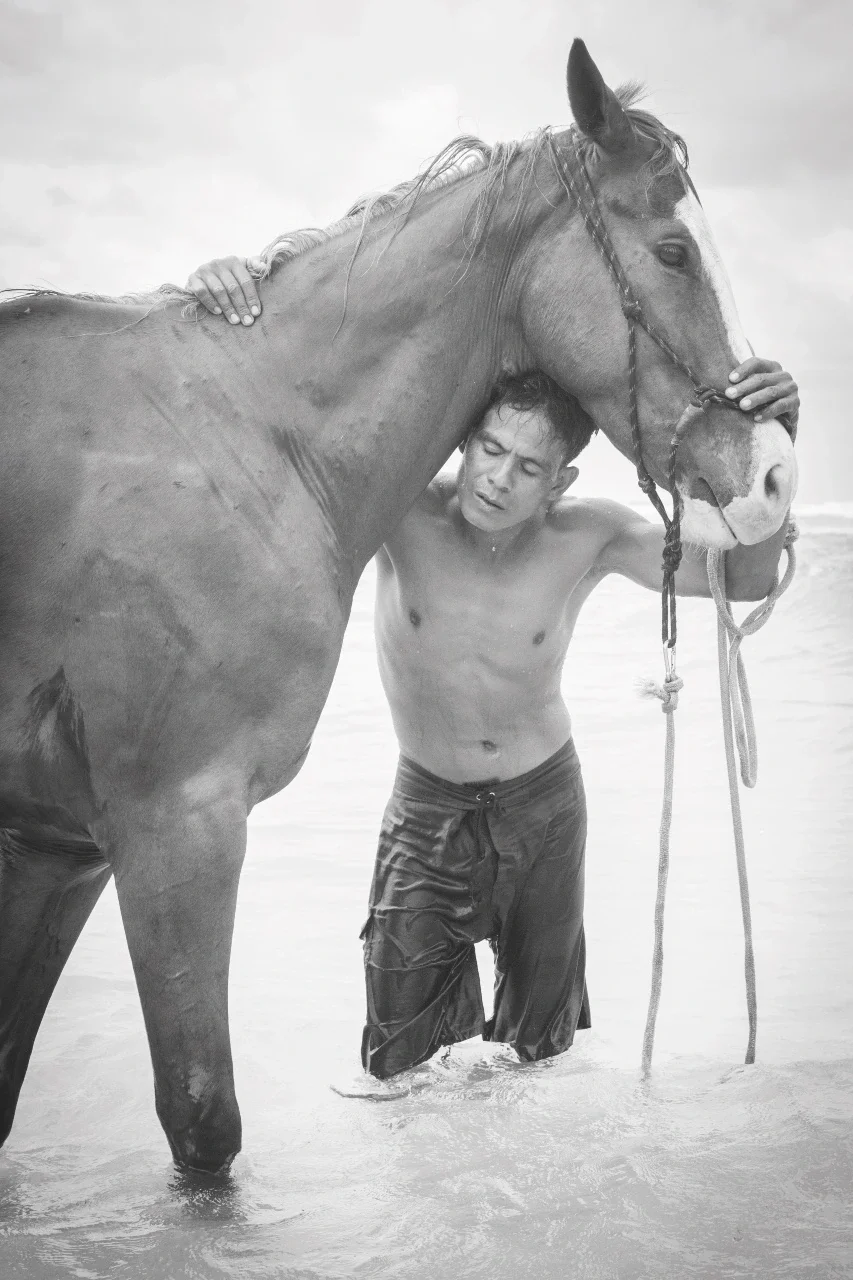 A lifelong horseman, Liefooghe is the founder of Europe's leading equine-assisted therapy centre, Operation Centaur, which has been helping people with a range of issues including anxiety, depression, addiction, eating disorders and grief since 2005.
Working from the London HQ and stables in Richmond Park and Hampton Court, Operation Centaur's human and horse therapy teams have been catalysts for change for everyone from hardened criminals to burnt-out entrepreneurs, and bullied schoolkids to soldiers with PTSD. 
With Retreat & Conquer, Liefooghe is inviting people to embark on their own journeys of self-discovery in Sumba and other inspiring destinations, including Mustique, Limpopo in South Africa and Abu Dhabi. 
'Horses are similar, but also radically different from us,' he explains during lunch overlooking the sweeping sands of NIHI's Nihiwatu Beach, while surfers ride the breakers in the Indian Ocean.
'Connecting with them provides a road into the unconscious and allows us to connect with our own emotions. In traditional therapy, this can take a very long time.'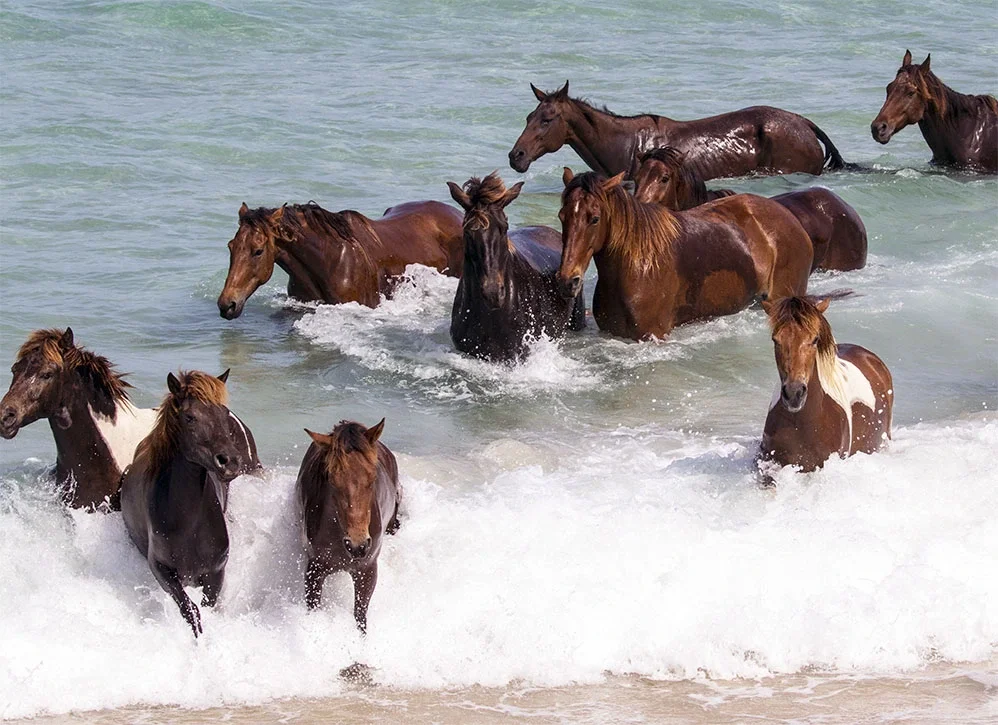 As prey animals, horses' survival depends on accurately interpreting the behaviours of predators, which makes them astonishingly adept at reading human intentions and sensing our energy.
'Horses don't lie: they act as mirrors, reflecting the fine details of human body language, which makes them incredibly powerful messengers and communicators,' says Liefooghe, whose book Equine-Assisted Psychotherapy and Coaching: An Evidence-Based Framework offers a comprehensive guide to the therapy, based on more than a decade of research.
No horsing around, only healing
Introduced from Java in the 14th century, Sumba's sandalwood ponies – named after the trees that once covered the island – play an important role in the island's culture.
Small but spirited, they're raced in the island's annual Pasola festival by traditionally dressed, spear-throwing bareback riders, a spectacle often re-created for guests at NIHI.
A former racehorse, Blaze was rescued from a life of captive breeding and now, along with his compadres in NIHI's 22-horse herd, offers guest rides and ocean swims from the resort's Sandalwood Stables, which turns the horses loose several times each day.
My therapy group of eight, accompanied by Liefooghe and psychotherapist Raul Aparici, first encounter the herd running wild and free along Nihiwatu from a hill overlooking the beach.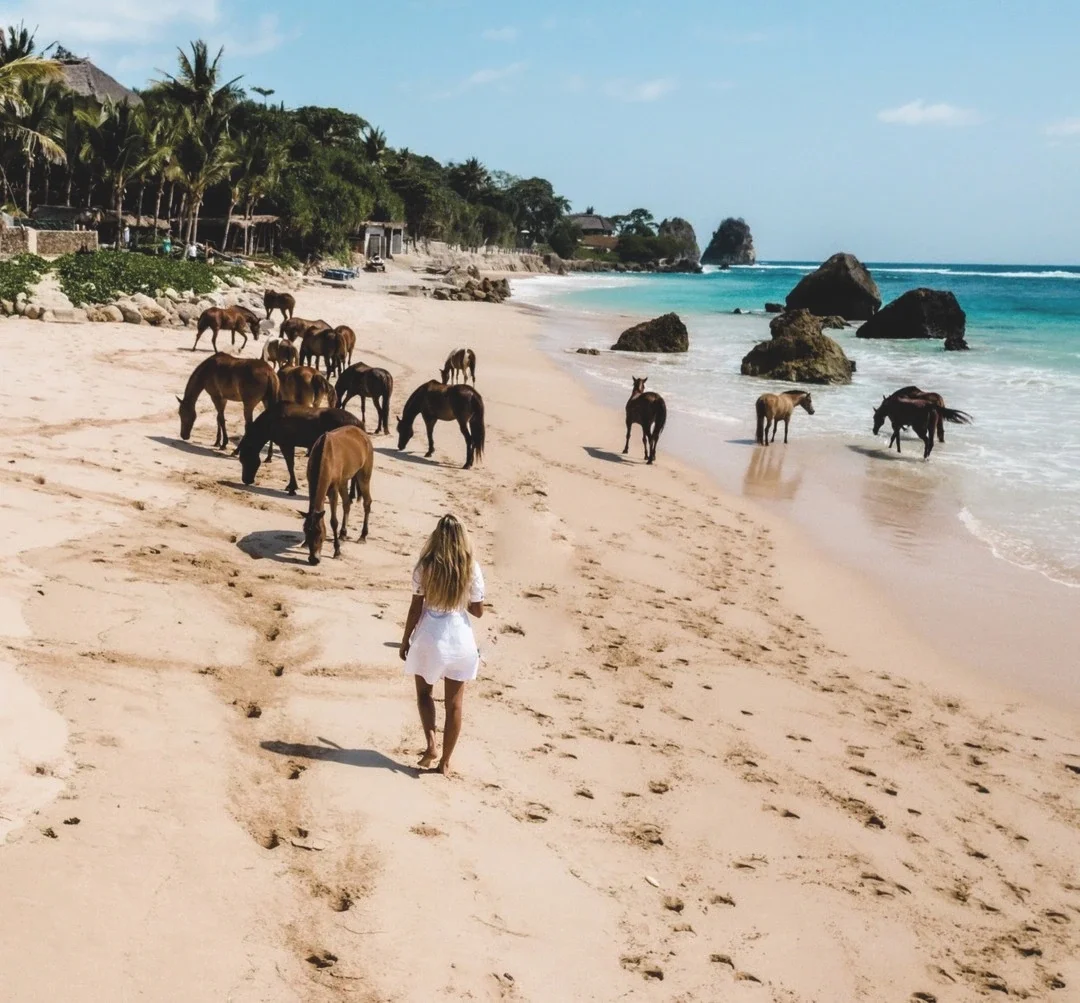 It's a powerful sight, bringing tears to the eyes of some and drawing gasps of awe from others. As the horses slow to wander the hill, we're invited to choose one that we connect with.
'Remember, all horses can kick and all horses can bite,' Liefooghe warns as I tentatively approach Blaze, pondering the hidden bruises we may both already bear.
A sanctuary from life's troubles
Meanwhile, NIHI's Mamole Treehouse, with its three elevated holiday villas, infinity pool and open-plan lounge, provides an exotic sanctuary for group work of the human kind.
Sitting in a circle of 10, we're invited to 'check in' daily and share how we feel, as we gingerly peel back our layers, exposing hopes, fears, frustrations and pain. 
Loss, grief, guilt, betrayal – and, personally, learning to let go – all come into focus as we explore how we make choices, forge and maintain connections, make sense of ourselves, and create movement and direction.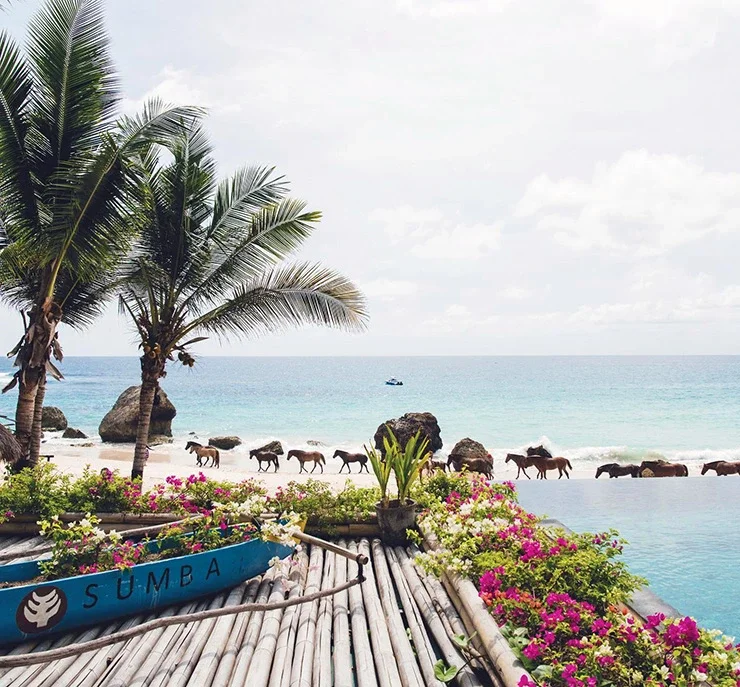 On leaving, we can return to the same place or move forward, with a follow-up session at home providing a parachute, helping us wherever we choose to land.
'The retreats strip things away and allow people to do the work they need to do – grieve, shout, cry or whatever form of expression that takes,' says Liefooghe.
'NIHI and our other locations provide beautiful, safe places to do this, but Retreat & Conquer isn't just about the destination; it's about the journey. Horses are our secret weapon, and in therapy they do what they have always done for humans: they get us to where we need to be faster.'
Images / Tanya Araujo
Order your copy of The Spear's 500 2023 here.
More from Spear's:
Clinique La Prairie: my reluctant stay at the world-leading medical health spa