Have you ever wondered why some jewels sparkle more than others? Perhaps it is the qualities of the individual diamond, or maybe the lighting in which it is viewed? 
Step into any luxury jewellery space and the strategically placed creations are positioned to catch even the most untrained eye. But taken out of this carefully manicured environment, without the right level of technical design, even the most remarkable gem can look lacklustre. 
So, what makes one piece of jewellery shine more brightly than another? For Blackacre, it's an obsession with perfect proportions and technical detail. 
Led by designer and gemstone connoisseur Samuel Stirrat, the Blackacre team has quickly garnered an impressive reputation for getting the most out of every precious stone. With each creation meticulously crafted around the individual gemstone and exceptional setting, the optimal flow of light is achieved.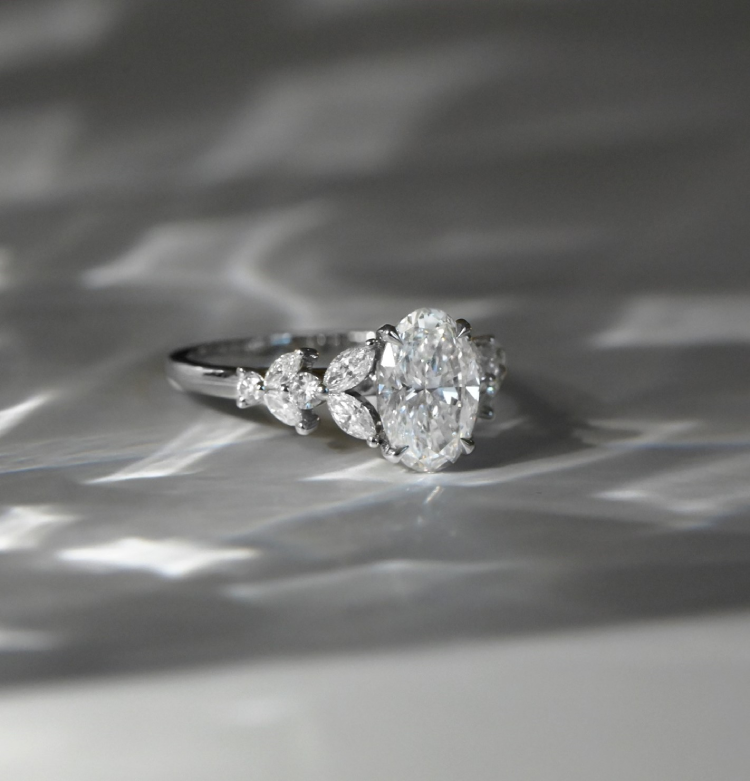 Blackacre: a rising jewellery brand fuelled by a childhood passion 
A relatively new name on the jewellery scene, Blackacre focuses heavily on the quality of its creations and on crafting immersive experiences. Fuelled entirely by word of mouth, its rise is an impressive one (a first generation jeweller without any high-powered financing certainly bucks the trend) and is testament to the quality of Blackacre's work. 
Behind this meteoric rise sits founder Samuel Stirrat, whose passion for collecting gemstones as a child remains the driving force behind the brand today. Having built up a small collection of semi-precious stones at an early age, it was Stirrat's mother, an art historian and in-house painting restorer, who suggested he explored the art of jewellery design. 
A lesson or two later and the young jeweller was hooked, quickly fixated on a far-fetched dream of being considered among the world's best.
Expedition-based jewels and an eye for detail 
Adopting a more adventurous approach, Stirrat and the Blackacre team have ventured away from the often mysterious supply chains of the world's finest diamonds and gemstones. Forget air conditioned offices and convention centre trade shows, welcome to a world of exploration and discovery.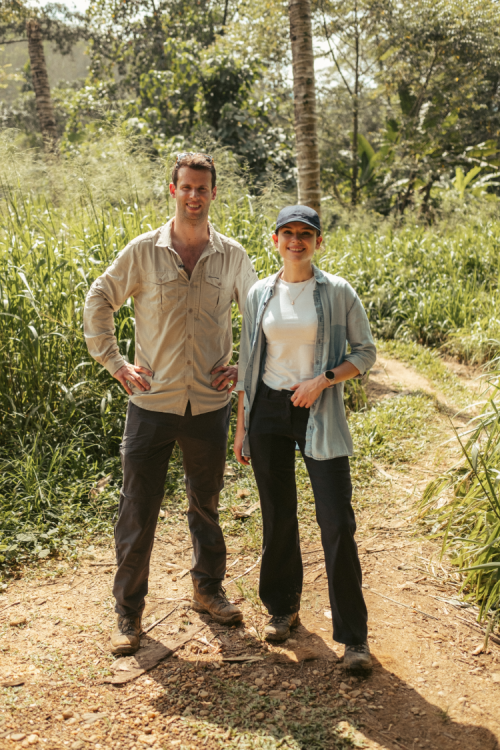 Expeditions to far flung corners of the Earth see this small team of experts go in search of the world's most exceptional gemstones, documenting each step of the journey as they go and bringing out the stories behind the stones. The most recent expedition saw the team journey deep into the Sri Lankan jungle. The short documentary provides an eye-opening insight into their precious world. 
In a bid to create an immersive experience like no other, Stirrat says, 'We bring you the stories behind the stones and then create unique designs around them, tailored to the specific personality and properties of each individual gem'; and herein lies a clue as to what makes each piece sparkle.
A refreshingly honest approach… 
A quick scan through the host of brands touting their sustainability credentials online and it becomes challenging to ascertain the genuine and sincere from the elaborate and embellished. 
Without a doubt the jewellery industry has work to do in this capacity but there are plenty of green shoots for transitioning to a more responsible approach. 
Tired of the rhetoric around sustainability credentials, Stirrat decided that nothing could be better than proving them and sharing the journey itself with clients. 'There is a right and a wrong way of doing things,' he says. 'Rather than telling our clients what is right or wrong, we want to take them on a journey, showing them how we source each gemstone and meeting the people that find them'. 
A quick watch of the recent expedition to Sri Lanka provides an insight into the passion and care that sits behind the brand.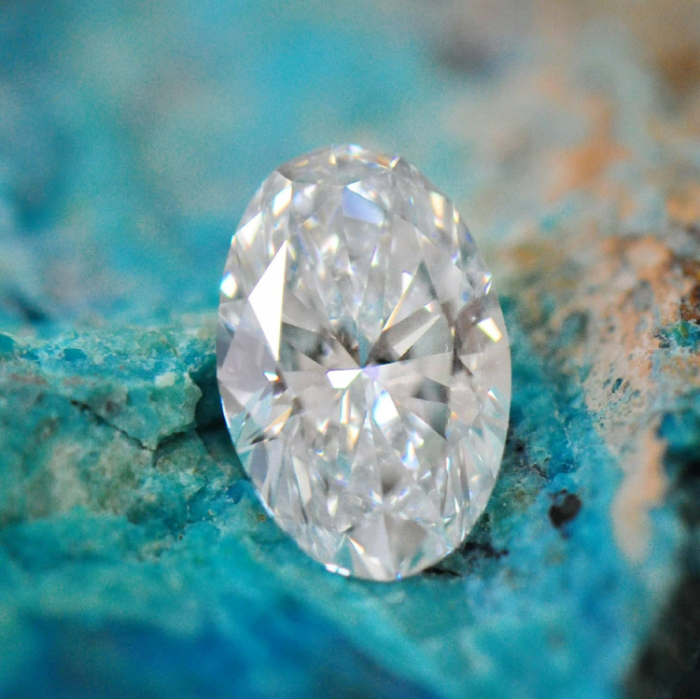 Settings that create more sparkle through the optimal flow of light 
'These are such precious stones, formed over hundreds of millions and billions of years, it is therefore critical to me that they be showcased in the best possible way,' says Stirrat. 'It is only by meticulously crafting pieces of jewellery around a specific diamond or gemstone that a perfect setting can be achieved and, in turn, the optimal flow of light delivered.'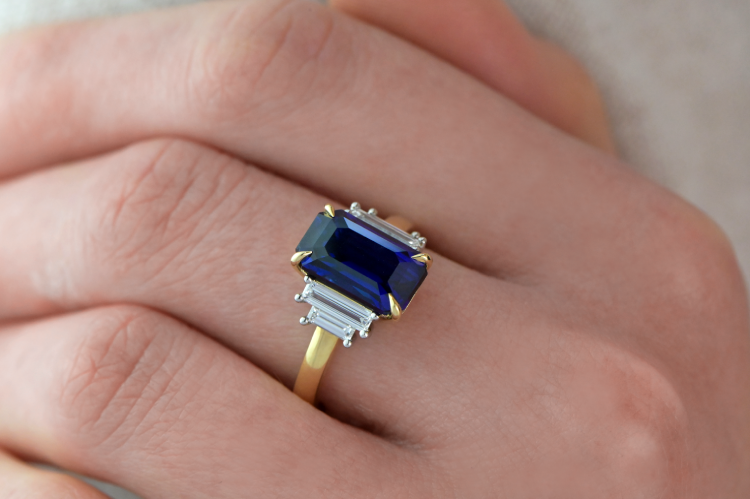 Upon viewing Blackacre's perfectly crafted jewellery, aficionados and connoisseurs alike will quickly be struck by the staggering precision with which each stone is set – carefully engineered to allow the optimal flow of light and showcase each exceptional gem. 
For those less acquainted with the technical make-up of a jewel and achieving technical perfection, perhaps the most obvious components are the visible setting. How much metal covers the stone? How discrete is the metal work? Do the claws blend into the stone? At the worst end of the spectrum, a poor setting can flatten even the highest quality of diamond or gem, while a well set diamond will be elevated above comparable options.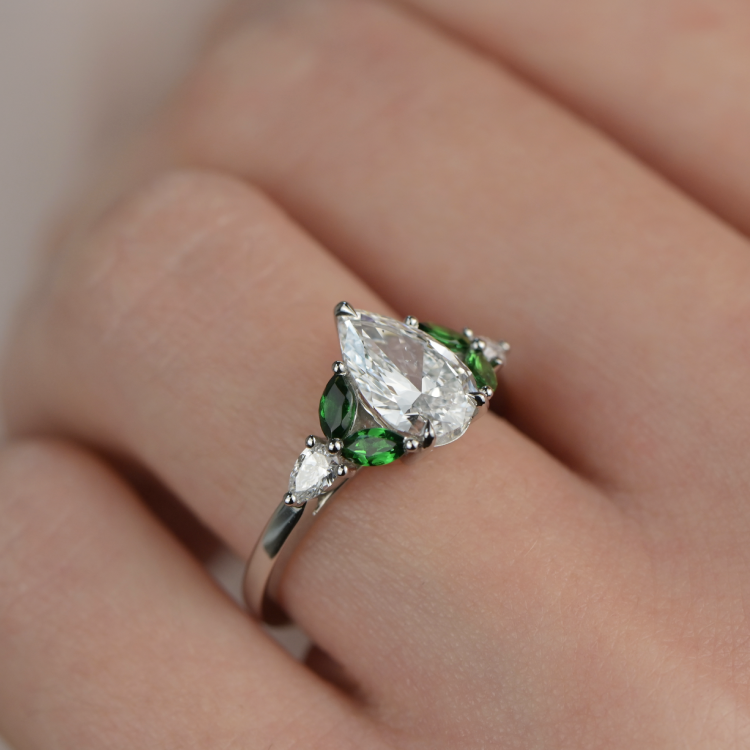 A passionate Stirrat notes that 'there is no one factor that makes a piece of jewellery high quality, it is a plethora of marginal gains that add up to an exceptional creation'. 
Versatile designs and variety of creations
Having started out life focused on bridal and bespoke jewellery, it was Blackacre's bespoke engagement ring offering that formed the brand's foundations. A quick glance through the bespoke engagement ring portfolio will provide ample inspiration to any bride-to-be or those seeking a secretive commission. The breadth of designs highlights the jeweller's versatility, with the quality of setting, elegant designs and contemporary feel consistent throughout. 
More recently, the team has expanded its offering, creating a number of house designs carefully crafted around stones sourced on these magical expeditions.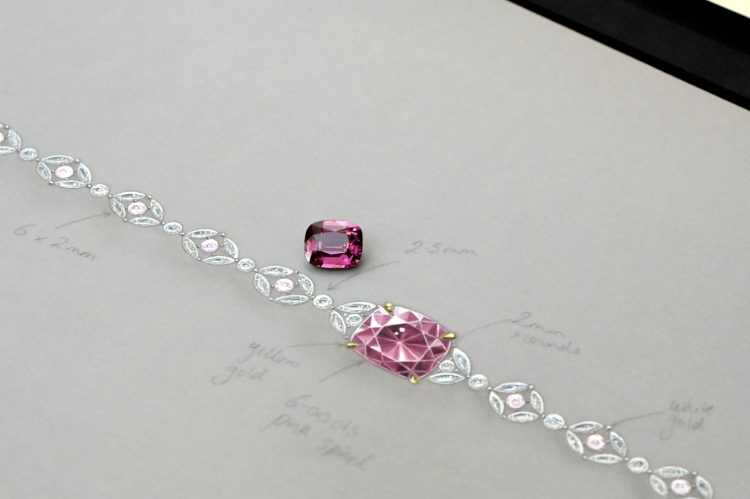 This is a brand on a journey that you will want to be a part of…
For all enquiries and commissions contact the team via its website enquiry form here or email hello@blackacreldn.com