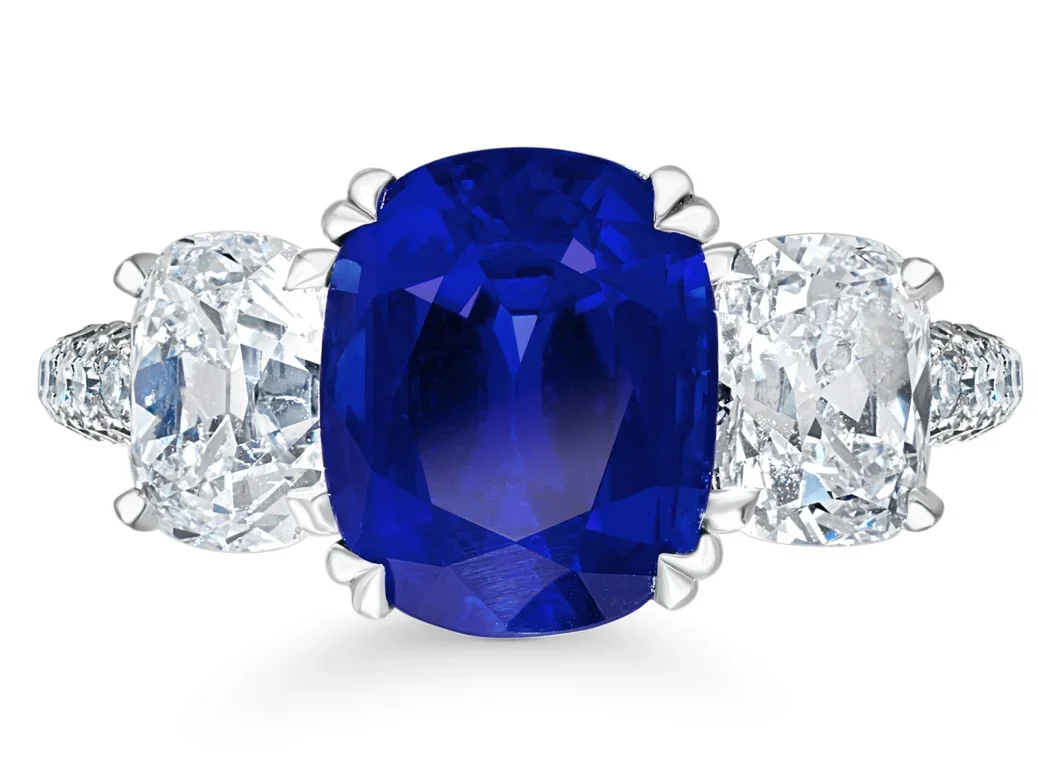 When it comes to luxury diamond engagement rings, couples are increasingly collaborating over one of the most important jewellery investments they'll ever make
With a seemingly unstoppable rise in wedding rates, what grander gesture than to propose marriage with a ring that makes one's beloved gasp with joy?
The history of securing a forthcoming betrothal with a diamond dates back to 1477, when Archduke Maximillian of Austria commissioned the first diamond engagement ring on record for Mary of Burgundy. But it was in the 1940s that diamonds truly made their mark, when New York advertising agency N.W. Ayer coined the famous slogan 'A Diamond is Forever' for De Beers; thus cementing their place as the pinnacle representation of everlasting love for decades to come.
In more recent years, we have seen a slow shift in perceptions about what an engagement ring 'ought' to be. There has been a boom in the diversity of engagement rings on offer, perhaps fuelled by a desire by some to break with tradition; for others to seek an everlasting token which is more individual, and therefore more personal.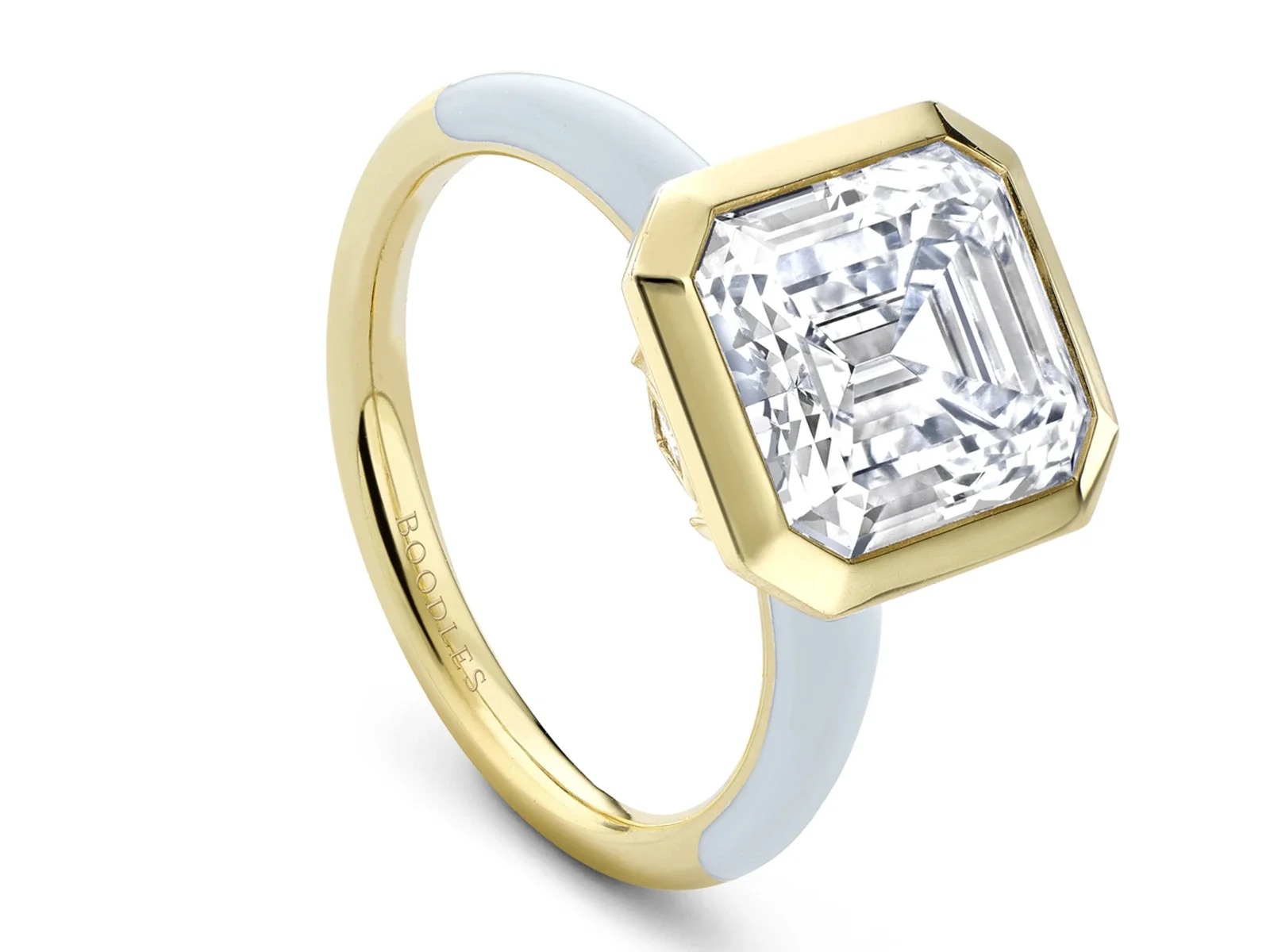 In addition, modern engagement rings have evolved alongside the concept of marriage itself, with younger generations increasingly collaborating on the choice of band. And for many, the days of the simple platinum band featuring a gigantic solitaire diamond are over.
'There's a shift toward a different cut of diamonds, with highly polished metal in either a super-fine band or, in contrast, with a bolder edge around the stone,' says Rebecca Hawkins, Head of Design at luxury jewellery designer and retailer Boodles.
'A centre stone flanked by shoulder stones is also making a return and rose and yellow gold have made comebacks.'
The Princess of Wales' sapphire engagement ring has led this trend, with even her mother Carole Middleton appearing to have swapped her original solitaire diamond ring for a large pale blue gem surrounded by a cushion of diamonds.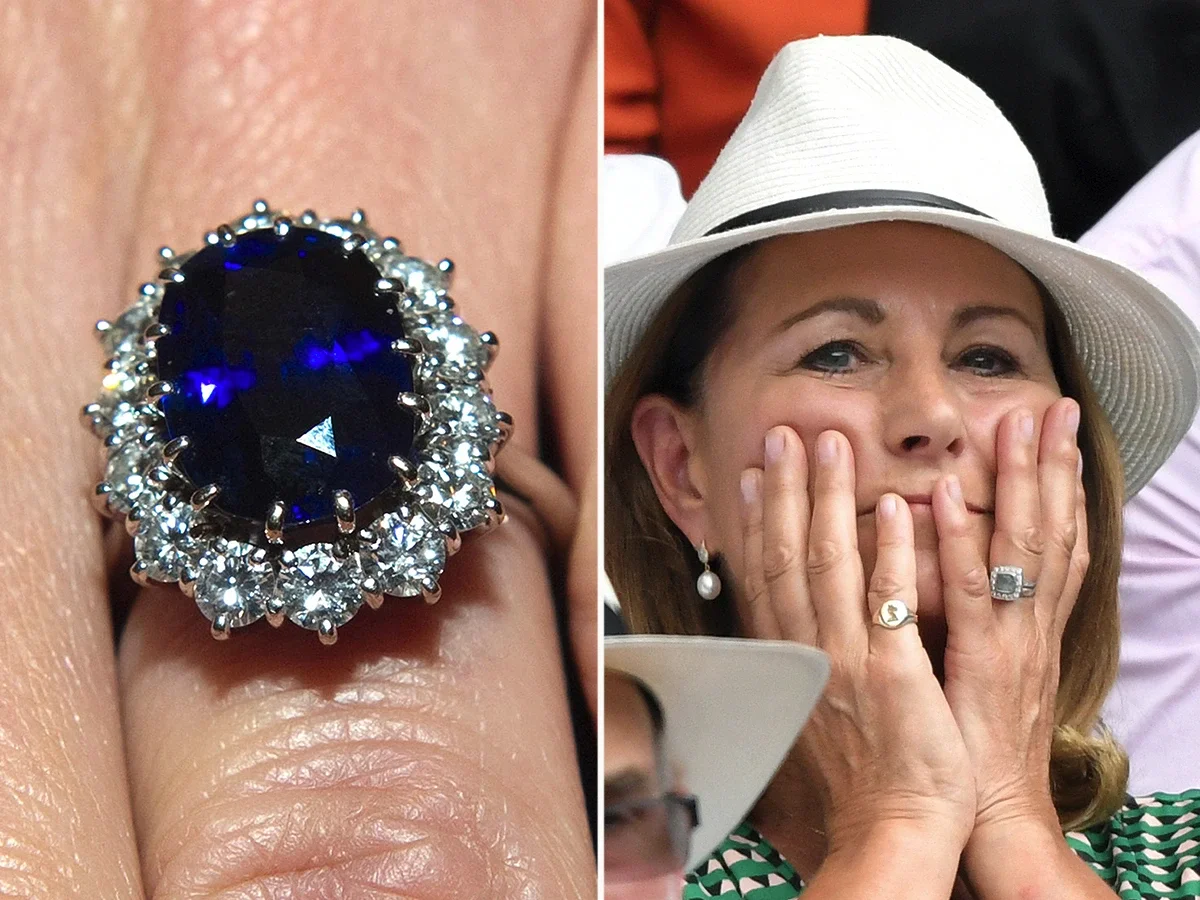 'Colour is one of the biggest emerging trends in the jewellery market,' says Mr Jeremy Morris, CEO & Creative Director of luxury London jeweller David Morris. 'Traditionally the centre stone of an engagement ring is a diamond, however, our clients have become more adventurous in their purchases.
'Exceptional coloured stones, such as unenhanced rubies, sapphires and emeralds make popular choices for engagement rings. Our clients are also becoming more knowledgeable about the wider choices of gemstones available, for example, Paraiba tourmalines.'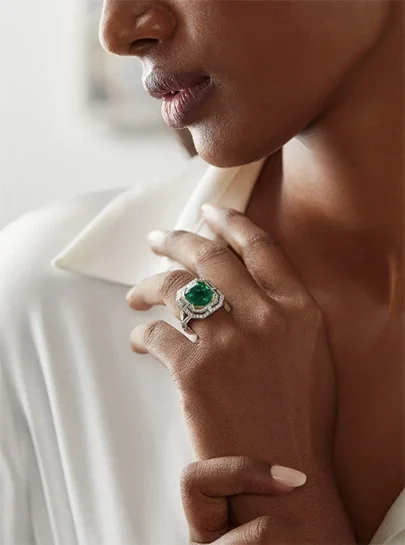 Diamond trends: when less is more
When it comes to shape, a move towards discretion as opposed to sheer ostentation is behind the more favoured cuts. 'An Ashoka cut has become such a popular choice, and I think one of the reasons, other than the unique beauty of the stone, is that it can sit low on the finger,' says Hawkins.
But that doesn't mean to say there isn't room for the extravagant. 'There has been a shift from traditional engagement rings such as single stone round brilliant or cushion cut diamonds; our clients are looking for more contemporary alternatives,' adds Jeremy Morris.
'Opulent engagement rings have always been popular, however, playfully selecting the different shapes and colour variations in a multi-stone ring ensures that the ring is unique to the client.'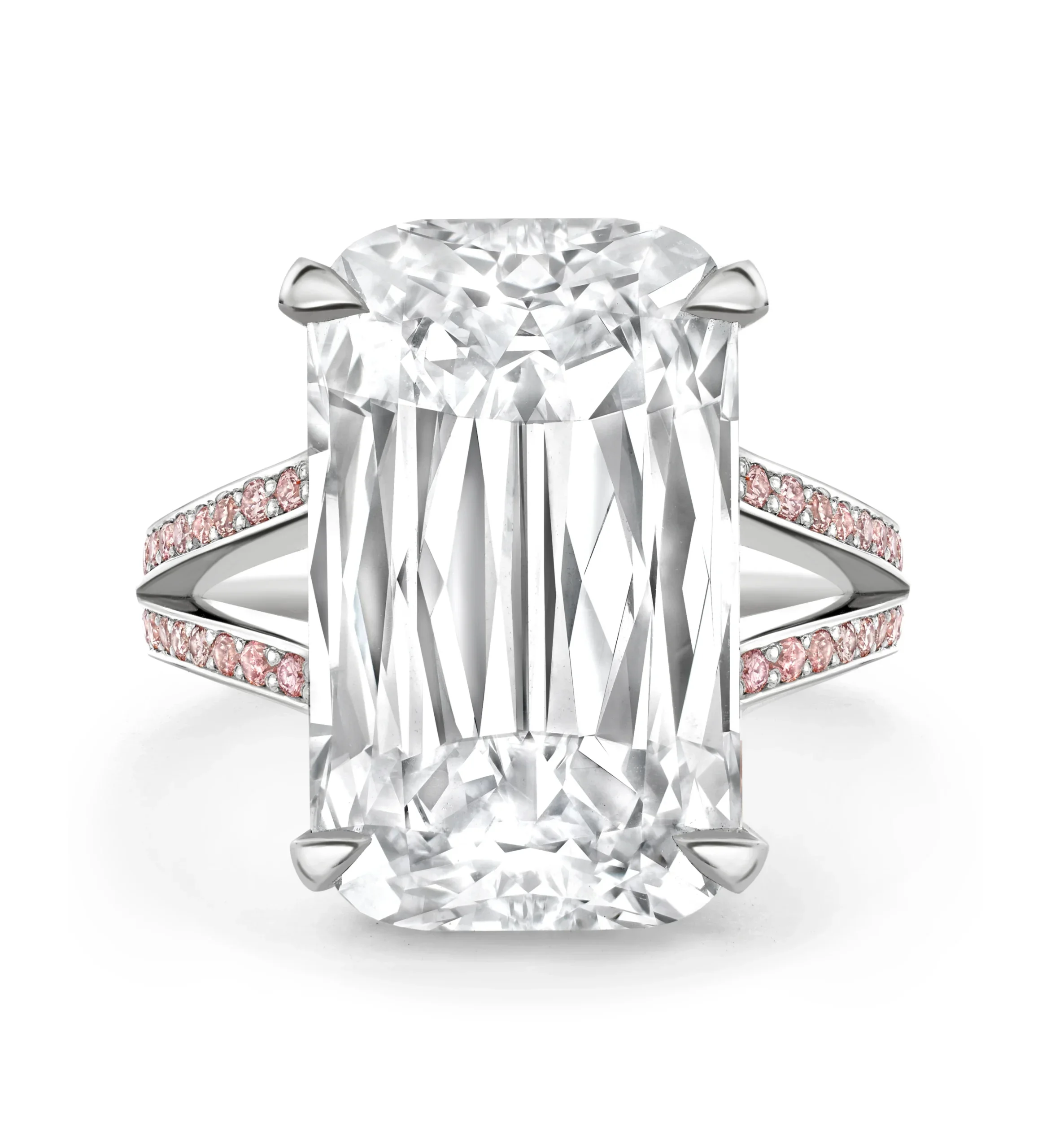 Lab-grown diamonds are 'ethical' choice for some
Then there is the choice of mined diamonds versus lab-grown rocks. For many, the option of a more ethically-sourced and sustainably-produced diamond is a no-brainer, particularly when a lab-grown diamond typically costs upwards of 40 per cent less than a mined diamond.
While rumblings from some corners say lab-grown diamonds aren't as environmentally-friendly as one might assume, it's fair to say there are fewer issues concerning the potential exploitation of workers and any negative impacts on the environment than with mined diamonds.
For those looking for opulence, high-luxury diamond atelier Or & Elle is the first to use superlative lab-grown diamonds combined with recycled heirloom gold.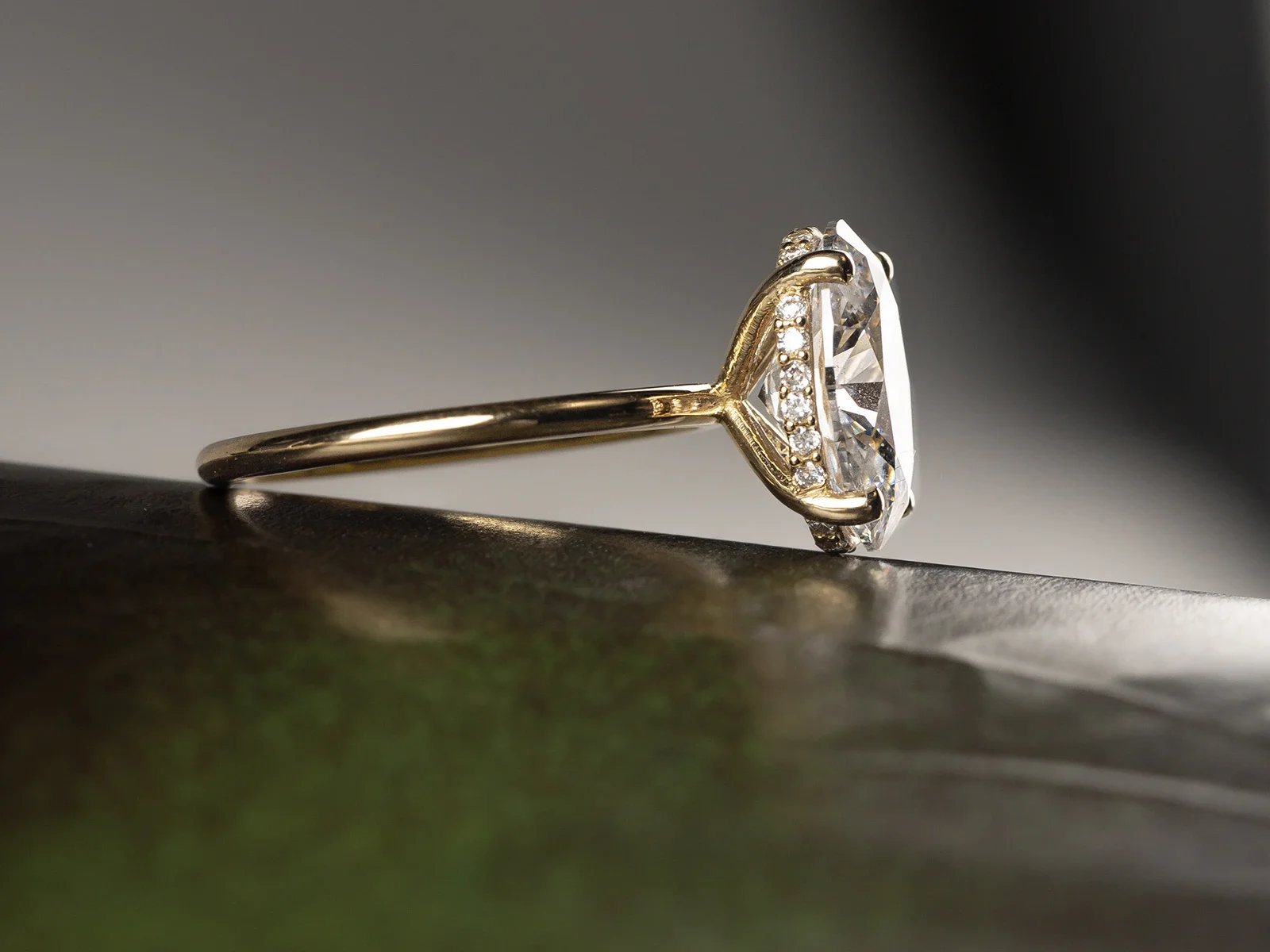 To the delight of jewellers, more men than ever before are donning engagement rings too. Ed Sheeran wore a simple band ahead of his marriage to childhood sweetheart Cherry Seaborn, which she personally crafted for him out of silver clay. Fellow singer Michael Bublé also wore a silver band when he became engaged to Luisana Lopilato.
Olympic diver Tom Daley and his screenwriter husband Dustin Lance Black wore matching silver and diamond bands after they announced their engagement in 2015.
'We find that male couples tend to prefer eternity rings, in thin and simple classic designs,' says Hawkins.
Collaboration is key with luxury diamond engagement rings
And when it comes to making that life-changing purchase, it's more of a collaboration than ever before. 'There has definitely been a shift in the way engagement rings are bought,' continues Hawkins. 'Nowadays, 80 per cent of couples come in together, whereas in the past the men would come in and choose a ring themselves,'
And jewellers are finding a clear disparity between the rings that women choose for themselves, and the rings men choose for them. 'Men shopping alone tend to be more conservative in their choice and are frequently drawn towards a classical single stone.
'Whereas women will make a more confident choice and are looking for elements of individuality; subtle details such as a tiny pink diamond on the side, hidden diamonds on the inside of the ring, or a unique cut.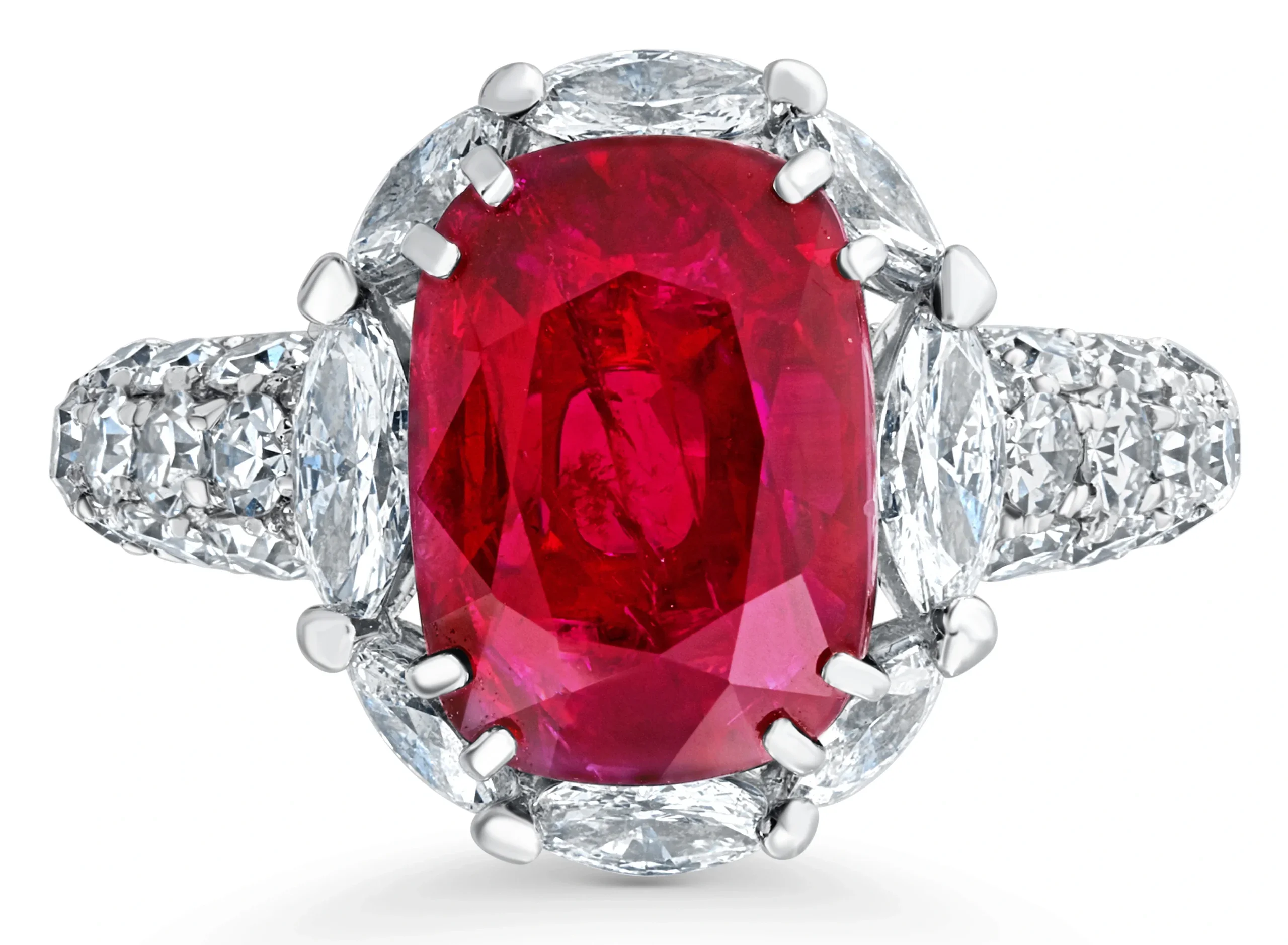 'More often in the case of a second marriage women sometimes take that individualism a step further and chose a style not normally considered an engagement style, like a Raindance ring.'
While one Hatton Garden jeweller, Daniel Christopher, recently reported that engagement ring spending increased by 50 per cent in 2022 compared to the previous year (up from an average spend of £4,000-£6,000 to £8,000-£10,000), others state the biggest difference is between first and second marriages.
'People getting engaged for the first time tend to be between their mid 20s and early 30s. The average spend is between £7,000 and £20,000,' notes Hawkins. 'The second time around, as people are older and more established, they tend to spend more – up to £50,000.'
Which is why, if you're spending this kind of money, it never hurts to do your research first.
All rings: Price on asking at Boodles, David Morris and Or and Elle
More from Spear's
Bacchanalia Mayfair: the bare cheek of Richard Caring's newest restaurant