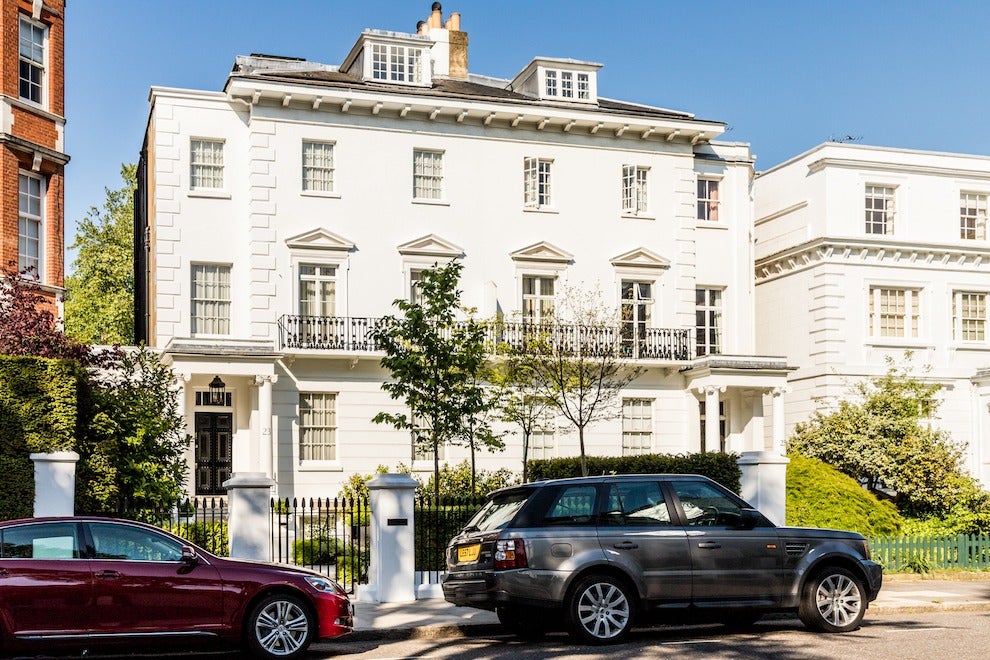 Leading property agents are 'quietly optimistic' about the state of the London property market in 2023 given the 'robust' performance of super-prime sales in the capital, in spite of slower demand and depressed transaction volumes. 
While conditions in prime central London are 'tougher this year' overall, according to Savills Private Office chair Jonathan Hewlett, transaction values at the top end of the market 'haven't changed'. He tells Spear's there are signs of resilient demand for UHNW homes. 
[See also: Demand for premium apartments drives momentum in London's prime residential market]
The lower end of the prime central London market has seen reduced demand for homes, with sales volumes for properties worth between £5-10 million falling by more than 10 per cent in Q2 and Q3 this year, when compared to 2022. That's according to new Savills figures released last week. 
Top-end prices are resilient, although demand dips after a blockbuster 2022
But at the top end, UHNWs from around the world continue to express strong interest in London property, given the perceived security the city offers. 'We're seeing much more activity from the US, which we haven't seen for a long time. We are always seeing quite a lot of activity from the Middle East,' Hewlett says. 'And, there's still a strong draw from the APAC region.' 
As well as being appreciative of the UK's world-class schools, super-wealthy clients tend to 'trust the legal system, [and] trust the Land Registry system. You know that what you've shaken hands with here is concrete,' Hewlett adds. His sentiments are shared by star buying agent Jo Eccles, of Eccord, who says both international and domestic UHNWs have a strong 'appetite' for London's super-prime homes. 
The sense of optimism from buying agents working at the top end of the market follows a strong 2022 for super-prime sales. The sale of £10 million-plus homes in the 12 months to March 2023 was the strongest since 2015, according to Knight Frank data.
[See also: What are branded residences? Luxury openings attract UHNWs seeking five-star hotel service at home]
While Hewlett says that while volumes are now lower than two years ago in the £10-million-plus segment of the market, transaction values are not 'overly changing'. 'They're still about 18 per cent off the peak in 2014,' he says. 
A weak London property market development pipeline
JLL Residential development expert Peter Murray tells Spear's there are signs of 'quality demand' for high-end properties. 'If the property is priced correctly, there's still a reasonable market appetite,' he says. 
Demand for new homes tends to increase close to the completion date of new projects – at the point when developers can present 'fresh and exciting' schemes to the market. Murray notes: 'We've had a pretty good run in the last few weeks. We've launched two new projects in the last month, and a new release of an existing project, all off plan in central London'. These new schemes have contributed to over 150 off-market sales.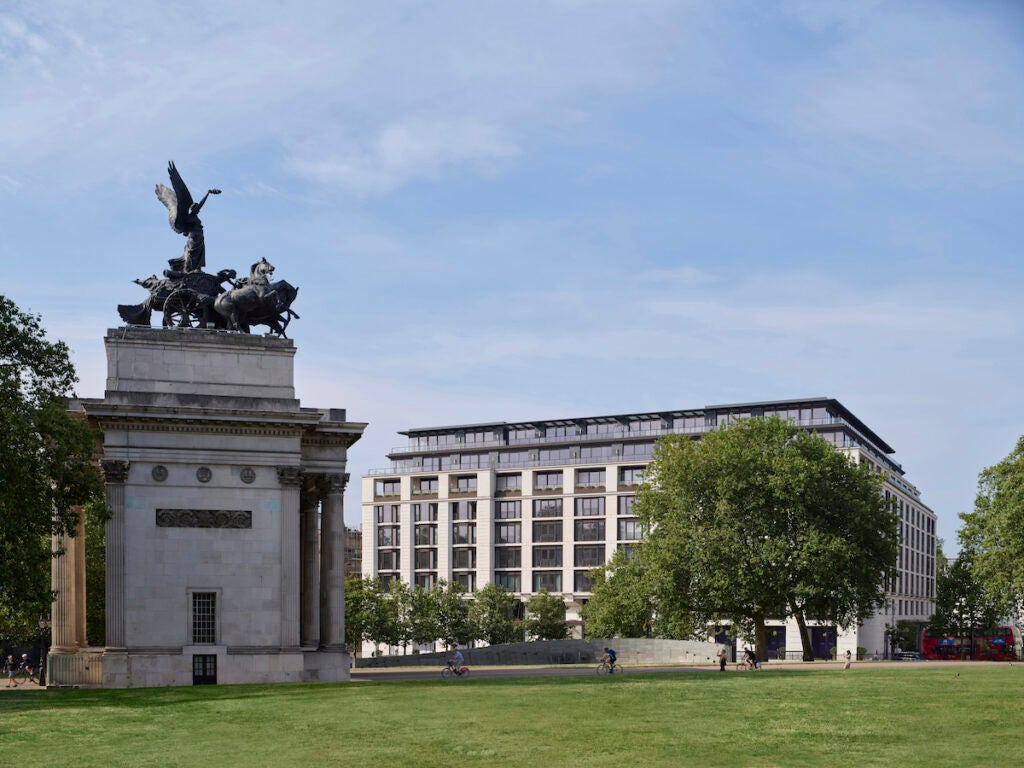 [See also: 'Exceptionally rare' Park Lane mansion with record-breaking potential comes to market for £42.5 million]
In spite of the strong demand, a slimmer development pipeline in the London property market has created a 'fundamental lack of supply,' Murray adds. 'I can't see supply improving in any meaningful way over the next 12 to 18 months. It is not going to come in until 2025, 2026, so this under-supply is not going to be fixed in the short-to-medium term. So that's my view – it's going to help protect prices.'
Planning restrictions in Westminster, Kensington and Chelsea are also reducing the number of new super-prime properties coming online. As part of its 2019-2040 'City plan', announced in 2018, Westminster Council revealed it would block planning permissions for any new build homes greater in size than 150 metres (just over 1,600 square feet). 'So that means nothing new is going to come out of the ground at that sort of scale, and it also means you can't buy two flats and merge them,' Hewlett says. 
UHNWs will pay premiums for London property market's 'genuine trophy assets'
Eccles adds she has seen a great deal of demand for family homes in areas like Richmond and St Johns Wood – a 'very good performer' among clients looking for 'lots of lateral space and big gardens'.
[See also: The 2023 Spear's Property Indices]
'There are some pretty impressive houses scattered in and around Battersea. There have always been the Hampsteads, and Richmonds and Batterseas of the world, and definitely with those southwest areas – they had a real resurgence due to Covid,' Hewlett says. 'When you come into prime central, houses are still the majority of the super-prime market, and there's a bigger volume of them.'  
Oftentimes, clients will pay a premium for what they recognise as 'genuine trophy properties' within the London property market, says Eccles. 'The previous generation were more open to buying and selling, and were more inclined to be transactional.' Conversely, clients are now more likely to take a longer-term view with what they recognise to be large trophy assets in the best areas. 'It might be another 50 years before they come back on to the market,' Eccles adds.
Convenience-seeking international buyers on hunt for 'turnkey' homes 
International UHNWs, many of whom hunt for London bases for use by their children, tend to express interest in purchasing properties only once the developer is close to completion, according to Murray, as that's the point when they 'can see and feel and touch the product'.
'There is a preference particularly from the overseas buyers for turnkeys,' Paddy Dring, co-head of Knight Frank's private office, adds. 'People are slightly nervous of doing work, because they don't necessarily find it easy to project the time and the cost – and there is also the overriding concern of inflation.' Foreign buyers tend to be 'much more convenience driven', Eccles says, without the 'drive to personalise something as much'.
[See also: The best property agents for high net worth individuals in 2023]
Domestic HNWs, on the other hand, are often more enthusiastic about renovation and refitting projects. Following 'significant liquidity events' off the back of successful entrepreneurial or private equity careers, it has been quite common for wealthy Brits to express an interest in assembling teams of architects and designers, Eccles says. 'With all those clients, they're doing work even if the homes are in a really nice condition. At that level, clients want to personalise it.'
Branded residences expected to hold value over the long term
For the foreign buyers, branded residences continue to be a popular formula, Dring says. 'It is a favourite for the international. It is a "lock-up-and-leave" proposition, with incredible services attached to it, which suits them very well.' 
'There is also no doubt that as these developments come towards completion, the sales rate goes up quite significantly, because of course they can touch it, they can feel it. And particularly when there is a hotel attached to it, that then gives them a great degree of confidence that they can really imagine what it will be like.'
[See also: The best buying agents for prime property in 2023]
Dring continues: 'I think each of these projects has their moment. The best developments actually hold their position pretty well – and they're all different. When One Hyde Park happened, everybody used to say the same thing: "how long will it hold its stature?" But the answer is that there is only one One Hyde Park, in that location, with that architecture, and in many ways with that lateral space. So every one of these developments to some degree has their own unique formula.'
Nowhere is this more true than at The OWO Residences by Raffles. There, the 'preservation of original architectural merits' has been 'blended with this very beautiful, rich, and contemporary furnishing,' Dring says. 'And I think it really, really works.'
Click here to discover the 2023 Spear's Property Agents Index
---
Discover more with Spear's: How to build a luxury brand