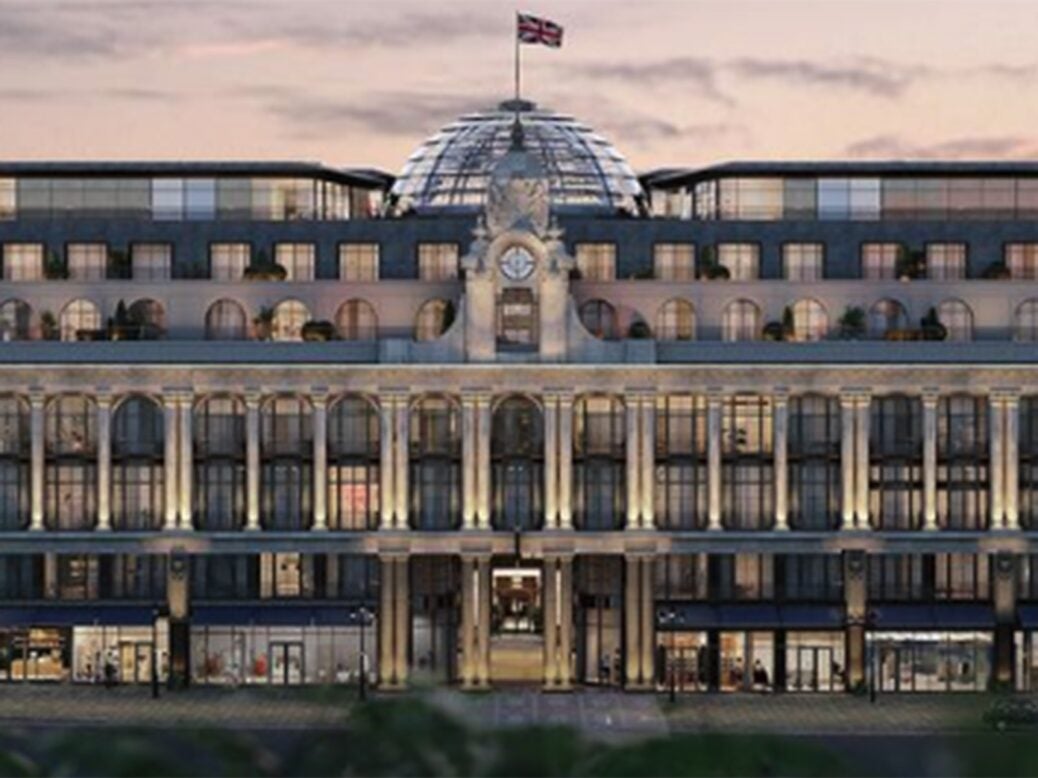 In the past decade, the vaunted streets of West London have welcomed a number of audacious building projects from some highly-conspicuous names in luxury. One by one, the world's most lavish hoteliers have scoped out new plots of land and old, listed buildings, to find the perfect locations for their trademark five-star service. 
Yet these bastions of hospitality – including the Four Seasons, the Peninsula and Park Hyatt – are not creating run-of-the-mill hotels. Instead, these well-known names have started to devote significant energy (and real estate space) to the creation of ultra-luxe homes which UHNWs can buy – homes that come with all the usual trappings of their hotel offerings. 
Six Senses has applied its soothing trademark touches to The Whiteley in Bayswater, which is set to open next year, while Raffles has reimagined and refitted the Old War Office on Whitehall. The hotel portion of Raffles London opened in September. Owner Sanjay Hinduja, of the Hinduja family, told Spear's at the beginning of 2023 that the 85 'uniquely crafted' homes attached to the project have generated strong interest from UHNWs. Both The Whiteley and The OWO's buildings are Grade-II listed.
Meanwhile, other hoteliers have started from the ground up. Park Hyatt is working on its Nine Elms residences and hotel, two towers of 42 and 57 storeys which are set to complete in 2024.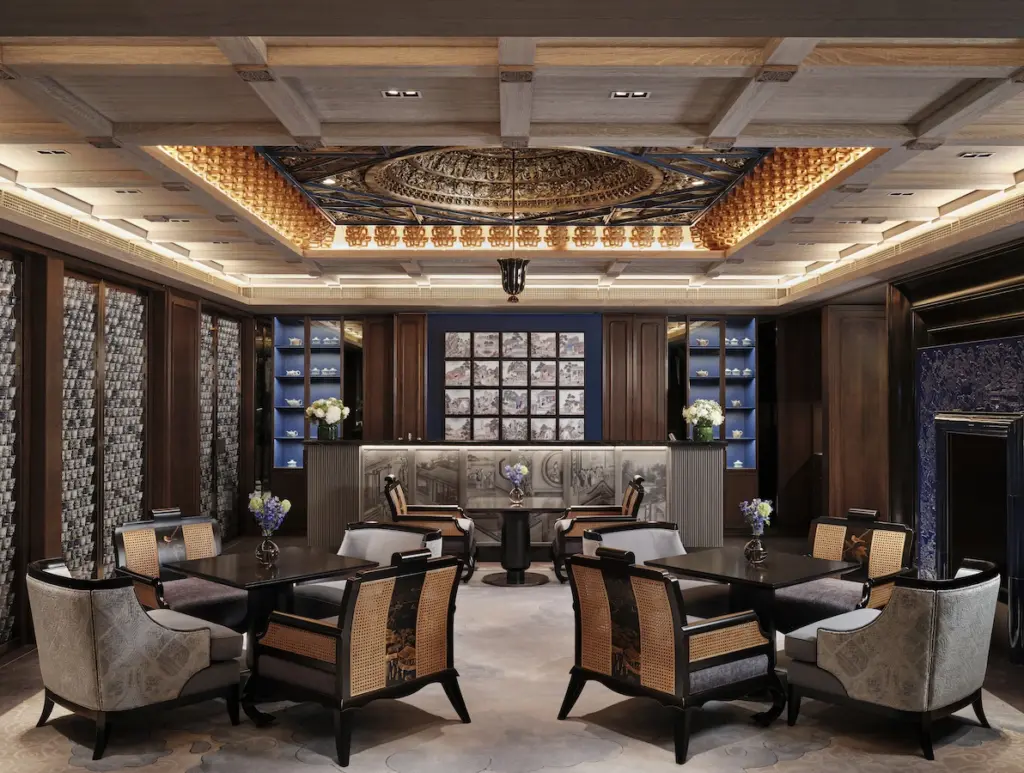 The Peninsula London, right by Hyde Park's Wellington Arch, finally opened its doors for hotel stays in September after years of construction, with 25 beautiful ultra-luxe apartments also created for the brand's global fans – with interest from Beverly Hills to Hong Kong. Planning permission for the building was granted in 2015, with this year's grand unveiling capping off a 30-year journey to find the perfect London address. 
It's clear that branded residence projects are both en vogue and in demand. But what are they? And where did the phenomenon of these hotel-esque UHNW homes come from?
[See also: What UHNWs have to look forward to when New York's Waldorf Astoria opens next year]
What do branded residences offer for UHNWs?
According to BNP Paribas International Real Estate, a branded residence project 'gives buyers the opportunity to own a property in association with exclusive hotels across the world, meaning they have a private home offering a luxurious way of living that encompasses hotel-quality services with convenience and security.' 
Some branded residences schemes share a site with a hotel, including The OWO and The Dorchester's Mayfair Park Residences. Others, such as the Four Seasons at 20 Grosvenor Square, do not. Another distinction is the level of service provided by the branded partner. In many instances, a hotelier is simply offering its name and style. 
Amenities in residences projects are becoming more luxe than ever. At The Peninsula London, the 25-metre swimming pool is housed in a 'subterranean chamber', where 'walls are adorned with intricately-crafted mosaic artwork depicting tranquil landscape scenery'. Outside the grand front doors of the Hyde Park-facing hotel waits a fleet of Rolls Royce for use by residents. At the upcoming Waldorf Astoria in New York residents can access four private bars, as well as a 25-metre 'starlight pool' which overlooks Park Avenue.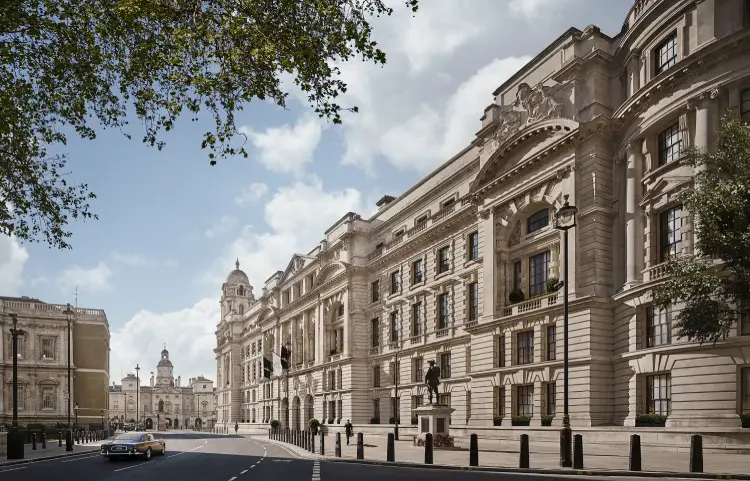 According to Billionaire Magazine, an early form of a branded residence was found in 1920s New York – at the Sherry-Netherland Hotel. 
But it was in the 1980s when 'trailblazer' hoteliers like the Four Seasons began to create a steady stream of 'integrated residences' projects to meet the rising demand from wealthy buyers in North America. Meanwhile, in Asia, Amanpuri opened its beloved Phuket resort and villas in 1988. 
[See also: What's next for branded residences?]
How One Hyde Park changed UHNW homes forever
Roarie Scarisbrick, a partner at Property Vision and long-time stalwart of the Spear's property index, says the trend in London started off with a wave of 'ultra-high-service blocks' in the mid-2000s – projects that came without a hotel name attached. 
'Up until a couple of years ago, we had a lot of high-end new developments – they were nectar for the international market. London didn't provide it – we provided dusty old mansion blocks and decrepit houses with a million stairs,' Scarisbrick laughs.
After the turn of the millennium, developers started adding all manner of amenities to new apartment buildings. Hong Kong property billionaire Samuel Lee worked with architect Squire & Partners to create 199 Knightsbridge, which has 205 apartments and comes with a 'world class leisure suite', according to Harrods Estates. It opened in 2005. Scarisbrick adds that developer Northacre was prominent in creating these high-service apartments for HNWs. Examples include its The Lancasters development in Hyde Park and The Phillimores in Kensington.
Then, he says, everything changed when the 86-home One Hyde Park landed on the scene in 2009. 'It must have been the first branded residence. It was loosely branded, because of its connection with the Mandarin. And it proved to be very successful, predominantly for international buyers, who just loved that concept – the hotel style, living in ultra-high security, brand new buildings, and with a little bit of glitz and glamour.'
Scarisbrick says that some other hotels, such as the Four Seasons at 20 Grosvenor Square, have provided staffing for projects but without other elements of service. 
[See also: Six Senses CEO Neil Jacobs tells Spear's why branded residences are the future]
How are branded residences expected to grow in London, and globally?
The development of branded residence projects continues apace. According to Savills, 20 new London projects are set to be completed by 2030. A new Mandarin Oriental project on the South Bank is slated for completion in 2028, which will also serve as the brand's third London hotel. 
Knight Frank's Global Branded Residences 2023 report, which has tracked 324 luxury development schemes across 52 countries – amounting to 26,000 individual 'units' – predicts that the sector will grow by 12 per cent each year up to 2026. 
The market for branded residences is expected to continue its steep rise, in part because of the growth of the global population of UHNWs, which Knight Frank researchers have predicted will grow by almost 30 per cent between 2022 and 2027. A significant number of super-wealthy buyers, other Knight Frank research suggests, have considered buying a second home as a result of changing living habits after the pandemic.
Globally, forward sales of branded residence projects are strong. At the end of 2022, it was announced that three-quarters of the 162 units which will soon be part of Dubai's Six Senses Residences The Palm had already been snapped up – more than a full year away from the completion date of 2024. 
The global total of branded residence projects is set to hit more than 1,100 by 2027, data from Savills suggess. Currently, Dubai has the greatest number globally, with 45 branded residences, while another 33 are in the pipeline for the city. Marriott International alone has a total of 200 either open or in development globally, with its Ritz-Carlton and St Regis brands gearing up to open more than 40 new projects. Non-hotel brands involved with branded residences projects include Trump, YOO Studio, Versace and Armani. 
[See also: The best property advisers for London's super-prime market]
What do UHNW buyers need to consider when buying a branded residences home? 
Top flight Spear's buying agent James Forbes, who partnered with fellow UHNW adviser James Gilbert Green in 2021, says that One Hyde Park 'raised the bar' for its service offering. 
Wealthy property buyers have found that branded residences provide 'reassurance and comfort,' Forbes says, and many of these buyers will pay a premium for extra services and a trademark name. 
Still, even when a prominent hotelier is on board, he suggests UHNWs keep in mind the fundamentals behind a property purchase.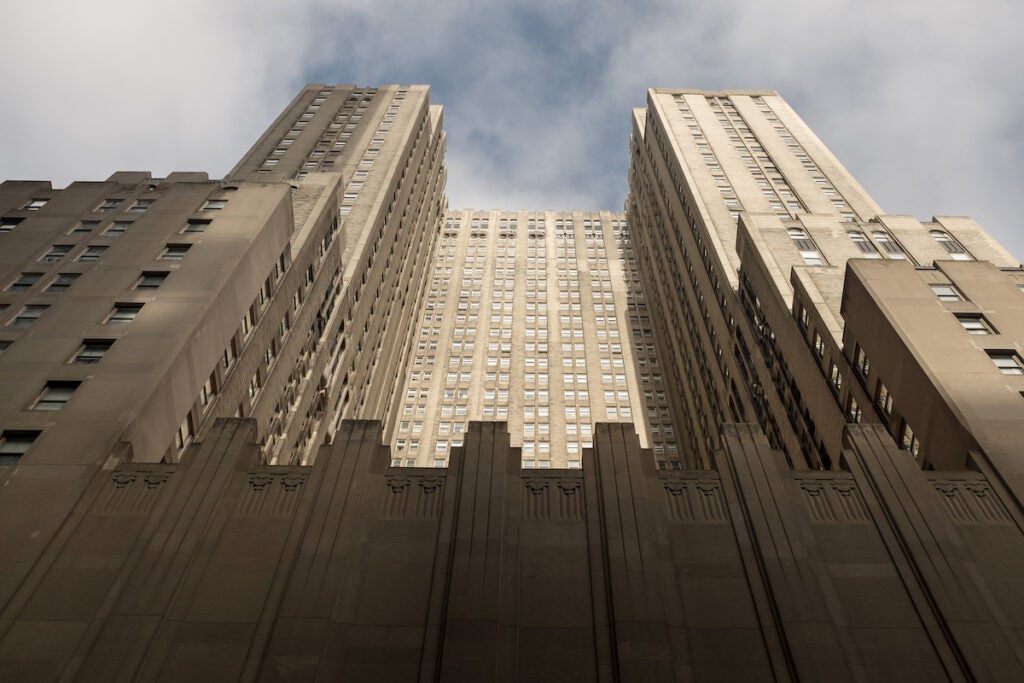 'Even though something is branded, it's ultimately about the quality of the property and its location,' he says. 'There are a lot of new developments that aren't branded, that still command premiums for providing service. I guess the branded element provides a hotel-type service generally.'
Forbes says that along with his partner, he has been fortunate to be involved in some of the biggest transactions of branded residences in the London market to date. But, he adds, 'we know it still has to be the right building, the right part of London and the right service within it.'
Branded residences are not for everyone, he concludes. 'There are a lot of people who travel a lot - they are in hotels a lot of the time – and they don't necessarily want to be living in one when they are in their own London home'.
'But if it's very much an UHNW's holiday home, then actually the hotel branded residence may be ideal.'
[See also: Inside Waldorf Astoria New York's luxury residences]