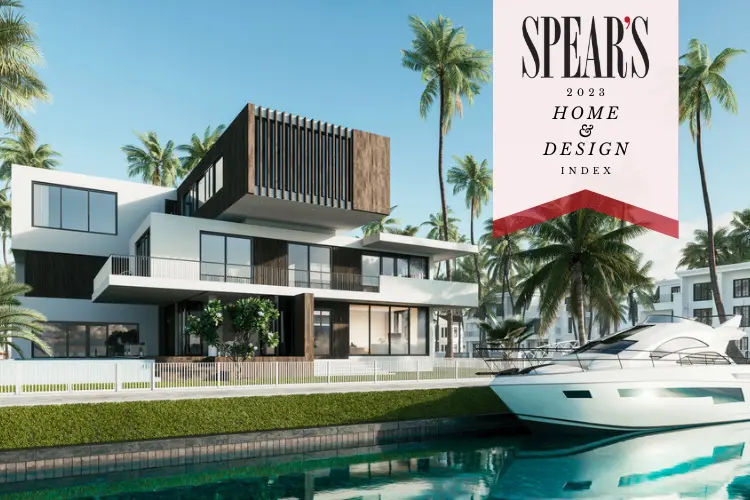 The 2023 edition of the Spear's Home & Design Index is here, and this year, includes more names than ever before. Carefully selected by the Spear's Research Unit, the index includes the top recommended interior designers, architects, landscape designers, and smart home providers. 
This year, we introduce advisers based in the Middle East, each of whom have carved out a HNW clientele base both in the region and in the UK.
Click the links below to access the rankings:
Designing your family home can be an overwhelming task. From concerns involving sustainable materials to obtaining difficult planning permissions, it can be helpful to have an expert to do the heavy-lifting. 
Developments in the Spear's Home & Design Index
Our selection of architecture, interior and landscape experts all curate timeless yet modern homes, show residences, and commercial spaces for clients with a diverse range of requirements. 
For those who lean towards opulence, mononymic interior designer Alidad — who first entered the Spear's rankings in 2022 — creates palatial residences which reflect his background in art and history. For those who prefer rebuilding and restoring historical spaces, architect Simone de Gale 'celebrates classical forms interlaced with innovative structures'. Most recently, her firm has won contracts to some of London's most prestigious projects such as Kensington Memorial Park.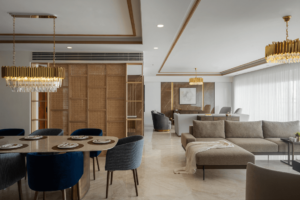 Since the last edition of the Spear's Home & Design Index, Richard Angel of Angel O'Donnell and Ottalie Stride of Albion Nord have each designed show residences at the highly-anticipated OWO Residences by Raffles. Laura Hammett, on the other hand, completed two apartments and a penthouse at super-prime London development, 80 Holland Park.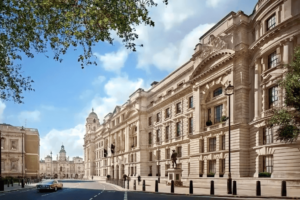 Turning our heads to landscape design, Andy Sturgeon received a gold medal for his show garden at last year's Chelsea Flower Show and has recently won a contract to design the courtyard gardens at a new residential development in West London.
Who do we introduce to the 2023 edition?
Among interior design enthusiasts, Jake Arnold's reputation continues to grow and Spear's is delighted to welcome him to the index. Having curated spaces for celebrities and high-profile figures including Orlando Bloom and Katy Perry, he is the go-to designer for anyone looking to create elegant and comfortable homes. Also with a HNW client base, Vicky Charles of Charles & Co enters our rankings for the first time. Her name may be familiar for those who spotted her in the headlines after she was selected to design Frogmore Cottage for the Duke and Duchess of Sussex. 
 

View this post on Instagram

 
Landscape designer, Marcus Barnett makes the list this year with a client roster that is equally as impressive as Arnold and Charles. A current project in the works is the design of the landscape for the Raffles Hotel at the Old War Office. 
Two of the most prominent names in design that we add to this year's index are architects, Patrik Schumacher who is now principal at Zaha Hadid Architects and Andrew Whalley of Grimshaw, who received an OBE in 2022 for his services towards architecture and sustainability. 
The design industry in the Middle East
With an abundance of luxury hotels, residences and restaurants set to unveil in the region, demand for highly qualified architects, interior designers and landscape designers has never been so high. The 2022 World Expo — which was held in Dubai — saw some of the Middle East's top architects gather to create the site's unique pavilions.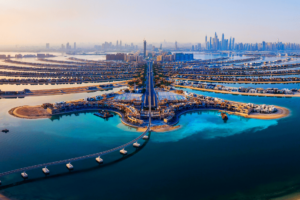 Ahmed Abdulrahman Bukhash of Archidentity enters our rankings this year after his highly-publicised design of the World Expo's Good Place Pavilion. In terms of its design and innovation, it was described as a 'world-first' for the Expo since the event's inception in 1851. Bukhash also offers his services to private clients looking to design family homes or pied-à-terres in the region's bustling cities. 
Also making waves in the design industry, Pallavi Dean, founder of interior boutique concept designer Roar, has been heralded as 'one of the hottest boutique design companies in the Middle East' alongside Kamelia Zaal who in 2015 became the first Arab landscape artist to participate in the Chelsea Flower Show. 
Spear's publishes annual rankings of the top private client advisers and service providers to HNWs. These are drawn up on the basis of peer nominations, client feedback, telephone and face-to-face interviews, data supplied by firms, as well as information gathered by the Spear's editorial and research teams.
To receive relevant research updates from Spear's – and thereby give you and your firm the best chance of being included in future Spear's indices – please register here.
If you are an adviser featured in the Home & Design index and would like to update your profile or provide additional information, please email aisha.alli@spearswms.com