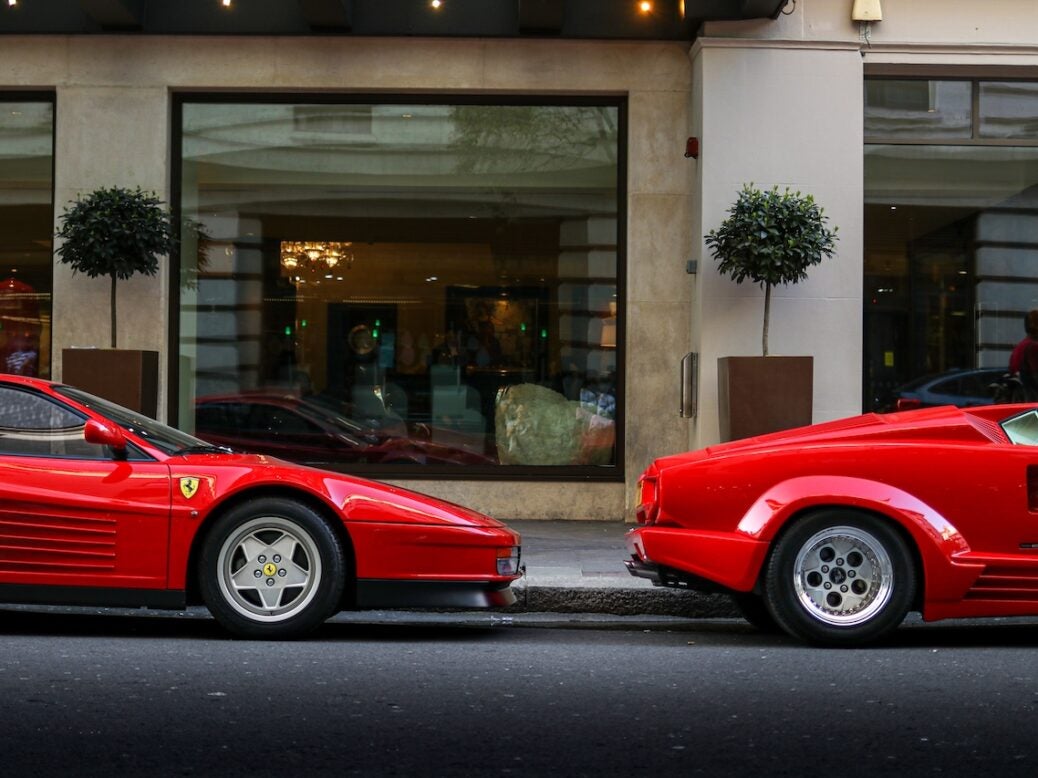 High interest rates and government sanctions on UHNW Russians have put the brakes on UK sales of new supercars, according to research.
Sales of supercars in the UK slowed significantly, with just 621 cars registered in the UK in the year to March 2023. This is down from the 1,906 added in the 12 months to March 2022 and the 1,099 in 2021.
[See also: The world's most extravagant personal car collections]
The research was compiled by national accountancy group UHY Hacker Young using DVLA figures. The group tracks the number of new Lamborghini, Ferrari, Bugatti, Koenigsegg and McLaren models registered in the UK. In total, there were 19,500 supercars on the road at the end of March 2023.
It marks a shift in gear from the post-pandemic spending spree that saw HNW buyers eager to make up for lost time.
High interest rates drive supercar slowdown
David Kendrick, partner at UHY Hacker Young, said high interest rate rises were a major driver of the slowdown. In recent years, low interest rates and strong resale values for supercars had attracted specialist funders into the market which had helped maintain a consistent uplift in luxury vehicle sales.
Sanctions on Russian UHNWs, who previously accounted for many luxury car purchases in the UK, have also likely contributed to sales of supercar stalling, according to UHY Hacker Young.
[See also: The Bugatti Chiron makes the jump from supercar to hypercar]
'Interest rates are impacting every corner of the economy. The slowdown in supercar sales shows that not even the ultra-wealthy are immune,' Kendrick said.
'We tend to think that sales of luxury goods like supercars as insulated from world events but that isn't necessarily the case. A lot of Russian buyers left the UK market in 2022, hitting several categories of luxury purchases – supercars were one of them.'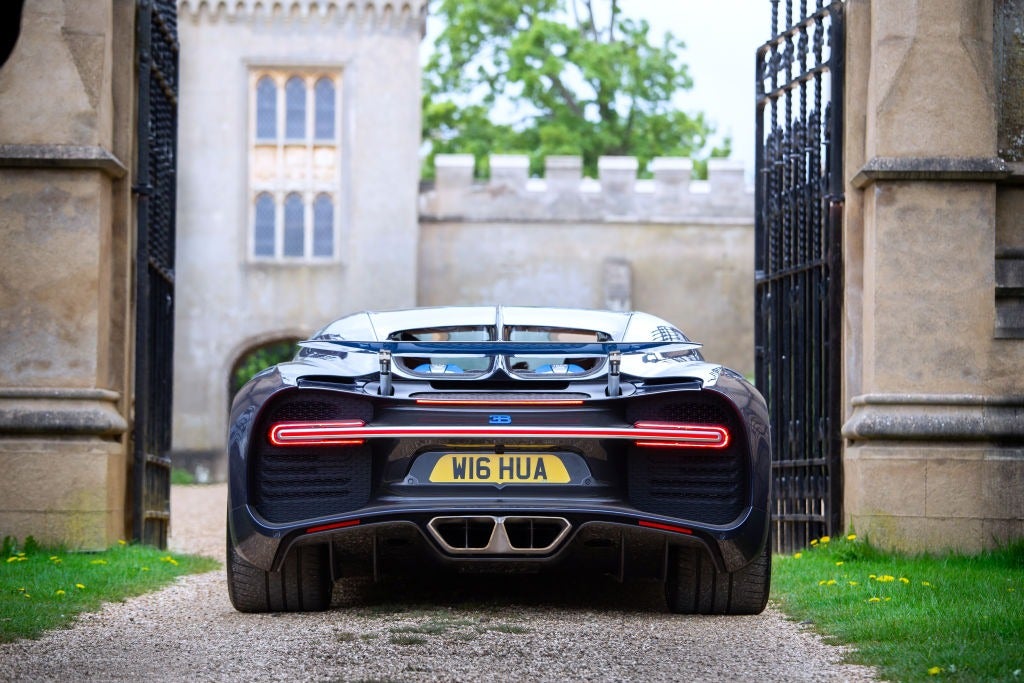 Interest rate woes hit lower end of the market
Acquisition Consultant Harvey Stanley at Ferrari specialists DK Engineering said that 'without doubt' interest rate hikes were having an effect. 'I can tell you that September 2021 to September 2022 I lent something like £20 million against cars. From the same period this year it's more like 30 per cent of that number.'
The slump at the lower end of the market that relies on financing can partly be put down to people getting locked into a deal before predicted rate rises, he said.
'By August, September last year, we knew what was going to happen to rates, so a lot of people rushed to get deals done before they went up, so [purchases] were pushed into that year when naturally maybe they would have fallen into the following year,' Stanley told Spear's.
[See also: Is the Rolls-Royce Spectre the best electric car ever made?]
'Back then you were paying an average for car finance of 5 to 6 per cent, today that's more like 9.5 per cent . You need to have quite a lot of asset appreciation to cover the cost of your interest if the reason for buying is to see a profit, but even if that's not a reason it is more expensive to own the car. So a lot of people are probably thinking "actually, I'm not so sure".'
The other end of the market – cars worth £500,000 or more – is far better protected from the wider economic pressures.
'Guys that are buying cars that are significantly over £1 million probably don't need to be buying cars on finance, unless they've got other uses for the money. You're probably a lot more resilient to any economic downturn than the guys spending £100,000. For us, that [the lower end of the luxury car market] is where we are feeling the pain a little bit more.'
Has the supercar become too 'super'?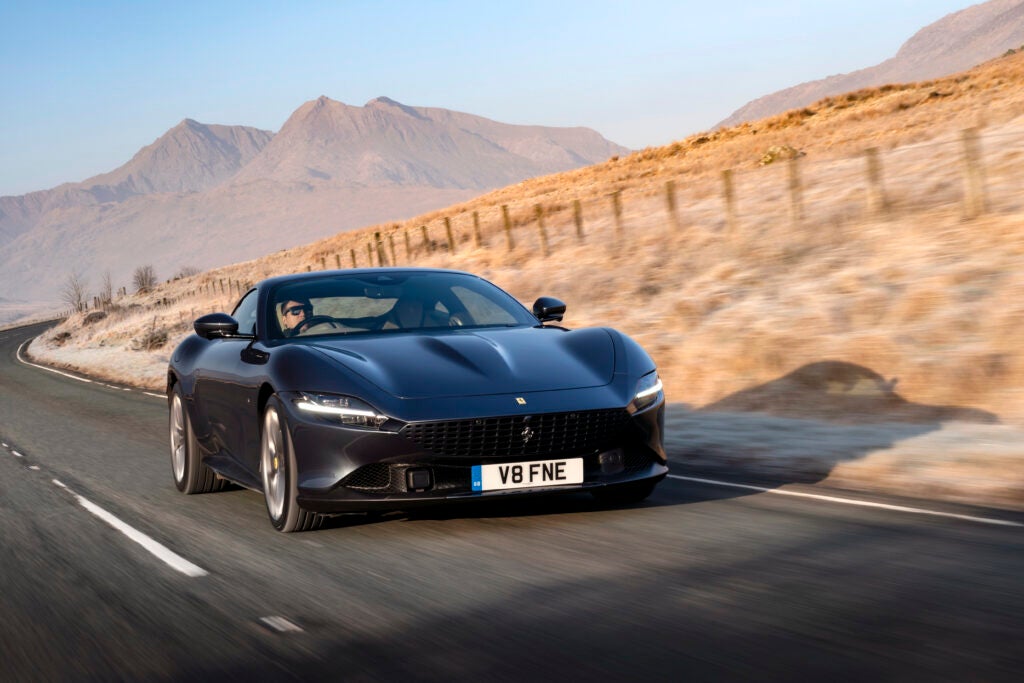 Stanley also suggests people were buying fewer new luxury cars because the latest – increasingly sophisticated and fast – models are simply not as fun to drive now they've 'outgrown the roads'.
'I think cars reached a point a few years ago where they were pretty exceptionally fast, too fast for the road. And since then, they've not only got faster, but also easier to drive, and in my opinion that doesn't necessarily make them more exciting,' Stanley said.
[See also: Rolls-Royce unveils the $30 million La Rose Noire Droptail]
'I just think there's a lot of people that are just quite happy with what they've got. The roads are becoming more congested, there are more police – you can't actually go fast and I think people are a little bit unexcited by modern cars coming out now.
'A car comes alive when you can drive it near or close to its limits. But as these cars get towards seven or 800 horsepower, to 250 miles, it's just not possible to get that car anywhere near its capability, certainly not on the road. You never really feel them coming alive.'
The end of an era?
Supercars are defined as car manufacturers that exclusively produce small numbers of luxury vehicles. The supercar market took off in 2000 when a boom in oil created a new set of millionaires. 
High oil prices (currently $80+ a barrel) will help maintain demand from Gulf UHNWs, Kendrick said, while sanctions on Russian oligarchs in the wake of the war in Ukraine has seen many wealthy Russians exit the UK market.
Former Chelsea owner Roman Abramovich was among now-sanctioned wealthy Russians with a world-beating great car collection. He unveiled his collection of supercars, estimated to be worth £8.5 million in 2016, at a racecourse in Germany owned by his friend and former business partner Viktor Kharitonin. Among the cars he was racing that weekend were limited editions including the Pagani Zonda R or the Ferrari FXX, as well as very rare cars such as the Aston Martin Vulcan or the Maserati MC12 Corsa.
Worldwide, the luxury car market was projected to reach US$20,650m in 2023, but with sales concentrated in the US.
---
Discover more with Spear's: The OWO Residences by Raffles: Redefining London luxury