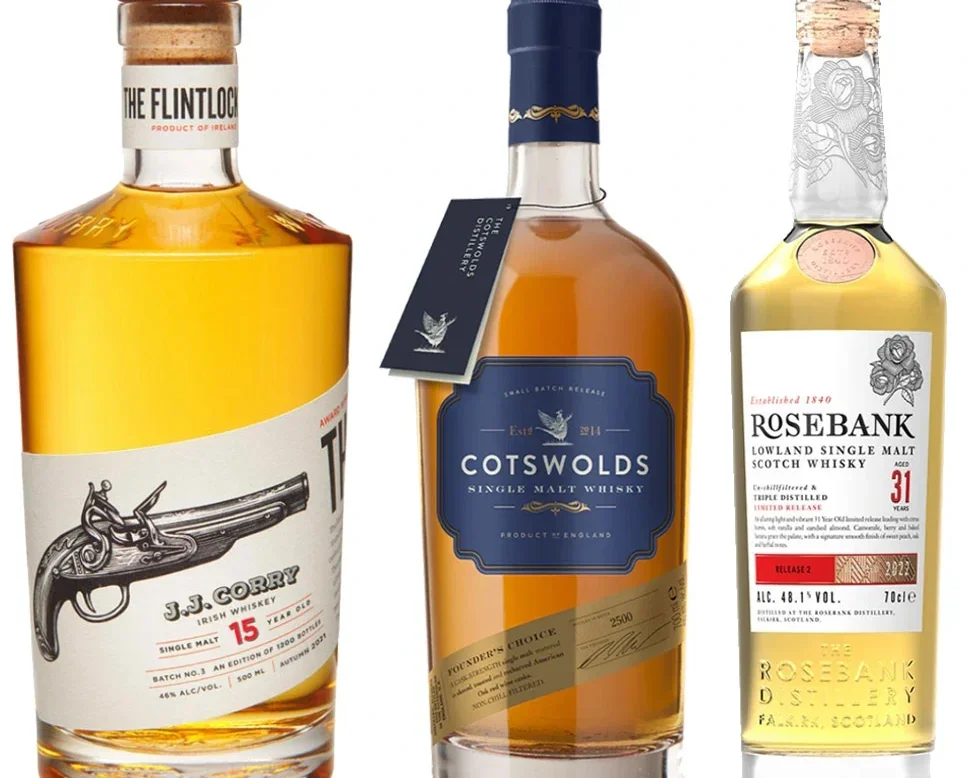 The results are in at this year's World Whiskies Awards, with a grand total of 18 British and Irish wins across the single malt titles alone. 
Widely considered to be the most refined and superior quality version of the drink, single malt encompasses three categories at the annual awards, which has long been regarded as the Oscars of the whisky world. 
The finest single distillery spirits are recognised by country for best small batch varieties, the best single cask production and the coveted 'Best Single Malt' title, with one chosen as overall 'World's Best' winner for each category.
While Scotland is historically home to the quintessential single malt, Israel and Ireland were the surprise overall winners in two of the three categories.
Tel Aviv's upstart M&H Distillery Elements Sherry Cask beat long-established global names to whisk away the award for World's Best Single Malt with its highly-regarded Elements Sherry Cask. Meanwhile, Cooraclare's J.J. Corry scooped the title of World's Best Small Batch Single Malt whiskey for The Flintlock Batch No.3.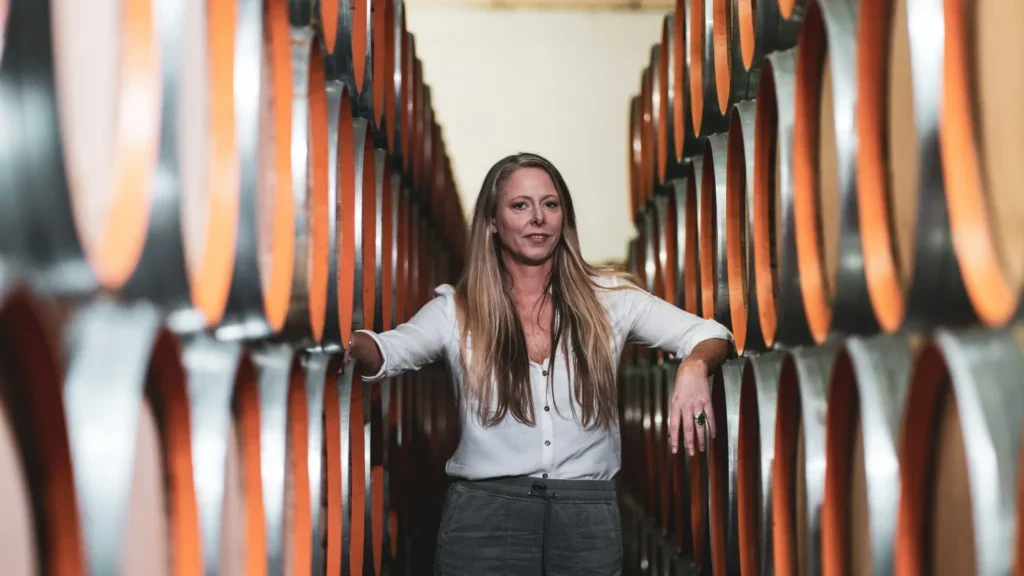 The world's largest and most respected whisky competition, now in its 23rd year, was presented by Whisky Magazine in a glitzy event at London's Merchant Taylor's Hall. Selection involves a rigorous blind-judging process with more than 200 expert judges from around the globe assessing more than 1,400 different whiskies from over 40 countries.
 While it may not have been a Scotch that took the overall crown in the 'World's Best Single Malt' category, Scotland featured no less than six times among the 30 winners in the category, with nods to spirits from areas including the Highlands, Lowlands and Islands.
Christopher Coates, Chair of judges for the World Whiskies Awards and editor-at-large of Whisky Magazine, told Spear's that two of the Scotch winners, Rosebank and Ardbeg are 'very old and rare' single malt expressions that 'represent what might expect from some of the world's best whiskies'.
Take a closer look at all the British and Irish single malt winners from this year's awards.
Best Single Malt award winners
Best English single malt: The Cotswolds Distillery Founder's Choice
A sweet and full-fruited cask-strength whisky with a deep hue and notes of chocolate and toffee. It has been aged in shaved, toasted and re-charred former red wine barriques, a favourite of the distillery's founder Daniel Szor, and made with 100 per cent locally-grown floor-malted barley.
Coates says the win is a 'vindication of the hard work' put in by the Cotswolds team.
'Though there are now 40 whisky distilleries on the English whisky map, Cotswolds has firmly seated itself as one of the most respected and is consistently releasing whiskies at a very high standard,' he adds. 
The Cotswolds Distillery Founder's Choice Single Malt Whisky, £69.95
Best Irish Single Malt: Dunville's Palo Cortado 21 Year Old 
This hearty and soothing offering from Northern Irish distillery Dunville's eases you in with sweet strawberry jam and light melon flavours, before diving headfirst into stewed dark stone fruits, warm spice, orange syrup and dates, delicately layered over decadent bread and butter pudding and hints of fresh tobacco.
Distilled from barley that has been grown and harvested from their own fields and floor-malted by hand, Palo Cortado's sherry cask finishes are rare, Coates says, 'as these days most of the industry uses casks seasoned with dry oloroso sherry.'
Dunville's Palo Cortado 21 Year Old Single Malt Irish Whiskey, £194.95
Best Scotch Islands (Non-Islay) Single Malt
Reminiscent of the distillery's harbourside location, this vibrant yet well-balanced amber gold whisky features surprisingly salty undertones. Matured in ex-bourbon casks before being finished in virgin oak, the first hit of rich oak, chocolate and vanilla from this new core expression gives way to pleasant citrus fruits and spice. 
Tobermory 12 Year Whisky, £47.50
Best Scotch Lowlands Single Malt: Rosebank 31 Year Old
A rare bottling drawn from scarce stocks that were rescued from the distillery before it was closed in 1993, this single malt's lightness and vibrancy is at odds with its venerable age. A riot of flavours hit the palate: juicy berries and peaches, ginger and chamomile, and smooth woody notes with a punch of white pepper in a liquid Coates confirms is 'very sought after' by collectors and investors.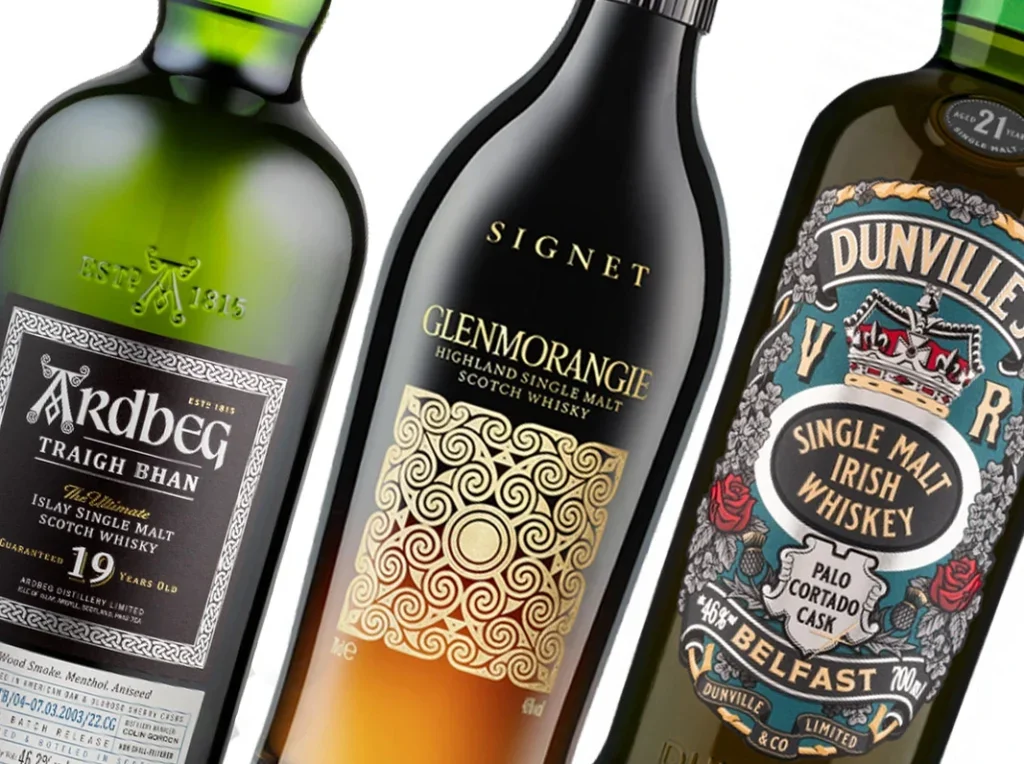 Best Scotch Islay Single Malt: Ardbeg 25 Years Old
Powerfully smoky and not for the faint-hearted, this single malt brings forth complex notes of lemon sherbet, hot pepper and pine resin with creamy toffee and grilled meats. This is another bottling sourced from incredibly rare casks from Ardbeg's earliest days, and it packs a serious punch.
Best Scotch Highlands Single Malt: Glenmorangie Signet
A cup of Jamaican Blue Mountain coffee was the inspiration for this mocha-flavoured confection, which took years to bring to life.
Made from the distillery's annually-produced chocolate malt spirit, the deep amber liquid is tempered by bourbon casks for creaminess, sherry casks for sweetness, and virgin charred oak for spice. The result is a memorable tiramisu-like blend of dark chocolate tones, butterscotch, cappuccino, amaretto and orange peel.
Best Scotch Speyside Single Malt: The Glenlivet Archive 21 Years Old
Hand-selected American oak and former sherry oak casks mean each batch of this rich amber spirit has its own particular nuances. Bringing together dried fruit, spicy cinnamon and ginger with a toasted hazelnut finish, and matured for at least 21 years, it's easy to see why this generously-flavoured single malt has a host of plaudits under its belt.

The Glenlivet Archive 21 Years Old, £215
Best Scotch Campbeltown Single Malt: Glen Scotia Double Cask
The Double Cask name comes from the first-fill bourbon barrels used to mature this deep toffee-fudge spirit, which is then followed by Pedro-Ximenez sherry casks for a spicy fruit finish. Baked dough and malt combine with pepper and dark fruit, proving that youthful expressions can be every bit as characterful as the more aged ones. 
Best single cask single malt winners
Winner of the highly-contested World's Best Single Cask Single Malt prize at the World Whiskies Awards 2023, it's unsurprising that there are only 218 bottles of this remarkable dram available.
Rich sea spray mingles on the palate with spicy ginger and dark chocolate, topped with aromas of vanilla, red apple and caramelised banana, before a smooth salted caramel and cherry compote finish. Glen Scotia is a huge factor in the success story that's putting Campbeltown back on the global whisky map. 
Glen Scotia First Fill Bourbon Cask No.372 
Best Scotch Speyside Single Cask Single Malt: Olympian Series Hades
A shadowy and hard-to-find bottle which appears to match its name in character, if not in flavour. Far from being a trip into the underworld, this whisky features big cheery Christmas notes of marshmallow, pear drops, almonds and brazil nuts, with crystallized fruits and a pungent nose. Distilled in 2003, only 126 bottles were crafted, with each accompanied by a signed reproduction print of the label artwork by Cornish artist Susan Haseman.
Olympian Series Hades, £299.95
Best English Single Cask Single Malt: Cotswolds Single Malt Whisky Platinum Jubilee 1952 Cask 
Created to commemorate the 70th anniversary of Queen Elizabeth II's ascension to the throne, this limited-edition single malt with notes of citrus, dark chocolate and pumpkin pie is available as a run of only 350 bottles. Cask number 1952 was a first-fill shaved, toasted and re-charred ex-red wine cask, which was filled on the 29th April 2016 and left to mature, before being bottled for the Platinum Jubilee.

Cotswolds Single Malt Whisky Platinum Jubilee 1952 Cask, £425
Best Scotch Highlands Single Cask Single Malt: The Secret Series No. 1 – 30 Year Old 
Described as 'very unusual for a Highland whisky', this hay-hued dram is a distinctive yet soothing blend of mahogany and forest fruits, oak and wax, with complex notes of marzipan – all of which come together to evoke bonfires and platters of Turkish delight. Hints of sea salt, biscuits and florals build to a smooth, cool menthol finish that takes you by surprise. One to sip fireside. 
The Secret Series No. 1 – 30 Year Old Highland Single Malt Scotch Whisky, £330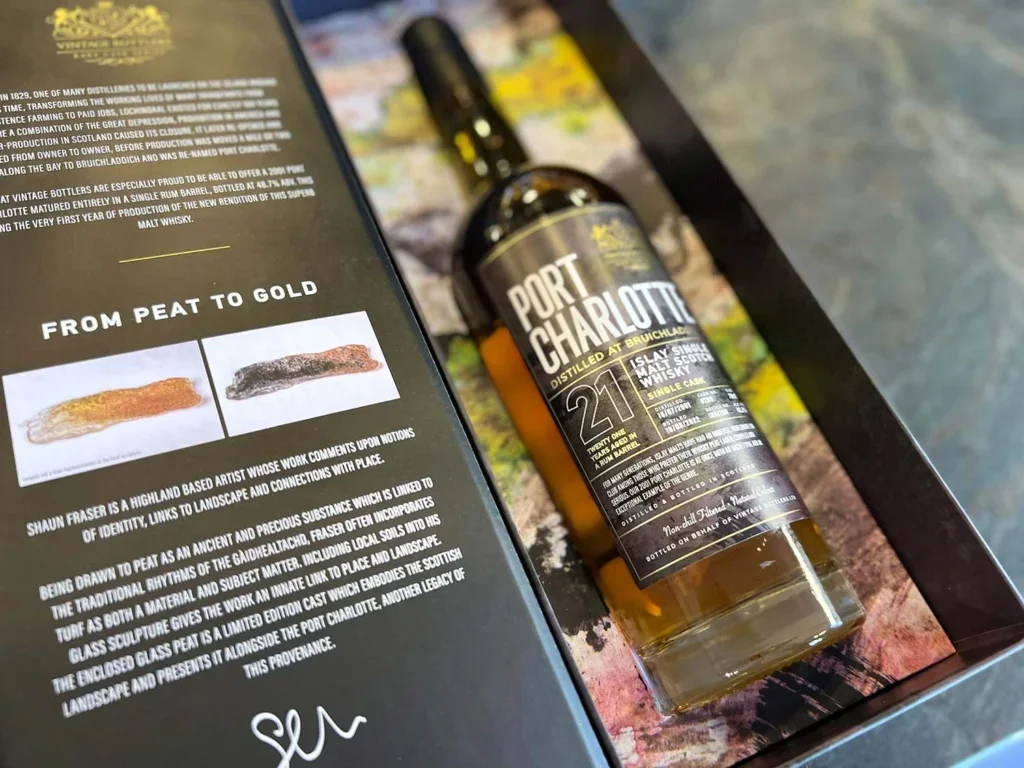 Best Scotch Islay Single Cask Single Malt: Vintage Series Bruichladdich Port Charlotte 2001 – 21 Year Old 
This single malt might be the colour of fresh straw, but the flavour is anything but. Matured entirely in a single rum barrel, this satisfying maritime malt brings forth delectable honey and savoury toasted oats with sharp citrus, counterbalancing the smooth, smoky peat finish.

Vintage Series Bruichladdich Port Charlotte 2001 – 21 Year Old, £569
Best Irish Single Cask Single Malt: Dunville's Px 20 Year Old Cask Strength Single Malt Cask 1644 
Established in Belfast in 1808, Dunville's was among the world's most famous whiskeys until the distillery was forced to close its doors in 1936. The brand was revived by The Echlinville Distillery in 2012 with the aim of bringing back the glory of its heyday – an achievement they have certainly reached with a slew of coveted awards in the past few months. Charred notes, caramel and cinnamon build to a complex and bold sherry bomb flavour that is as charming as it is distinct.

Dunville's Px 20 Year Old Cask Strength Single Malt Cask 1644, £239.50
Best small batch single malt winners
World's Best Small Batch Single Malt & Best Irish Small Batch Single Malt: J.J. Corry Irish Whiskey The Flintlock Batch No. 3
The well-deserved winner of the World's Best Small Batch Single Malt award sees J.J. Corry become the first Irish whiskey producer and the first female-founded business to scoop this top prize.
Founded by Louise McGuane in 2016 in Cooraclare, Co. Clare, J.J. Corry's The Flintlock Batch No. 3 is described as 'a bright, floral single malt Irish whiskey bursting with white stone fruit flavours, sweet dried fruits, mellowed with toasted vanilla and almond notes'.
As McGuane explains: "For the Flintlock, we chose a selection of single malt casks from our expansive flavour library, ranging in age from 15 to 19 years old, and vatted them together. We then worked with Casknolia Cooperage in Spain to select Moscatel Sherry seasoned casks in which to marry The Flintlock. The result is a whiskey which is an expression not only of Irish whiskey blending, but also ameliorated by the craft of coopering and the winemaking talent of Jerez."
Coates hails the 'undoubtedly impressive' skills of the 'bonders' in what he describes as 'boom times' for Irish whiskey and says JJ Corry's win is 'proof that one doesn't necessarily need a distillery to operate at the top level.'

J.J. Corry Irish Whiskey The Flintlock Batch No. 3, £96.50
Best Scotch Islay Small Batch Single Malt: Ardbeg Traigh Bhan 19 Years Old Batch No. 4 
Who could resist a spirit that is described by its creators as having been 'bottled under a full moon'?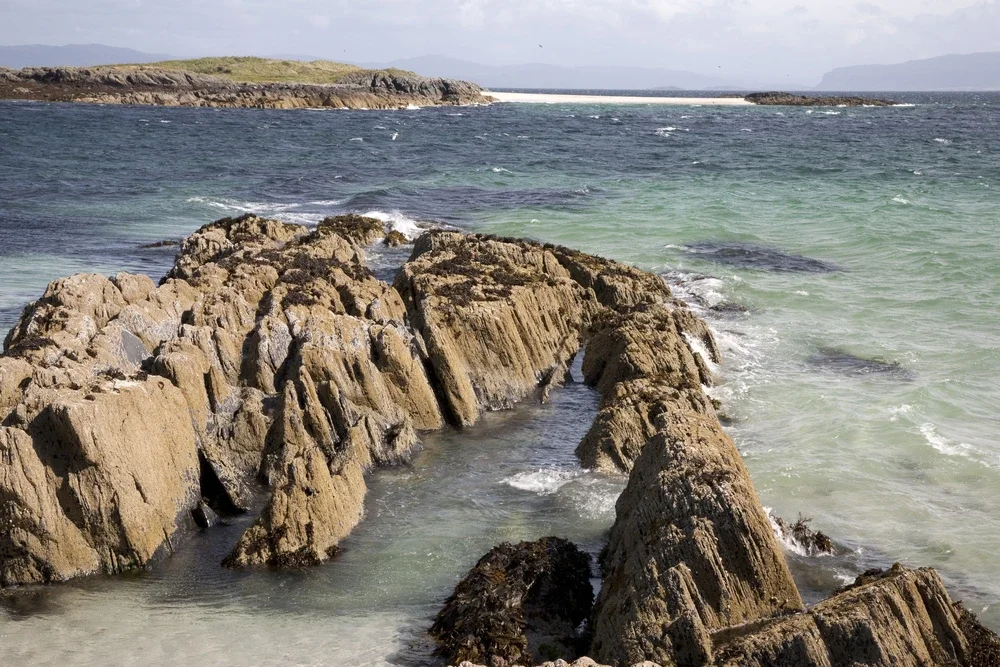 Batch No. 4 is the latest expression from a highly sought-after Ardbeg series, inspired by Islay's Traigh Bhan beach.  The sunset gold liquid is matured in Oloroso sherry casks, with aromas of fennel, pine and eucalyptus and a palate of ground coffee and peanut brittle. Fresh lemongrass, woody clove and white pepper bring a satisfyingly long finish.
'Ardbeg is very much an active but historic distillery, and the 25 Years Old is a very limited small batch release, Coates explains. 'It's incredibly elegant: offering tropical and herbal notes backed by the distillery's characteristic smoky aromas.' 
Ardbeg Traigh Bhan 19 Years Old Batch No. 4, £260
Best English Small Batch Single Malt: The English Whisky Co. 2010 Vintage Peated 
This limited-edition, heavily peated single malt was distilled in 2010 and bottled in 2021, bringing in wafts of fresh sea salt and smoky embers, complemented by hints of vanilla and toffee with caramelised apples. The smokiness increases as time goes on but remains balanced, with a lingering finish of anise and warm leather.
The English Whisky Co. 2010 Vintage Peated, £65
Best Scotch Speyside Small Batch Single Malt: Spey Trutina 10 Years Old
Speyside Distillery's signature single malt is a limited release of 3000 individually-numbered bottles, matured in bourbon casks and non-chill filtered. A warm straw gold colour with a classic Trutina light nose of pear, spearmint and boiled sweets, a few drops of water will release the pure Speyside heather honey flavours, while a warm, buttery and smooth finish awaits.
Spey Trutina 10 Years Old, £65
Order your copy of The Spear's 500 2023 here.
More from Spear's:
Seven luxury Japanese whiskies to buy and drink