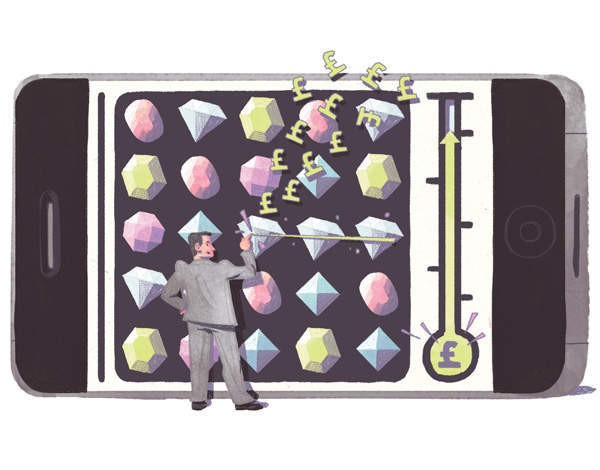 The gemstone investment market has many facets, but the one shining most brightly of late is that for coloured jewels. Who says diamonds are forever, asks Christopher Silvester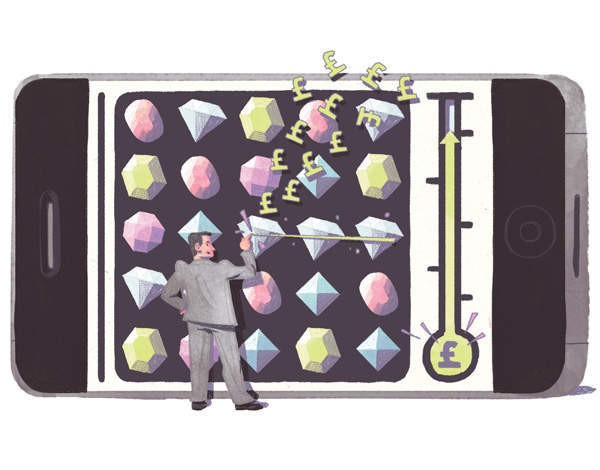 Tanzanite is a blue or violet precious stone found exclusively in the Mererani Hills of northern Tanzania. It has grown in price not only because of enhanced demand but also because it will soon be mined out. Tourmalines are found all over the world, but the Paraiba variety from Brazil, which owes its intense blue-to-green hues to copper, is highly prized and sells for tens of thousands of dollars per carat. These are just two of the stones whose price increases have of late been flawless.
'Since I joined Bonhams in 2010 we've seen an increase in the price per carat for Tanzanite, and we're seeing it become more mainstream than it was,' says Susan Abeles, Bonhams' US head of jewellery. 'Weight for weight, the precious stones have increased in value at a higher rate. But with semi-precious stones we are seeing an increase. We've seen a huge increase in selling fine opals, for example. The marketplace has changed in the last ten years with the Asian markets opening up; we've seen a whole new host of buyers that are interested in different gemstones — phenomenon stones such as beautiful, fine Alexandrite.'
Indeed, one of the big themes in gem production in recent years has been the rise of colour. Coloured diamonds, coloured precious stones and coloured semi-precious stones have all seen notable price appreciation compared to hegemonic white diamonds.
Ian Harebottle is the chief executive of AIM-listed Gemfields, which is the biggest supplier of coloured gemstones in the world. Born in South Africa, with a father who worked in the diamond business, he was chief executive of Tanzanite One and helped to boost interest in Tanzanite between 2001 and 2011. At Gemfields he is hoping to do much the same for African emeralds and rubies as De Beers did for white diamonds in the second half of the 20th century.
'Up until now, diamonds were and probably still are the safe bet, although coloured stones were appreciated long before diamonds,' he says. 'The diamond market has been more formalised for the last 50 to 100 years, largely by De Beers and now by others. The coloured stone sector was fairly informal and as a result became forgotten, but therein lies the opportunity. We are certainly seeing more people buying coloured stones and I believe unequivocally that coloured gems are offering a much better buying opportunity because they are coming back into fashion and the rate of growth in investment value is significantly higher than for most diamonds.'
He cites the 8.62-carat Graff Ruby, which Laurence Graff bought for $3,621,000 in February 2006 before selling it to a Greek financier, only to buy it back at Sotheby's Geneva in November last year for $8.6 million, a record price of $1 million a carat and a substantial increase in just eight and a half years.
Bonhams' Abeles endorses this assessment. 'Today we are seeing a huge change in the coloured gemstone market,' she says. 'I recently found two Kashmir sapphires of equal quality and size — they were six-carat stones. One was sold in 2008 and the other was sold in 2013, by which time the price had increased by 900 per cent, which is staggering when you think about it. Neither of them was signed, and I thought it was very revealing. We are seeing that across the board for fine gemstones. Sapphires of any origin — from Kashmir, Burma, even beautiful Ceylon stones — fine Colombian emeralds and beautiful Burmese rubies are bringing exceptional prices in the marketplace — and I don't want to overlook natural pearls.'
Vashi Dominguez has a rather different perspective on the gemstone market. He entered the diamond industry in 1999, originally building an international diamond wholesale company selling directly to jewellery retailers and diamond dealers across the globe; he took it to a $40 million turnover.
'I came to understand that the diamond industry has more layers than traditional industries and that a lot of mark-up was being added on every link in the supply chain,' he explains. 'This is when I had a vision of coming out with a disruptive business model that connected my contacts with the diamond mines and cutters directly with the end consumer, bypassing three layers in the supply chain — in other words cutting out the middlemen.' Dominguez built vashi.com, which today is a popular online jewellery brand.
Diamond production is expected to decline with each year beyond 2020 unless a significant mine is discovered. Combined with the rise in fascination with diamond jewellery of consumers from the BRIC nations, Dominguez says, 'Returns will be significant for the bold.' In the interim, investors should look to fancy-coloured diamonds where prices in general increased by 154 per cent from 2006 to 2014. The optimum exit would be through a notable auction house because there is an unequivocal, global appetite for larger fancy-coloured stones, as demonstrated by the auctions of the Graff Vivid Yellow, which was sold for $16.3 million in May 2014, or 'The Blue', sold for $23.8 million the very next day.
From an investment point of view, it does not make an enormous difference whether one buys gemstones loose or in a setting, but some leading players in the gemstone business favour jewellery. 'Gems are a lot like pigments in paintings,' says Harebottle. 'A work of art is worth significantly more than the value of the pigment, because people appreciate the value of the brushstroke.' Since Harebottle arrived to take command, Gemfields has bought Faberg'.
'For various reasons, De Beers at one stage persuaded the consumer that the value of jewellery lies in the gem,' he says. 'To me that's a bit of a travesty. I certainly believe — and it's what we try to do at Faberg' — in bringing back into the consumer's mind the idea that while gems are beautiful, the effort that goes into a legacy item made by a specific jewellery house at some point in time ought to be recognised.'
Abeles agrees. 'If you have a ring that has a signature like Cartier it will increase the value. There was a collection of perfect, triple-X, unmounted diamonds which Bonhams sold in Hong Kong last year for over $2 million. In this case we offered the selection of unmounted diamonds as a layout for a necklace. It hadn't been acquired like that, but we organised them in a way that would be most attractive to a buyer.'
Needless to say, Abeles recommends selling valuable items at auction, mainly because the result is completely transparent but also because it offers access to the largest number of interested parties around the world in what is increasingly a global market.
'There is an increase in our estimates for coloured gemstones, which reflects where we see the marketplace going,' she says. 'Bonhams recently sold a beautiful emerald in Hong Kong that was unenhanced and very crystal. That sold at $93,000 a carat, which is a significant amount… Most diamonds would be less than that per carat.
'We have had market share for a long time in our London office, but Asia is our largest growing market. It has a very large number of private buyers who buy at auction. It's a cultural thing, a mentality. They are smart, savvy buyers, and they also have a lot of liquidity, so it's a very hot market right now.'
While volatility factors such as Russian political unrest will persuade some UHNWs to diversify into tangible, portable assets such as gemstones, the new-found investment success of coloured gemstones has more to do with changing supply, exposure and education of the consumer than with their rarity. Gemfields is mining emeralds and rubies on a larger scale, hosting well-organised auctions in Singapore and reminding the world that an investor's best friend need not necessarily be a white crystal.