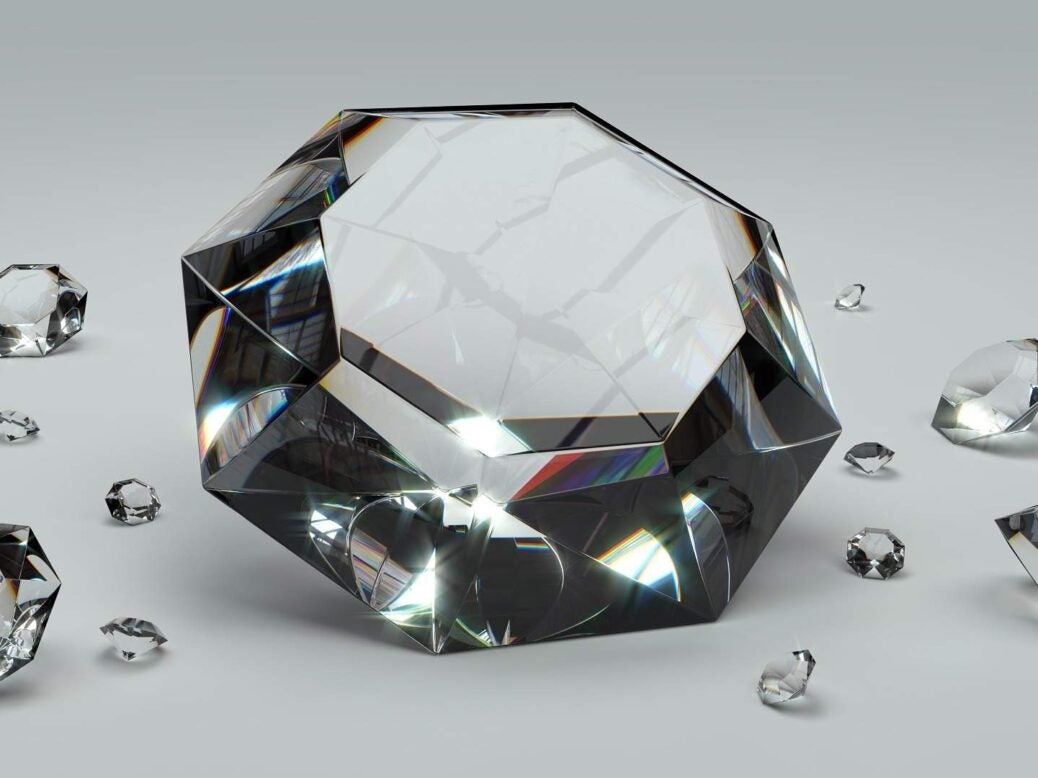 Weaker consumer spending and the rise of lab-grown stones has hit the demand for diamonds – but don't count them out just yet, writes Anna Solomon
Reverence for diamonds is a recent phenomenon. Prior to the discovery of a cutting method for diamonds, coloured gems were the adornments of kings and queens.
In early civilisations, rubies were believed to hold the power of life. They were adored by the Indian maharajas; the Sanskrit word for ruby means 'king of precious stones'. Meanwhile, Cleopatra was infatuated with emeralds, and the Incas used them for religious ceremonies and jewellery until they were purged by Conquistadors.
Diamonds' reputation as the supreme gem, of course, is largely the result of the 'A Diamond is Forever' marketing campaign by De Beers, which began in 1948. Through the power of advertising, the company managed to make the giving of engagement rings an everyday practice. But things are starting to change. Last year was disappointing for De Beers, with sales down $1.4 billion from the year before.
White diamonds are now fetching lower prices per carat now than they were in 1979. Experts at tribute this to oversupply, weaker consumer spending and the rise of lab-grown stones. In contrast, coloured gems have been on the rise. In 2015, the 15.04-carat Crimson Flame ruby was sold at auction for $18 million – $1.2 million per carat.
In 2018, the 18.04-carat Rockefeller Emerald went for $5.5 million – a rate of $305,516 per carat. No white diamond has ever been sold for more than $300,000 per carat. The penchant for less traditional trinkets is filtering into society, too: Kate Middleton swapped out clear for coloured in her engagement band, while Meghan Markle was widely photographed wearing Princess Diana's aquamarine engagement ring.
Hollywood royalty has also jumped on the bandwagon: in 2011, an 8.24-carat ruby belonging to Elizabeth Taylor sold at auction for $4.2 million. Rihanna appeared at the Chopard Diamond Ball in 2014 wearing a giant red rock. So, is the supremacy of white diamonds as inalienable a truth as advertising would have us believe? Diamonds have not been rare since enormous mines were discovered in South Africa in the 1870s, and enhanced methods of extraction have only created a greater surfeit.
As for weakened consumer spending, there is the argument to be made that rocks the size of fists are no longer the ultimate social signifiers; millennials are instead choosing to spend their money on experiences to broadcast on social media.
The demographic is also marrying less and later, and the diamond engagement ring could be the collateral of that shift. Yet it is synthetic stones that pose the most significant challenge to white diamonds. This is the opinion of former Antiques Roadshow gemmologist Joanna Hardy.
'Whenever something challenges the norm, there is always going to be uncertainty,' she says. And synthetics are expected to be harder on diamonds than rubies. Lab-grown rubies are easy to differentiate because of 'inclusions' (crystals, liquids, or gas bubbles) in the real thing. Real diamonds, on the other hand, are virtually indistinguishable from synthetic.
'Mined diamonds are also flawless,' notes Hardy. 'You cannot tell the origin without very sophisticated machinery.' If De Beers is worried, think again. It's now selling synthetic diamonds for $800 per carat.
And of course, it's De Beers. 'There is no other stone that shines as brightly as a white diamond, and nothing can replace that,' says Hardy. With De Beers implementing ways to tighten supply, normality is due to be restored.
This was originally published in the March/April edition of Spear's magazine. Click here to buy a copy
Read more