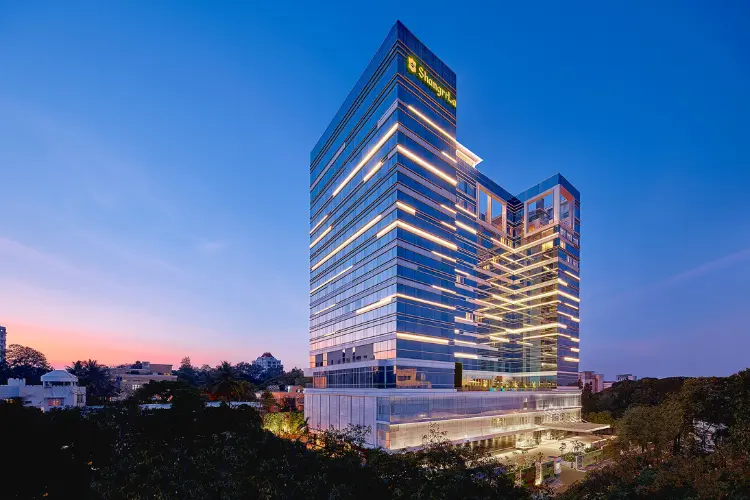 'Business or pleasure?' the border force officer asks me tersely as she peers down from above the rounded glasses perched on the tip of her nose. 
I offer her a derisive glance of my own and impatiently reply: 'Work'. 
In this instance, I concede that 'work' might be stretching the truth. I've arrived in India to visit the Shangri-La hotel group's popular outpost in the country's southern region of Bengaluru (previously known as Bangalore). Hardly the typical nine-to-five. 
The officer waves me away with a roll of her eyes — the frustration is clearly mutual. Fortunately from there, it's all uphill.
Rolling down the red carpet: Hospitality at the Shangri-La Bengaluru
As my small group exits the airport, we find a row of Mercedes Benz, courtesy of Shangri-La, waiting for us alongside drivers in traditional Indian wear. It's approximately a 35-minute drive from the airport to the hotel, provided one doesn't encounter traffic — although in India, the odds of bypassing traffic are, I find, extraordinarily slim. 
[See also: These are the best new restaurants and fine dining experiences in Monaco]
En route, my driver tells me the area is significantly busier than usual due to the country's upcoming parliamentary elections which are taking place in the city. 
As we pull up to the behemoth glass building that is the Shangri-La, black escalades with gun-toting security guards line the exterior of the hotel. This isn't an ordinary occurrence; I'm told the hotel will be home to the country's visiting elite and politicians. This bodes well. 
Stepping through the lobby, it's clear why it is proving popular with India's wealthy. A dozen crystal chandeliers hang from an expansive ceiling held up by stone pillars while plush purple velvet couches and sand-coloured armchairs sit atop a cushioned carpet. In a fashion befitting a Bollywood film, a grand piano sits to the side. It's far from understated but suitably appropriate for a wide-eyed tourist experiencing the sights of India for the first time.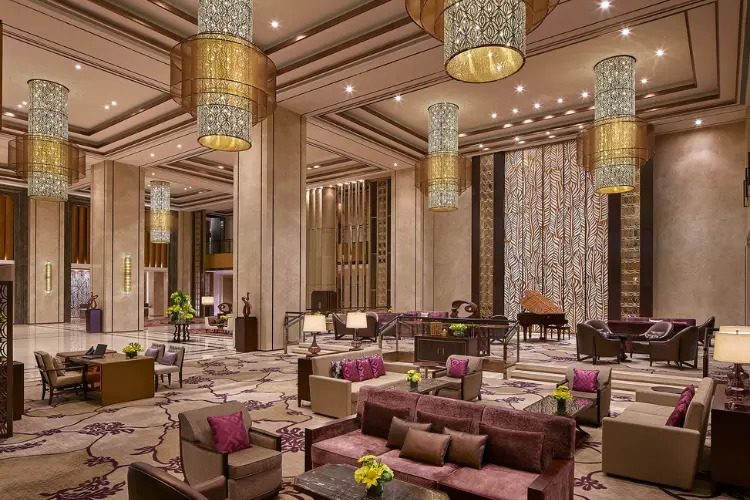 The rooms are no different. The 397 rooms and suites are each kitted out with small living spaces, sizable bathrooms, floor-to-ceiling windows and fully-stocked minibars. 
The suites are among the best in the city for a family looking for extra space (or anyone hoping to indulge). The premier suite I stayed in is elegantly opulent, with two bathrooms, a separate living area and an office set-up, a spacious bedroom and a walk-in closet. It's little wonder India's elite flock to the Shangri-La.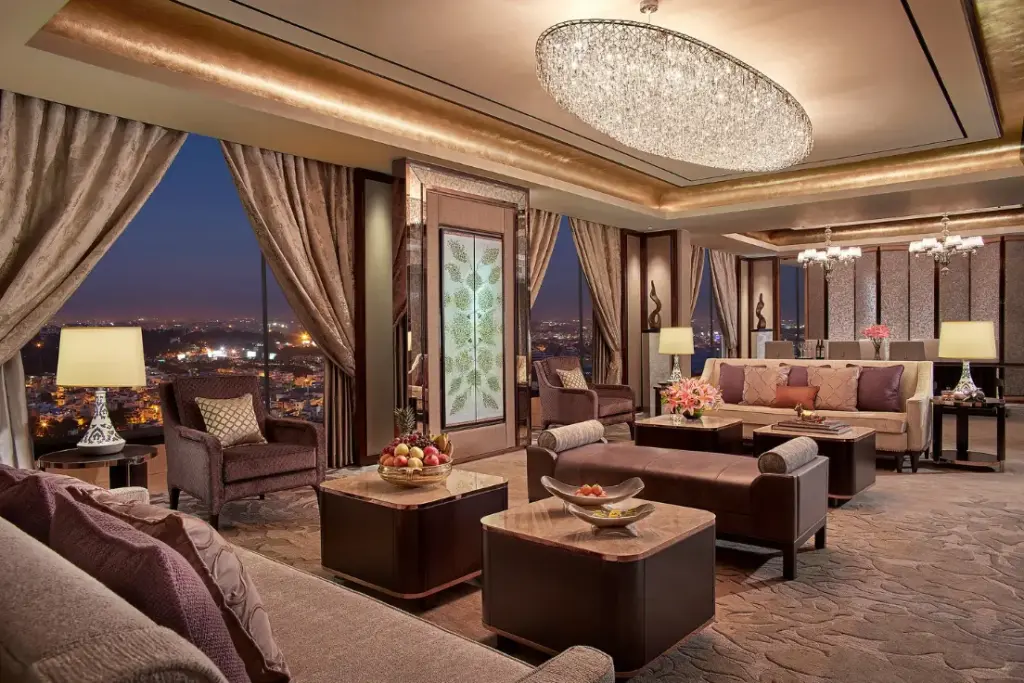 Fine dining at the Shangri-La Bengaluru
Of course, a review about India would be amiss without mentioning the food. With seven restaurants ranging from the Japanese Yataii to the Italian Caprese, the hotel has an abundance of choices for its global network of guests. 
Take Shangri-La's famous Shang Palace restaurant (with additional outposts at the Shangri-La hotels in Abu Dhabi, Dubai, Istanbul and New Delhi) which offers authentic Chinese cuisine. Menu standouts include roasted Peking Duck pancakes, edamame and truffle oil dumplings, and sizzling prawns cooked in a chilli and bean sauce. One favourite is the wok fried lamb sautéed with spring onions and ginger.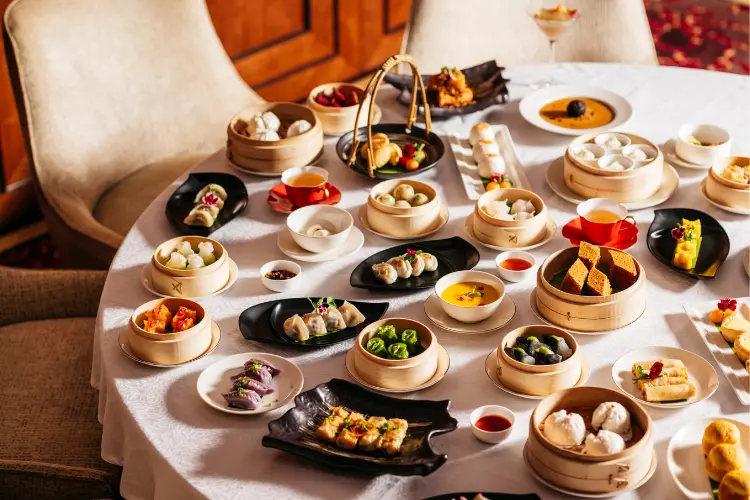 But the crown jewel in the hotel's impressive culinary repertoire is undoubtedly Ssafron. Intended to 'celebrate the cultural heritage of India', Ssafron's ethos is to produce quality traditional food using seasonal home-grown produce. Its menu finds a pleasant balance between the decadence of a luxury restaurant and the charm of a home-style kitchen. 
Consider dishes that you might not come across outside of India. Think nalli nihari, slow-cooked lamb shanks served in a thick and spicy gravy; barwan bhindi, a local delicacy of stir-fried okra stuffed with seasoning and mango powder; and the malai lobster which is cooked in a blend of garlic and yoghurt in a smoking tandoor.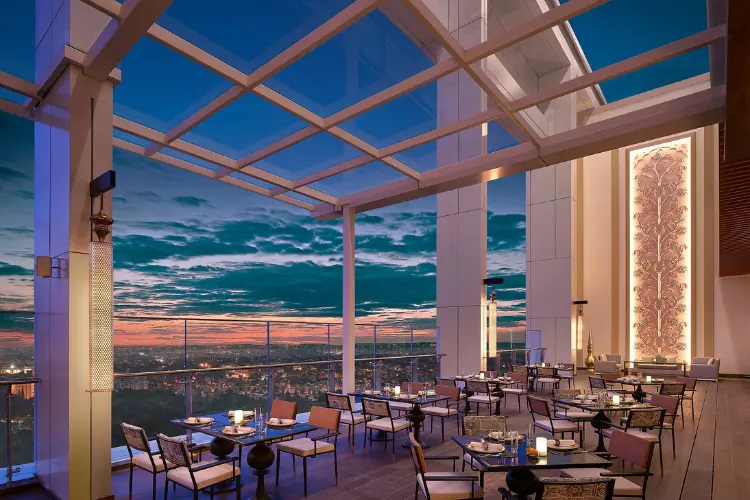 Indulgence is the theme of my trip to India and I quickly learn that Indians are nothing if not hospitable (except, perhaps, my border force friend). Luckily for those who overindulge in the hospitality the country offers, the Shangi-La's fitness and wellness amenities are world-class. With a fully-equipped gym, spa, sauna and steam room, the hotel's facilities are designed to help guests recharge, rejuvenate… and perhaps recover from those seven-course meals.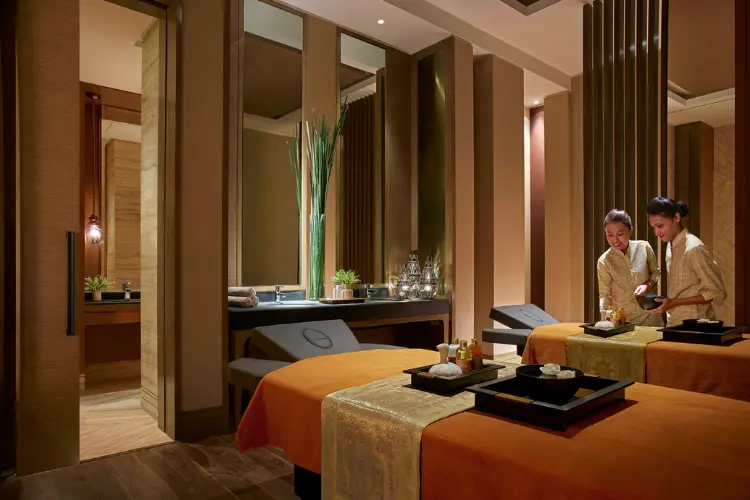 Sightseeing in Bengaluru
If one can manage to tear themselves away from the comfort of the Shangri-La, the surrounding city has much to offer. Known primarily among Indians as a burgeoning investment and IT hub attracting corporations the likes of Accenture and Infosys (famously founded by Rishi Sunak's in-laws), Bengaluru is home to leading CEOs, executives and young aspiring professionals. It now finds itself in the midst of a vibrant food and shopping scene as it caters to a growing wealthy population. 
The city's landmarks are equally noteworthy. From Cubbon Park, a lush 120-hectare garden, to the Vidhana Soudha, a governmental building reminiscent of an Arabian palace, Bengaluru is not short on sights designed to enjoy, inspire and marvel.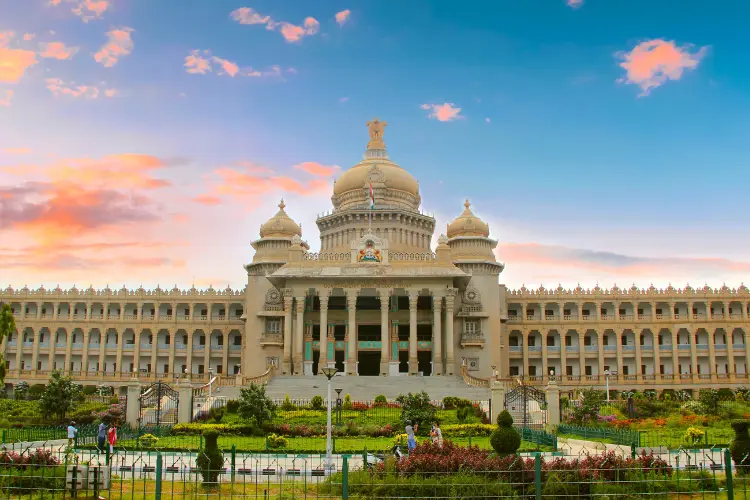 The final verdict
Journeying to India is an adventure in itself regardless of where one stays. But the Shangri-La offers adventure-seekers an experience beyond the norm, intertwining culture and modernity to create something luxurious yet wholly refreshing and down-to-earth.
A companion of mine during my visit perhaps described it best: 'Nothing about the Shangri-La is cookie-cutter.' Looking back, I can't agree more.
Fly from London to India in comfort with world-class luxury airline, Oman Air.