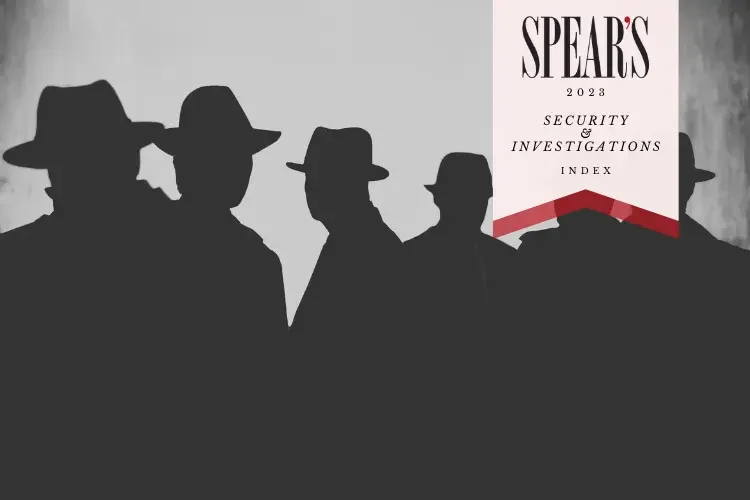 High-net-worth individuals face a number of threats to their security. Their significant wealth makes them prime targets for scams and hackers and sometimes puts them in physical jeopardy.
Protection is therefore essential. The best security advisers can pre-empt these issues on behalf of their clients, ensuring that they are equipped to address them before they surface. They carry out discreet assessments before they travel and on the places they will visit. As well as the security threats HNWs can face, maintaining a strong intelligence and investigations capability is an important part of identifying and addressing more direct challenges, both as a private individual and as a businessperson. Your advisers, in all likelihood, are scrupulous and conscientious, but when wrongdoing arises you need to have the facts.
This year, among others, we have added the holistic secure lifestyle offering of Kate Bright, founder and leader of Umbra, Raedas's non-nonsense crisis and legal dispute response in the form of Andrew Wordsworth and Riyadh-based financial investigations specialist from Kroll Sultana El-Sayed.
The best advisers can help a client to develop a full intelligence and investigations strategy to help tackle these issues before they evolve into larger problems.
Spear's publishes annual rankings of the top private client advisers and service providers to HNWs. These are drawn up on the basis of peer nominations, client feedback, telephone and face-to-face interviews, data supplied by firms, as well as information gathered by the Spear's editorial and research teams.
The security advisers featured are included in the table below, along with their Spear's ranking and focus. 
Click on the individual names to be directed to more detailed profiles of each adviser on spears500.com. The table is ordered alphabetically by surname.
To explore all the Spear's indices, and to use our find-an-adviser tool to identify the private client adviser who is right for your specific requirements, go to the Spear's 500 website.
To receive relevant research updates from Spear's – and thereby give you and your firm the best chance of being included in future Spear's indices – please register here.
If you are an adviser featured in index and would like to update your profile or provide additional information, please email rasika.sittamparam@spearswms.com.
More indices: